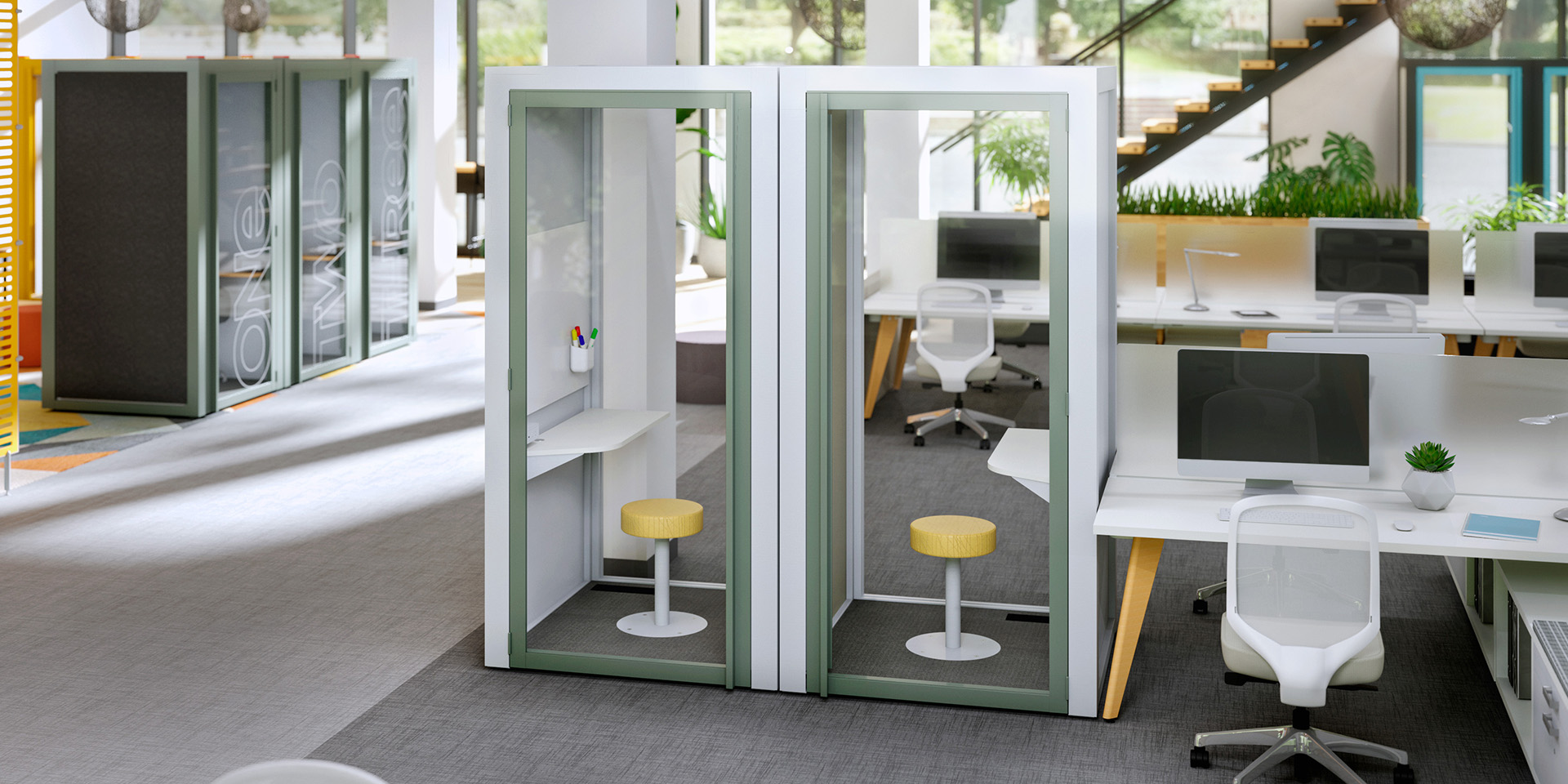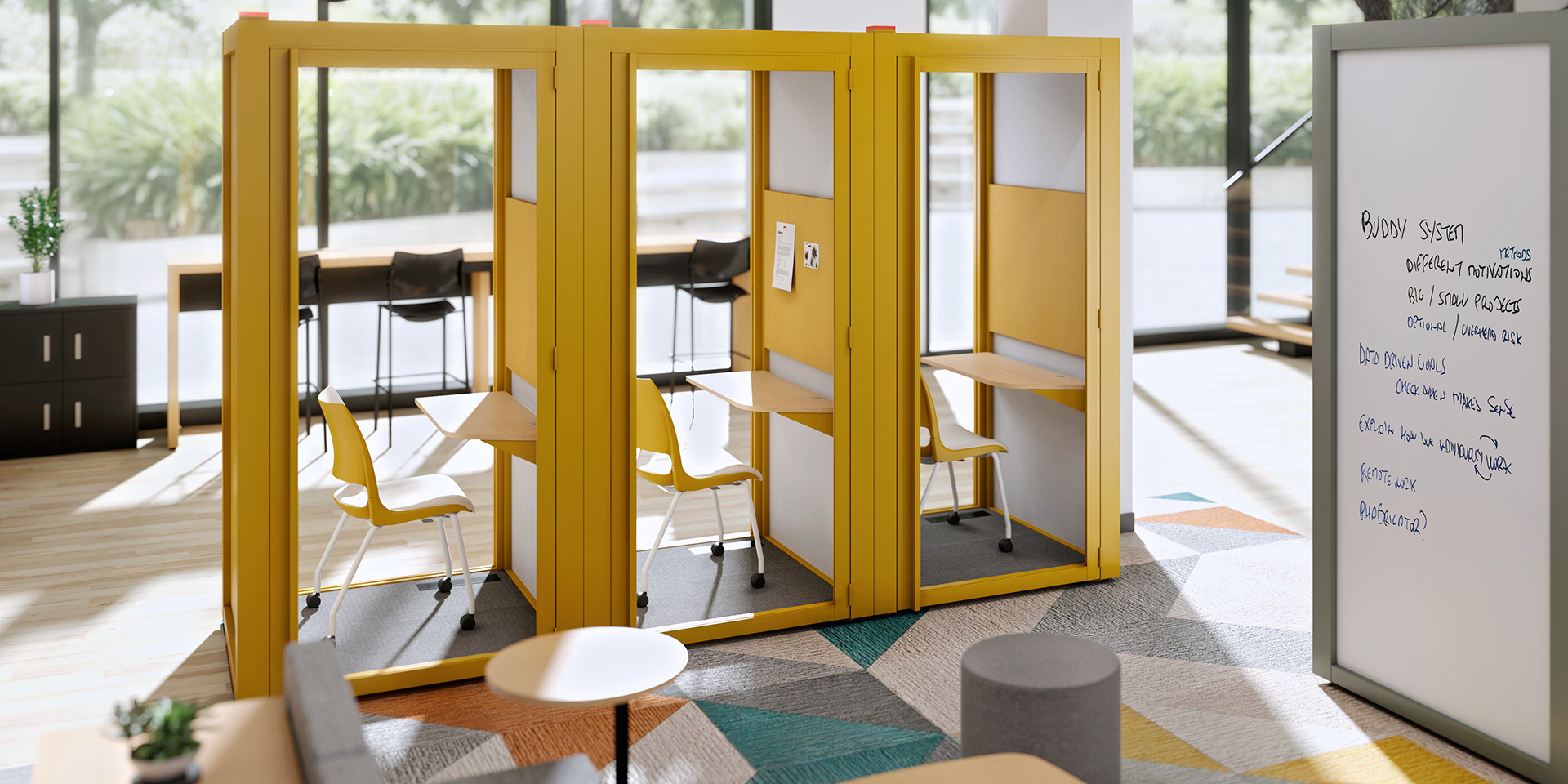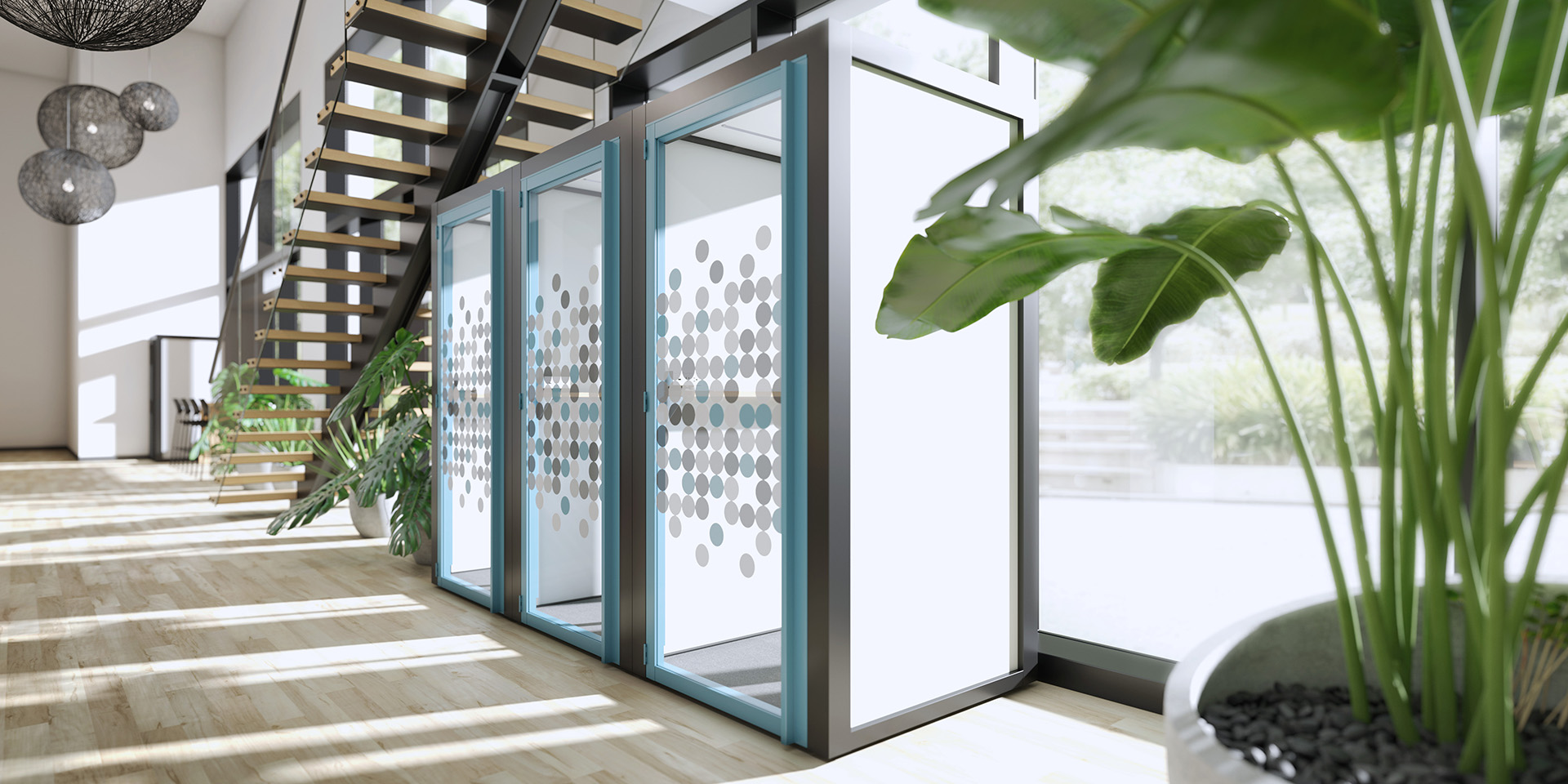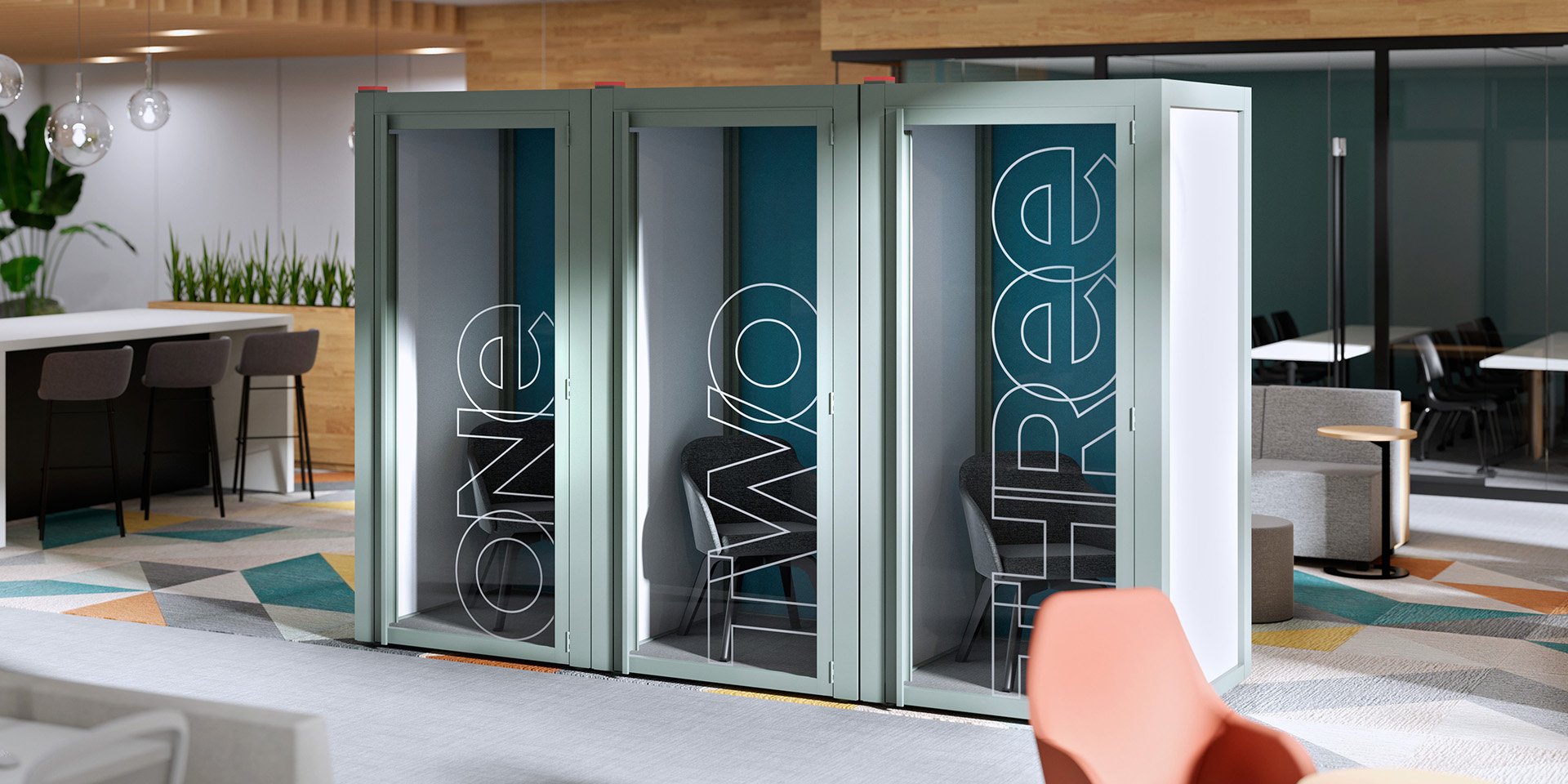 because sometimes you just need
A Little Space
WiggleRoom brings balance to environments by creating an individual, distraction-free option within the togetherness of open-plan spaces. Featuring excellent acoustic properties, WiggleRoom supports privacy with sound-absorbing panels and a magnetically sealed door. So, go ahead! Take that phone call, have a one-on-one video conference or focus, think, dream, create.
Features
Free to Focus – keeps conversations in and unwanted distractions out; featuring excellent acoustic privacy (decibel reduction of 30) with sound-absorbing panels and a magnetically sealed door.
Free to Express – make a statement or seamlessly blend in; specify external panels in various combinations of steel, laminate and glass; magnetic inserts enhance acoustics and aesthetics.
Free to Choose – select from a range of options for panel materials, surfaces, seating and accessories that enhance comfort and productivity.
Construction
Left or right orientation.
Exterior: W44 x D44 x H89.
Interior: W41 x D41 x H80 (door opening height).
Available with worksurface W36.5 x D14 or accessory ledge W36.5 x D5.
Equipped with power supply convertor to provide electricity to motions sensor, LED light and ventilation fans.
Single-circuit electrical system or hardwire components (where required by code).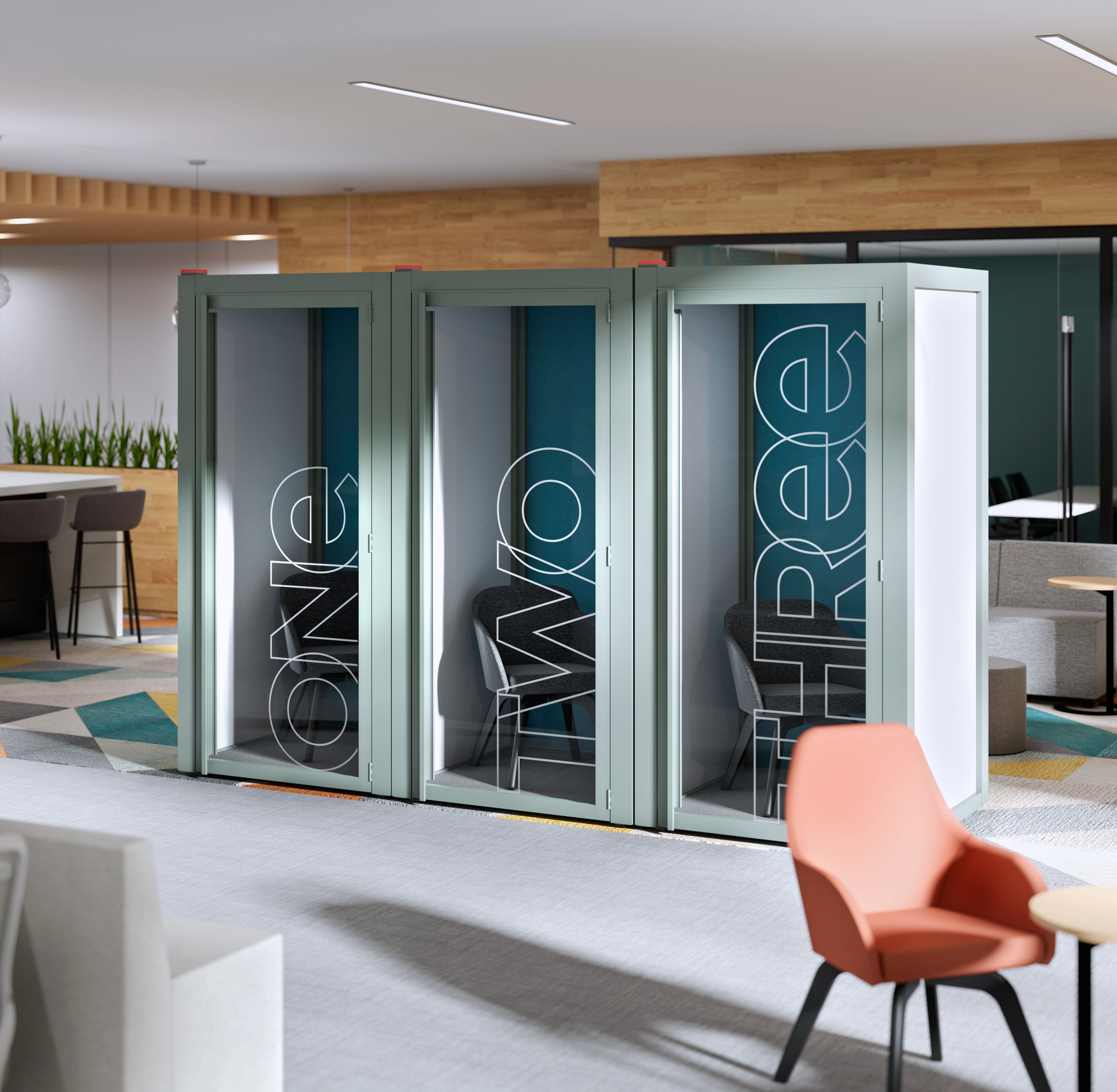 Supporting Your Virus Mitigation Strategy
Request a Quote
To request a quote for this product, submit the form below and a KI representative will contact you shortly.