Who is KI? The easy answer is, we're a furniture manufacturer, doing business around the world, starting in Green Bay, Wisconsin. But that's only the beginning of our story.
We are a family of problem-solvers. A team of doers. A company driven by big ideas and a bigger purpose. We believe in working arm-in-arm, empowering each other to try new ideas. To discover better ways to create comfort and support in the lives of those who will use what we've made. At KI, you'll find people who care for, respect and support each other. Who work hard and laugh hard, too. If you're looking for a place to build a career, make a difference and have a great time while doing it, you'll fit in just fine.
A Focus on Your Well-being
A Team of Problem Solvers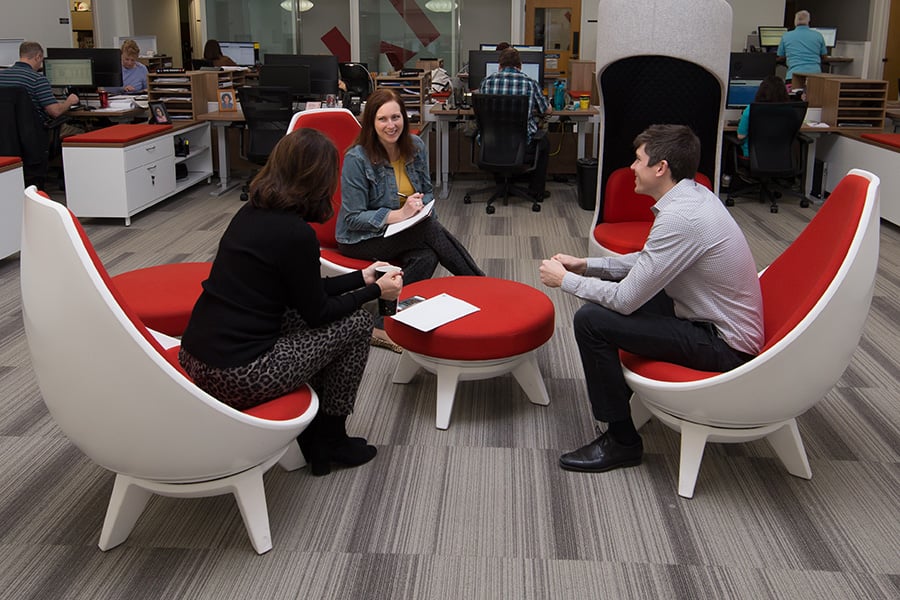 A Long History of Success
I describe the feeling as coming home. There is a surprising sense of community and connectedness among employees. The people here care deeply about the work being done and are continuously improving.
Angela Allen, Design & Development Project Manager
Areas of Employment at KI