×
Overview

Technical Info

Environmental Info

Design Resources
Product Overview
Features & Highlights
Trundle style bed easily pulls out from front
Front panel of bench has visual cue and inside grip (storage unit versions) for ease of conversion
When converted, mattress size is that of a twin size bed constructed using Sure-Chek®, an antimicrobial moisture barrier
Upholstery can be specified with high-performing vinyl or 100% silicone based materials
Construction
7" of 2.5 lb density, 35 IFD foam creates the sitting surface, suited for up to 3 adults
Optional front of bench storage bin
Optional USB and 120V power module
Compact size with overall depth of Hiatus at 21", including wall-saving bumper
View Approved Fabrics & Finishes
Select a style to view available options
Product Story
Hiatus sleeper bench is a space-saving sleep-over solution that accommodates the needs of visiting family members and friends, while also supporting the needs of healthcare staff members. Many healthcare facilities are working with limited space within single occupant patient rooms, but family involvement improves outcomes. The Hiatus Sleeper Bench allows specifiers to maximize their space, without compromising visitor comfort or functionality.
Designer Profile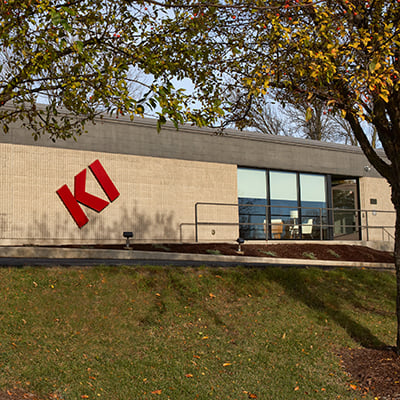 DESIGNER
KI Design Team
Designed by KI's award-winning design team.
Using human-centered design principles, KI believes the true merit of our product design and the value to our clients is not represented in physical make-up or key features, but rather in how furniture elements and even space planning approaches -- such as Hiatus -- help organizations align their cultural, brand and functional needs within a given setting.