Toggle Height-Adjustable Tables

Product Overview
Features & Highlights
Rectangular and 120° corner top shapes available with T-leg or C-leg base; square shoe top shape features cockpit-style worksurface with 3-leg base
Height adjusts from 26 to 52 inches; fixed option also available
Standard electric switch features two buttons: one raises, one lowers the surface height; Deluxe electric switch features auto programming for four different heights
Optional wire management trough allows for an organized workspace
Additional options include casters, undermount R8 module, vertical cable manager
Construction
Surface depths: 24, 30 or 36 inches (rectangular); 24 or 30 inches (square shoe); 30 inches (120° corner)
Four edge style options: Vinyl bullnose; 74P; post-formed; knife
Understructure spans width of table for superior stability
Dual motor supports 2-leg bases; triple motor supports 3-leg bases
Adjustable bases available without top for application under existing worksurfaces
View Approved Fabrics & Finishes
Select a style to view available options
Product Story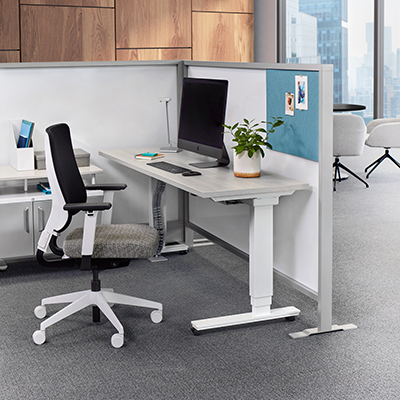 The ability to adjust your posture throughout the day improves focus and productivity as well as comfort and overall well-being. Toggle height-adjustable tables enable simple transition from sitting to standing and back again, allowing you to reposition without leaving your workspace.
Toggle gives you full control over your position. Raise or lower the tabletop with a simple push of an electric switch. Optional casters allow you to move and rearrange the table with ease. Choose from an attractive T-leg design to enable dual-sided access for collaboration, or choose from a C-leg design to accommodate storage and support ease of ingress and egress.
With rectangular, 120° corner and square shoe surface shapes in a range of dimensions, Toggle is easy to plan within any environment. Its budget-friendly price point makes it an accessible option for individuals or large groups alike.
Designer Profile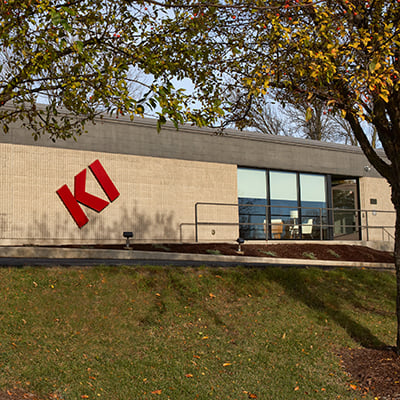 DESIGNER
KI Design Team
Designed by KI's award-winning design team.
Using human-centered design principles, KI believes the true merit of our product design and the value to our clients is not represented in physical make-up or key features, but rather in how furniture elements and even space planning approaches -- such as Toggle -- help organizations align their cultural, brand and functional needs within a given setting.