Universal Height-Adjustable Screens
×
Overview

Technical Info

Environmental Info

Design Resources
Product Overview
Features & Highlights
Completely user-adjustable; pull up or push down to position at any height
Use as privacy screens or divider screens applied to side(s) and/or back of work surface
Standard on KI's Toggle, WorkUp and Pirouette tables; other surfaces considered by request
Construction
Constructed from ½"-thick tackable, 100% polyester felt in 7 colors
Sizes include 23x24, 29x24, 35x24, 46x24, 58x24, 70x24
Adjustable mechanism features constant force spring to counterbalance the screen panel at infinite positions
View Approved Fabrics & Finishes
Select a style to view available options
Product Story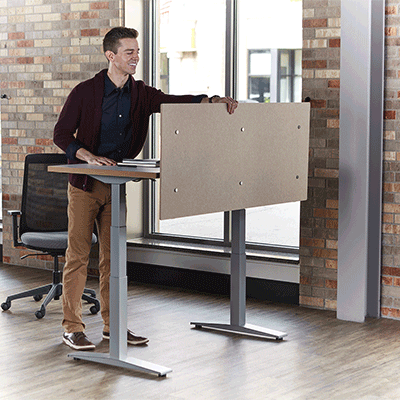 Your preferred workstyle may change depending upon the project, what's going on around you or even your mood. Whether you want privacy to focus on a task or the ability to interact with your coworkers, you can control your workspace with the Universal Height-Adjustable Screen.
Raise or lower the screen to the desired level of privacy with a simple pull or push. At its full height, the screen provides complete visual privacy. When fully depressed, the screen virtually disappears to create an inviting, collaborative space. The screens adjust seamlessly and quietly. 
Designer Profile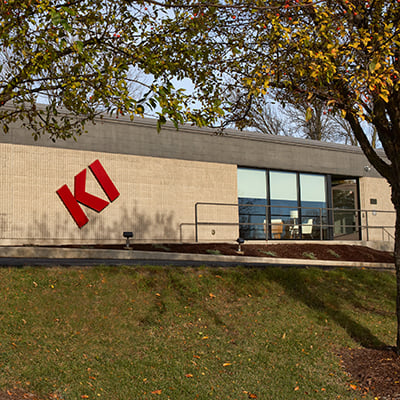 DESIGNER
KI Design Team
The KI design team set out to create a product that allowed users to tailor their environment. In an open planning space, traditional "panels" are absent which can expose the user to a visually distracting environment. Universal Screens can be adjusted to give the user privacy or modesty, depending on their needs at the moment.