×
Overview

Technical Info

Environmental Info

Design Resources
Product Overview
Features & Highlights
Compact, convenient storage solution designed to raise and lower with height-adjustable tables, including Toggle and WorkUp. Also available on fixed models to maximize square footage.
Available with an open front or with top drawer or cubby door or both.
Seamless, push-to-open door and drawer lock to keep items secure.
Add contrasting paint color on drawer/door for a pop of color.
Optional USB-A port provides convenient access to power.
Optional peg accessories (small and large hooks, cup) fit within perforations along body sides and door front (when specified).
A metal shelf can be placed inside the cubby for additional storage support. The shelf is perfectly sized to allow file folders to hang from its bottom lip.
Felt lining on cubby base and top shelf (or drawer) protects personal items.
Construction
Mounts directly to underside of worksurface; unit is supported entirely from the worksurface.
Constructed primarily of 16-gauge and 20-gauge steel finished with an electrostatically applied hybrid epoxy powdercoat paint.
Fully loaded unit may weigh 58.1 lb.
Drawers and doors can be configured when ordered or ordered later and installed in the field.
Left or right door orientation can be easily reconfigured.
Installation does not require any specialized tools.
Perforated hole pattern on 1" centers provides air ventilation and supports hanging accessories.
Drawer and cubby door feature P-Series locks, a high-security double-bit lock system.
Meets or exceeds required ANSI/BIFMA x5.9-2019.
View Approved Fabrics & Finishes
Select a style to view available options
Product Story
Bobbr is a convenient undermount storage unit with clean and compact design. Featuring top and bottom storage compartments, the unit can be specified with an open front or with a top drawer or bottom door or both. Available in contrasting paint, drawers and doors have seamless fronts with a push-to-open function and locks that keep items secure. Enhance with USB-A power, a metal shelf for the cubby, and peg accessories conveniently designed to fit within any of the front and side perforations on the Bobbr unit.
Available on select KI tables, including Toggle and WorkUp, Bobbr seamlessly raises and lowers with height-adjustable surfaces to keep belongings within reach.
Designer Profile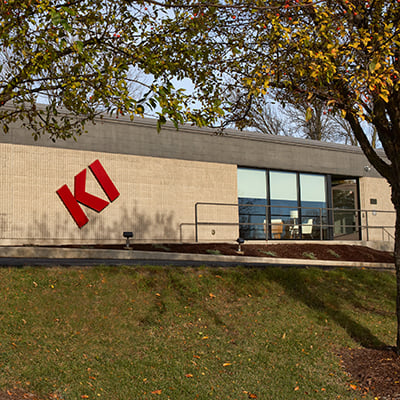 DESIGNER
KI Design Team
With a human-centered design approach, KI designs and develops new products based on observed needs in spaces where people learn, work and heal.
Bobbr Undermount Storage was designed by KI's award-winning design team. This compact storage solution features a clean, universal design that works well within any environment -- from teacher desks in classrooms to individual workstations in office spaces.
Originally designed as a solution for storage that raises and lowers with height-adjustable tables, Bobbr is also an ideal solution for fixed tables in areas where square footage may need to be maximized.