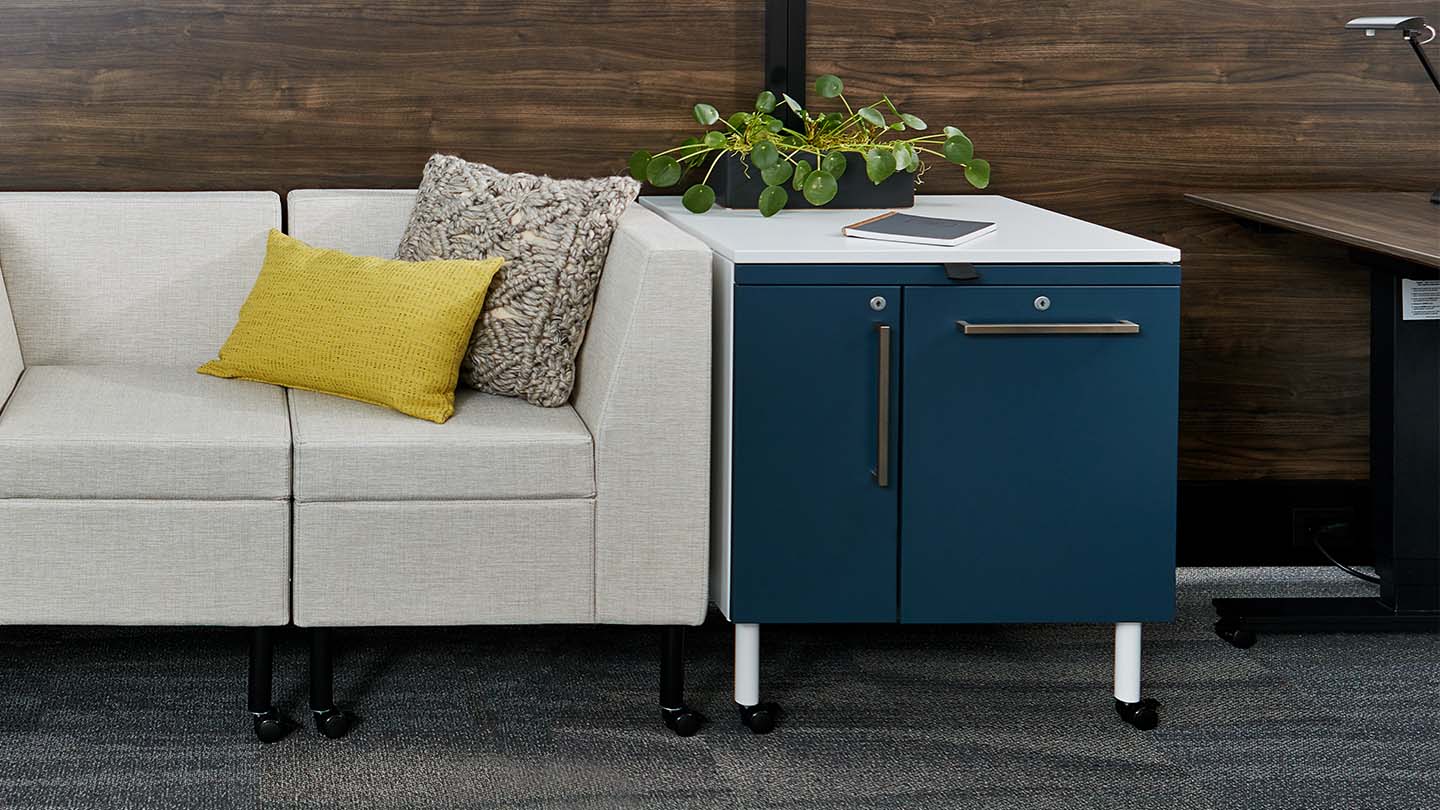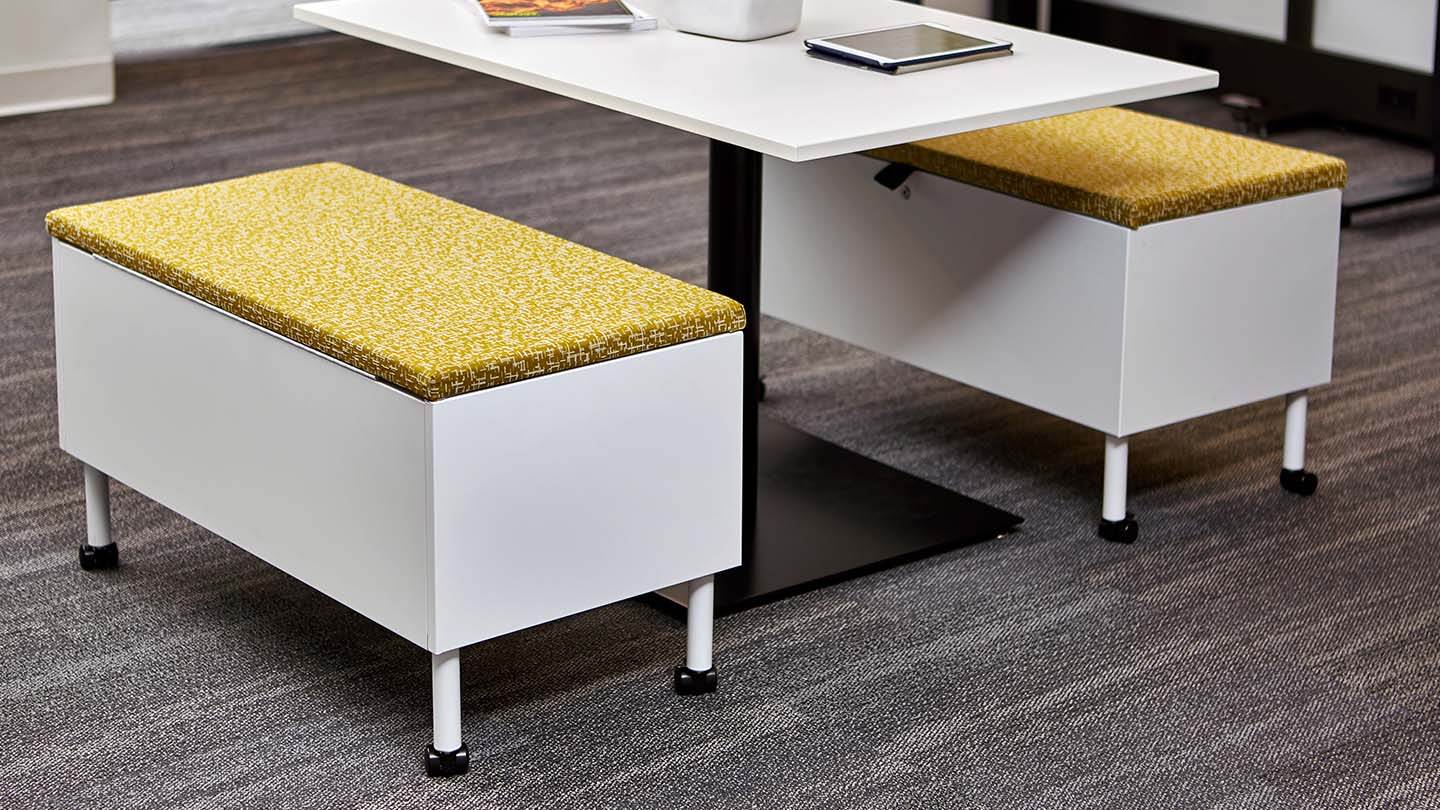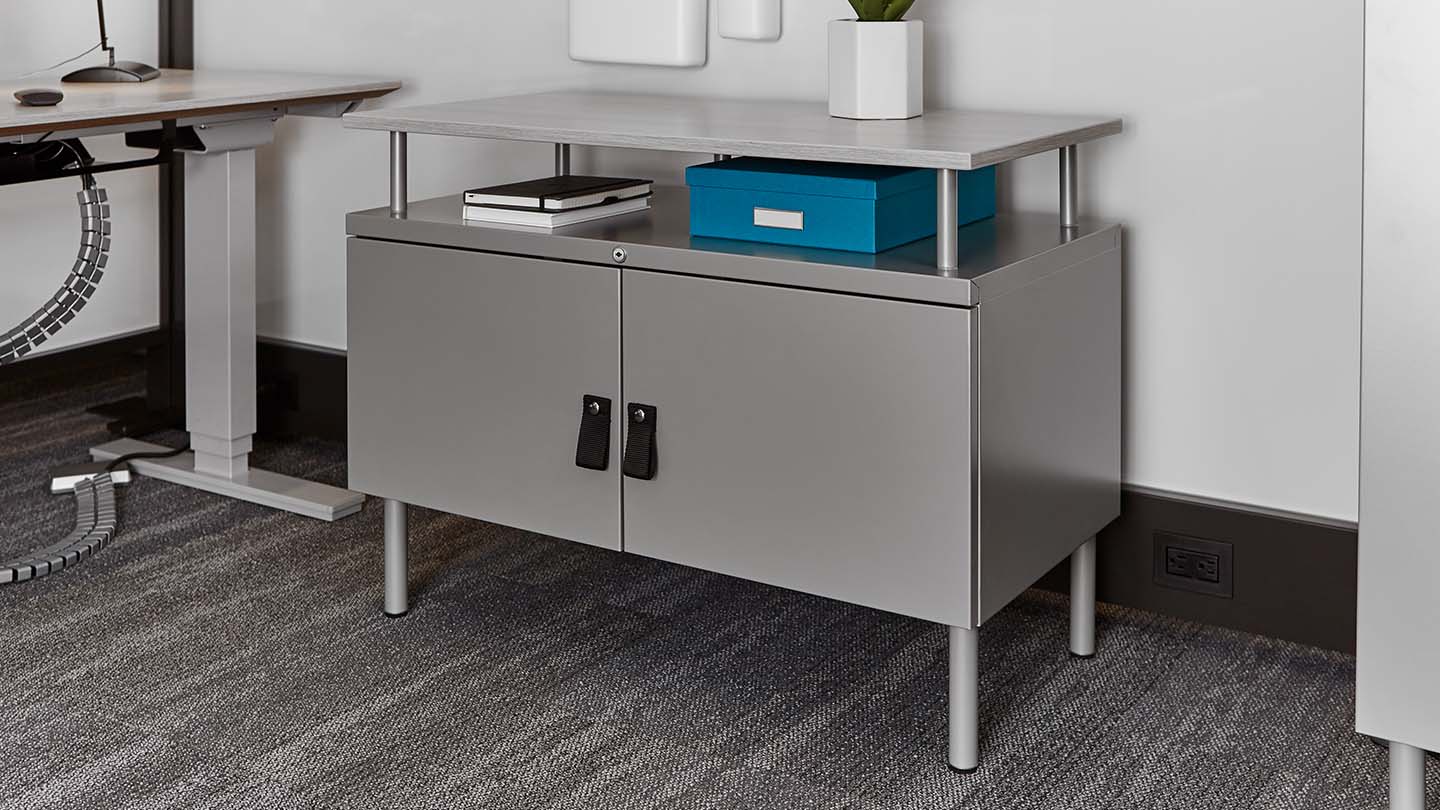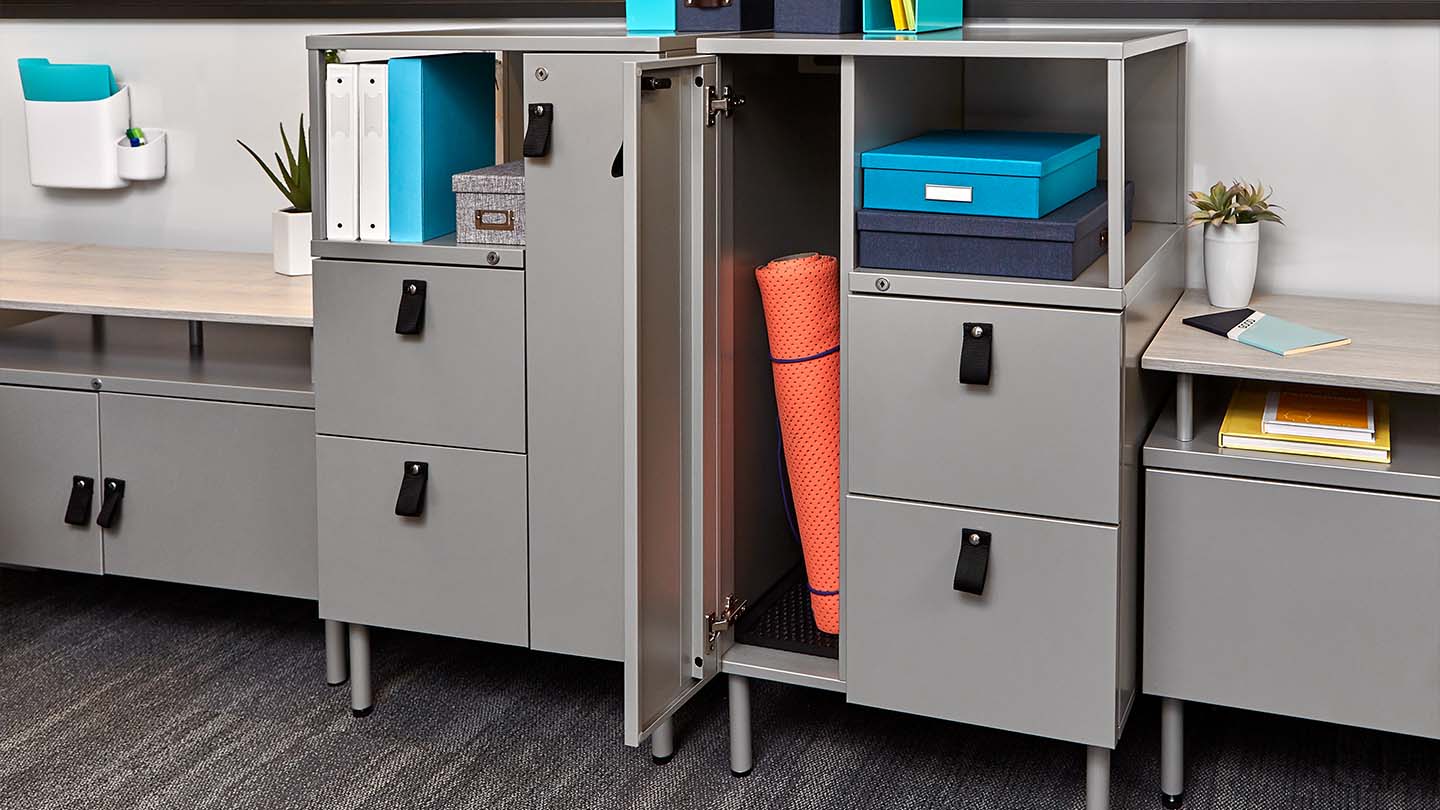 Versatile Workspace Storage
Tattoo storage achieves an ideal equilibrium between work and personal space, accommodating items like bags, shoes, files, and more. This mobile and customizable solution effortlessly adapts to instant privacy or collaboration needs. With its inset leg design, the storage components seamlessly shift within your workspace.
Features
ALL - Inset leg allows for perfect placement anywhere within the workspace; overlay front provides a clean aesthetic.
Vanity - flip-up top reveals markerboard under surface; converts to mobile desk.
Chest - cushioned top allows chest to double as bench.
Tower - includes closet to hang coat or store tall items.
Cabinet - options include seat pad, raised worktop and height-adjustable screen.
Pedestal - features integrated pencil drawer.
Construction
Vanity - interior felt liner prevents content movement and protects electronics; leg height and integrated grommet provide easy access to power.
Chest - one side is hinged for easy access to chest cavity, which is perfect for storing personal or team items.
Tower - integrated shelf, drawers, closet; drawers available in box/box/file or file/file configuration.
Cabinet - two doors open wide for easy access to open cavity.
Pedestal - casters offered as standard for optimum mobility.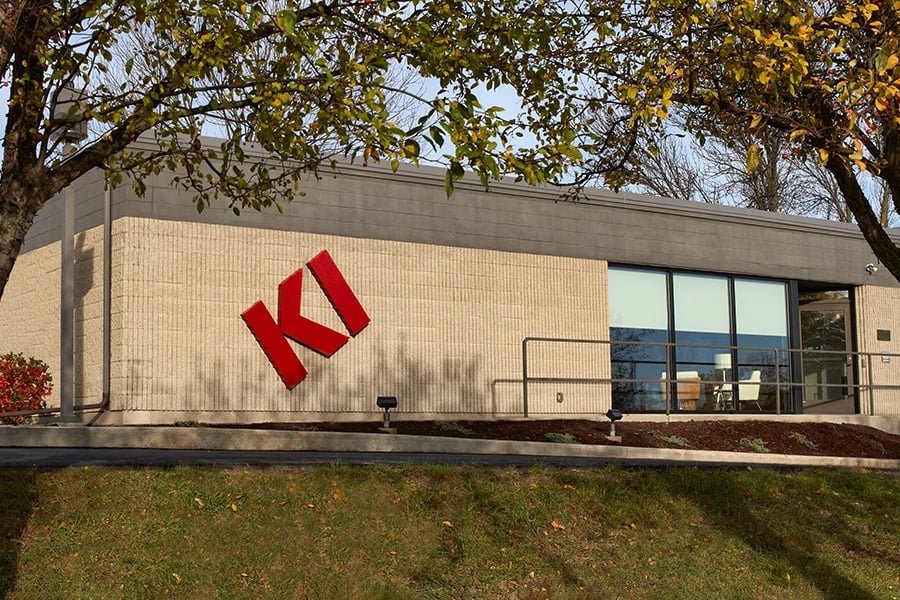 Design Customization
Visualize the options for Tattoo storage with our dynamic See It Spec It rendering tool.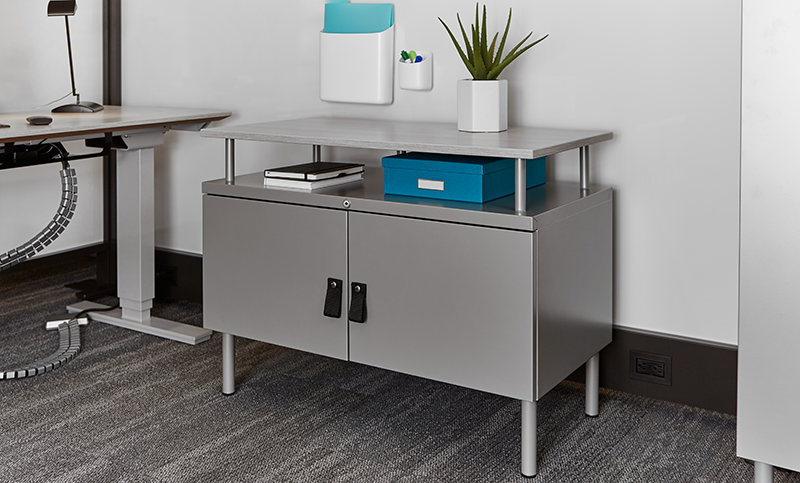 List Price Starts At
$620 – $2,135
Request a Quote
To request a quote for this product, submit the form below and a KI representative will contact you shortly.