×
Overview

Technical Info

Environmental Info

Design Resources
Product Overview
Features & Highlights
ALL - Inset leg allows for perfect placement anywhere within the workspace; overlay front provides a clean aesthetic.
Vanity - flip-up top reveals markerboard under surface; converts to mobile desk.
Chest - cushioned top allows chest to double as bench.
Tower - includes closet to hang coat or store tall items.
Cabinet - options include seat pad, raised worktop and height-adjustable screen.
Pedestal - features integrated pencil drawer.
Construction
Vanity - interior felt liner prevents content movement and protects electronics; leg height and integrated grommet provide easy access to power.
Chest - one side is hinged for easy access to chest cavity, which is perfect for storing personal or team items.
Tower - integrated shelf, drawers, closet; drawers available in box/box/file or file/file configuration.
Cabinet - two doors open wide for easy access to open cavity.
Pedestal - casters offered as standard for optimum mobility.
View Approved Fabrics & Finishes
Select a style to view available options
Product Story
Tattoo storage provides a perfect balance of work and personal compartments for your purse, gym bag, a change of shoes, plus files and folders. It offers mobility and user-control that adapts to of-the-moment needs for privacy or interaction. Featuring an inset leg design, storage elements can be easily moved within your workspace.
Designer Profile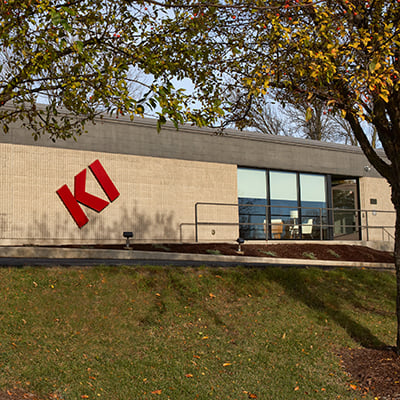 DESIGNER
KI Design Team
Designed by KI's award-winning design team.
Using human-centered design principles, KI believes the true merit of our product design and the value to our clients is not represented in physical make-up or key features, but rather in how furniture elements and even space planning approaches -- such as Tattoo -- help organizations align their cultural, brand and functional needs within a given setting.