Explore

Ruckus Activity Tables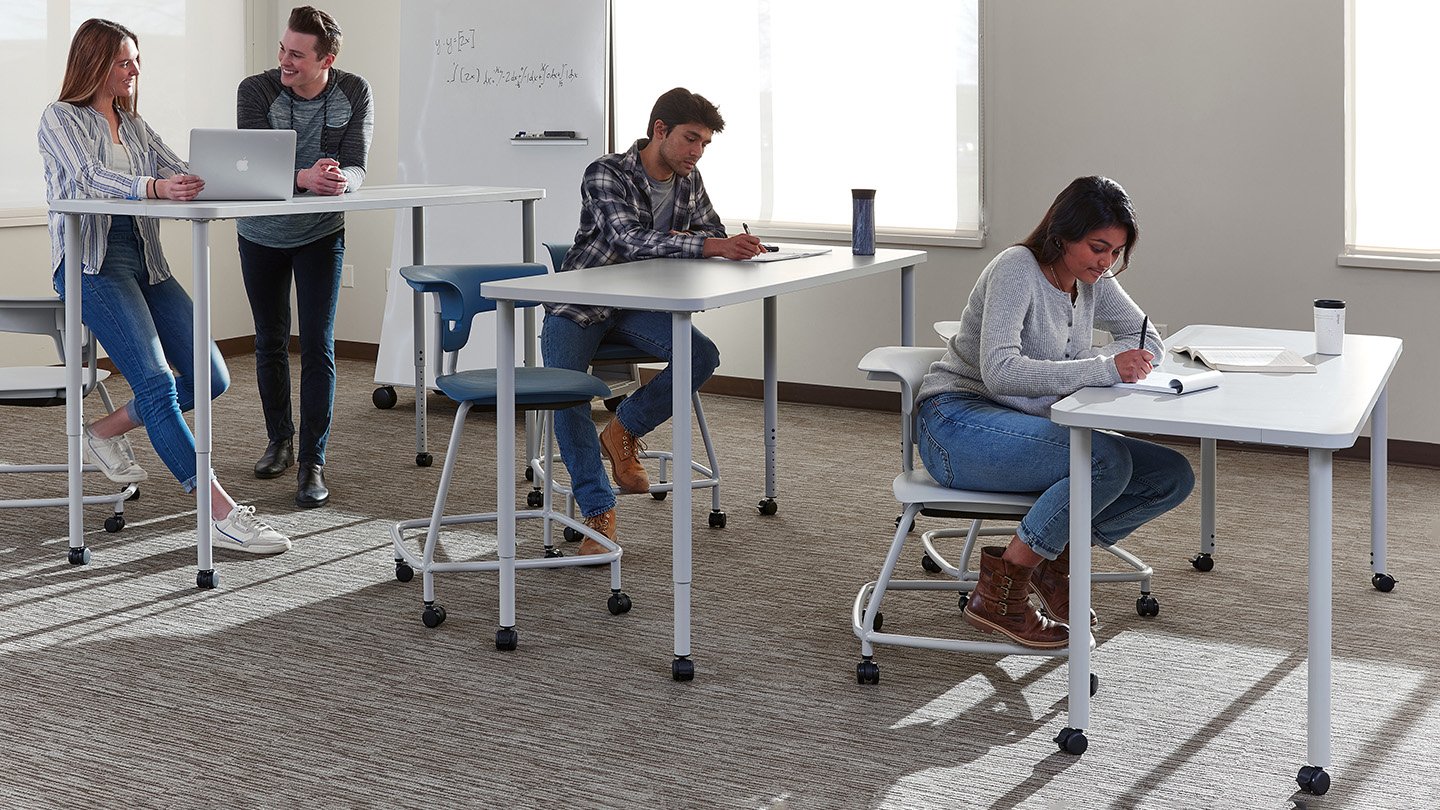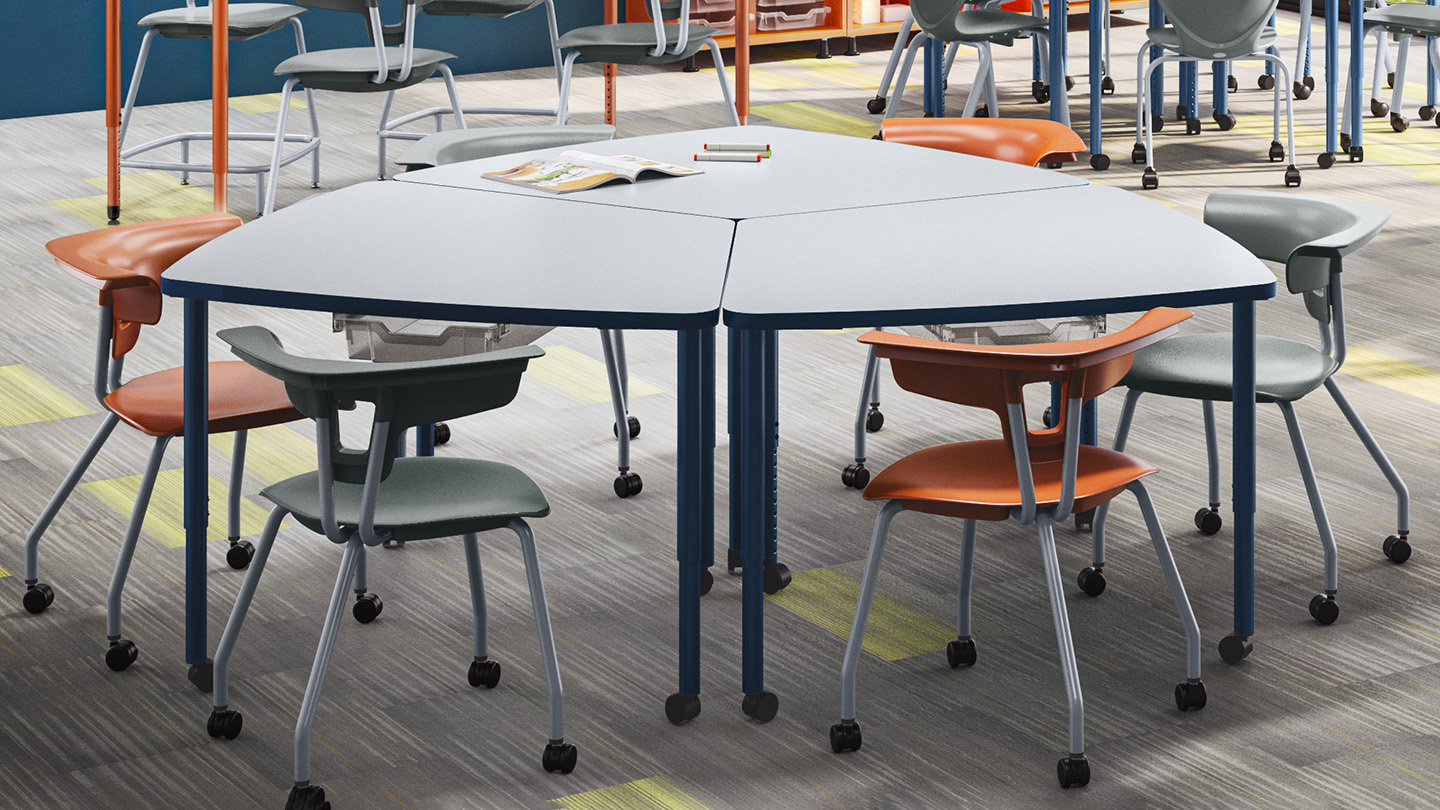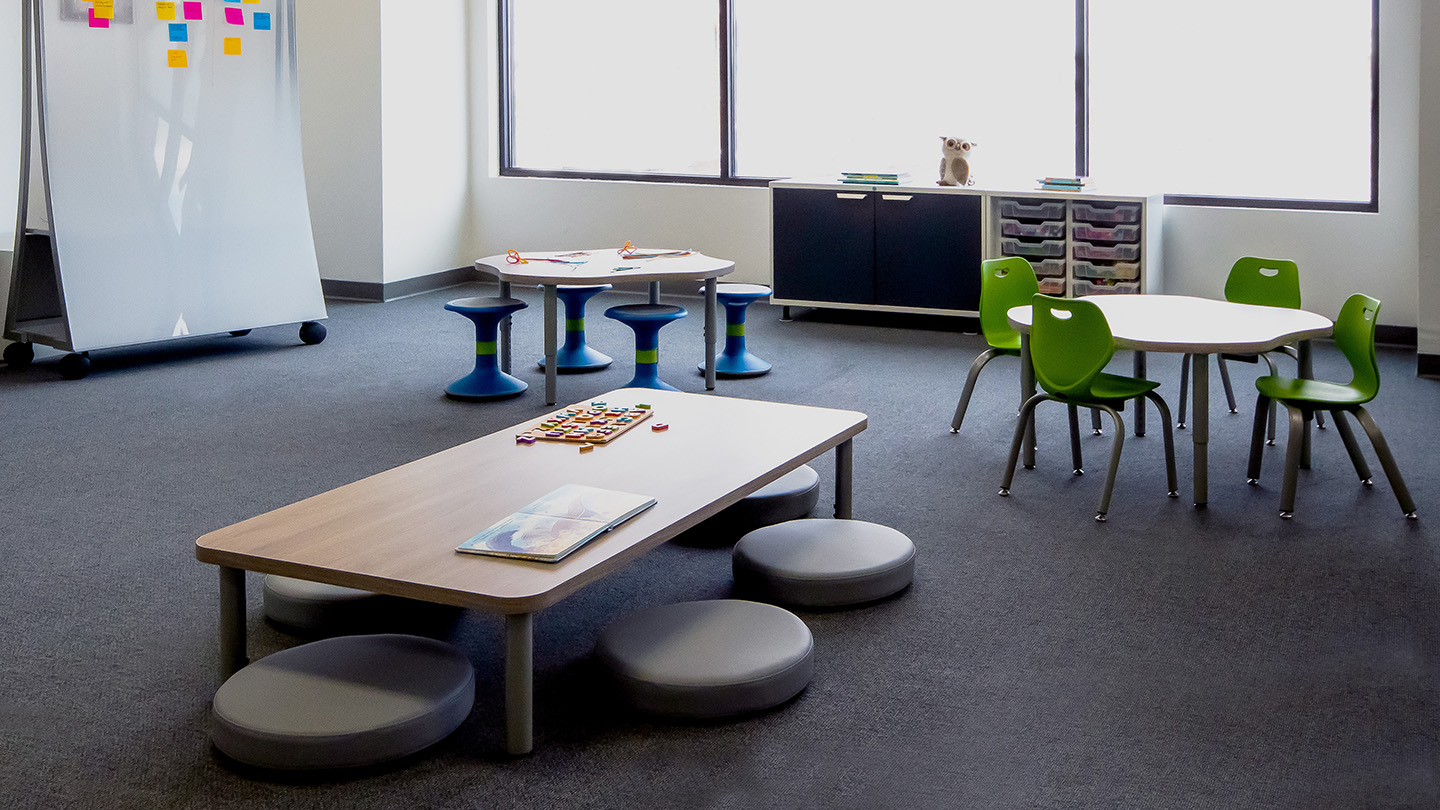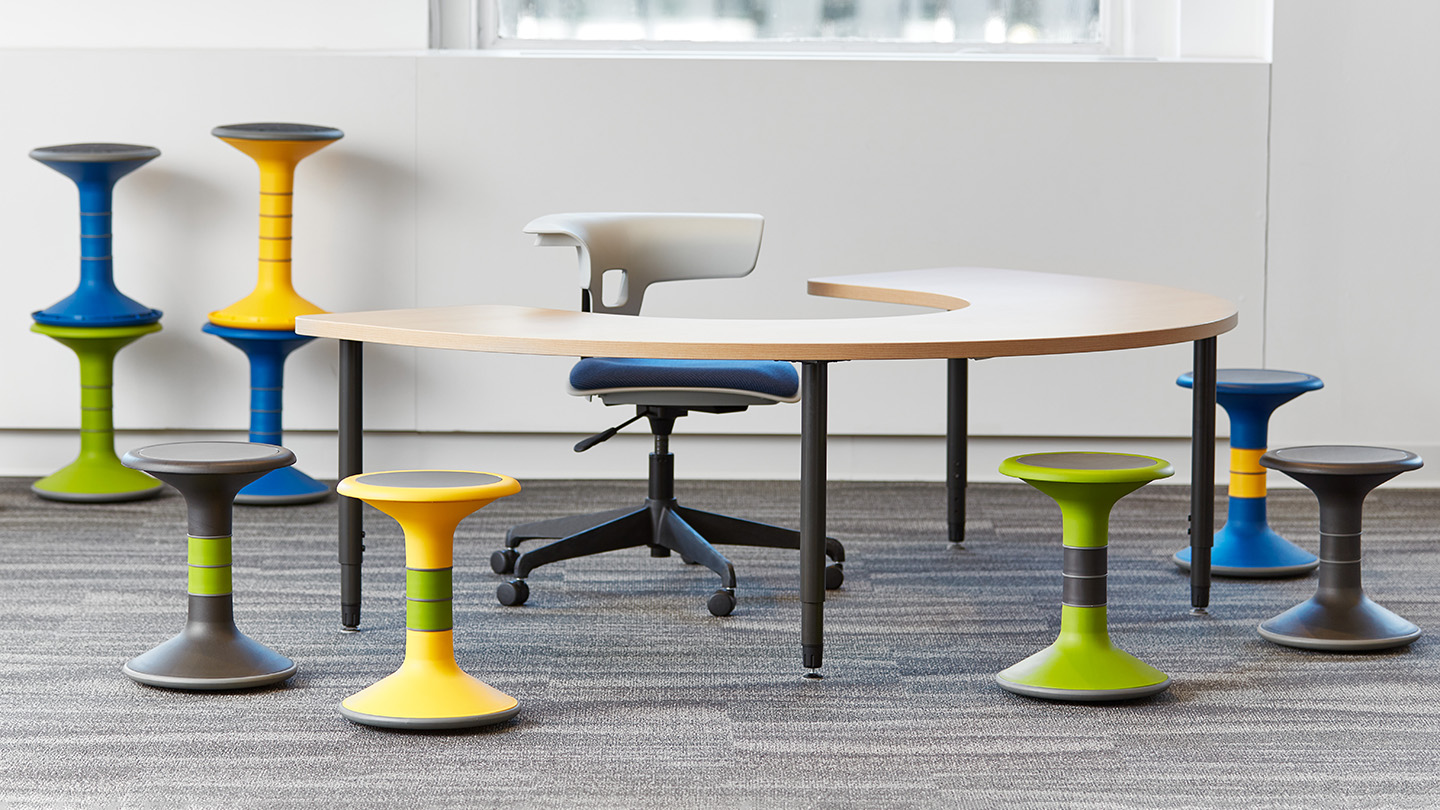 Create Adaptable Learning Spaces
Ruckus activity tables allow users to quickly transition from interactive to focused work. Arrange and rearrange tables with ease to engage in collaborative or traditional learning space layouts. Choose from ten dynamic shapes—Clover, D-Shape, Diamond, Horseshoe, Kidney, Kite, Rectangle, Round, Sprocket, Square—in various sizes and heights.
Features
Ruckus activity tables deliver configurability and mobility to enable diverse teaching and learning styles.
Numerous sizes available in ten dynamic shapes: Clover, D-Shaped, Diamond, Kidney, Kite, Horseshoe, Rectangle, Round, Square, Sprocket.
Floor height-adjustable (12-19") available on eight of the activity table shapes; all tables also available in sit height-adjustable (20-33"), sit-stand height-adjustable (29-42") and fixed height (29").
Base options include glides, casters or both glides and casters.
Available in dozens of frame colors, laminate top colors, poly edge colors.
Construction
Tops are 1-¼" thick with 74P bonded edge and high-pressure laminate surface (Kite and Diamond tables are also offered in ¾" tops with 73P edge).
Frames are 1-¾" O.D. 14-gauge steel tube in bright nickel-chrome or powdercoat finishes.
Height-adjustable tables adjust in 1" increments.
Same-height glides and casters can be changed in the field while maintaining surface height.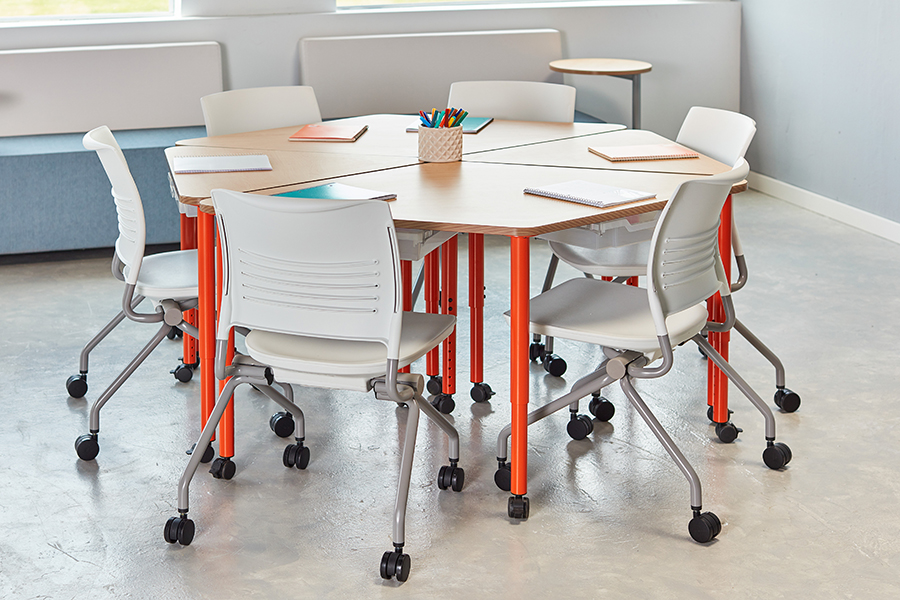 Numerous Top Shapes and Sizes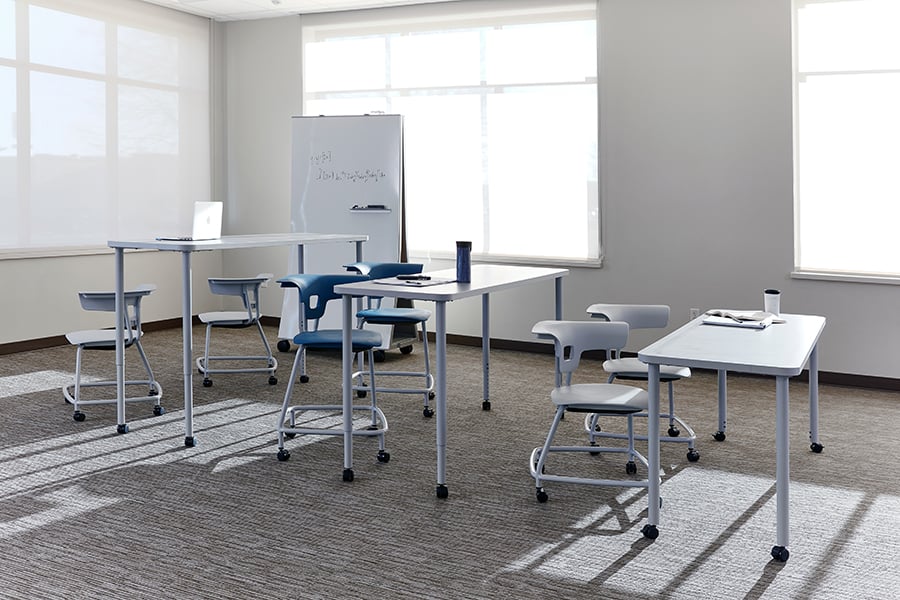 Dynamic Heights and Bases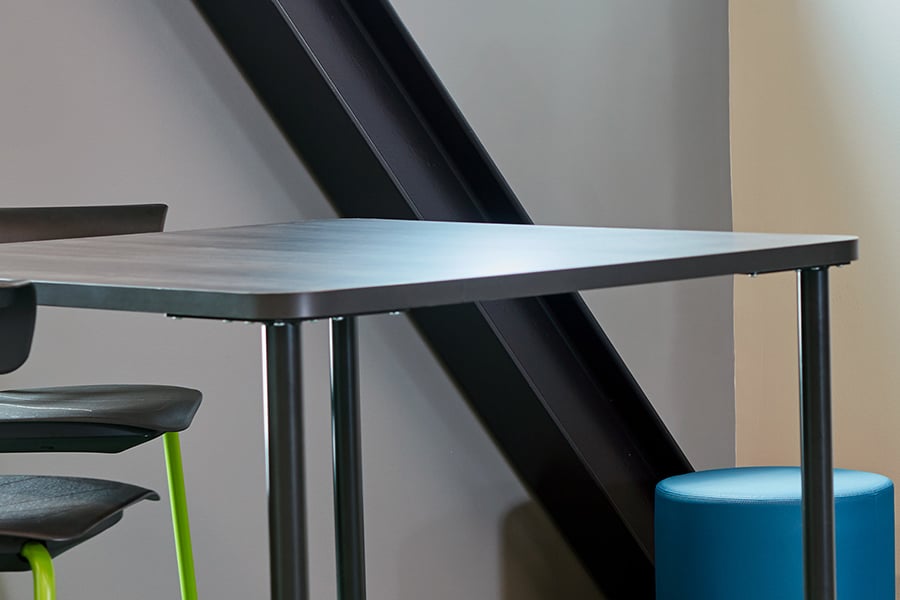 List Price Starts At
$684 – $1,497
Lead Time
6* Weeks
*For an order quantity greater than 200 units, please contact customer service for lead time.
Request a Quote
To request a quote for this product, submit the form below and a KI representative will contact you shortly.