×
Overview

Technical Info

Environmental Info

Design Resources
Product Overview
Features & Highlights
Simple, minimalist design is adaptable to any environment.
10 standard top shapes can be combined or used individually for a variety of purposes.
Curved tables designed to work specifically with MyPlace lounge for flawless integration of tiered seating.
29" standard height, 36" counter height and 42" café height options.
Surface options feature 50 standard laminates, including markerboard.
Leg options include more than 30 powder coat paints and chrome.
Construction
Standard worksurface tops are 1-1/4" thick.
Available with the 2mm (74P) edge.
Each table includes either casters or glides.
Vertical or under-table wire management available.
Surface power modules available (PowerUp or Villa).
Gangers available (field installed).
View Approved Fabrics & Finishes
Select a style to view available options
Product Story
Pillar tables are defined by clean lines, a simple leg, and a multitude of configurable top shapes. Simple and straightforward, Pillar tables provide a place to gather, an area to create, or a spot to focus. In education environments, Pillar tables empower learners to take an active role in their learning process. From elementary classrooms to corporate training rooms, users can arrange Pillar tables into endless configurations for that "just right" learning environment. Combine 120-degree tables to create a serpentine touchdown space; round and square shapes encourage collaboration in café and third spaces. Diamond and reduction shapes combine for a variety of configurations or separate into single tables for more privacy. Pair Pillar curve tables with MyPlace lounge furniture to easily create a comfortable and casual tiered environment.
Designer Profile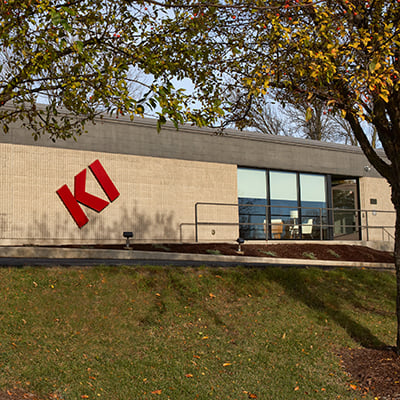 DESIGNER
KI Design Team
Pillar was designed by KI's award-winning design team. In an effort to create a simple yet easy-to-customize table that could serve a variety of purposes, the KI design team returned to the basics. When asked to draw a table, children draw a rectangle with four legs. It's simple, clean, and versatile. Pillar's minimalist leg design is enhanced by the option to choose several heights and a variety of top shapes and sizes. The simple post style supports a number of top shapes that are not possible on other table bases, giving designers the freedom to create any space.