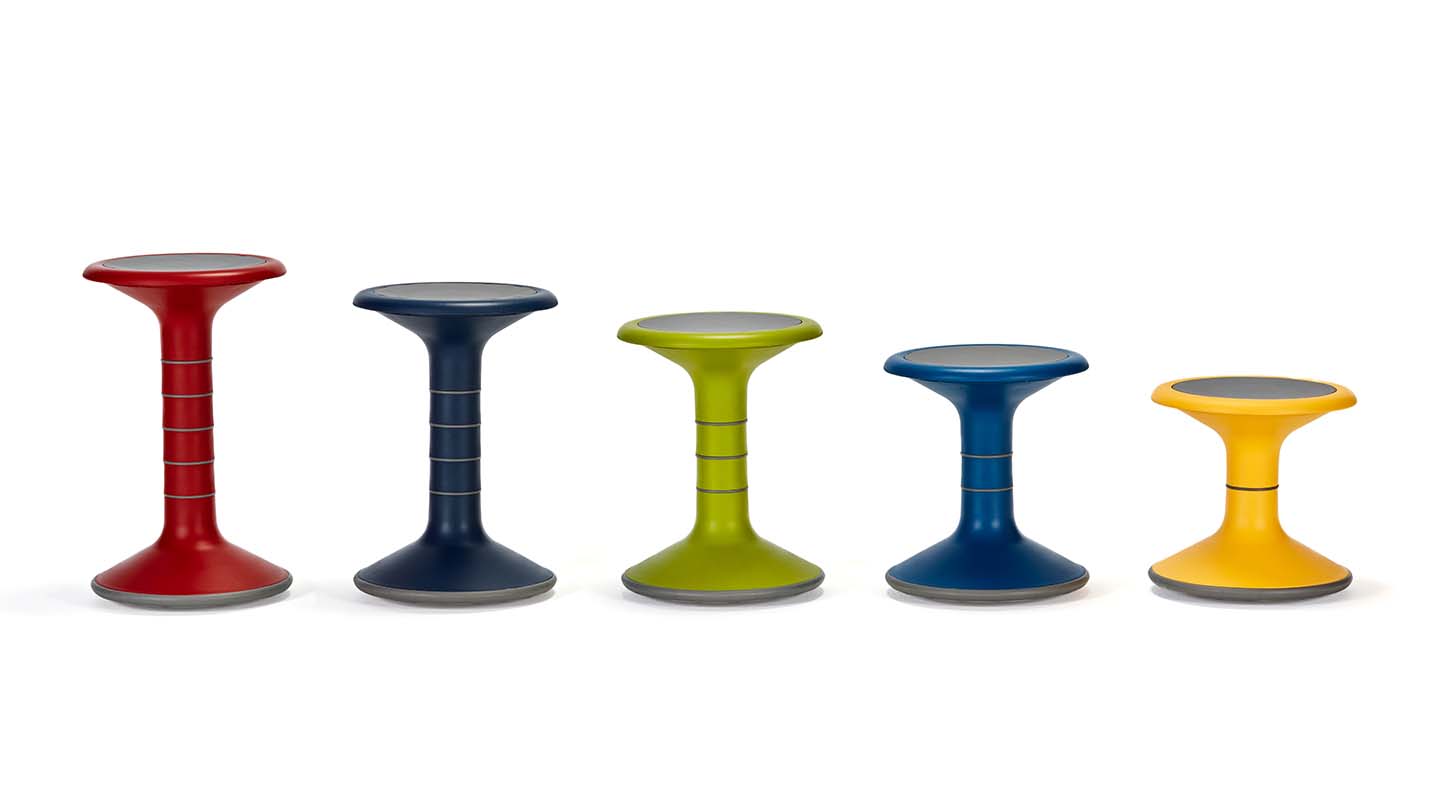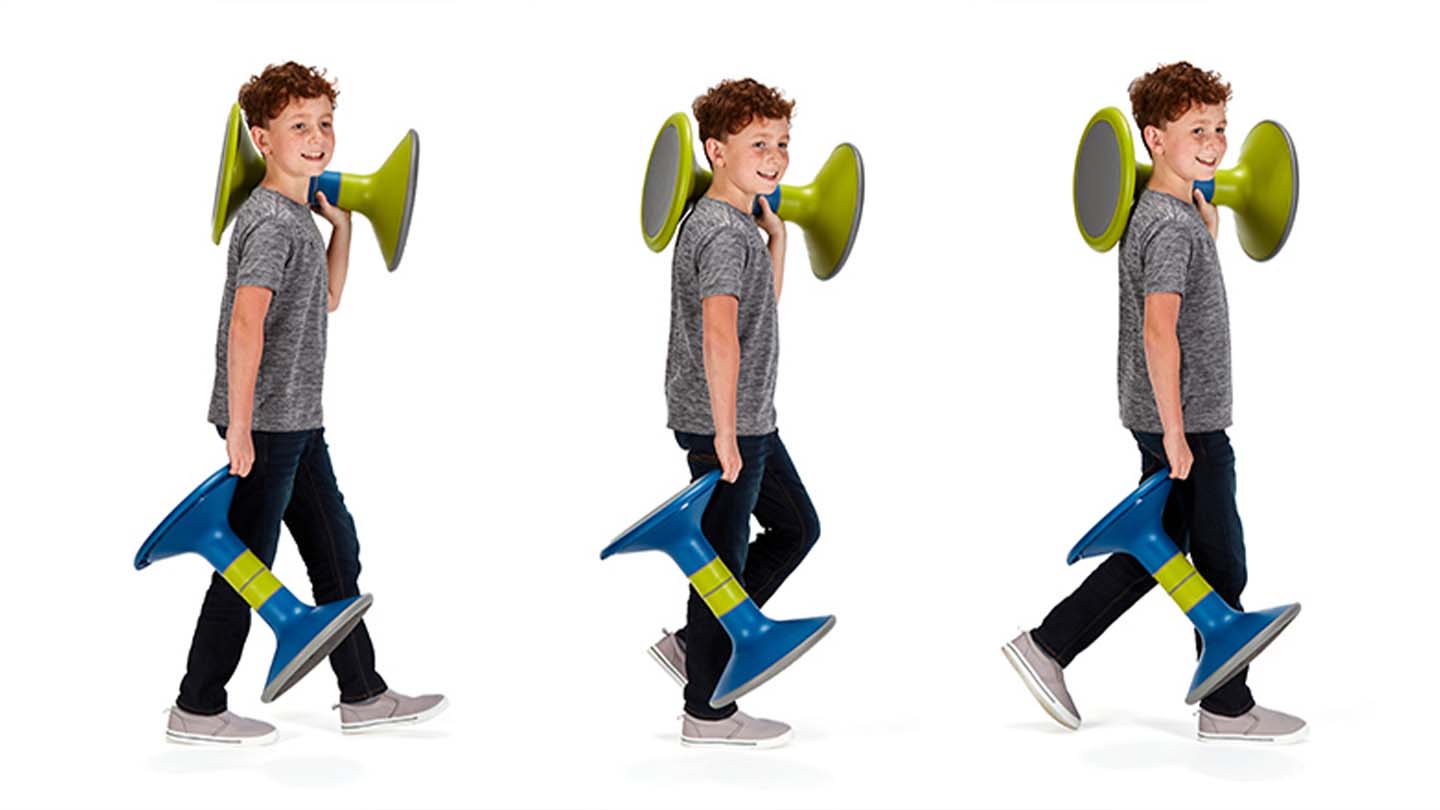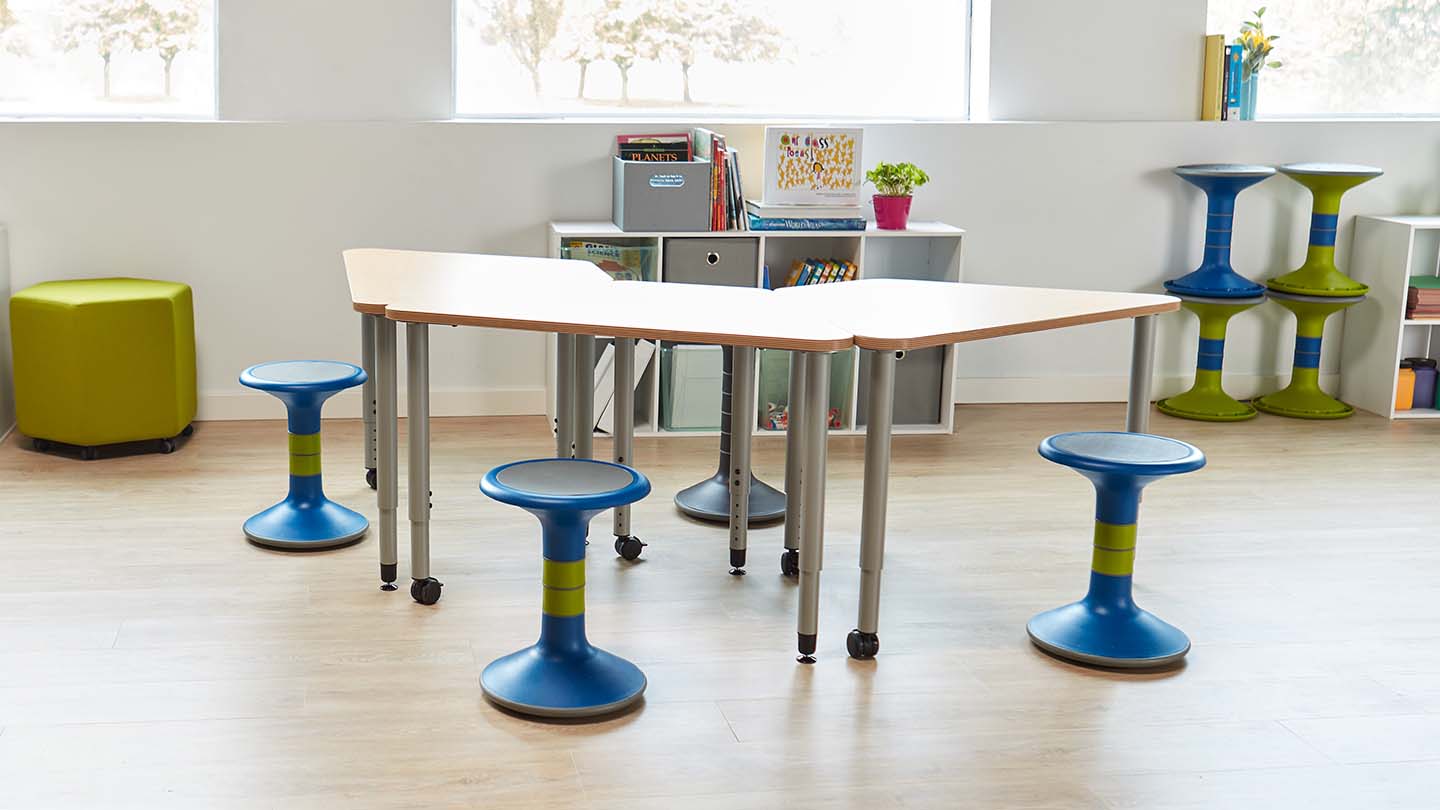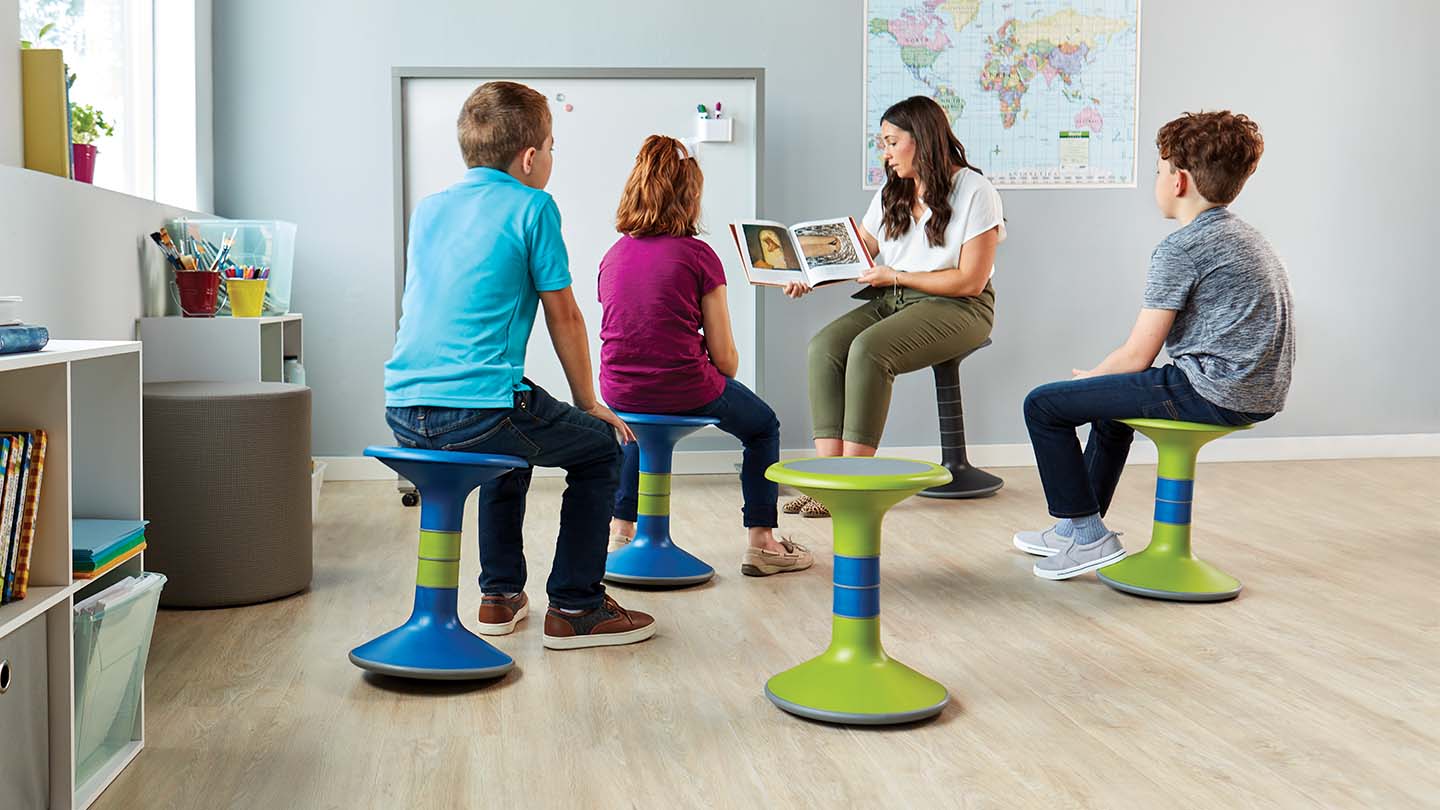 Fidget-Friendly and Portable
Inherent in students is a natural inclination for movement as research indicates that cognitive development benefits significantly from physical activity. Ricochet stools facilitate unbounded motion through their rounded base, encouraging dynamic sitting, granting space for fidgeting, and contributing to sustained mental and physical engagement. Designed compact and lightweight, Ricochet serves as a versatile tool for both students and educators, effortlessly adaptable to various spaces and situations.
Features
Ricochet offers 12 degrees of rebounding motion with its convex base, which features a non-slip surface to ensure safety and stability.
By promoting 360-degree movement, Ricochet stools can help strengthen core muscles, improve posture, increase blood flow and boost metabolism—all contributing to improved awareness and sensory development.
Compact and lightweight (6 lbs.), Ricochet is easy to pick up, move and stack while not in use (stacks 3-high upside down).
Five heights from 12 to 20" accommodate preschoolers to adults.
Six colors available in solid or two-tone application.
Construction
Stool seat support, base, column spacers (stool heights 14" and taller) and rings are constructed of durable polypropylene.
Seating surface pad is constructed of plastic polymer; pad and spacer rings come standard in KI's Blue Grey.
Base underside is constructed of textured, non-slip thermoplastic rubber padding (always in black); suitable for carpeted and hard floors.
Convex base permits an "active sit" with 12 degrees of stable rocking motion.
Exceeds BIFMA's X5.1-2017 seating durability test and drop test; passes standard testing for 400-pound capacity. Meets CA 01350.
Design Customization
Visualize the options for Ricochet stool with our dynamic See It Spec It rendering tool.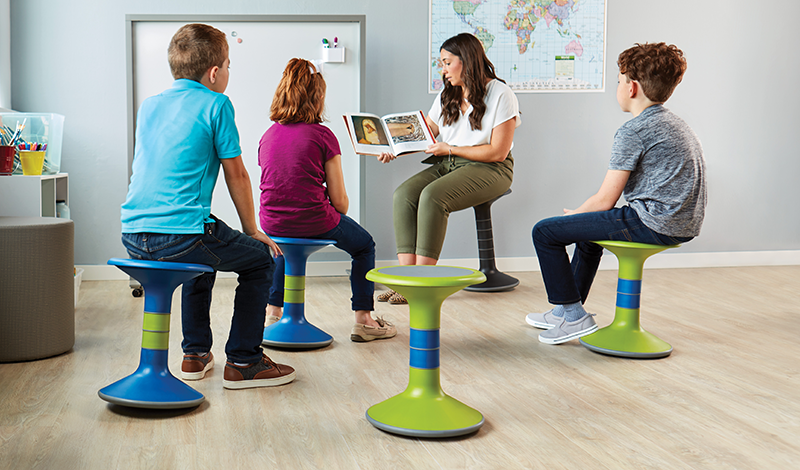 List Price Starts At
$185 – $237
Request a Quote
To request a quote for this product, submit the form below and a KI representative will contact you shortly.