Explore

Imaginasium Blocks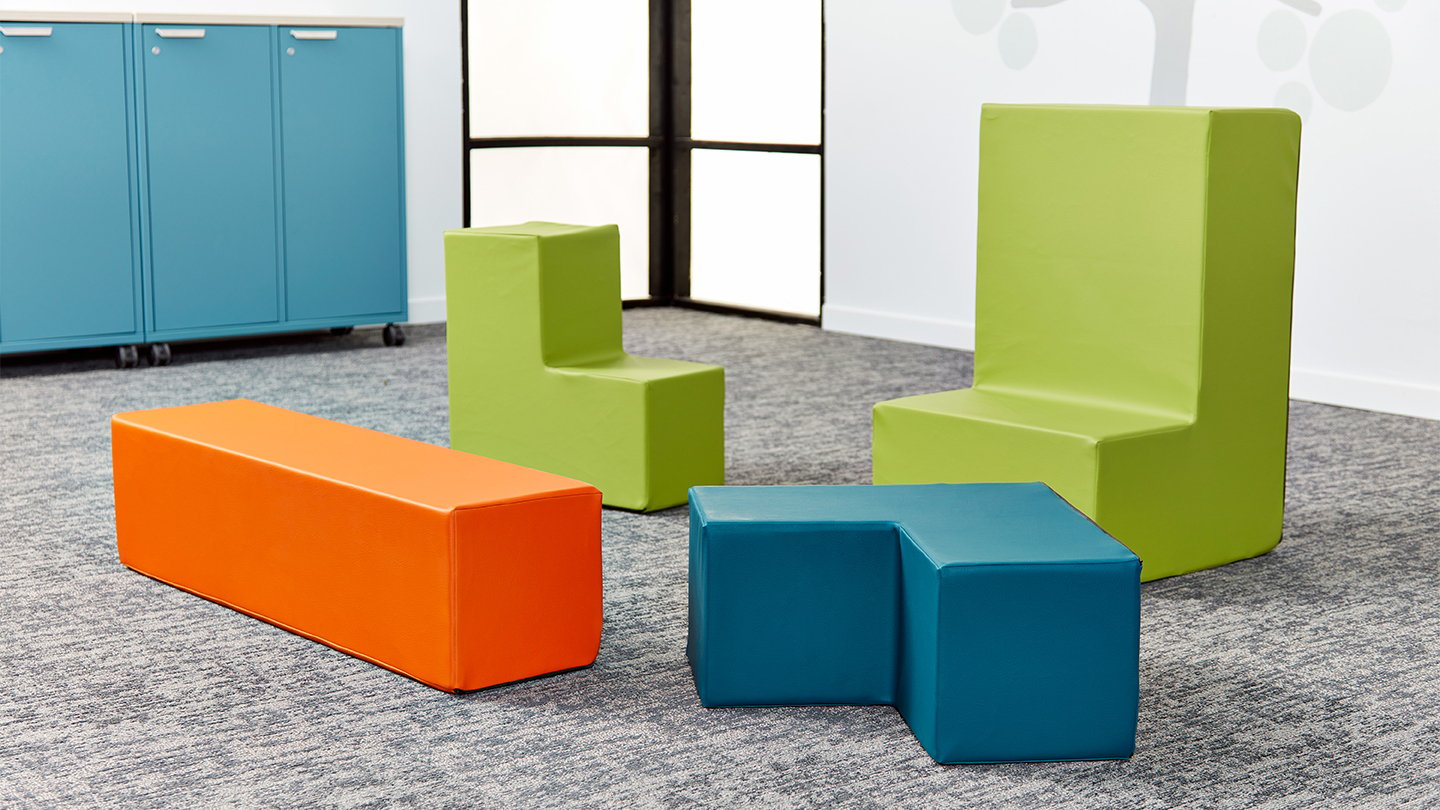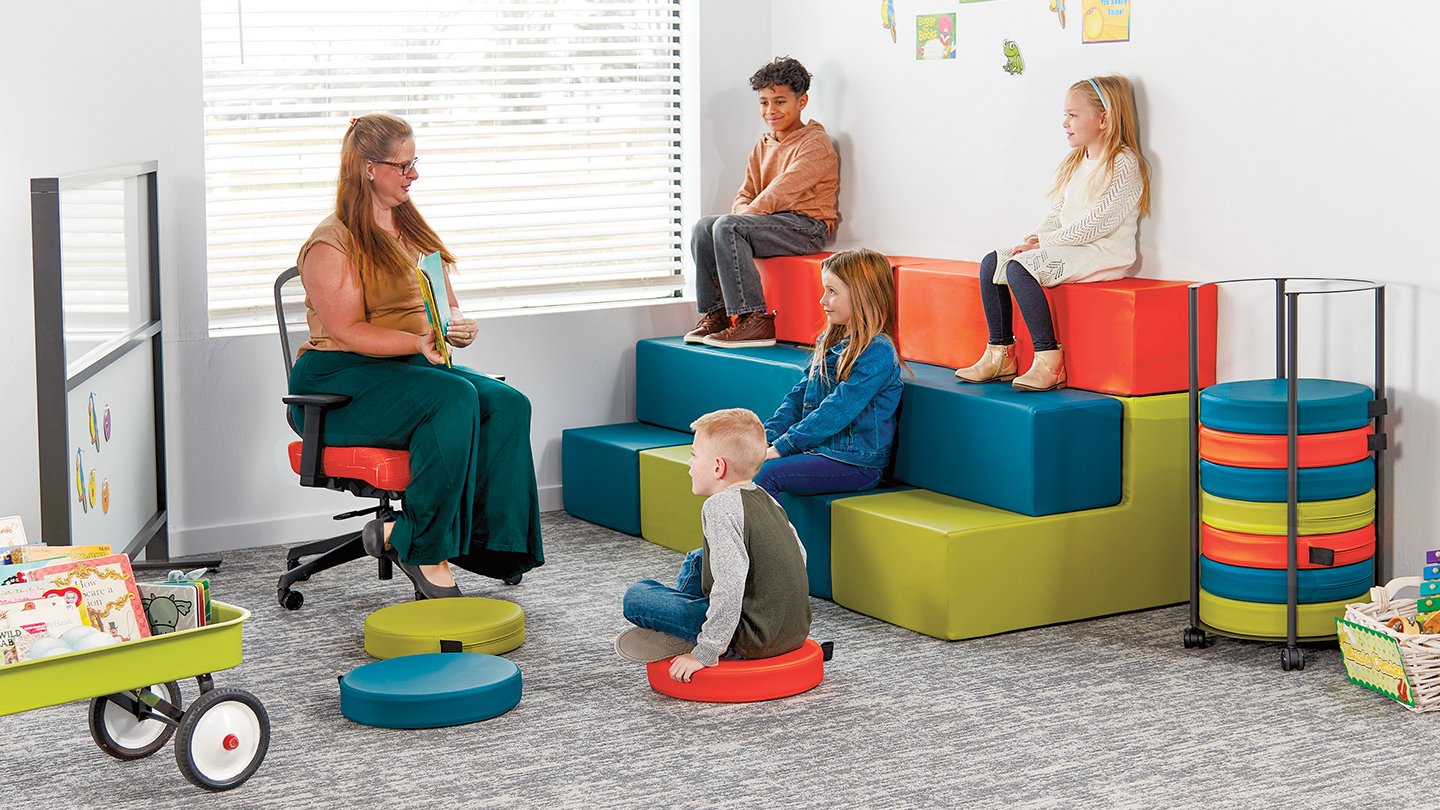 Building Imagination, One Block at a Time
Do they ever sit still? Young students learn as they move up, down and from area to area. Imaginasium Blocks feature adaptable, modular shapes designed to support unlimited configuration for students to imagine, create, build and grow.
Features
Easy to move and create different configurations.
Scaled for young learners (preschool through second grade).
Stacks as a cuboid for efficient storage.
Reinforced seams and industrial-grade zippers stand up to wear and tear.
Constructed of foam with no wood or other hard parts to bump or bruise.
Three shapes are offered with dimensions in multiples of 11" for perfect modularity.
Construction
Made of lightweight polyurethane foam, 2 lbs per cubic foot.
IFD (Indentation Force Deflection) at 25% of 100 pounds per 50 square inches.
Upholstered in high-performance vinyl, providing easy-to-clean surfaces.
Durable 3/8-inch single-stitch seams (except at the zippers).
Tamper-resistant, three-chain, hidden coil zippers on three edges.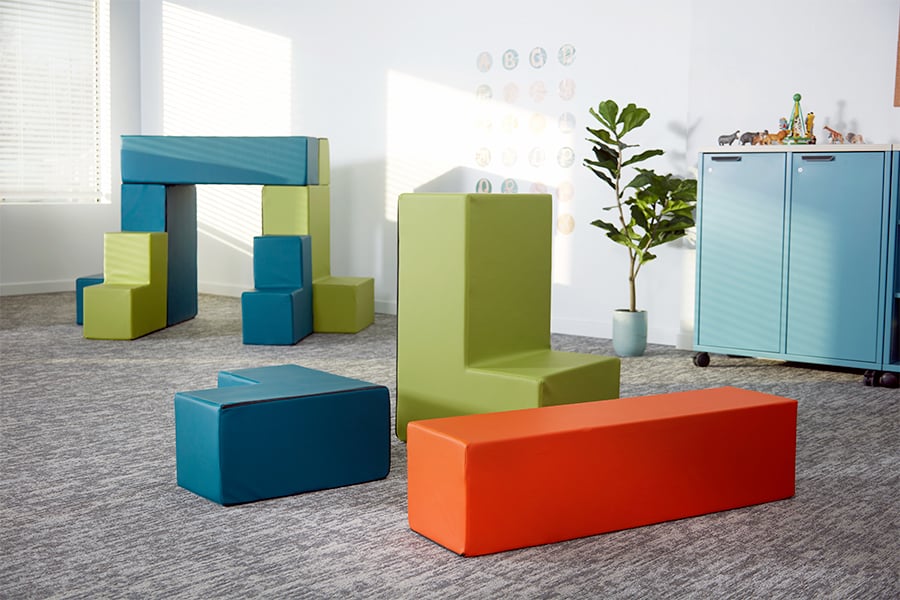 Three Shapes with Limitless Possibilities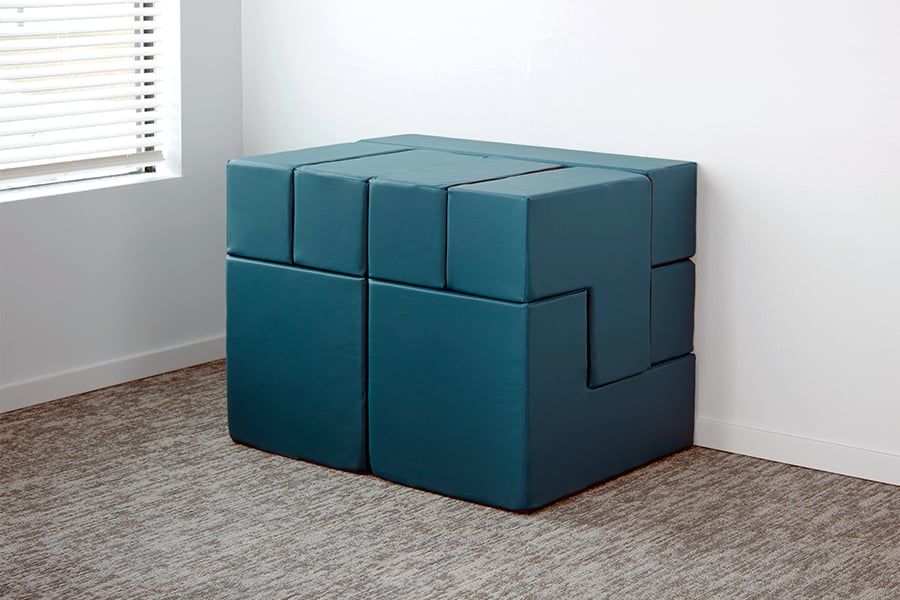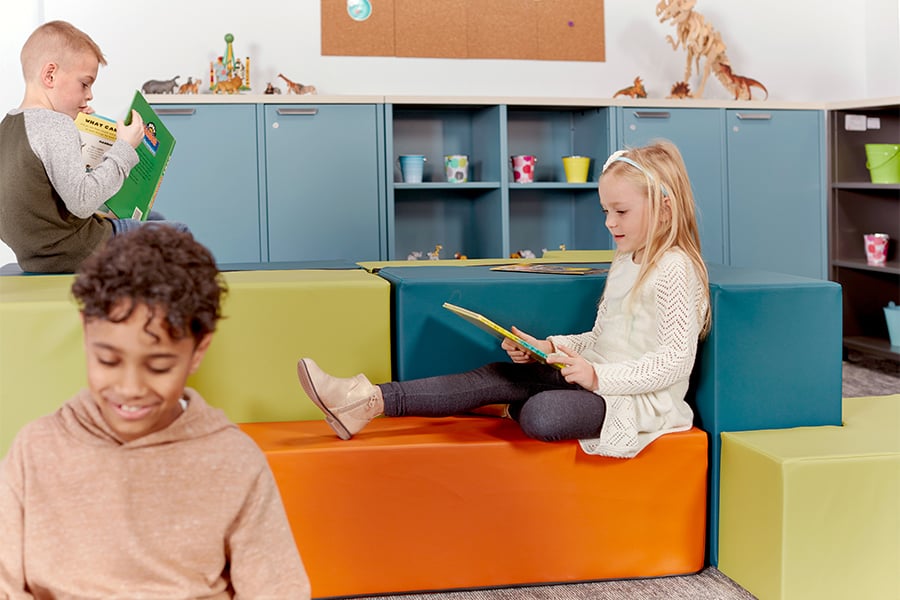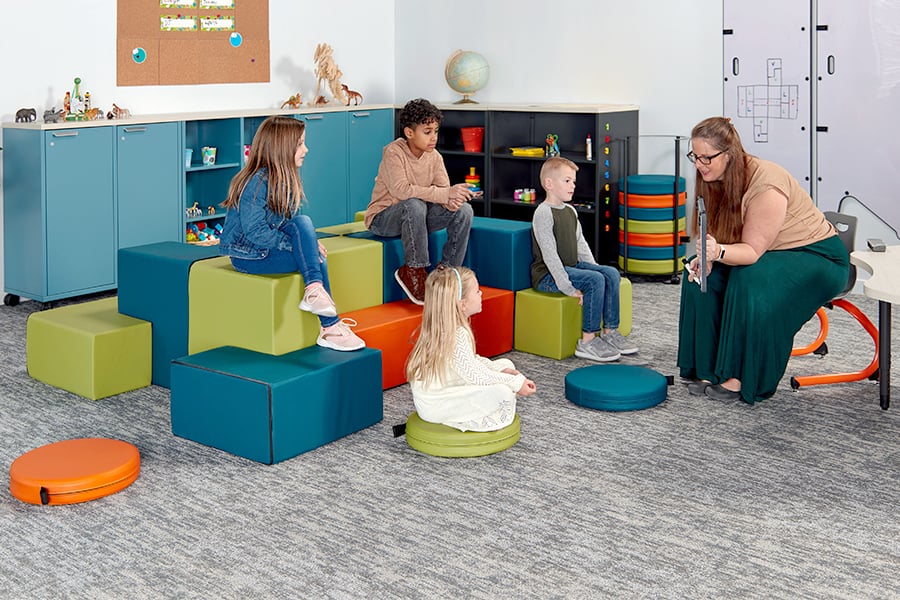 See It Spec It
Select your shapes and colors with our dynamic See It Spec It rendering tool.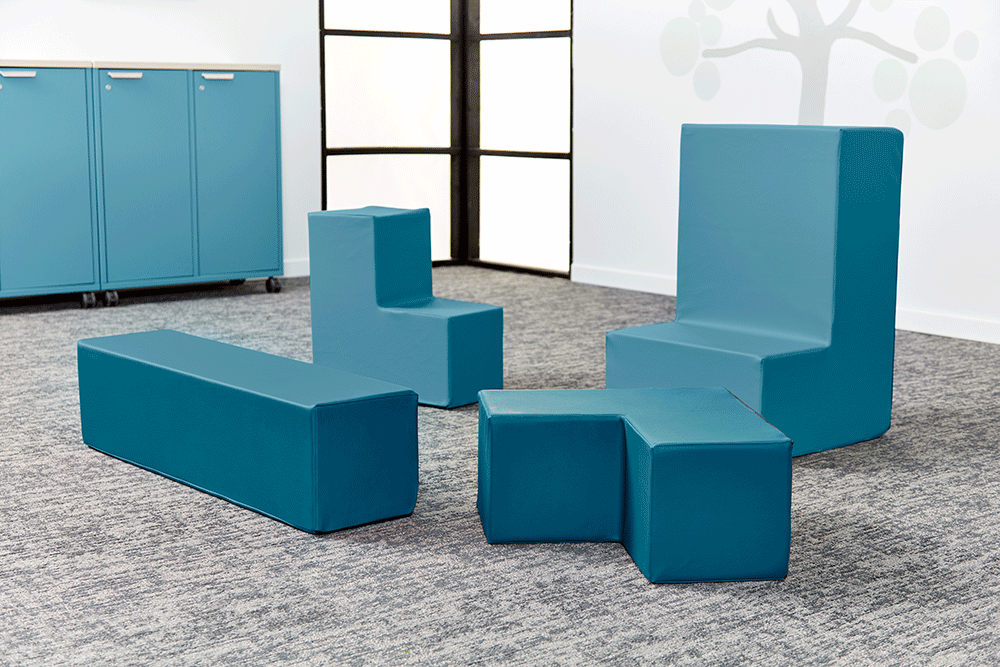 List Price Starts At
$333
Request a Quote
To request a quote for this product, submit the form below and a KI representative will contact you shortly.