Make Sure Your Classroom Works Hard So Students Can Play Hard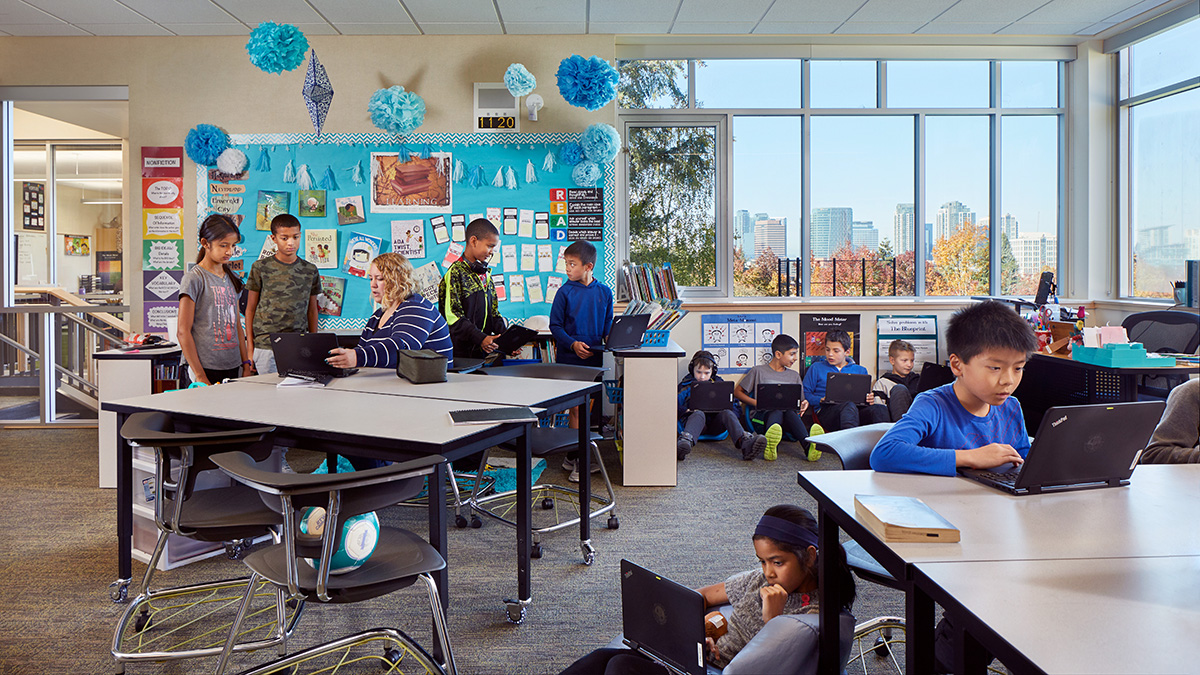 Walk into a kindergarten classroom, and you may see students building towers out of blocks, nursing stuffed animals back to health or creating works of art with finger paint.
Those who visit a third-grade classroom, by contrast, are unlikely to see this kind of play-based learning, where students initiate learning on their own and solve problems with minimal teacher guidance.
We believe playtime is for students of all ages. With that in mind, here are a few ways educators can harness the power of play in the classroom.
Play Comes in All Shapes and Sizes
Thanks to the pandemic, many of this year's youngest students are interacting with their teachers and classmates in person for the first time. Seeing facial expressions is crucial to reading and language, not to mention social and emotional development.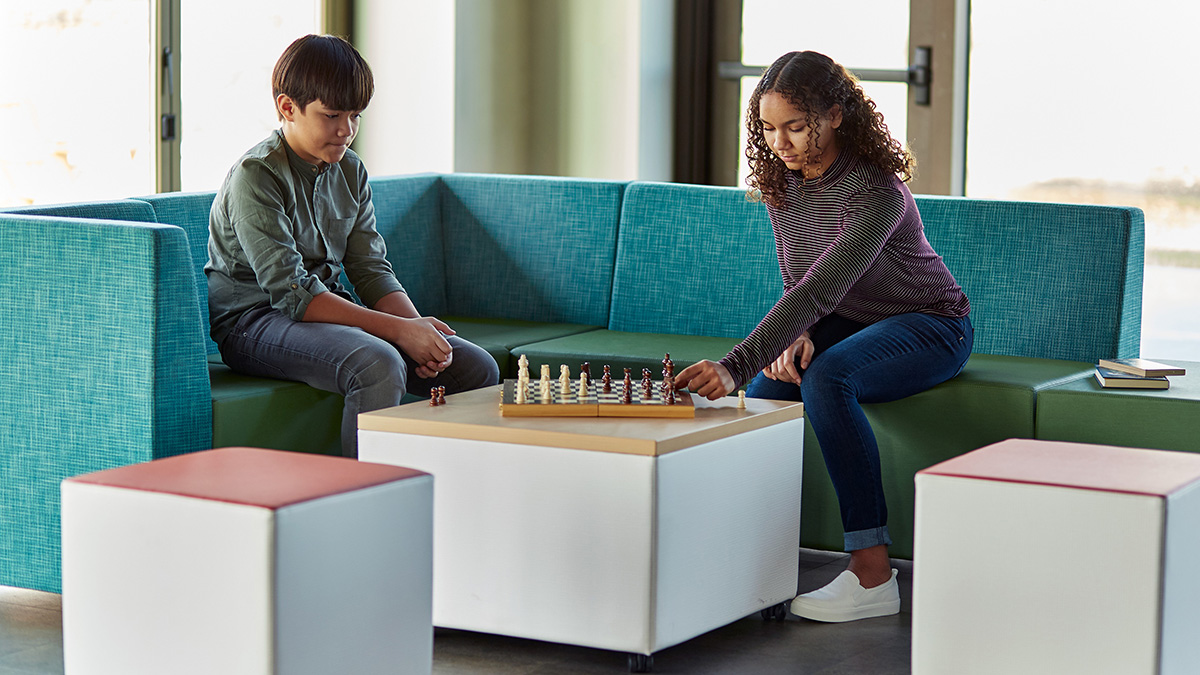 Young kids aren't the only ones who benefit from play. Older students can develop creativity, dexterity and emotional strength through play-based learning. In one study, 97 percent of teachers who incorporated learning through play and games saw increased engagement among students.
Teaching fifth-graders to appreciate storytelling by putting on a puppet show or asking third-graders to go on a scavenger hunt for pieces of the world map can lead to a deeper understanding of the material as well as improve social skills, increase confidence and teach them independence.
The Role of the Space
Pieces that move easily and support a diverse array of activities make it easy to bring the whole world inside the classroom.
Letting older students take a break from multiplication tables to play games together may seem like a waste of scarce instructional time, but play is the most natural form of learning. Whether they're in pre-K or college, most students don't want to sit in one place all day.
Designing the right classroom can help teachers and students return to the play mindset at the core of learning. In a play-based learning environment, the space serves as an auxiliary teacher, where students learn from their interactions and experiences. The teacher then serves as a facilitator rather than a lecturer.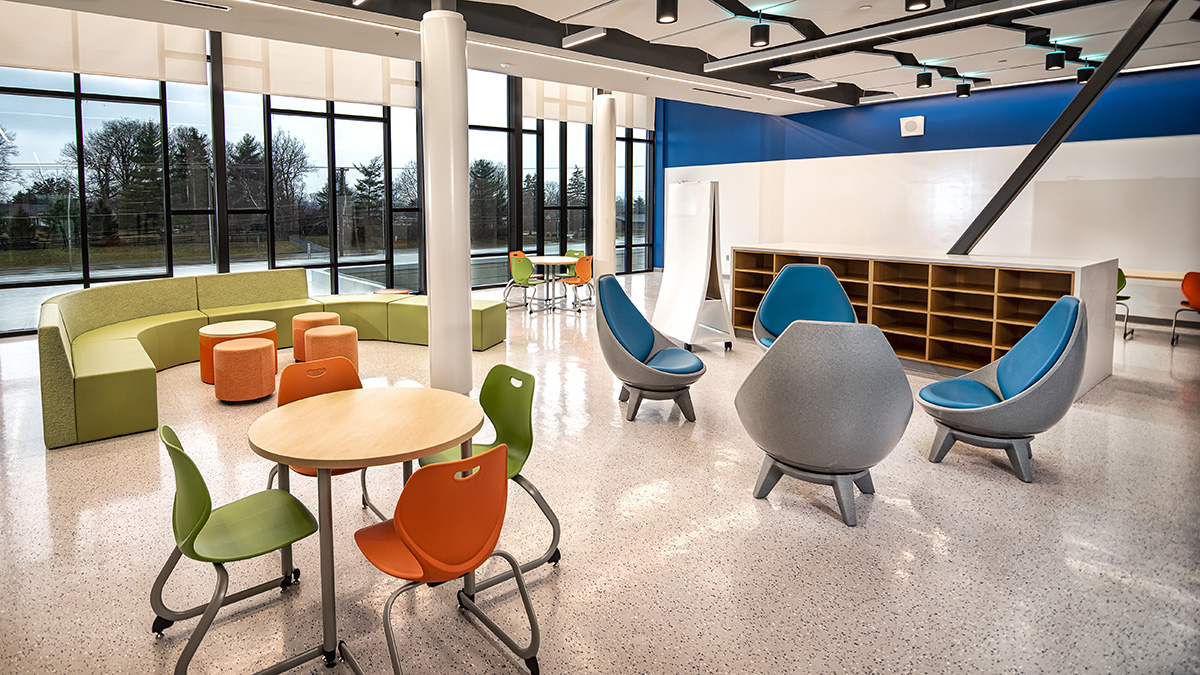 Create Your Own Play Spaces
Play-based learning environments will vary between schools and grade levels. No matter their age, students always need to have the freedom to move – even while seated.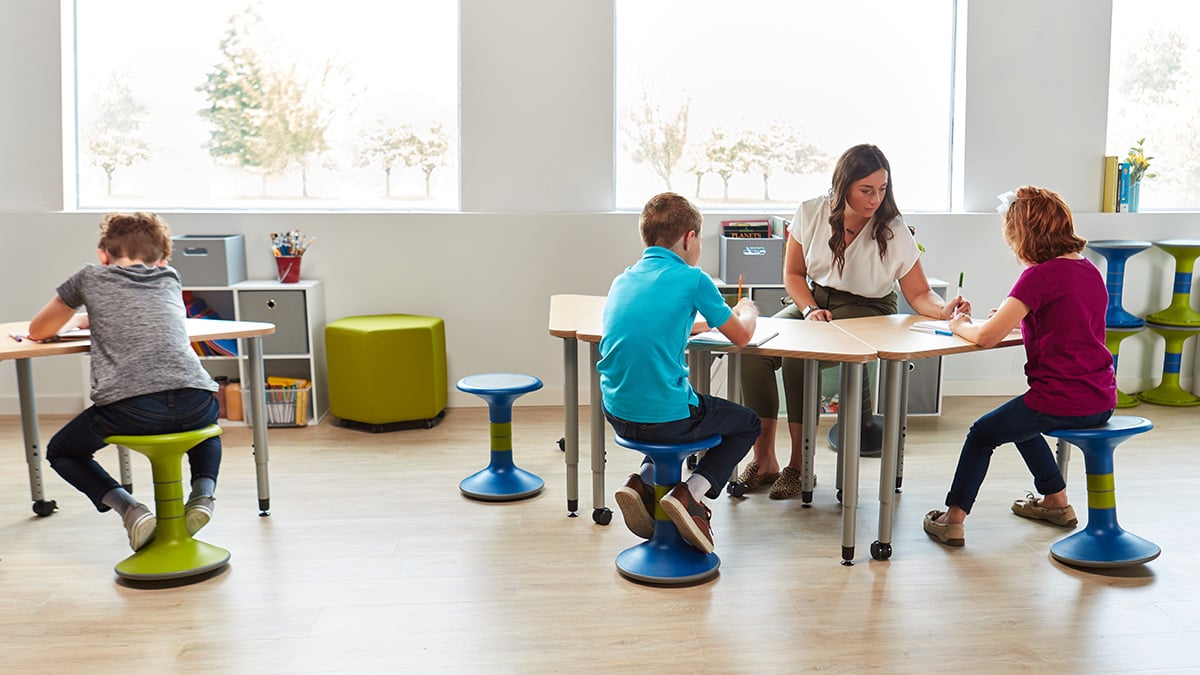 Free creative play offers students the opportunity to interact with materials, toys or supplies, as they see fit. Cubbies can help keep everything organized, so anytime can become playtime.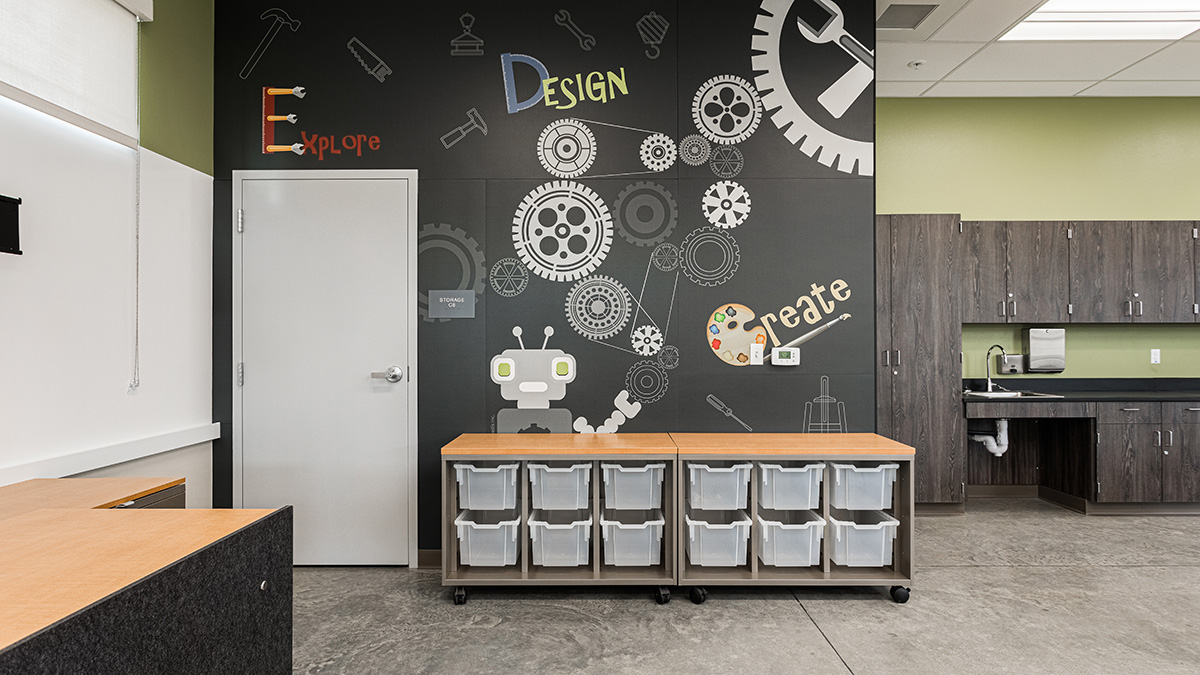 A play café lets students pretend they're running their own coffee shop. Here, they can create a menu on the markerboard, order a meal, make food and interact with "customers." This teaches kids social skills such as patience and responsibility while sneaking in a language arts or math lesson.
Art studios offer students opportunities to express themselves, whether through paint, freehand drawing, found objects or other media. Teachers can also incorporate math lessons by encouraging students to "sell" their art or bid on others' works. For these spaces, easy to clean surfaces are paramount.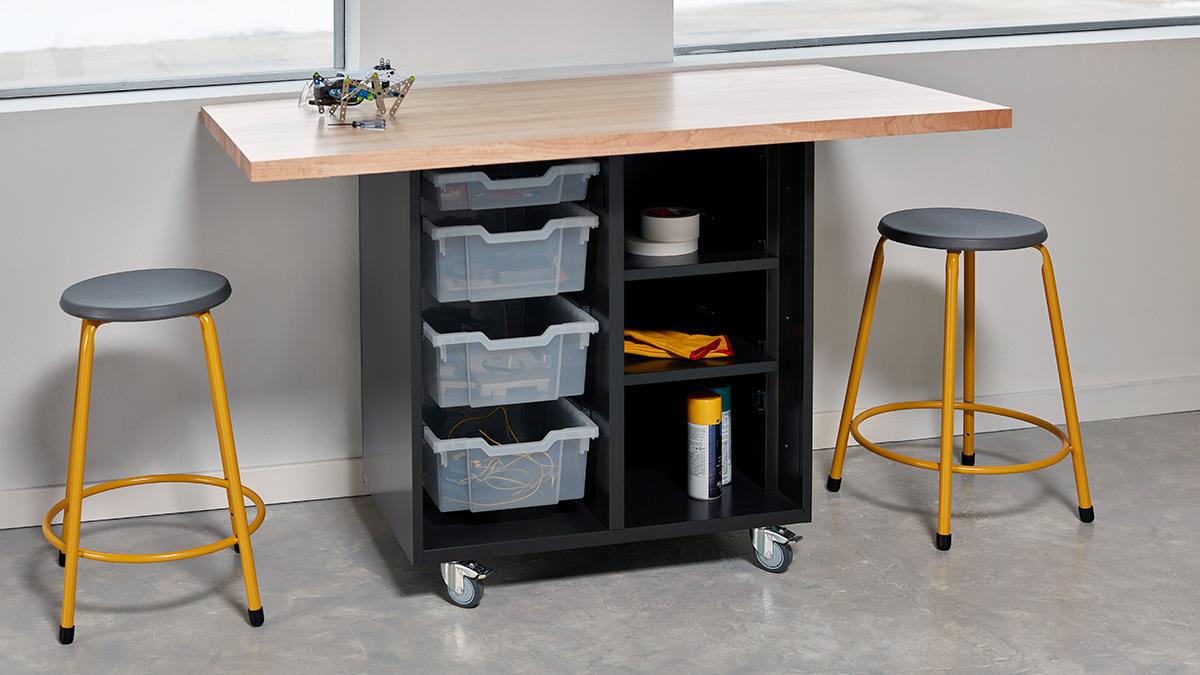 Take Time for Playtime
No matter their age, we should encourage students to follow their instincts and take time to play. By creating spaces that support them, we can turn students' natural wiggles into a learning opportunity.
What does play-based learning mean to you?
Subscribe
Stay up to date with the latest trends and more.