In Our Customers' Words: The Best School Furniture
February 14, 2023
K-12 Education
Higher Education
Take a behind-the-scenes look at how our K-12 and higher education customers use some of our best-selling furniture solutions to support their unique learning environments.
At KI, we stand behind the quality and durability of our furniture. But we're also honored to build authentic, collaborative relationships with our customers.
Recently, a client even shared that their project wouldn't have happened if it hadn't been for our comprehensive support team. They cited our insightful resources, space planning capabilities and wide range of high-quality furniture solutions as reasons for their incredible experience.
Another customer shared that KI exceeded their expectations by helping them select the products that would best support the specific vision for their school. They described "endless possibilities with KI" and our team's expertise in finding solutions that "work perfectly" as invaluable reasons for the success of their project.
Continue reading to discover what other clients have said about working with KI and the best furniture for schools according to their unique experiences.


Ruckus Collection
At Morton West Freshman Academy, school leadership sought to create a space that would help new high school students feel supported in their transition from middle school to high school.
They prioritized design solutions that encouraged student agency and connection, employing the dynamic flexibility of our Ruckus chairs in student classrooms and science labs.
"We're huge fans of the Ruckus collection," said Dr. Josh McMahon, former principal at Morton West Freshman Academy. "The kids love the chairs because of every way you can sit on them and use them. We have kids sitting on the backs of the chairs and perching on them like stools as we intended."
The multipurpose nature of the collection also stood out to brickLAB, a STEM-focused learning center which used Ruckus to equip its educational and entertaining makerspaces. "The Ruckus worktable is absolutely brilliant," said Mike Jensen, president of brickLAB. "The furniture really became an integral part of our environment."
The Ruckus collection empowers educators and learners alike to work collaboratively and to enjoy an opportunity for agency and choice in how to sit, stand and engage. In classrooms where tinkering is encouraged and connectivity is essential, the furniture in this collection can match the curricular intent which enhances learning.


Intellect Wave Collection
The Morton West team knew giving students control over where and how they learned would help them feel like school was a home away from home. Reconfigurable design solutions would also support varied instruction and learning styles.
"Intellect Wave created the opportunity for a collaborative space," said Dr. McMahon about the choice to pair Intellect Wave desks with Ruckus chairs. "The desk's trapezoid shape and markerboard tops allowed for a lot of flexibility."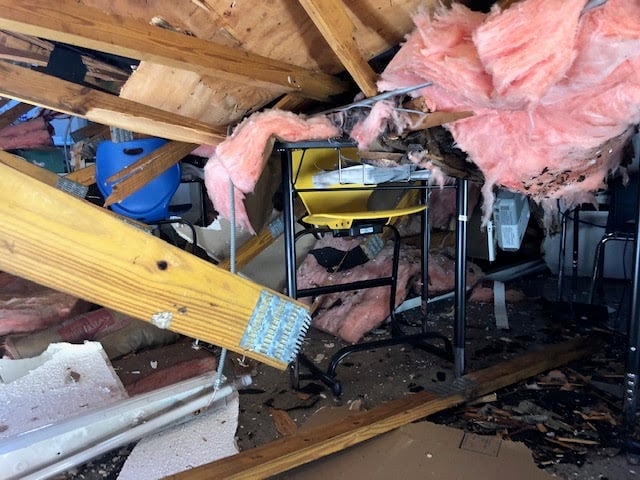 The Intellect Wave collection is also exceptionally durable. When Hurricane Michael hit Robert F. Munroe Day School in Florida, Head of School Dr. Adam Gaffey was surprised to find Intellect Wave desks were holding up a roof that had fallen in on elementary school classrooms. While the damage to this school was devastating, the assurance of the quality and durability of this collection is hard to ignore.


Pirouette Table
At Mary Lib Saleh Euless Public Library in Texas, staff wanted the library environment to serve as a hub for learning and connection. The library hosts activities and workshops on early literacy, educational play, nutrition, child development and much more.
Sherry Knight, library director, knew she needed furniture that was flexible and easy to maintain. Along with furniture on casters, Pirouette nesting tables enable staff to move and store furniture as they rearrange spaces for different purposes.
"It's a total game changer," Knight said. "We're able to set up a space for a given event with 30 minutes of notice." Spaces like this one are a great example of the changing needs in libraries across the country looking for more flexibility to use their facilities for a variety of user-focused needs.


Strive Seating
The community in Wylie, Texas, wanted its own campus location of Collin County Community College for years. When the time came to build the new campus, school leadership knew they wanted it to be a warm, welcoming location for the thousands of students that would come to campus every day. Correspondingly, making all students feel comfortable and engaged was a top design priority.
"Students of all sizes and shapes want to feel comfortable in the classroom," said Mary McRae, Ph.D., provost of Collin College's Wylie campus. "We found that Strive is a really sturdy, incredible chair. We knew that's what we were going to put in every single classroom."
As a result, school leadership chose to place Strive stack chairs, high-density stack chairs and task stools all across campus.


MyPlace Lounge Furniture
At Collin County Community College, building a new campus also meant considering how to furnish wide, open spaces. The school's team filled spacious areas near towering windows with MyPlace lounge seating to give students plenty of touchdown spaces to use in between classes.
"Especially in the larger spaces, you really need something where the scale of the seating looks appropriate to the space," said McRae. "So that was really helpful when we worked with KI."
The flexibility and range of MyPlace lounge furniture gave the design team great variety and options for many spaces throughout campus.


CrossRoads Library Furniture
For years, St. Francis College in Brooklyn operated across different buildings constructed at various points of the school's history. So, when school administration had an opportunity to design a new, vertical campus, they knew they wanted to infuse it with natural light, a warm aesthetic and plenty of spaces for students to feel at home.
Our CrossRoads library collection includes bookshelves, study carrels, tables, chairs and more. In addition to meeting a variety of functionalities, CrossRoads also offers a timeless wooden aesthetic.
"We incorporated a lot of wooden furniture around the college to make it a warmer, softer space where our students can feel at home," said Kevin O'Rourke, vice president of capital projects and facilities at St. Francis College.
Students spend hours studying and collaborating on campus, making CrossRoads an excellent option for the college to achieve a cozy and organic feel for their space.


Sway Lounge Seating
The staff at Lewis & Clark Library in Montana knew exactly what made their library special. It served as the "community living room," frequented by students and educators alike.
When remodeling the library, staff wanted to incorporate design solutions that would promote a youthful, energetic environment and appeal to the after-school crowd.
The Sway lounge chair quickly became a favorite of patrons because of its appealing egg-like shape and intuitive, orbital motion that allows users to swivel 360 degrees or rock gently back and forth.
"Everyone who uses Sway falls in love with it," said Lisa Skelton, public services manager of the library. "When we put the first one in the library as a sample, I watched the same little girl come in and sit in the same Sway chair every single day."


Doni Seating
When Trinity College opened its Innovation Center for students to explore entrepreneurship opportunities with local businesses, the Trinity team wanted to make sure the space represented Trinity's mission to foster bold, dynamic thinkers.
Leaders from the Trinity team found the adaptable aesthetic of our Doni seating particularly helpful for visually communicating the school's brand. They employed Doni café stools and stack chairs in the school's signature colors.
"The character and energy of the space needed to match the Trinity brand. It was important to bring out an energetic, whimsical side," shared Monika Avery, a designer for the Innovation Center. "We loved that Doni was available in bright colors and brought the color pop to the frames."


Furnishing Knowledge
Understanding students' and educators' specific needs allows our furniture solutions to support the development of insightful and responsive learning spaces. And through our brand promise of trusted expertise, we seek to create lasting and meaningful impressions that make KI the brand our customers trust.
For more inspiration on the KI experience and how our education customers use various furniture solutions, check out our education case studies.
Pro tip: You can even search by product name!
Subscribe
Stay up to date with the latest trends and more.