Enhancing Medical Education: The Power of Simulation Spaces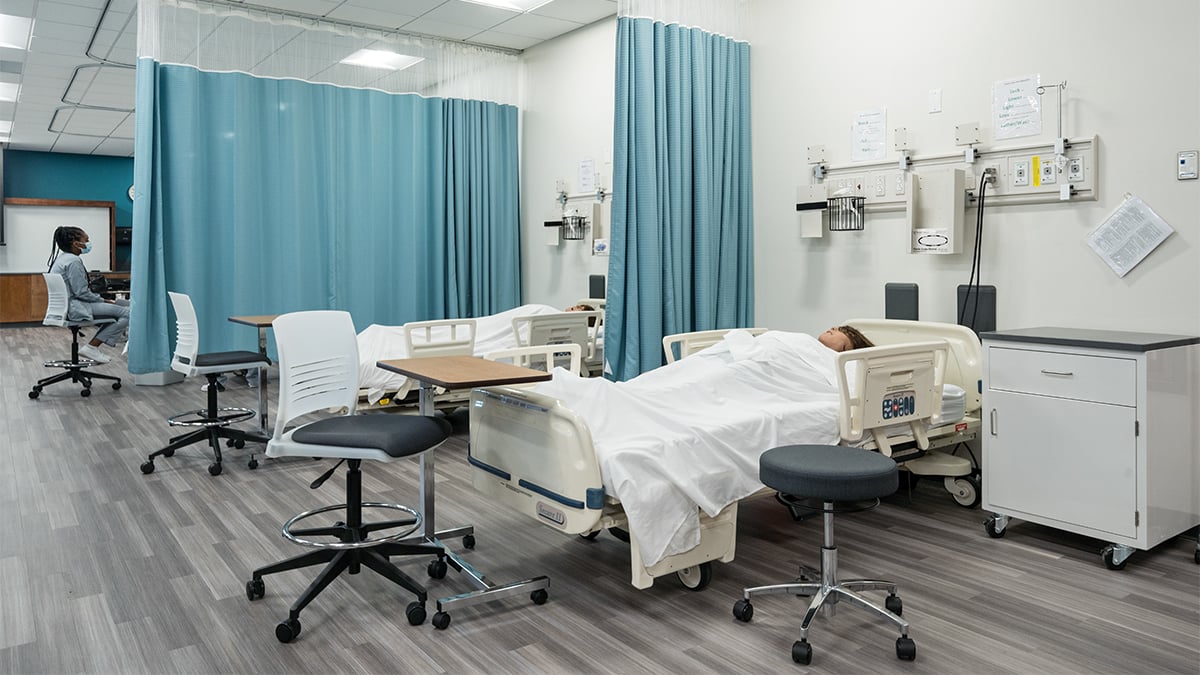 Today's students are tomorrow's healthcare workers. Discover how practical, technology-enabled simulation spaces are preparing a new generation of doctors and nurses for the workforce.
---
The landscape of healthcare is evolving rapidly, presenting new challenges for aspiring medical professionals.
Advanced technologies have revolutionized the way healthcare is delivered, requiring a dynamic approach to education. Fortunately, leading medical schools are rising to the occasion – by bringing medicine's toughest tasks into the classroom and empowering students to practice in an immersive simulated environment.
In the following insights, we share how technology-enabled simulation spaces equip these students to enter the workforce confident and ready for whatever comes their way.
Empowering the Future Generation
Simulation spaces at leading medical universities are designed to mimic a hospital or other clinical setting while offering additional environments for instruction and observation.
Consider a class simulating labor and delivery. There's a simulation theater staged like a hospital room in a maternity ward. But there's also a control room – somewhere the instructor can observe the simulation without actually being present. This could be through a one-way mirror or in a remote space, with cameras and microphones relaying what's happening in real-time.
Once the simulation is over, the students and instructors convene in a third space that's more like a conference room than a traditional classroom. Here, students can gather around a central table to discuss what went well and where to improve – and perhaps study film of their simulated efforts.
Adaptive Learning Environments
Designing simulation spaces requires flexibility. These areas must be easily reconfigurable to accommodate a diverse range of scenarios, from labor and delivery simulations to surgical procedures. The "maternity ward" may need to become an operating room for next month's lessons. Mobile furniture can enable easy reconfiguration of the space for the next learning module – whether that's a lecture or a more collaborative lesson.
No task is too small to simulate! For example, we observed a medical school with a simulation space where students practice putting on and taking off personal protective equipment so they can learn how to quickly and safely ready themselves for their work.

Harnessing Technological Advancements
Simulations can be "hands-on" in ways that don't involve emulating procedures. Holding a physical 3D-printed replica of an MRI, for instance, allows students to form a deeper understanding of what they're seeing on the screen – and, more importantly, what it means for a patient. Interactive VR modules allow students to run, replicate, and retry techniques in everything from physical therapy to natural disaster response.
While it's important for students to simulate real-world situations with real-world time constraints, technologies like 3D printing and virtual reality allow for students to engage with simulated environments at their own pace to form a deeper understanding of the material.
Learning from Simulations
The simulation itself may command the bulk of students' and instructors' attention. But the after-action report is just as important. The debriefing sessions that follow simulations may require mobile chairs, movable whiteboards, and tables rather than desks.
Lexy Lipsh, third-year nursing student at the University of Minnesota, shared with us just how important collaborative classrooms are to complement her class's simulations.
"Simulation areas have the technology that allows us to learn and review our work in real-time," Lipsh said. "These spaces are close to our classroom environments so we can toggle back and forth quickly to review every scenario we practice together as a group."
Next to a larger simulation space with a dozen hospital beds is a separate classroom with smaller tables and chairs where Lipsh and her classmates can debrief, exchange ideas, and receive feedback as a small group.
Making Today's Simulations Tomorrow's Reality
As medical education continues to evolve, simulation spaces emerge as a cornerstone in preparing future healthcare professionals.
These environments bridge the gap between theory and practice, ensuring that students step into their roles with confidence and proficiency. By harnessing advanced technologies and designing adaptable learning spaces, colleges and universities are shaping a new era of advanced medical education.
The invaluable experience gained within these simulated environments lays the foundation for a seamless transition into the demanding world of healthcare, ultimately enhancing the quality of patient care across the board.
What trends have you observed in advanced medical education? I'd love to hear your thoughts. Send me a line at jonathan.webb@ki.com.
---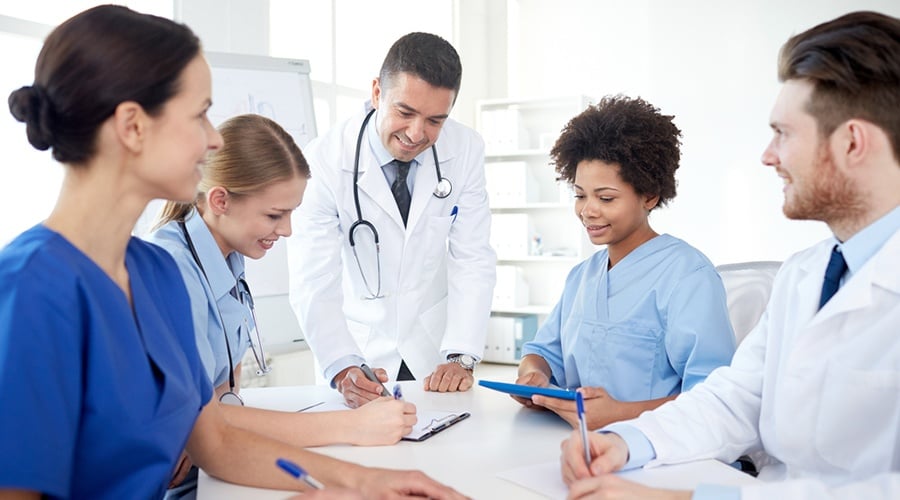 Blog
February 28, 2017
Establishing Commonalities & Collaboration in Healthcare
Four generations are working in healthcare. Find out how their work styles are impacting culture and the patient experience.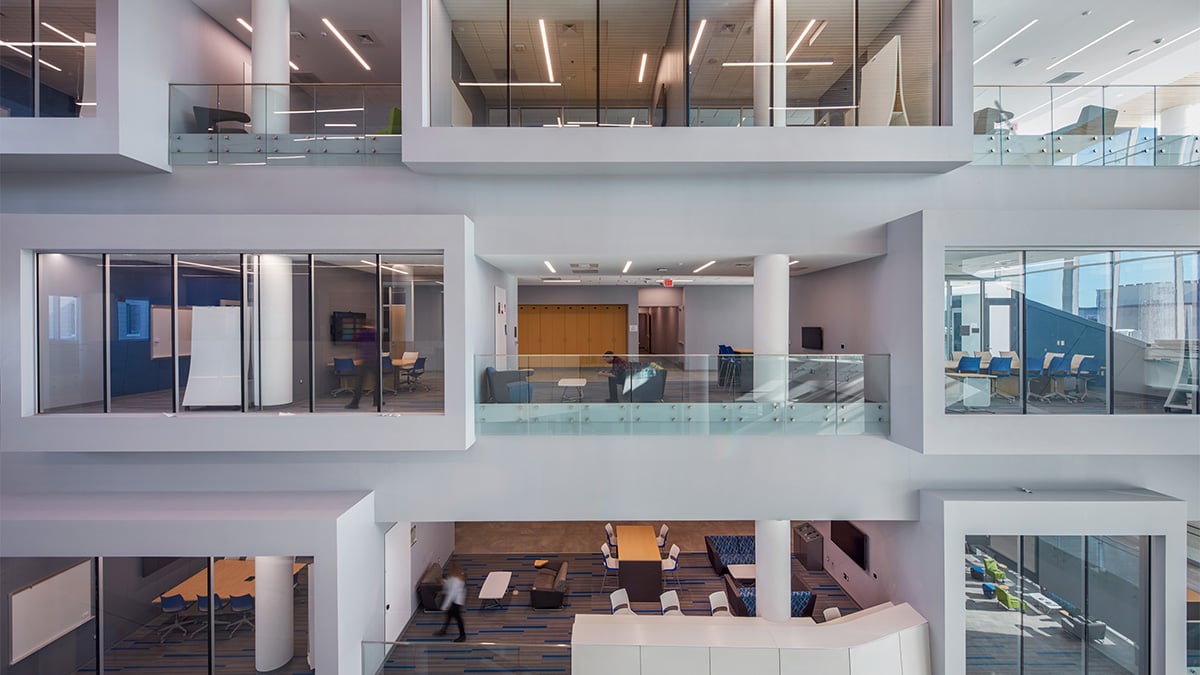 Blog
February 21, 2023
How to Create One-of-a-Kind College Spaces Through Infinity From KI
Explore one-of-a-kind college spaces made possible through Infinity From KI and discover how you too can satisfy unique design needs in your higher education spaces.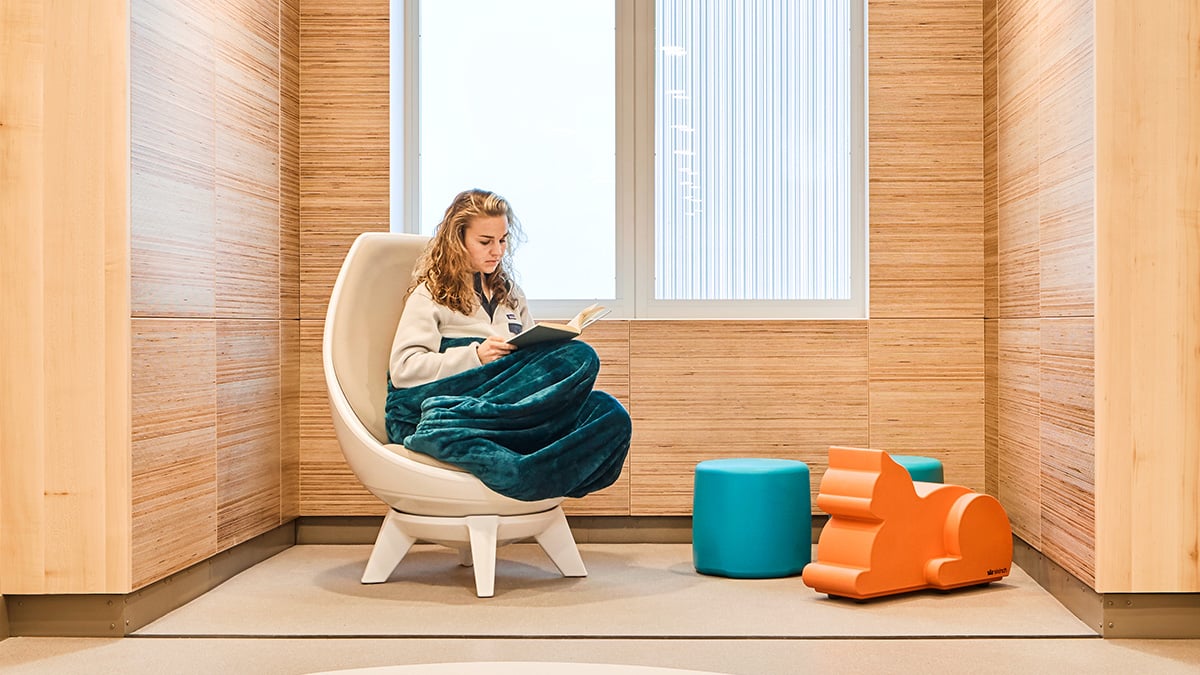 Blog
May 17, 2021
How Healthcare Design Impacts Our Mental Health
Explore ways to design spaces that meet the mental and emotional health needs of patients, loved ones and providers.
Subscribe
Stay up to date with the latest trends and more.