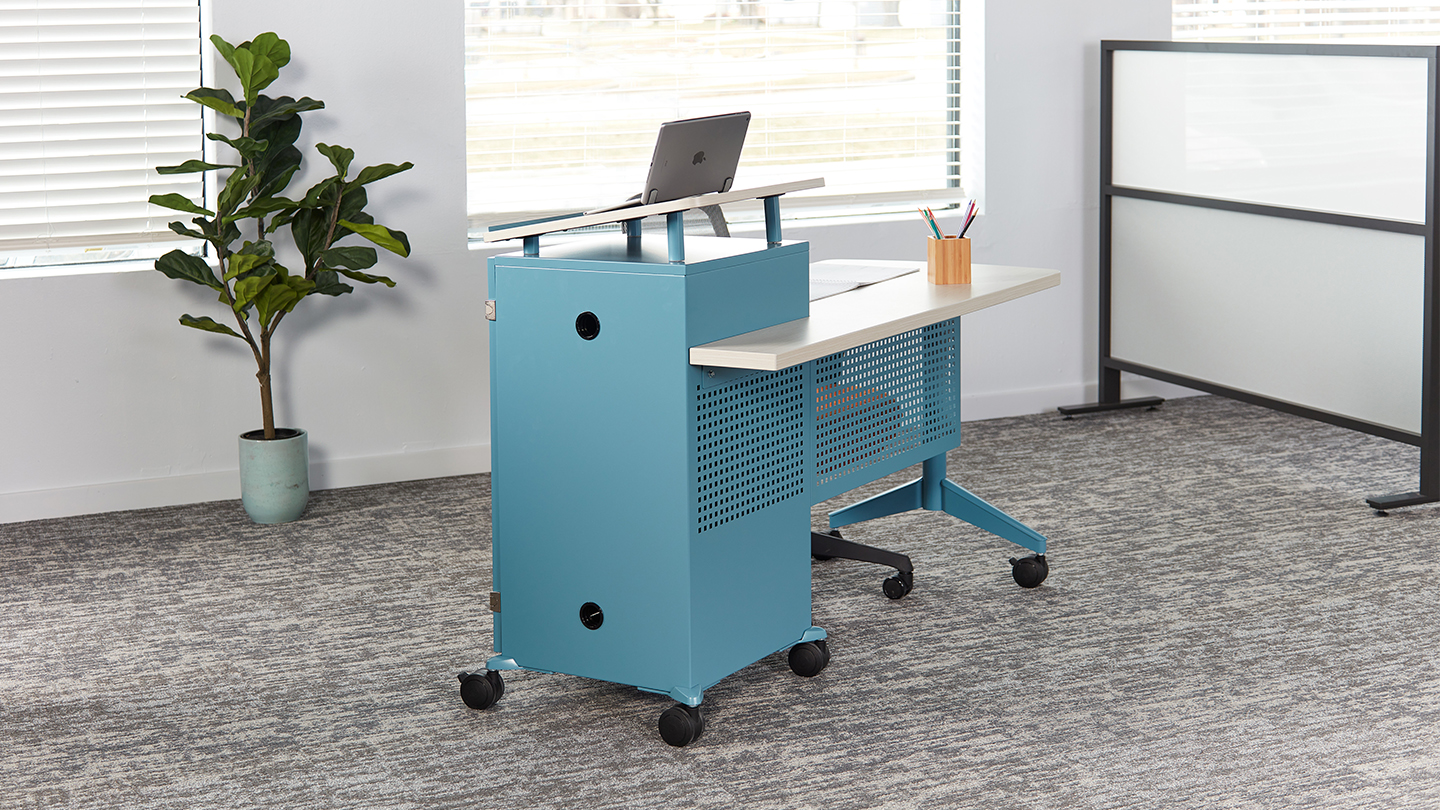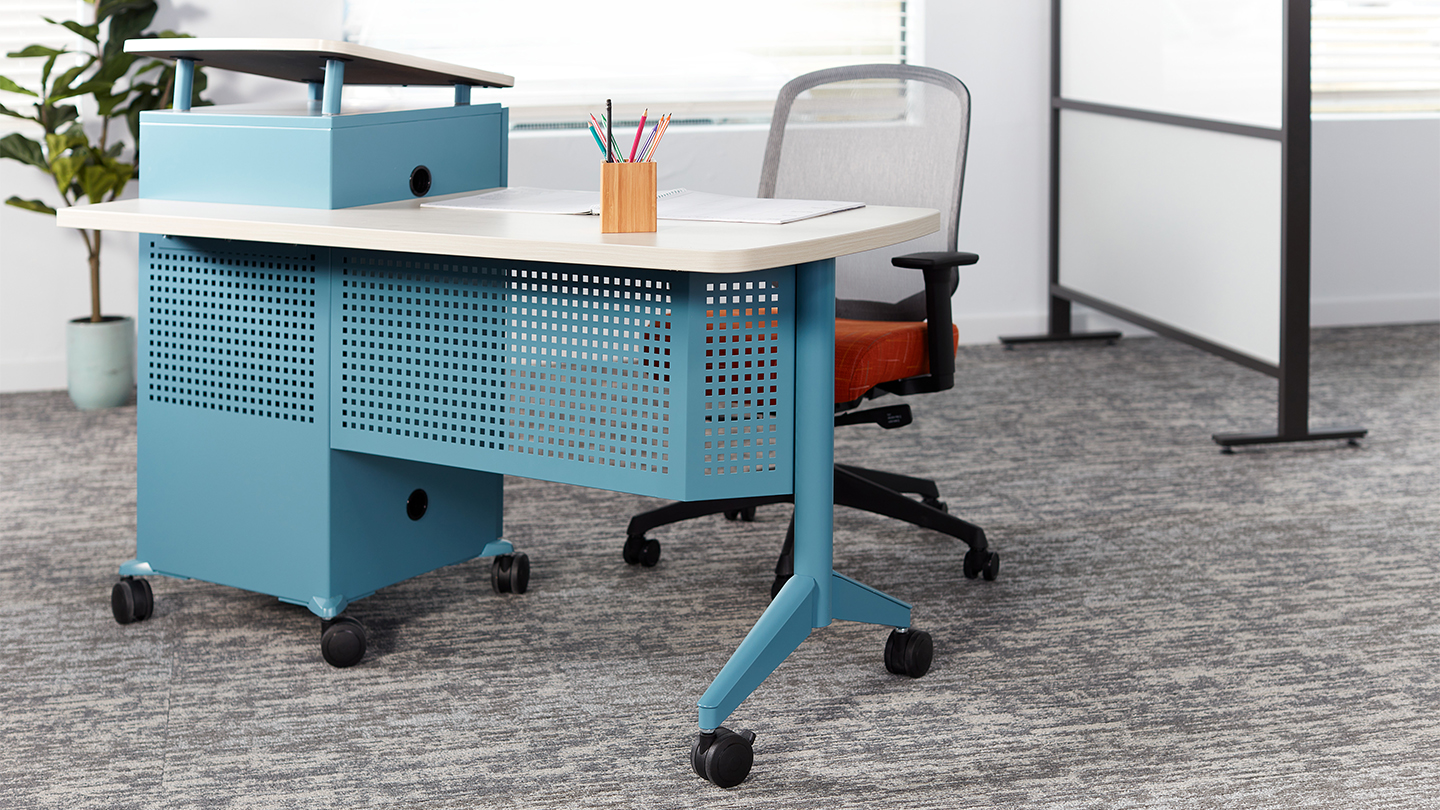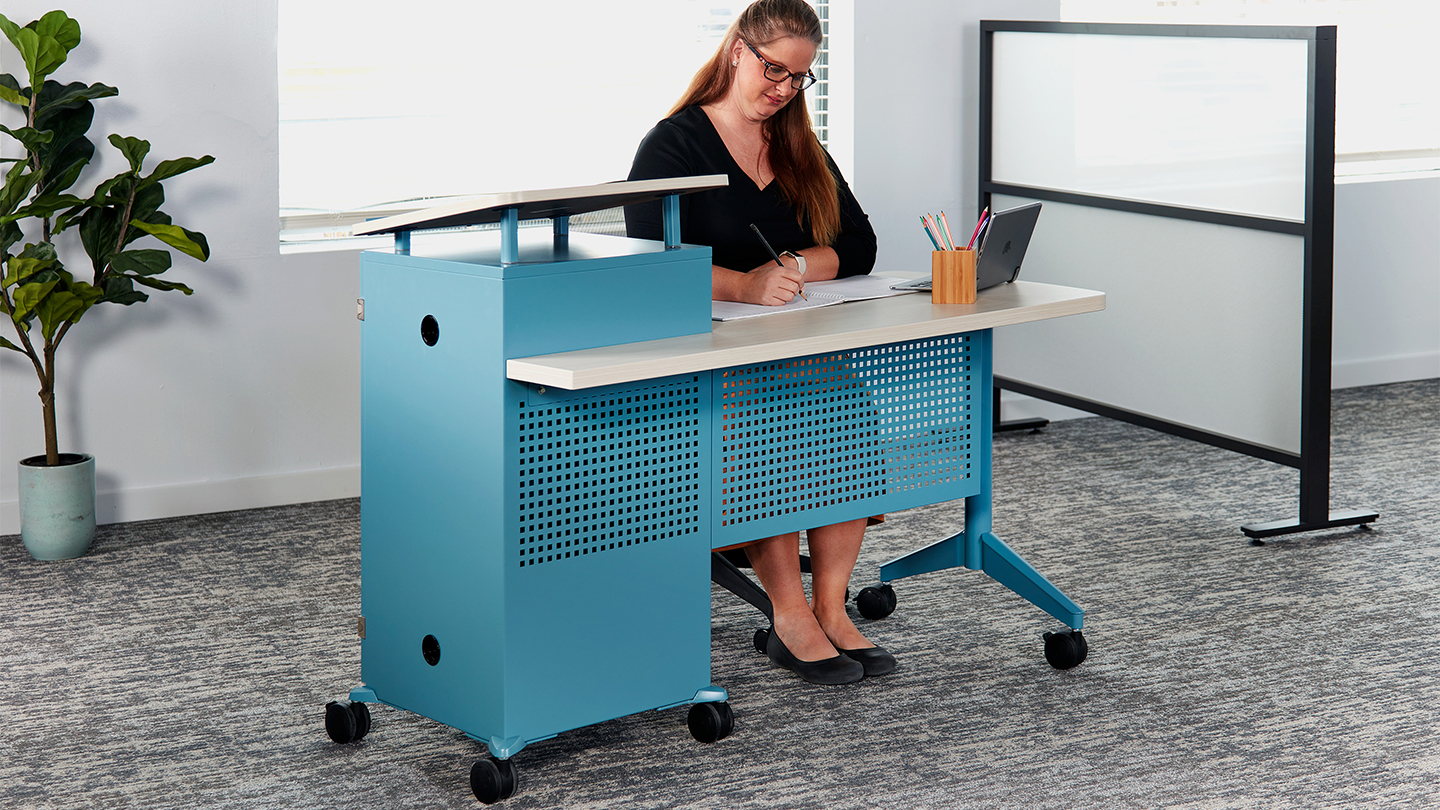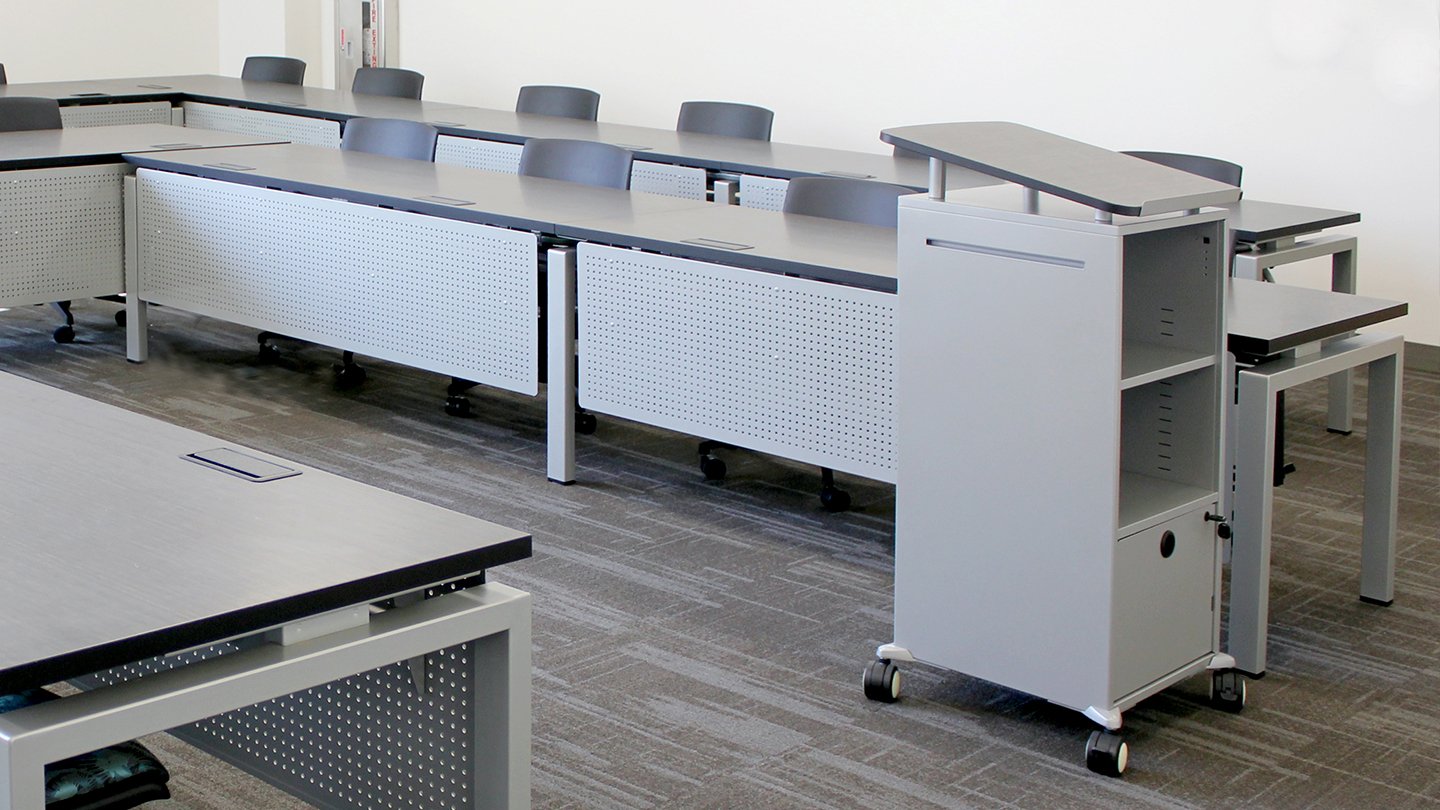 Versatile in Dynamic Educational Settings
Instruct desks, constructed with superior strength and adaptability, are designed to cater to the dynamic educational settings of today. These versatile workspaces accommodate various activities such as classroom lectures, individual tutoring, multimedia presentations, and focused work sessions. Built for durability, Instruct desks combine aesthetic appeal with advanced technological support.
Features
Optional 3" smooth-rolling locking casters offer exceptional mobility.
Ample storage keeps learning materials and technology within reach.
Worksurfaces and landing pads support both digital and traditional learning materials and devices.
Grommets on top and bottom of unit provide convenient wire management for powered devices.
AV Rack Compatible Instructor's Desk and Storage Tower features a wider cabinet and lockable rear doors for ventilation and access to equipment and wiring.
Construction
Worksurfaces and landing pads feature high-pressure laminate and a 74P bonded edge band for moisture- and tamper-resistance.
Storage shells are constructed of 18 and 20 gauge steel, with 16 gauge reinforcements, that are all spot and mig welded together.
All Terrain Mobile Instructor's Desk features a bowed radius landing pad and two adjustable shelves with worksurface supported by Pirouette table legs on casters or glides. Available in three lengths: 54", 60" or 66".
WorkZone Instructor's desk features a square shoe unit with a desktop supporting pedestal (BBF configuration) to support the extended side of the square shoe. Opposite side features cantilevered frame.
Perforated steel partial modesty panel attaches to the leg and storage tower.
AV Compatible Mobile Instructor's Desk and Storage Tower feature a wider cabinet with one fixed shelf with 6" of clearance above and a lockable perforated rear access panel. The back of the shelf is shortened to allow for wire passage. Landing pad can be flat or sloped. AV Compatible Desk is available in three lengths: 60", 66" or 72".
List Price Starts At
$1,365 – $3,598
Request a Quote
To request a quote for this product, submit the form below and a KI representative will contact you shortly.