Explore

True Desking System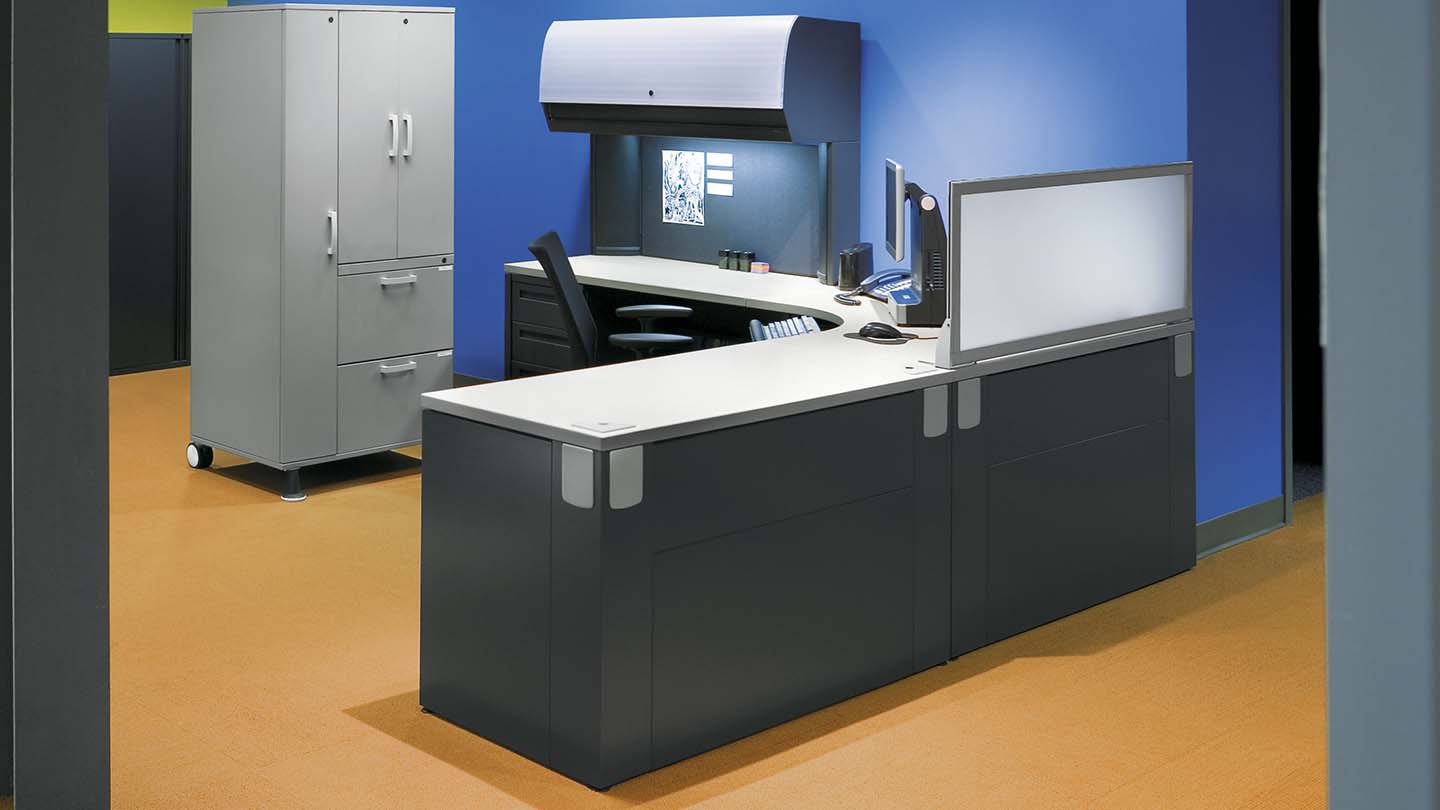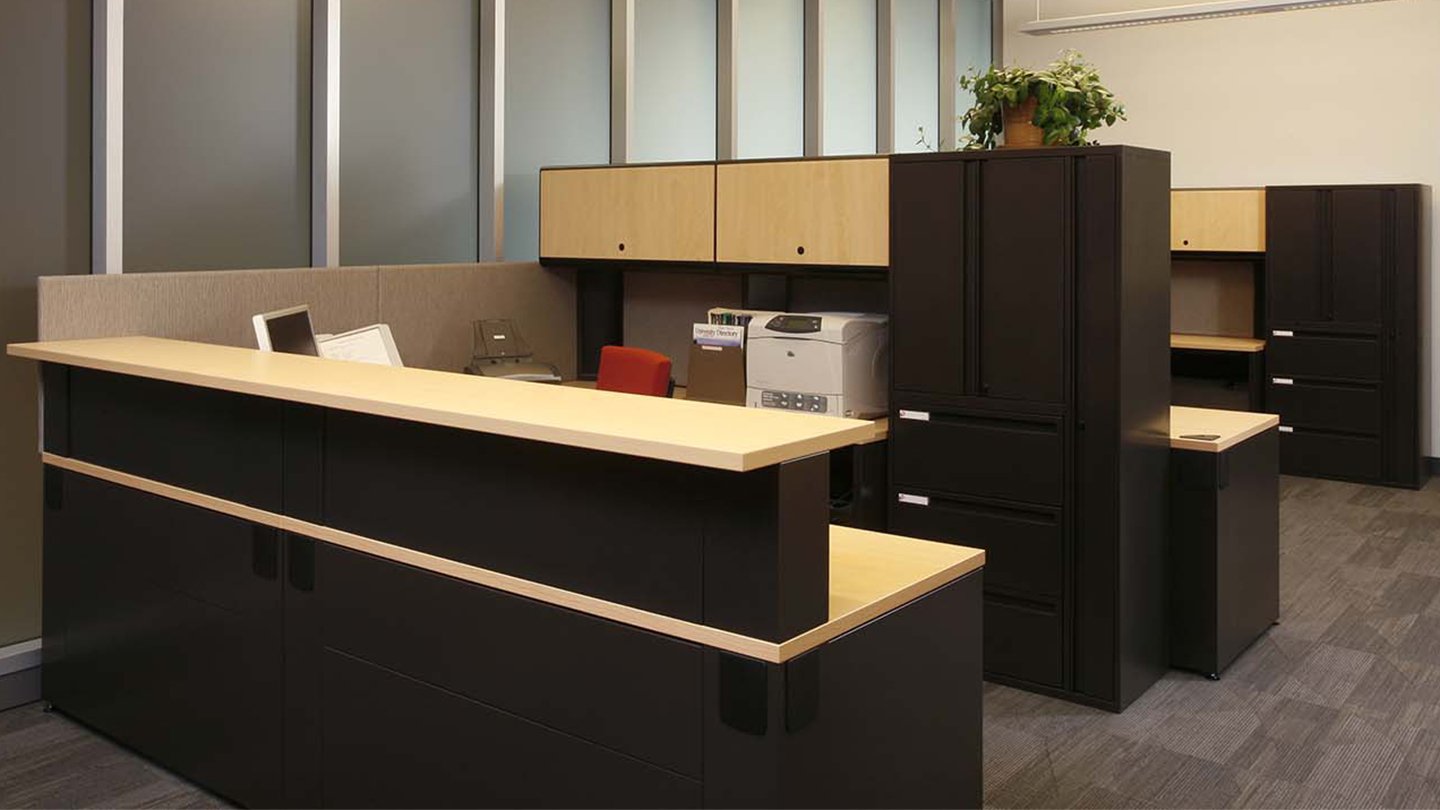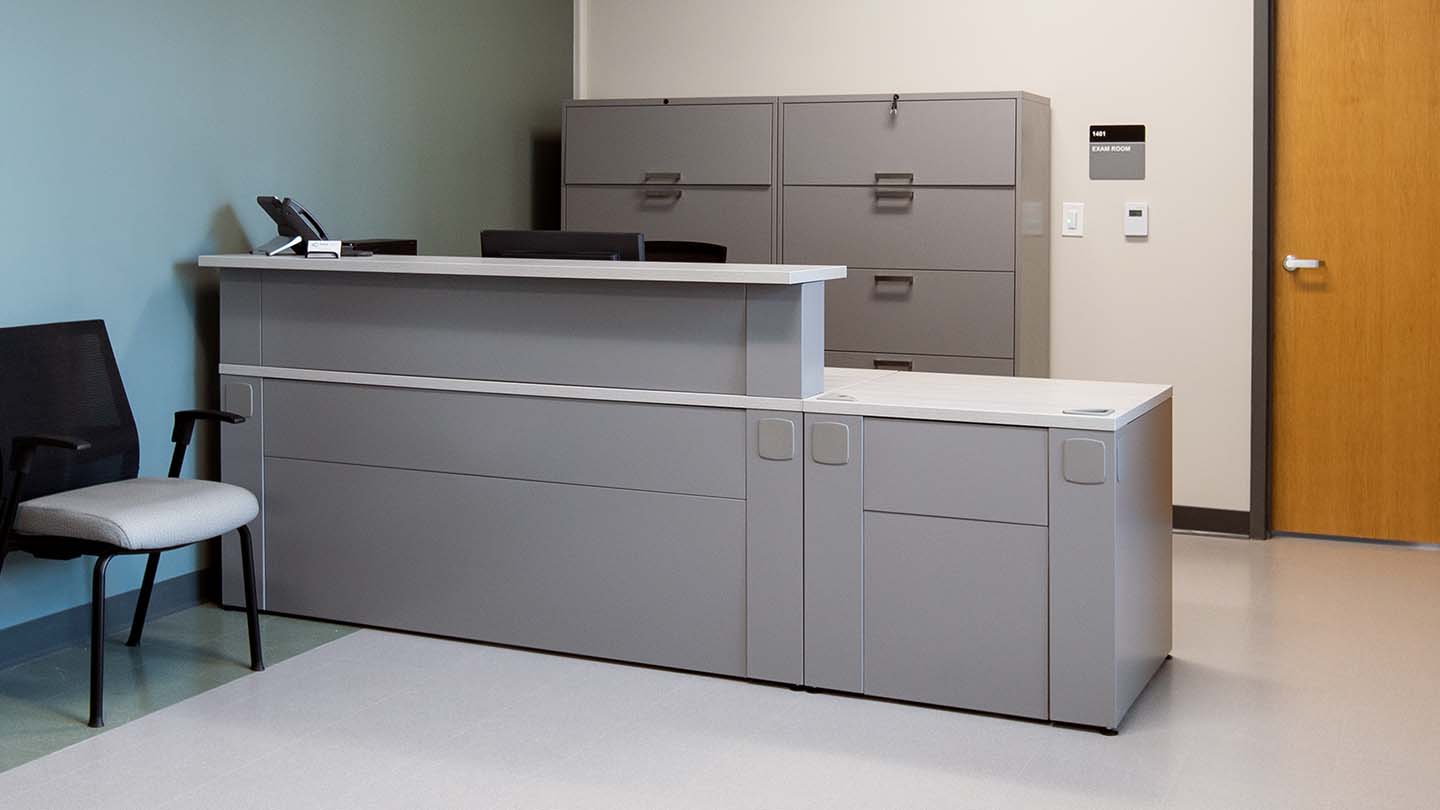 Adaptive Workspace Elegance
Blending modern and timeless aesthetics, the True desking system brings innovation to various settings. Whether executive offices or communal workspaces, these desks are easily installable and adaptable, catering precisely to your company's evolving requirements.
Features
Seamlessly fuses contemporary and classic styles
Turn a private cubicle into a team concepting area in a matter of moments
Easily install and reconfigure these desks to meet growing needs
Offered in a multitude of different shapes, screens, colors, laminates and edges
Available with upholstered or translucent privacy screens and partial or full modesty panels
Transition end panels remove obstacles that impede movement between workspaces
Non-handed parts allow for easy reconfiguration
Houses a powerful 10-wire electrical distribution system
Leg support channels further manage cabling and allow it to enter the desk from base or ceiling infeeds
Stanchions provide power and data access to connections at desk height, while keeping cords hidden
Easily run data and manage wires from desk to desk with a built-in trough before the top is installed
Construction
Types of worksurfaces include: rectangular, rectangular transition, bow front, corner, square shoe, p-shaped, piano-shaped, d-shaped, round add-on, half round add-on, quarter round add-on and transaction worksurfaces
Rectangular worksurfaces up to 60" wide include two triangular worksurface grommets and covers located in the back corners of each worksurface
Rectangular transition worksurfaces have the same basic sonstruction as the rectangular worksurface, but with two curving arcs along the front edge that transition from a depth of 30" on one and and 24" on the opposite end
Backpack wire trough components allow for lay-in wiring along the back of the workstation
Power is supplied through a UL-listed 10-wire system available in two configurations that are not interchangable; the system has a rated capacity of 120 VAC at 20 amps
Pedestal storage for True Desking is provided by KI's 700 Series pedestals, and overhead storage consists of the Universal Overhead storage and Balance Overhead storage
Available with fully adjustable keyboard tray with mouse tray, CPU sling, CPU Holder, overstorage support and task lights
List Price Starts At
$32 – $4,464
Lead Time
5* Weeks
*For True desking systems with a wood edge, lead time is 6 weeks. For True desking systems with a veneer finish, lead time is 8 weeks.
Request a Quote
To request a quote for this product, submit the form below and a KI representative will contact you shortly.