Three Reasons Why Flexibility Matters in K-12 Learning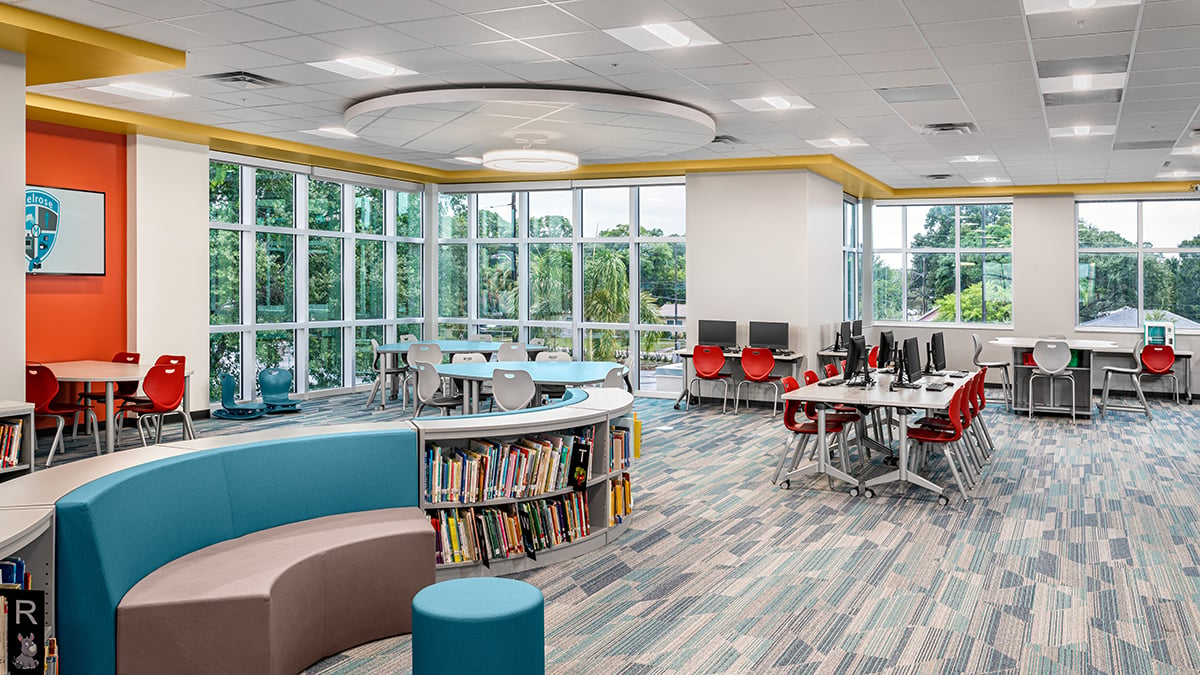 As we look ahead to the fall and beyond, school leaders are reimagining their learning environments to best meet the needs of both the present and future. After a year that was anything but predictable, that means putting flexibility at the center of their plans.
Why is flexibility so important? These three fundamental goals underline the outcomes of flexible learning environments.
1. Flexibility enables social-emotional learning.
A central component of learning comes from interacting with others – adopting a new turn of phrase, helping a peer solve a problem or being challenged to think in a new way.
We may not even realize that we're learning from these social interactions. But they help us develop communication skills, manage our emotions, make good decisions and foster a positive sense of self. Research shows that this process, called social-emotional learning, improves academic outcomes and quality of life, even up to 18 years afterward.
Social learning requires spaces that are flexible enough to facilitate human interaction. In K-12 classrooms, this means designing spaces that allow for mobility and collaboration.
For instance, Ricochet stools give younger students the freedom to wobble and fidget when learning in group settings. At Portage High School in Indiana, students can easily roll Ruckus chairs together for brainstorming sessions and swing them around to take notes using the backrest. In makerspaces, science labs and studios, Ruckus worktables enable students to work together on experiments, art projects and everything in between.
2. Flexibility supports different learning styles.
Interaction with classmates is important and there's a time and place for individual learning and rest, too.
When students are given the freedom to take a break—whether to focus on a passion project, have playtime or just relax—they craft their own learning experiences. Educators can capitalize on this by creating flexible classrooms that enable students to easily switch between spaces for focus, interaction, regeneration and ideation.
Such spaces include the Career Education Center at Wichita Falls Independent School District in Texas, where flexible design supports students' diverse studies, from engineering and cosmetology to welding and floral design. The space is complete with comfortable furniture solutions like Sway lounge seating, where students can rock back and forth as they recharge, as well as study-ready Learn2 seating with attached worktables for focused work.
Also in Texas, Overton Ray Elementary School offers a fluid learning space. Students can use MyPlace lounge furniture to decide how they wish to sit, lounge or cocoon as they learn together or take a break. Students respond to these flexible furniture designs that support unique learning styles.


3. Flexibility helps us prepare for an unpredictable future.
COVID-19 proved that we never know what challenges we'll be facing next school year. To some extent, we need to embrace that unpredictability.
Flexible learning spaces can help educators adapt to whatever life throws their way and potentially minimize disruptions for students and teachers.
Adaptive learning spaces can support changing layouts and class sizes. Mobile and durable staples like Intellect Wave chairs can be paired with tables that come in a variety of shapes for easy reconfiguration, like Ruckus post-leg desks and Pirouette tables.
Ready to flex your classroom?
Sometimes change is a result of our naturally evolving educational system. In other cases, it's spurred by unprecedented events like the ones we experienced this past year.
No matter what comes next, flexible learning spaces will help administrators, teachers and students in K-12 schools prioritize organic learning – the true purpose of education.
Subscribe
Stay up to date with the latest trends and more.