The Purchaser's Journey: Benefits of Choosing KI for Your School
May 25, 2023
K-12 Education
Higher Education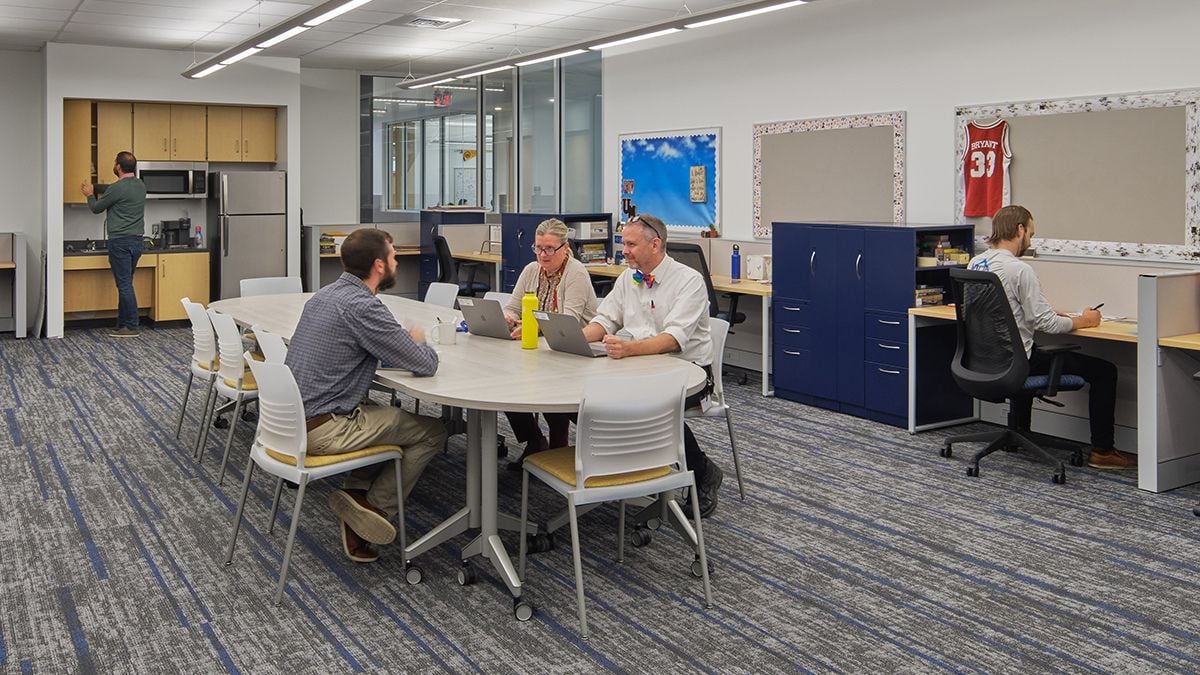 We're committed to helping schools create engaging and long-lasting environments for their students. Discover how we deliver added value and unmatched service when you work with KI.
---

At KI, we know designing and furnishing schools is an enormous undertaking. Whether in K-12 or higher education, school administrators are responsible for equipping a variety of spaces for hundreds if not thousands of students, all while keeping budgetary considerations top of mind.
That's why we're committed to making the process as easy and economical as possible. Below, we share what you can expect at every step of the process when purchasing education furniture from KI.

Before the Purchase: We Prioritize Understanding & Providing What You Need
Before I started working at KI, I was a customer myself. I served as the director of operations for a leading charter school network in New York City. As a purchaser there, I often felt like manufacturers passed us off to dealers, and dealers would push their sales priorities onto us.
KI was different. Whereas other vendors would try to tell us what we wanted, KI's team would ask, "How are you? How can we help? What do you need?" Most importantly, they would listen and provide solutions for those exact needs. KI's expertise was evident from the get-go.
Plus, KI gave us the tools we needed to make the right decisions for our students, teachers, and stakeholders. While many manufacturers set up sample classrooms or let students try out different furniture before a customer decides what to buy, KI will do that in addition to conducting a survey to document what students and teachers like and why.
Thanks to those metrics from KI, purchasers are prepared if anyone questions why they selected certain products.
We often hear from customers that this genuine, personalized service sets us apart and keeps them coming back. Here are a few recent testimonials:
"KI was fantastic to work with. They did not presume to know better than me and really listened to my needs. They understood the realities of a public space like ours and suggested practical solutions." -- Sherry Knight, director of Mary Lib Saleh Euless Public Library


"Along this process, we really appreciated the guidance provided by KI. We learned early on that the possibilities were almost endless. Their guidance and expertise in finding solutions that worked perfectly for us was invaluable." -- Molly Mares, principal of Notre Dame of De Pere school


"KI's resources and the team they brought to this project were incredible. This project wouldn't have happened if it wasn't for KI." -- Kevin O'Rourke, vice president of St. Francis College

Making the Purchase: We Offer Many Ways to Buy From KI
We know the purchasing journey is different at every organization, from unified and independent school districts to private and charter schools. No matter what process you're working with, KI is available to help you and accommodate your preferred purchasing method. Here are a few of the ways you can buy from KI:
Direct to customer: We provide a host of services, from space planning and furniture reconfiguration to product staging and a dedicated transportation fleet. Find your local sales rep here.


Dealer partner: When I was a purchaser, my charter school worked with three separate dealers for elementary, middle, and high schools. We gave them our specifications for certain KI products, so we could have consistency even though we had different dealer partners.


Purchasing cooperatives: National, state, and local contracts and purchasing cooperatives can help your money go further and reduce your administrative burden. Take a look at our purchasing co-ops in your area here.
No matter how you buy from KI, we provide you with access to a group of dedicated experts with real-world experience in educational settings. Our education leadership team has more than 40 years of combined experience at schools, colleges, and universities, including roles as teachers, principals, college deans, admissions counselors, and operations directors.

During the Purchase: We're Agile & Available
Many schools order furniture from various dealers, as I mentioned above. KI works with all of them as a courtesy to ensure the project is successful from start to finish.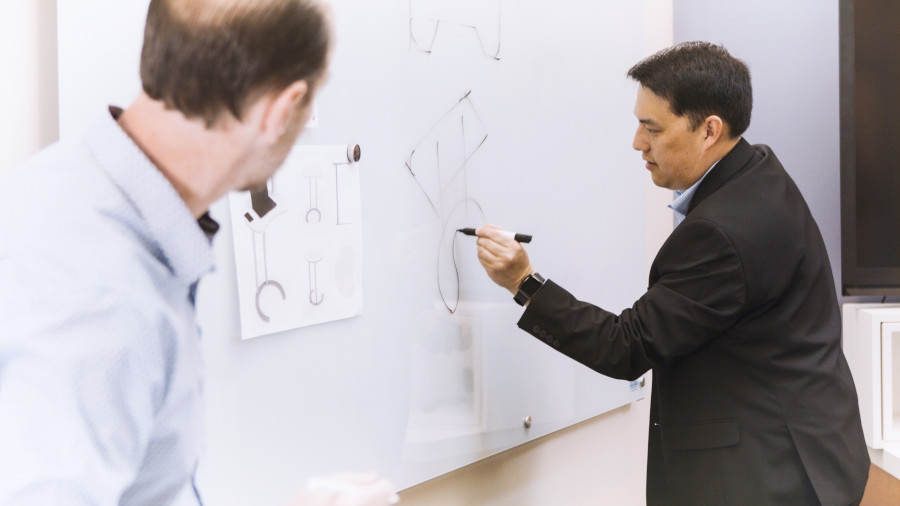 That really set KI apart when I was a purchaser. Our representatives from KI were incredibly agile. Even though they knew we ultimately weren't buying from KI directly, they worked with all of our dealers and helped us find exactly what we needed. For instance, our school's enrollment numbers changed constantly. KI was always responsive and helped us ensure our most critical, time-sensitive shipments were made to a specific school while backburner orders were shipped to a warehouse as a contingency plan.
Even though we were working with dealers, having a direct KI representative on our side felt like having insurance. Our KI representative acted as a point of contact for escalation if there was an issue with any of our dealers or vendors working with KI products. It was a huge help to have a direct connection to KI, whenever we needed it.
Another differentiator we hear from customers is our ability to customize or modify any product during the buying process. We recently worked with Pinellas County Schools in Florida on an elementary school media center. The school's team wanted to provide multiple learning areas for the students, with the ability to easily reconfigure furniture. They also really liked the aesthetic of tables with wavy or curvy edges and asked us if we could deliver something similar. As always, we were up for the challenge.
We modified Ruckus activity tables to create wavy and wisp shapes on the standard rectangle and half-round surfaces. The resulting look was creative and playful, while also making the tables easier to arrange in different shapes. The teachers told us they love rearranging them to make various configurations from a simple round table to a racetrack-style conference table.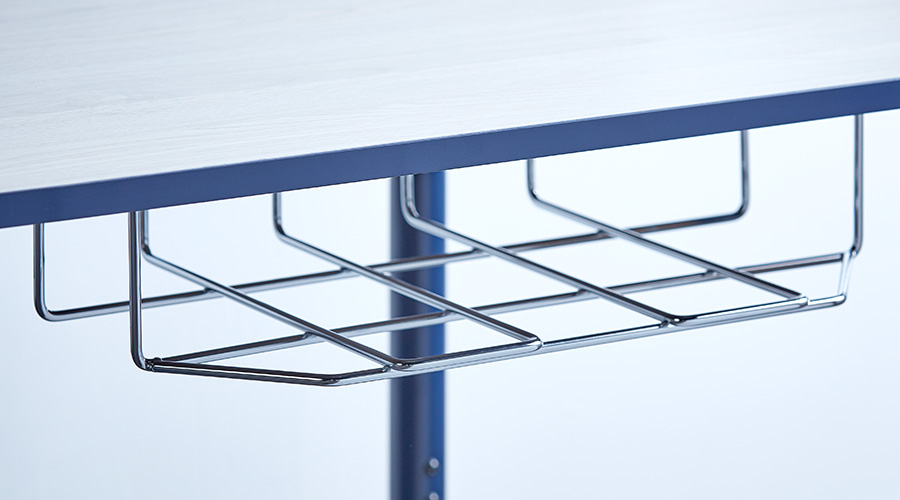 I also experienced KI's furniture customization services or "Infinity From KI" firsthand at my charter school organization. We received overwhelming feedback from our teachers that we needed a new at-desk book storage product. Students were stashing, and subsequently forgetting, about snacks in their book bins. KI designed a wire book basket just for us. They let kids of different sizes and ages test the newly customized bin and incorporated our feedback into several iterations until we found the perfect solution.


After the Purchase: We Stand Behind Our Warranty & Stay Connected
There are few places where industry-leading quality and durability matter more than in schools. It's no secret that kids and teens are harder on furniture than your typical office employees. Our customers know our products are some of the most well-made in the education market.
After buying from KI, your purchase will be protected by our 10-year, 15-year, and lifetime warranties. Those stood out to me when I was a purchaser since many school furniture companies offer warranties from only 90 days to seven years. With an entirely North America-based supply chain, KI also makes the parts to service those warranties.
And, KI stays in touch long after your installation. We want to hear how everything is working out for you and make things right if a product doesn't quite meet your expectations.


We Know Where You're Coming From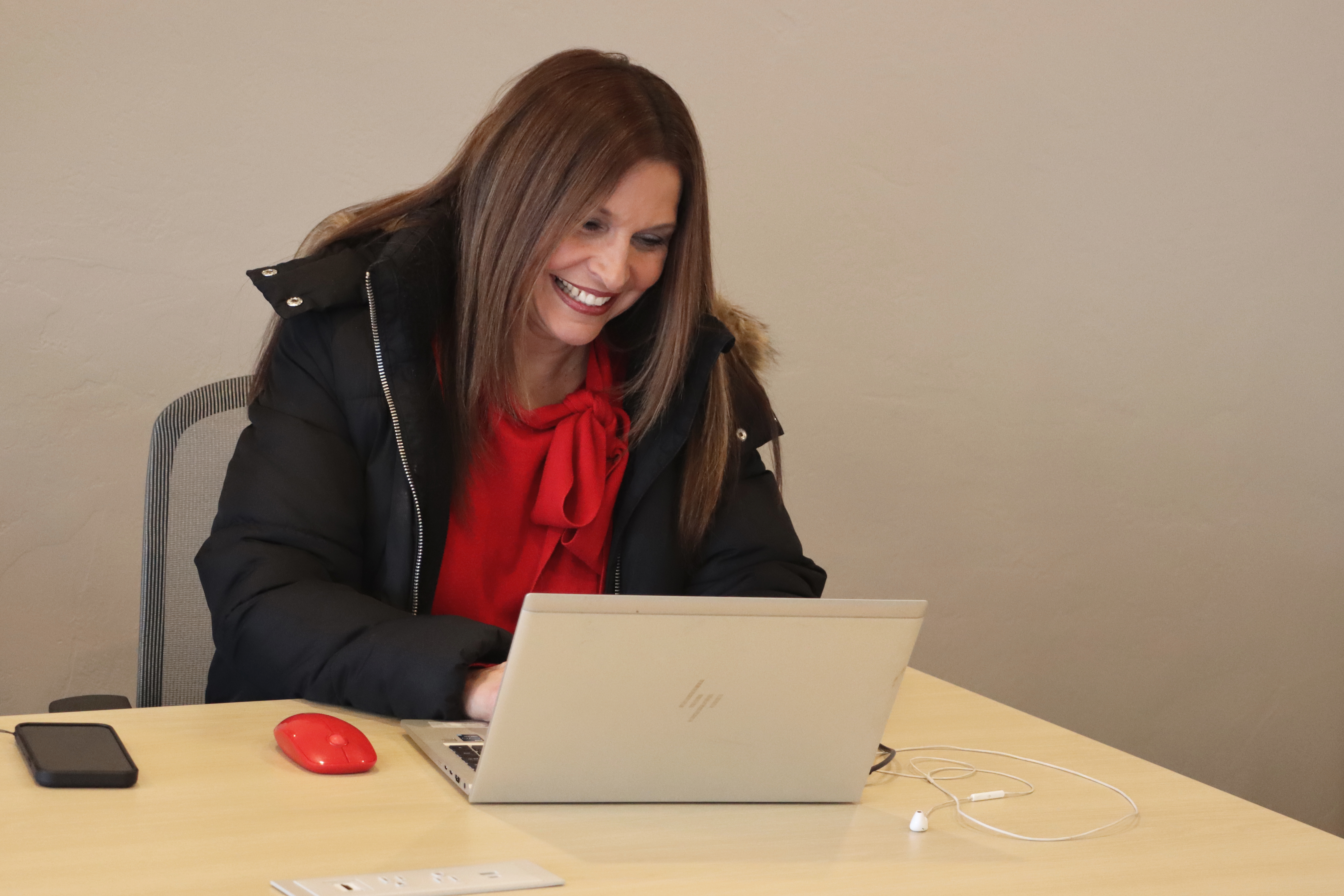 At KI, we're honored to be a true partner for our customers, no matter what you need or how you choose to buy from us.
To learn more about what we can offer your school, check out insights on K-12 education and higher education or learn more about how to buy from KI here.
Subscribe
Stay up to date with the latest trends and more.