The Secret Sauce to KI Quality: A Peek Inside Our Testing Lab
Our customers know us by our industry-leading furniture quality and durability. Discover how we deliver on this brand promise through dedicated in-house testing for strenuous stability and strength.
---

When you think of high-quality, long-lasting furniture, you think KI.
And we take that seriously. Industry-leading quality and durability are promises we stand by and build our brand around. It's not just something we say and strive for. Our customers know it and experience it with our enduring designs.
In fact, when we commissioned a research firm to survey school administrators, designers, and dealers on different brands, 90 percent of respondents said KI has the most well-made higher education furniture on the market.
No matter what category of furniture we're making, we deliver outstanding products in no small part due to our rigorous testing process. In the following insights, we're pleased to share how dedicated testing transforms our products behind the scenes.


We Test In-House to Ensure Quality
Unlike other manufacturers, we have a testing lab on-site at our headquarters in Green Bay, Wisconsin. We're able to test early and often and make adjustments promptly, which differentiates us from manufacturers that outsource testing. This allows us to ensure our products will stand the test of time. We also work with experienced vendors to conduct specialized testing on aspects like the flammability of materials and the safety and functionality of electrical parts.
Most of the tests we perform at our facility fall into one of three categories:
Stability: For example, when we're designing a table, we want to make sure it won't tip over if a person leans on the corner or rests their hands on the table's end. We simulate these actions by pressing down weighted bags at various surface points on products in our lab.


Durability: We test the weight a product will endure in everyday use and repeat these tests over and over to simulate the lifetime of the product. For instance, we use specialized machines to drop a weighted bag on the seat of a desk chair 100,000 times, the standard set by the Business and Institutional Furniture Manufacturers Association (BIFMA), to simulate 10 years of a product's use. Typically, this machine runs 24/7 for about a week to meet that testing benchmark.


Strength: We test the product's limits far beyond what it would endure in the real world. We often go to great lengths to verify these tests are especially severe, like dropping a 300-pound weight from a six-inch height onto the seat of the chair, time and again.

We Test Outside the Box
Sometimes, a product has specific requirements that go beyond what normal conventions for quality and durability testing can measure. But we don't let that stop us from creating the right testing protocols for that particular scenario.
Two testing stories stand out in particular:
Equipped with a stable base platform on casters, Learn2 chairs are designed to give students adaptive, flexible seating in school settings. But that purpose also begged the question: How would students use, or possibly abuse, them?

We decided to test how the chairs would hold up by running them from a distance, at full speed, into a wall. The chair held up exceptionally well, only showing a few nicks and scratches here and there without any structural damage.

Toggle Height-Adjustable Tables

An electric height-adjustable table, Toggle is popular among customers furnishing workspaces. One of our customers wanted to know if they could tell employees to hide under the tables in the event of an earthquake.

While we couldn't make that promise across the board, we knew we could test for a specific scenario: whether the tables could withstand the weight of heavy objects falling from the ceiling's height. After asking the client how heavy the objects would be and what height they would be falling from, we ran tests to replicate it. We filmed the tests in high-speed and slow-motion to analyze the impact.

Ultimately, the tables withstood the tests, with one caveat. Since the tables were height-adjustable, they would occasionally drop down to the lowest height setting. Nonetheless, the customer was thrilled with these results which proved the incredible strength of the table.
For a deeper look at how our rigorous testing standards inform the design of our furniture solutions, check out the story behind our Imaginasium collection.

We Design Products That Last a Lifetime
Our testing methods are intentionally meticulous and thorough. They're meant to expose flaws in our prototypes, so we can deliver the perfect product to our customers.
Even after we launch a new product, we don't stop testing. Our system automatically selects orders randomly for additional testing and keeps track of how often and recently products have been tested.
Learn more about how our durable, long-lasting products can best serve your design vision by using our product comparison tool, which allows you to compare up to four similar products at a time for key features such as industry-leading warranties, product certifications, material options, and more!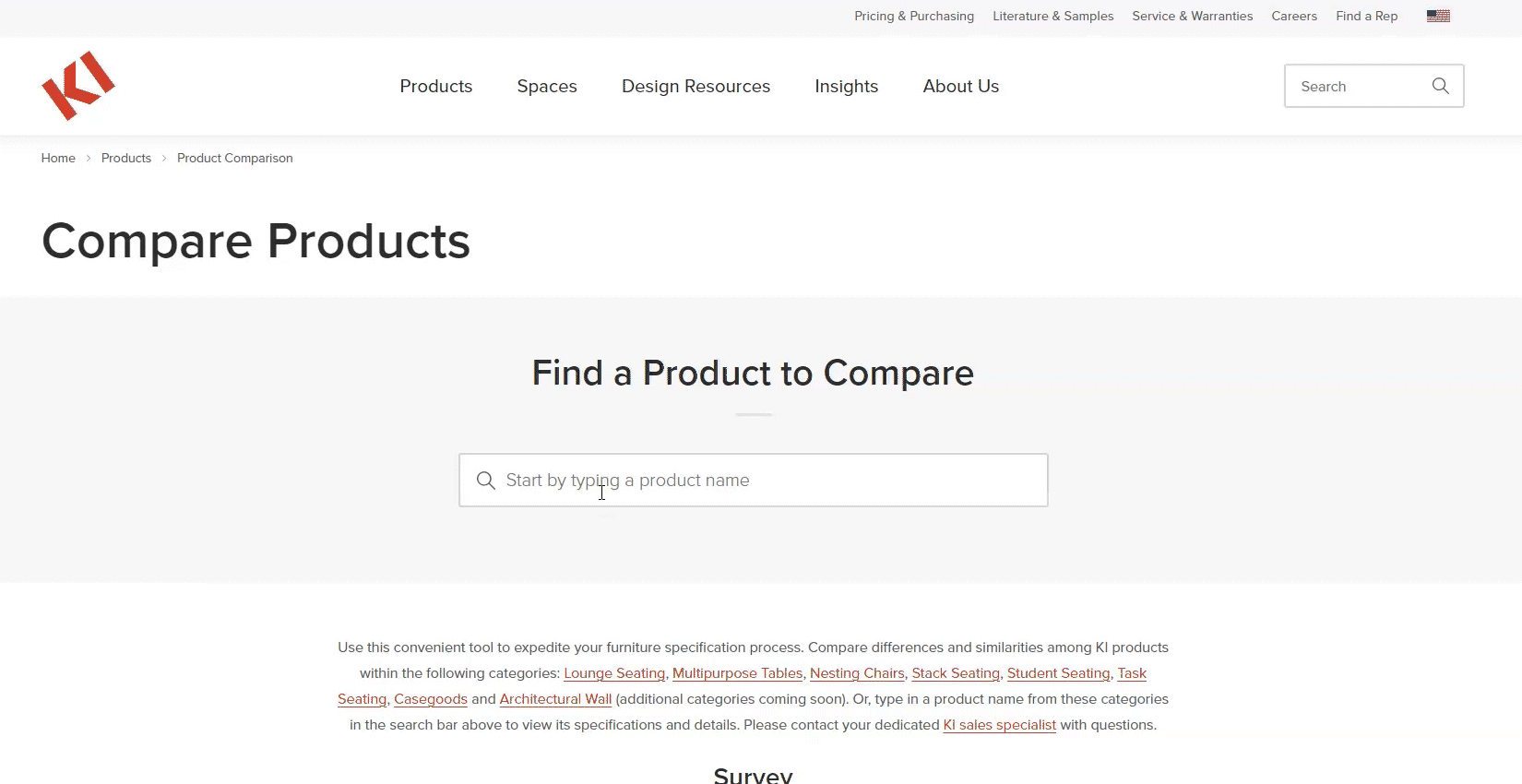 Subscribe
Stay up to date with the latest trends and more.