Design Inspiration from the Youngest Learners: The Story of Imaginasium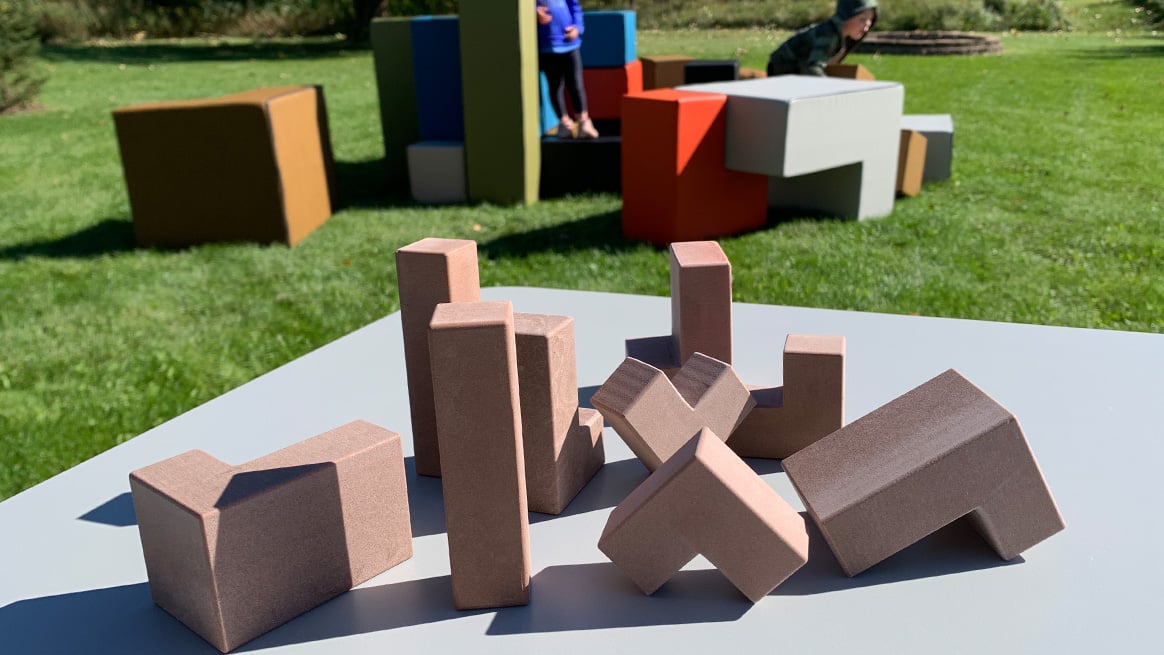 Imaginasium lightweight foam shapes allow the littlest learners to build and create spaces meant for them. Discover how this innovative design solution began with research to understand how young students think, behave and interact with their learning environment.


Young learners move all around. They explore, climb, nestle, build, create and imagine as they learn.
At KI, we recently launched our Imaginasium collection, a soft seating line of lightweight, modular shapes that can be used to configure adaptive environments for pre-K through second-grade learners.
This new collection began with observational research to better understand how these young students think, behave, learn and interact with their environment in the process.
In the following insights, we're thrilled to take you behind the scenes of our furniture design process for Imaginasium. Let's dive in.


Learning Through Experiment, Experience, Play
The Advanced Research Team (ART) at KI actively employs ethnographic research to gain a deeper understanding of a group within a particular culture. The team then uses its findings to inform purposeful, human-centered product design.
This is an immersive, hands-on way for us to think beyond typical design notions and creatively solve specific needs and challenges.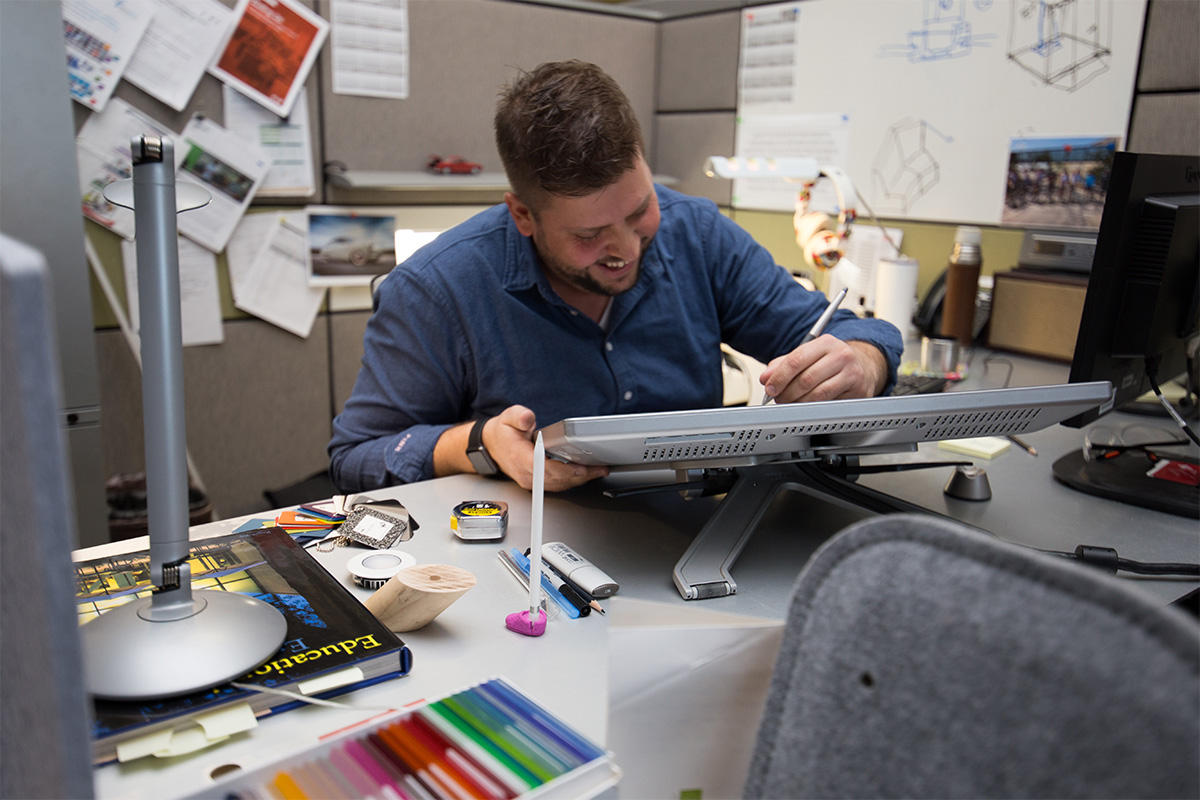 Recently, our design journey led us to consider the specialized requirements for students in early education and lower primary school, specifically those two- to eight-years-old.
Unlike the way older kids and adults are eventually socialized to learn new information in school, the youngest kids learn organically – by playing, experimenting and experiencing things for the first time. In some ways, learning is in its most authentic form in younger children.
On the cusp of the COVID-19 pandemic, we conducted observational research to better understand the environmental needs of the littlest learners. For three months, we studied how more than 200 kids learn and behave through a combination of in-person home observation and virtual classroom observation.
We discovered quite a few telling behaviors that inspired our Advanced Research Team and insightfully informed the design of a new seating solution for children. Specifically, we observed:
Young learners have a natural inclination for floor time and it's a key part of their school instruction until it largely vanishes after first grade.
Young learners like to climb or construct things to elevate themselves, especially when they're excited, speaking or sharing.
Young learners cocoon and incubate, building forts and other spaces where they can crawl into a private enclosure.
Young learners transform everyday objects to serve different functions at home, like turning a sofa cushion into the foundation for a fort or an ice cooler into a bucket or goal.
School settings often cater to a middle height, like traditional desks, but lack support for floor settings or higher built-up structures.
School settings tend to be static environments, with heavy wooden bookcases and the like providing minimal flexibility or mobility.
Developing Design Through a Child's Eyes
From our research, we identified a core tendency within this age group. Young kids clearly need design solutions that allow them to explore at floor height as well as build upward to naturally enhance their sense of agency, imagination and play.
Inspired by the puzzle video game Tetris, we began by digitally rendering 12 different soft-seating shapes that we shared with teachers and interior designers for feedback. "Blocks" and "blips" quickly stood out as the strongest pieces.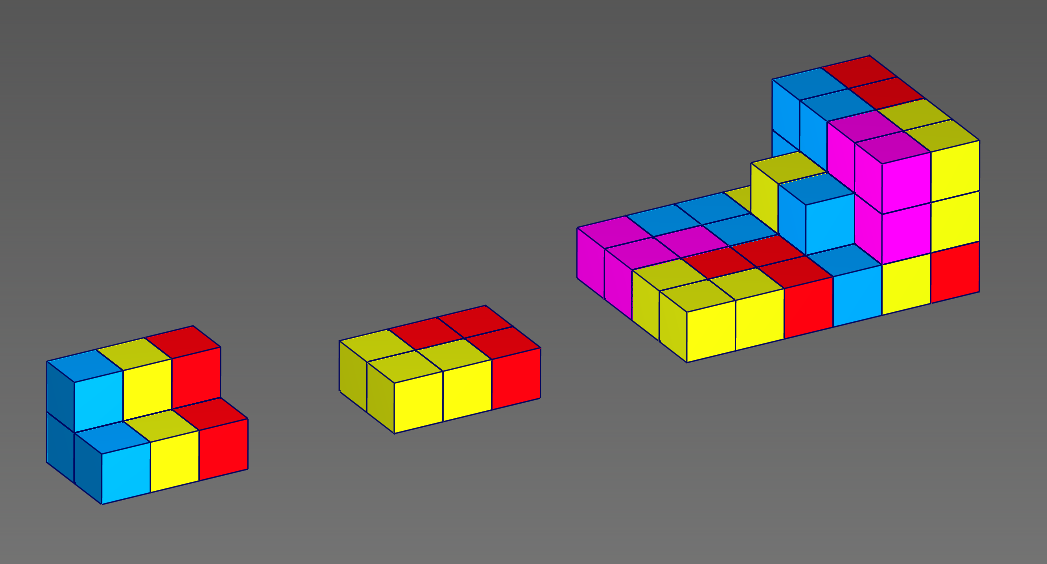 Our expert team of industrial designers and engineers then built physical prototypes of five different designs for these pieces. We tested the prototypes at beta sites, including several classrooms as well as kids at home.
After observing how the children interacted with the pieces and hearing their precious thoughts on the design, we took action from the feedback to perfect every design detail. Critical design updates included:
Size: We initially designed blocks that were both larger and smaller in scale than what was finalized for production. Ultimately, we found the sweet spot was a size that was big enough to support teachers—who often got close to the floor to engage with young kids at eye level—and small enough so a child could move them completely independently.
Foam density: We began with a plush foam that was super comfortable to sit on. But in testing, we found that some corners would collapse if kids sat on them at certain angles. So, we increased the foam density to make the blocks sturdy enough for kids to build with, but also light enough that they wouldn't hurt when children inevitably jostle them around.
Upholstery: We used a soft fabric material in early prototypes. But teachers told us that they needed something more moisture-resistant and easier to clean. In response, we switched exclusively to high-performance vinyl upholstery for easily cleanable and extra durable blocks and blips.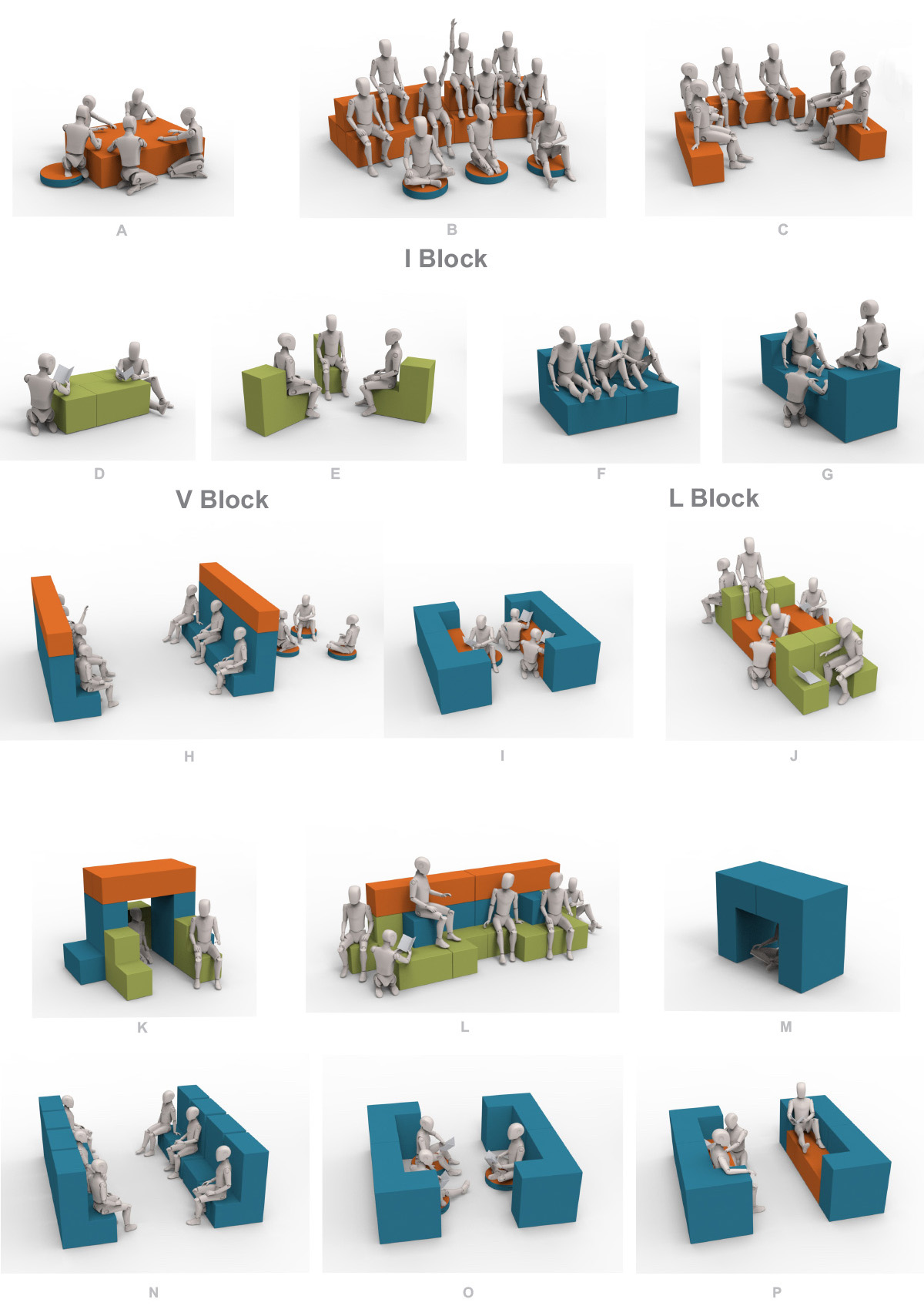 Making the Final Production Cut
We used every bit of information from the beta testing to evolve and iterate the complete design.
The blocks that made the final cut were versatile and configurable as well as durable and easy to clean. We created innovative blocks in three different shapes—I, V, L—measuring in multiples of 11 inches for perfect building-block-like modularity with endless reconfiguration options. We made each lightweight foam shape available separately as well as in an easy-to-specify "bundle" of eight blocks that support a wide range of clever configurations. The bundle can be stowed in a compact 44-inch by 33-inch by 33-inch cuboid shape to maximize classroom space.

The lily-pad-like blips offer comfortable, floor-level impromptu seating. Measuring 16 inches in diameter and three inches thick, the blips have an optional handle that even the youngest student can hold with his or her pinky finger. Easy to move and carry to wherever children desire, blips pair perfectly with blocks in adaptive learning environments. A mobile caddy holds up to 10 stacked blips for efficient storage.
From the Imagination to Imaginasium
With Imaginasium, the possibilities are endless. This collection supports a diverse range of learning styles: experiential, experimental, play-based, floor-based, tiered seating, cocooning, fort-building and more. They can teach young kids about shapes, augment early STEAM learning activities and even support spatial needs for kids with sensory sensitivities.

In short, Imaginasium allows students to own and create the space that's meant for them.
We're so excited for you to explore this new line! Contact your dedicated KI sales specialist to view product samples and discuss how to integrate adaptive furniture solutions into your education spaces.
Subscribe
Stay up to date with the latest trends and more.