How Did COVID-19 Change Education?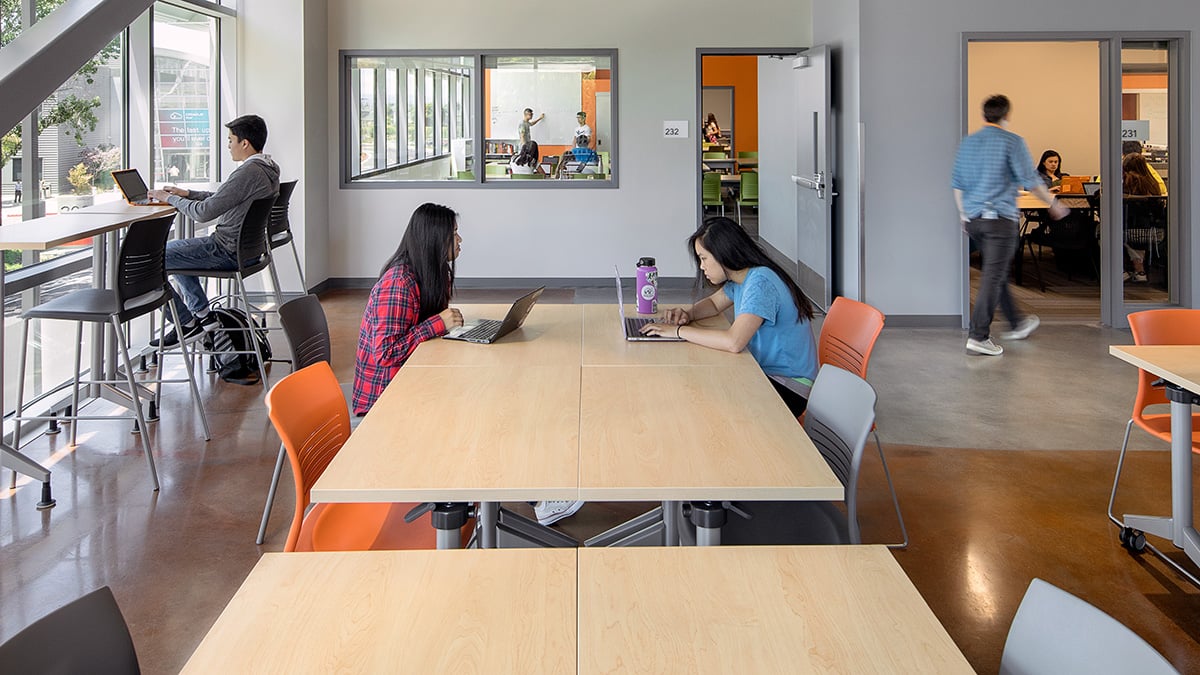 I recently had the pleasure of sitting down with Matt Jones for an episode of the Spaces4Learning podcast, Schools in Focus. We had a great discussion about education in a post-pandemic world and what "learning loss" really means.
I'm excited to share the critical takeaways from our conversation in the highlights below.
COVID-19 as a Reset Button
COVID-19 was a much-needed shock to our educational system. Schools had to shift instruction styles and begin to better understand what they sought to teach and why. Adjusting on the fly to the complexities of unknown constraints, we saw a silver lining to all the disruption -- administrators at the ground level reconnected to the true purpose of the educational system. They accepted that learning is a personalized experience rather than a prescriptive pedagogical approach that dates to an industrial model of education.
Learning vs. Education
We're taught to use the terms "education" and "learning" interchangeably. But they're distinct. Education is a system -- the controlled dissemination of new skills, behaviors and information. Learning, on the other hand, is an organic, natural act. When we learn, we engage in experiences and experiments and gain knowledge as a result of that activity.
The traditional educational system is rooted in passive instruction and lectures, which sometimes deprives students of the agency needed for hands-on learning.
So, the ongoing worry about "learning loss" is a bit misplaced. Kids haven't stopped "learning" during the pandemic. In fact, the pedagogical status quo prevented many of them from engaging in authentic learning in the physical classroom. What we're facing now is an education loss.
The Return of Authentic Learning
Recasting the problem in this way gives us an opportunity to work toward enabling true learning in our schools.
Educators can begin by considering what worked -- and what didn't -- during the pandemic. Last year, our design team interviewed students of all ages about their experiences with distance and hybrid learning. More than half said they'd like to continue some aspects of the hybrid model, citing the independence and agency it provides.
Teachers can tap into that agency by adopting experiential and play-based models, in which students initiate learning on their own. Research shows these models improve intellectual, social and emotional development.
Prioritizing organic learning also requires that educators consistently reimagine physical learning environments. At KI, our education design experts modify nearly 20% of the products we sell to our customers to meet the unique needs of their specific learning spaces.
We All Have a Part To Play
COVID-19 forced educators, administrators, students and designers to reimagine our approach to teaching and learning on the fly. Central to that reimagination is distinguishing between education and learning -- and prioritizing the latter.
I'd like to thank Matt Jones and the Spaces4Learning team for having me on the Schools in Focus podcast. Listen to the full episode, available here.
Subscribe
Stay up to date with the latest trends and more.