KI at NeoCon 2021: What You'll Want to See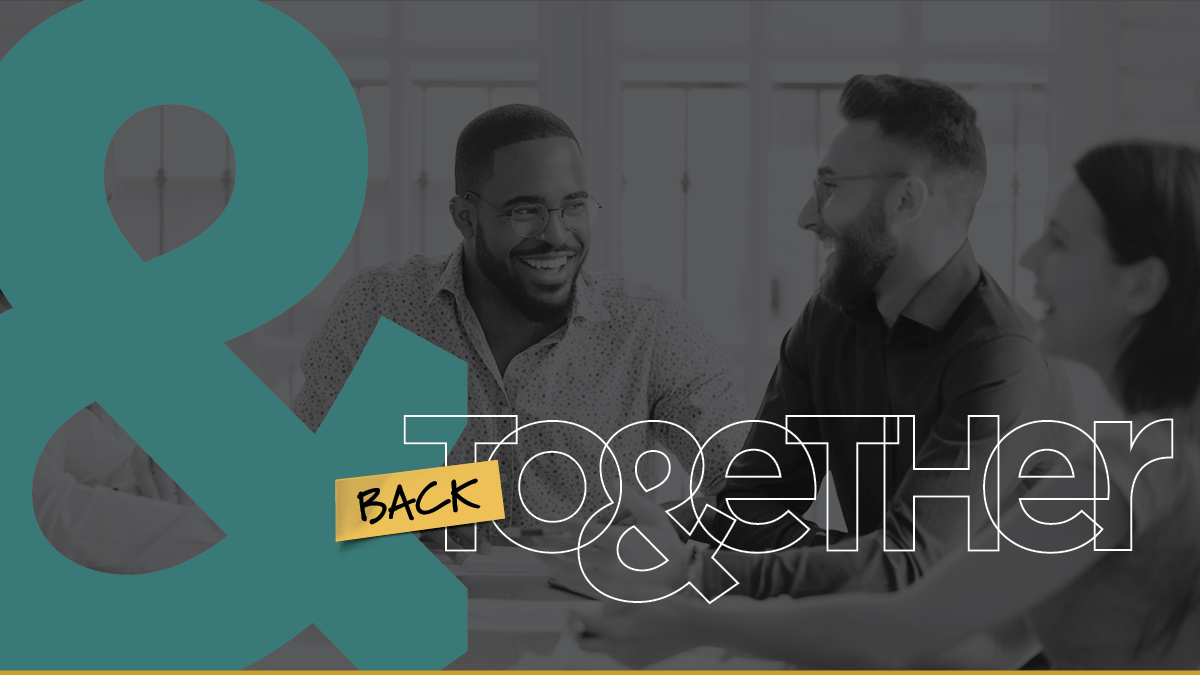 We're thrilled to gather once again at the Mart for NeoCon 2021. This year, we're celebrating being back together after a challenging year of being apart.
We invite you to safely and comfortably explore everything we have to offer in showroom #1181. We've pulled together five things you'll definitely want to see this year in our showroom.
1. Watch How We Tear Down and Build Walls all in One Demo Session
Imagine a renovation without the need to tear down drywall. It can be effortless, as you'll see during a demo for our architectural wall portfolio. In this demo, you'll see how our walls interface with floors and ceilings. You will hear the acoustical properties for yourself, in real time, and experience all of the different options for doors, finishes and more. At this demo, the possibilities are endless. Make sure you pencil it into your day.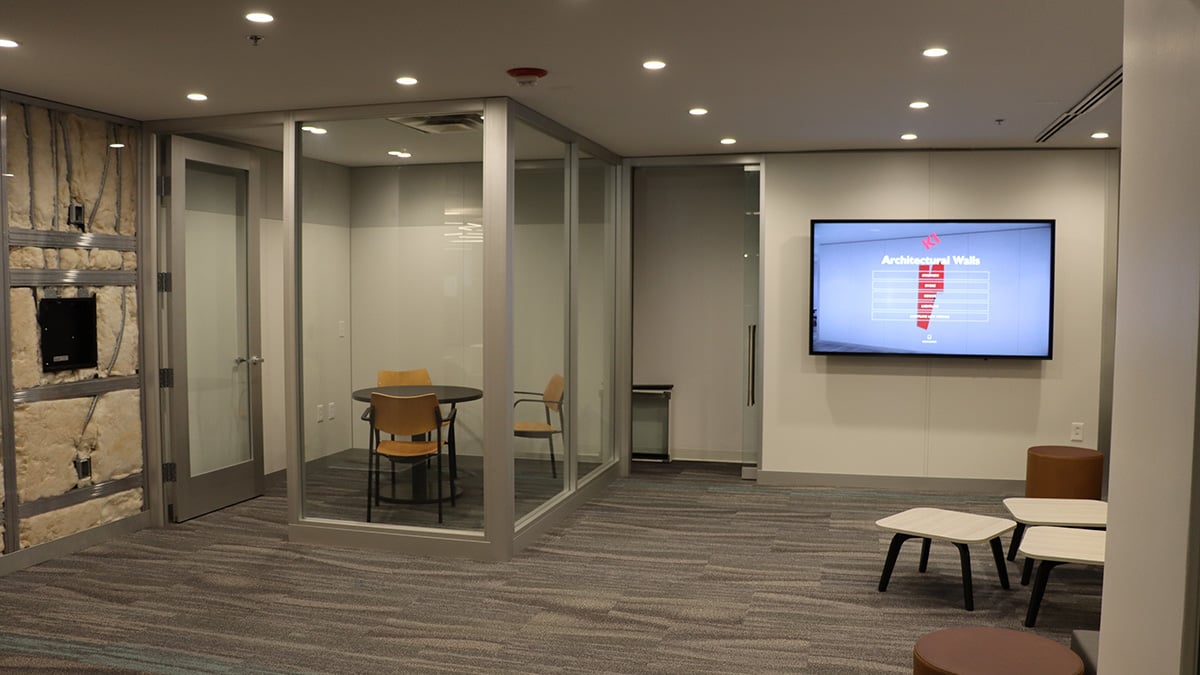 2. Learn How You Can Hack Your Workspace
Greater workplace responsiveness improves employee well-being and supports recruitment, retention and productivity. During this demo, you'll learn how our Tattoo Collection empowers workspace change and supports unique work styles. You'll see how easy it can be for your employees to configure their individual workspaces. This demo will be especially interesting for those of you who are getting "back together" in the office yourselves this year and are looking to bridge the gap between work from home comfort and in-office culture and collaboration.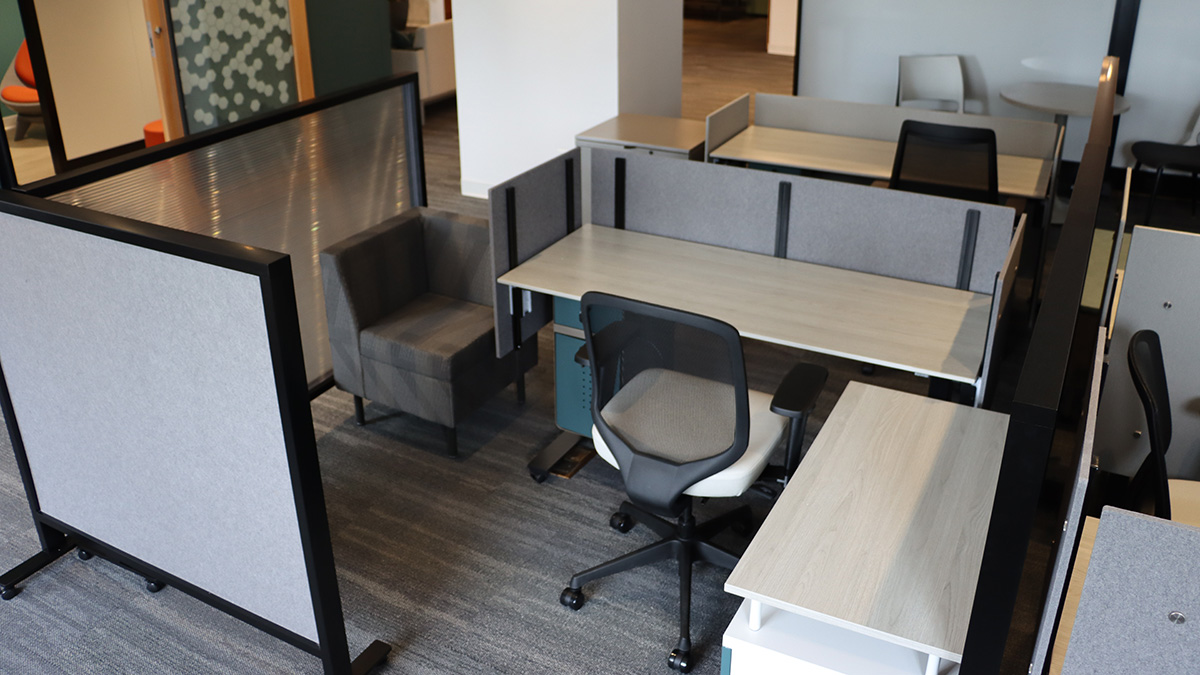 3. Experience How the Ruckus Line Extensions Impact Learning
Check out the latest in our award-winning Ruckus Collection. Our mobile Ruckus worktables are the perfect addition to chemistry labs, art studios, makerspaces and more. You'll also be able to see how Ruckus activity tables and desks enable movement in classrooms and support any changes teachers get thrown their way. Visitors to our showroom will also get a pre-launch sneak peek at our newest product in the Ruckus line up: Ruckus Whiteboards. With their unique shape for handling and positioning, these whiteboards come in four sizes to accommodate both individual use and group collaboration within the classroom. The accompanying widget serves as a stand, an eraser and much more. You'll want to see these in action!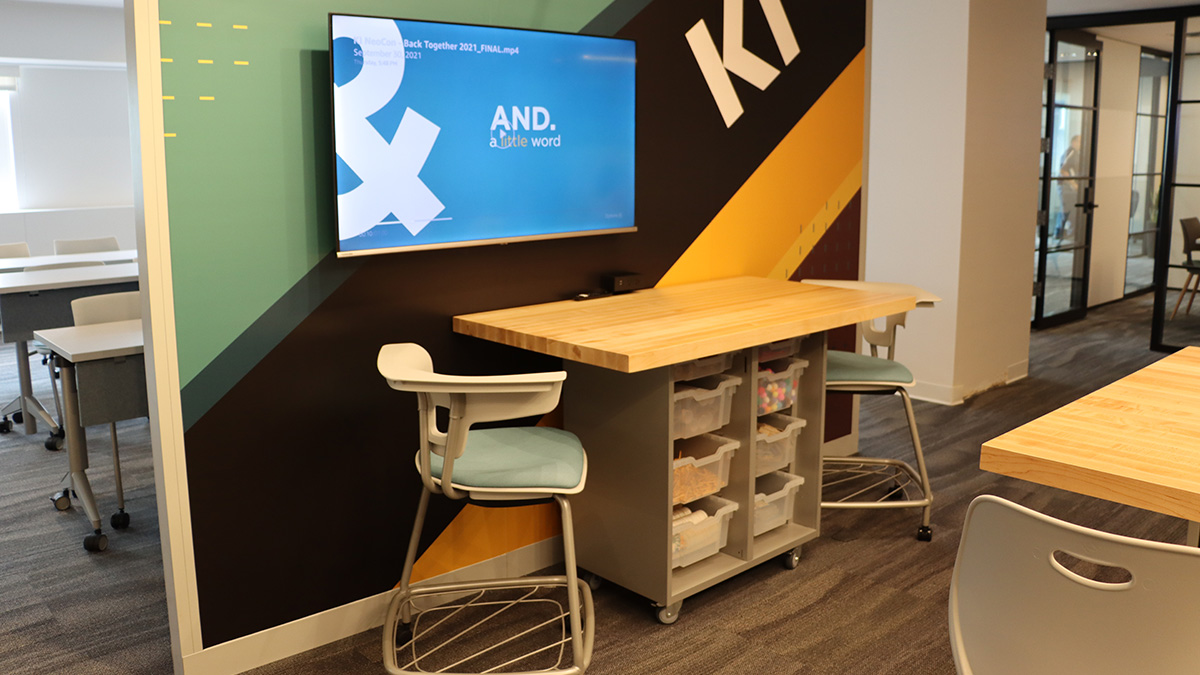 4. Preview Our Upcoming Zoetry Lounge Collection
We'll have select pieces from this beautiful new collection on display. Designer David Allan Pesso will be on hand to discuss his inspiration for the new sleek, modern lounge collection and answer questions from visitors throughout the show.
5. Tell Us How You Feel, We Want to Hear You
At NeoCon and in our daily lives, we've missed the sense of community that comes with being together in person. So, we want to hear from you! Grab a marker and a pad of sticky notes and explore our showroom. We'll have several prompts throughout to incorporate you in our conversations. While some prompts will be lighthearted fun, others will give you the opportunity to help us brainstorm, research and understand what is going on where we learn and work.
Back Together at Last
We know that a lot has changed since 2019. We've shifted how we work, learn, communicate and more. Our everyday spaces have evolved alongside us. Stop by for a cup of gourmet coffee and tell us about your experiences over the past year. Stay even a little longer for breakfast or lunch to recharge and refresh during the show as well (we're all out of practice when it comes to in-person, all day events; it's good to take a break). If you are looking to walk and chat about what you're seeing, please register for a tour with a KI sales rep. We'll be more than happy to provide you with any information you may need.
We can't wait to be back together with you at NeoCon this year. See you in Chicago!
Subscribe
Stay up to date with the latest trends and more.