Press Release
KI Wins Best of NeoCon Gold at NeoCon 2017
CHICAGO - KI is honored to have earned a number of prestigious awards at the NeoCon World's Trade Fair 2017. KI received a Gold Award for its newest collection, Ruckus™, in the Education Solutions category. The Universal Height-Adjustable Screen received a Gold Award in the Space Dividers/Partitions/Screens category. The 28th annual Best of NeoCon® competition, presented by Contract magazine, awards products based on design excellence and innovation.
In addition, Pallas Textiles, a wholly owned division of KI, received a Gold Award for the Loft Collection in the Textiles: Upholstery category.
"KI and Pallas Textiles are incredibly honored to be recognized with three Best of NeoCon Awards," said Shawn Green, vice president of design and product marketing, KI. "Through Human-Centered Design, we observe and design ideas and concepts that are for and about people. Ruckus and the Universal Height-Adjustable screen do just that, support the work styles and innate human behaviors that dictate our everyday use of space."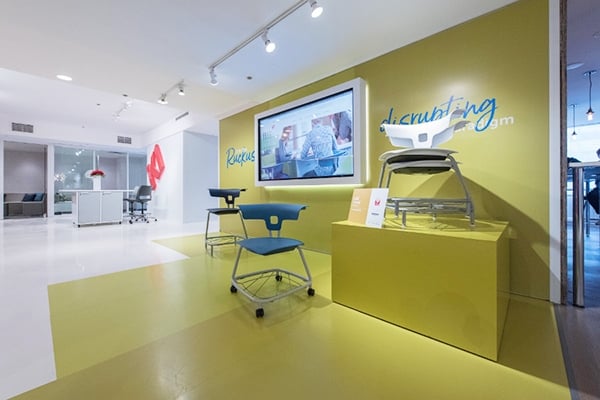 About the Ruckus Collection:
The Ruckus Collection disrupts the design paradigm and redefines the boundaries of learning spaces through inspired design thinking. Ruckus allows users the freedom to concentrate, collaborate and innovate on their terms. Movement is proven to be essential to our cognitive development and learning. The Ruckus Collection is leading that movement by fostering engagement, enabling a wide range of learning styles, and adapting to a variety of users and uses.
The collection includes innovative seating that promotes essential movement and user choice (stack and 4-leg chairs in two heights, stools in two heights and task chairs); fixed and adjustable desks that adapt to individuals and circumstances; plus super-functional storage that keeps learning tools at hand and learning spaces neat (bookcases, cubbies, lockers and work tables).
Ruckus seating is stackable, lightweight, non-directional and perch-able for easy space adaptations and improved sight lines. Integrated back and arms also function as a work ledge for impromptu collaboration and accommodates leaning or perching. Ruckus desking adjusts to create tiered learning environments or adapt to any user with a roller option for easy maneuverability.
Ruckus shakes up learning spaces and goes beyond education environments to enhance many other settings. Makerspaces, tiered classrooms, labs, interactive pods, training rooms for business or healthcare settings - Ruckus brings choice, engagement and scalability to a wide variety of spaces.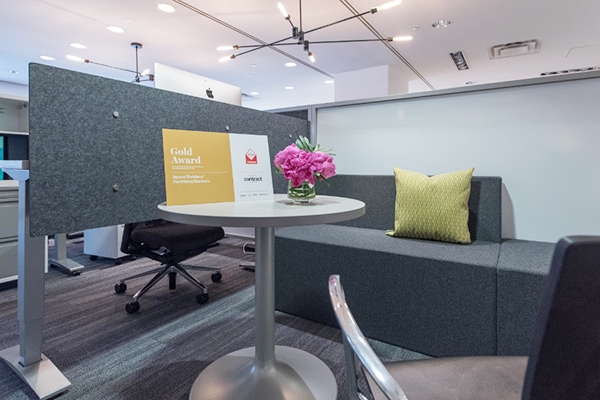 About the Universal Height-Adjustable Screen:
The Universal Height-Adjustable Screen was created with modesty and privacy in mind. The screen is easily affixed to a worksurface or table, allowing employees to work the way they want, when they want, with the freedom to move the screen to the desired position. It also serves as a surface for tacking important documents or personal items like photos. Choose from acoustic PET felt and colorful opaque acrylic.
The Universal Height-Adjustable Screen is the perfect answer to open plan offices when employees need a bit of privacy. Workers can pull the screen all the way up, to its maximum height, for a private phone call; or push the screen down for under-surface modesty. Users can change their work setting with a push or pull of the Universal Height-Adjustable Screen.
KI manufactures innovative furniture and moveable wall system solutions for education, healthcare, government and corporate markets. The employee-owned company is headquartered in Green Bay, Wis. and operates sales offices and manufacturing facilities in the United States, Canada, Latin America, Europe and Asia. KI tailors products and service solutions to the specific needs of each customer through its unique design and manufacturing philosophy. For more information, visit www.ki.com.