Four Ways Privacy Pods Can Transform K-12 Learning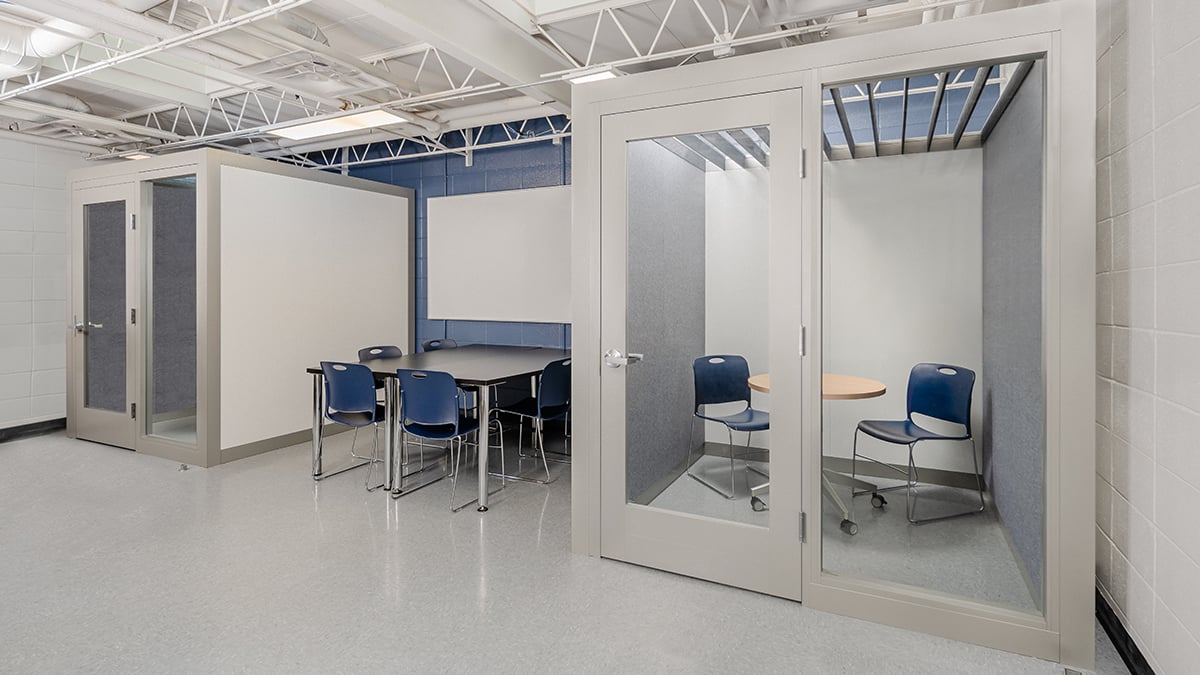 In K-12 education, a student's learning experience is profoundly influenced by their environment. Discover how privacy pods can effectively cater to their unique needs.
---
As school environments have evolved significantly over the years, privacy pods are revolutionizing educational spaces by striking a perfect balance between social interaction and on-demand private environments.
In K-12 education, a student's surroundings have an enormous impact on their learning experience, motivation, and comfort. Below, we share four ways that privacy pods can support student needs in K-12 spaces.

1. Pods Bring Quiet Spaces to Bustling Media Centers
Once upon a time, the school library was a quiet space almost entirely devoted to reading or independent study. But as educational models and technology evolved, these spaces transformed into bustling hubs of discovery and connection.
Media centers that are equipped with spaces to support different learning and work styles are a crucial asset to students, many of whom are still exploring how and where they learn best.
Nowadays, those spaces include wide tables where students can collaborate, desking with computers for online research or digital projects, lounge nooks for pairs of students to work together, and even rows of seating with a projector for presentations or film screenings.
In that energetic environment, individual privacy pods can recreate the experience of finding a quiet table in the back of the stacks, while still being in the middle of all the action. They give students a private space to finish their homework or crack open a book and get lost in a story.

2. Pods Support Confidential Counseling with Care
Childhood is a time of self-discovery. Younger kids are learning to navigate socializing, communication, and conflict for the first time. Older kids are figuring out their interests and goals while navigating friendships and relationships and going through puberty.
School counselors are integral to supporting students through these developments and any other challenges life throws their way. Research shows that a greater presence of counselors is correlated with healthier student behavior and better academic outcomes.
Large privacy structures designed for groups of two to six people offer dedicated spaces for one-on-one student-counselor meetings. In the event of a conflict between students, they provide a space where a counselor can mediate and students can talk through their feelings without being sent to the principal's office.
When placed in a school lobby or administration area, they also give principals and school resource officers a space to meet with parents confidentially about a situation their child is facing.

3. Pods Offer Continuity for Individualized Learning
More than 7.2 million U.S. public school students receive individualized education services, not to mention the many private and charter school students who also do – or even the students who receive a little extra help in reading or math without a formalized plan.
Group-sized privacy structures can benefit students receiving one-on-one help from intervention teachers, who may not have their own classroom to teach in and typically move from room to room. They also create a designated, consistent environment, which fosters a better learning experience for both students and teachers.
These structures can be incorporated into the main classroom so students don't feel singled out, or they can make good use of otherwise open or dead space, like a wide hallway.

4. Pods Better Serve Students with Sensory Needs
In the typical classroom, moments of complete silence are rare. Students are often chatting away, collaborating on a project, or asking the teacher questions.
Neurodivergent students and students with sensory processing differences may find it difficult to focus in this type of environment. And all students can benefit from having an on-site quiet space where they can go to calm down if they're feeling overwhelmed or stressed.
Our individual WiggleRoom pods offer excellent acoustic privacy with a decibel reduction of 30. When solid walls are specified with PET felt material, the acoustic absorption is even greater.
The small footprint of privacy pods also gives students a quiet space in their normal classroom. Pods are a great tool for implementing universal design or creating inclusive environments that inherently meet students' needs regardless of ability.
As Certified Autism Resources, our WiggleRoom pods and Super Structures allow students to break away from sensory-overloaded situations and find peace and quiet to relax, learn, and reconnect. For additional sensitivity, WiggleRoom lighting systems are user-controlled, allowing for both dimming and adjustment of the light temperature to create the desired lighting levels for the moment.

Inclusive Learning Spaces for All Students
At KI, we know that school spaces are constantly in use, so it can be challenging to condense construction or installation into spring, summer, and winter breaks. But setting up privacy pods or structures is as easy as they are beneficial.
Since WiggleRoom and WiggleRoom Super Structure are pre-engineered, it's easy to add these freestanding spaces within existing environments. Our team can assemble them on-site over the course of a weekend, freeing you from hiring general contractors, getting permits, and all the other components of time-consuming and messy construction. Since there's no need to knock down drywall, pods are an environmentally friendly option, too.
Our individual pods and Super Structures offer endless customizable solutions for your K-12 spaces. Explore various options and inspiring idea starters in our expanded brochure on WiggleRoom in education below!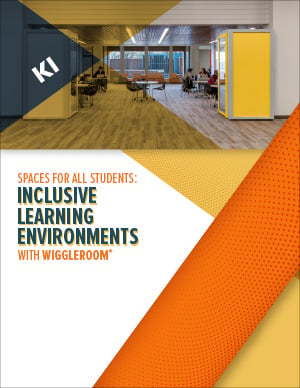 ---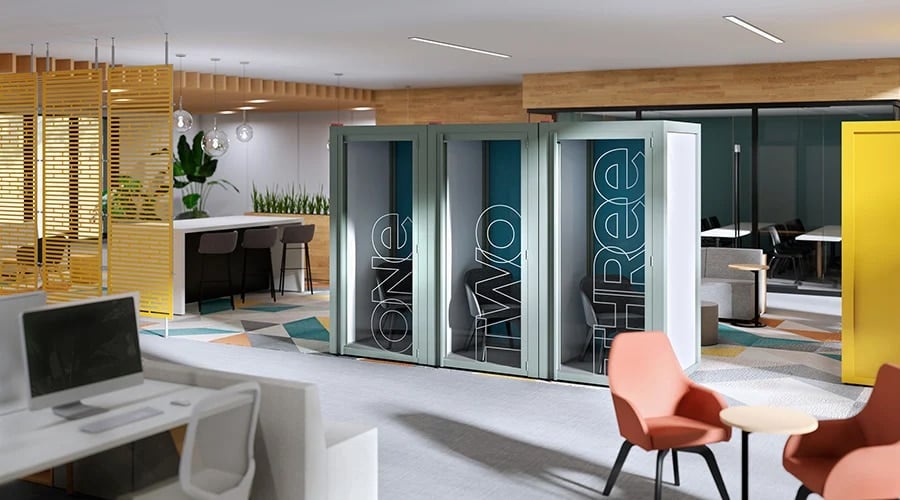 Blog
July 24, 2020
WiggleRoom: Privacy and Safety in Public Space
WiggleRoom can offer employers and schools alike an innovative way to enable focused work safely in open, public space.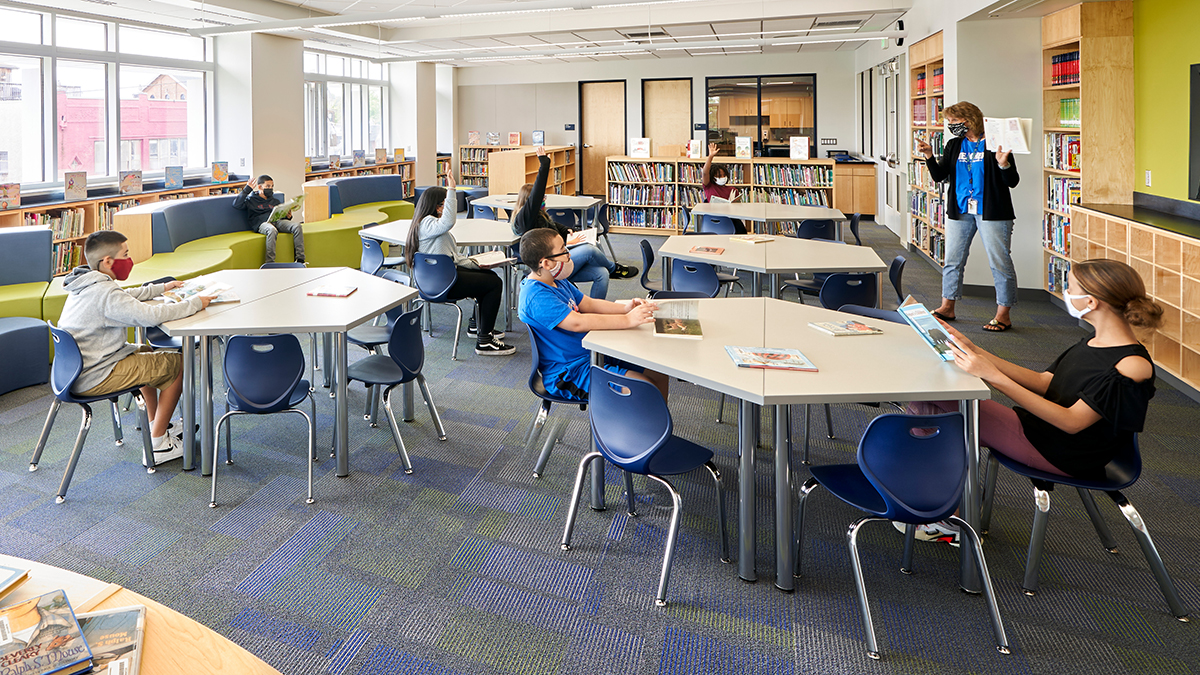 Blog
May 10, 2022
Four Challenges Facing K-12 Spaces and How to Solve Them
We heard from K-12 schools all over the country. Here are the top challenges they face in their classrooms and schools—and how to solve them.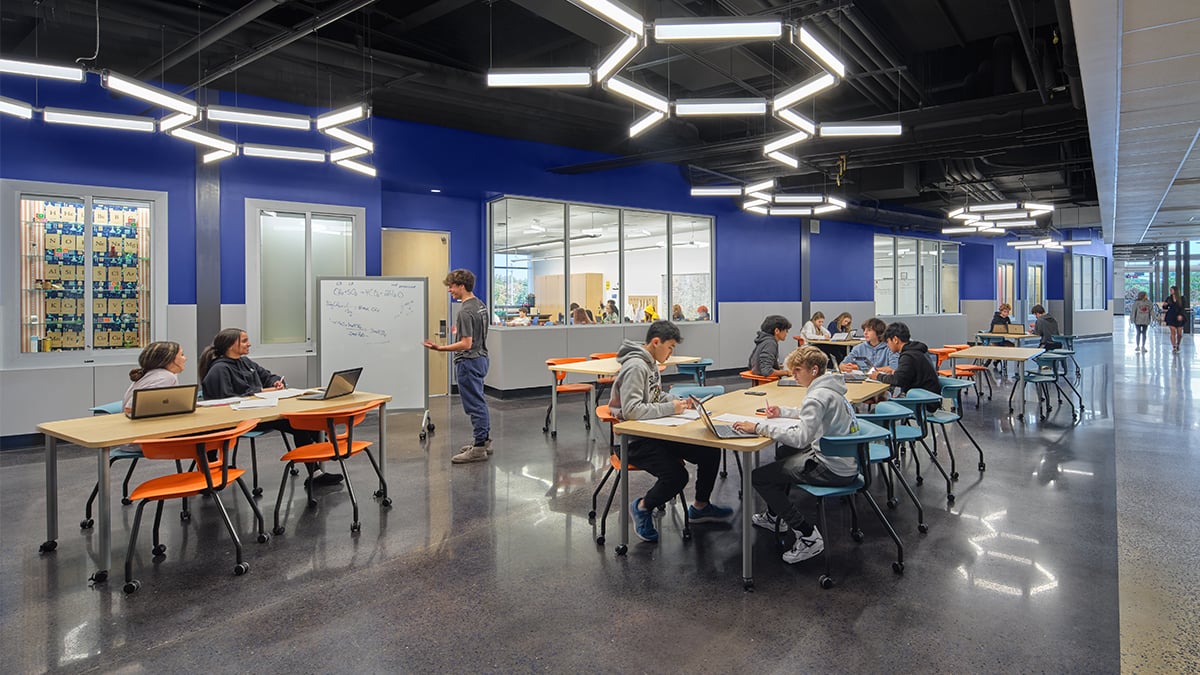 Blog
August 9, 2023
Three Cost-Effective Ways to Transform Outdated School Spaces
As K-12 education evolves, so too should physical learning spaces. Explore these easy and cost-effective ways to transform your school and accommodate modern educational needs for the upcoming year.
Subscribe
Stay up to date with the latest trends and more.