Serenade Gathering Tables
×
Overview

Technical Info

Environmental Info

Design Resources
View Approved Fabrics & Finishes
Select a style to view available options
Product Story
Gathering Space for Any Environment
Serenade gathering tables encourage collaboration and interaction by facilitating a space for togetherness. From libraries and media labs to classrooms and conference rooms to dormitories and cafés, durable Serenade gathering tables support any community environment.
Designed for Versatility
This versatile surface solution offers a range of comprehensive design options. Specify up to three contrasting laminate options—surface, legs, stringer/modesty panel—to create a design unique to your space. A "stringer" or partial modesty panel comes standard; you may select an optional full-length modesty panel instead. Choose from standard (29") or café (42") heights and single- or double-sided depths.
Optimized for Functionality
Featuring clean wire management, Serenade seamlessly integrates power to enable surface charging solutions. Optional bag hooks allow sub-surface storage to maximize surface and leg room.
Designer Profile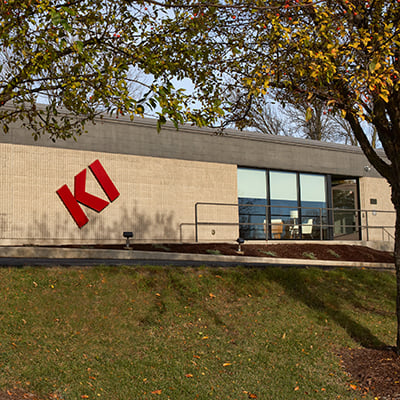 DESIGNER
KI Design Team
Serenade Gathering Tables were designed by KI's award-winning design team in an effort to create a versatile and functional table solution that encourage collaboration in any shared space. These tables are all about bringing people together and supporting a sense of community.