Design for Growth: Let Your Ideas Blossom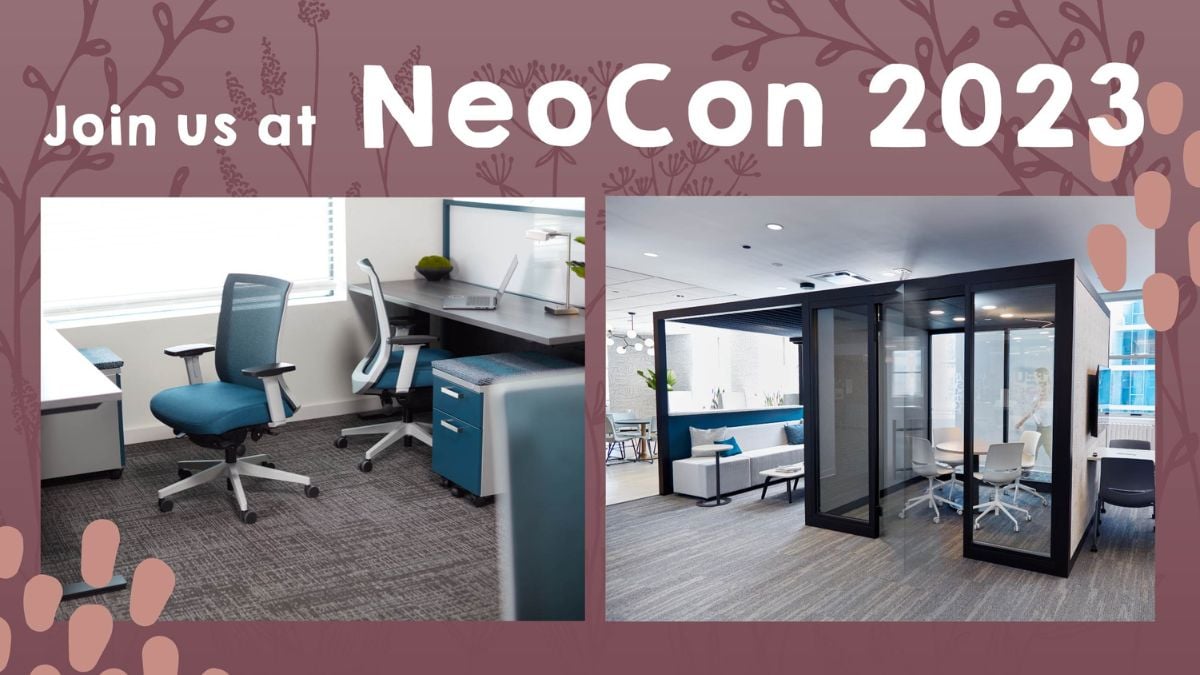 Visit showroom #1181 at NeoCon 2023 to let your ideas blossom. Here's a preview of all the activities and products you can experience in our showroom this year.
---

The countdown is on. NeoCon 2023 is almost here! We're excited to welcome you to our showroom this year, where we're highlighting how furniture solutions can open new possibilities for growth as we expand how we work and learn in a hybrid setting.

Spaces That Help You Flourish
At KI, we know that excellent design is not just about how a space looks or how it's used at face value, but whether it helps serve its greater purpose. This year, we'll showcase several design solutions that support the achievement of the following goals:
Prioritize well-being: You can't teach others, support a team, or learn new skills unless you take care of yourself first. The design needs to help employees and students thrive.
Support multiple ways of working: Today, work happens everywhere. Amid hybrid work models, design needs to bring people together and allow for flexibility.
Create opportunities for self-growth and belonging: Especially among the youngest workers, opportunities for advancement, growth, and connection keep them engaged at work.
Foster the development of power skills: Also known as soft skills, power skills refer to the transferable abilities that set students and employees up for success, like collaboration, communication, and leadership.
Prepare people for all futures: Roughly 27 percent of high school graduates will go on to graduate from a four-year university within six years. It's critical to support individuals in learning and working through non-traditional career paths.

New Products Expand the Possibilities
We're pleased to showcase exciting new additions to our existing collections:
LimeLite Wood-Leg Model: A new wood-leg model for our recently launched stack seating line, LimeLite, offers an element of biophilia. The sophisticated leg design combined with the contoured seat shell elevates aesthetics in any space.
Intellect Wave Rocker: Our Intellect Wave chair has been a long-time favorite. We're debuting a new rocker accessory for Intellect Wave cantilever chairs, which can be applied whether you're purchasing chairs for the first time or have had them for years. Students can rock back and forth in their once-stationary chair, providing movement that can help improve focus and alertness for individual students in the classroom.
Experience our new education collection, Imaginasium, launched earlier this year. Inspired by the idea that young students learn best when they're on the move, this collection features lightweight foam Blocks and Blips to comfortably and creatively engage the littlest learners. Discover how kids build and learn to work together through experimentation and play.
Our latest library furniture solution, MyPlace Shelving, accommodates compact storage and dynamic division of space. Its unique design incorporates adjustable shelves and distinctive curves offering a modern, functional aesthetic for any application. MyPlace Shelving pairs perfectly with MyPlace low-back curved units for additional design possibilities.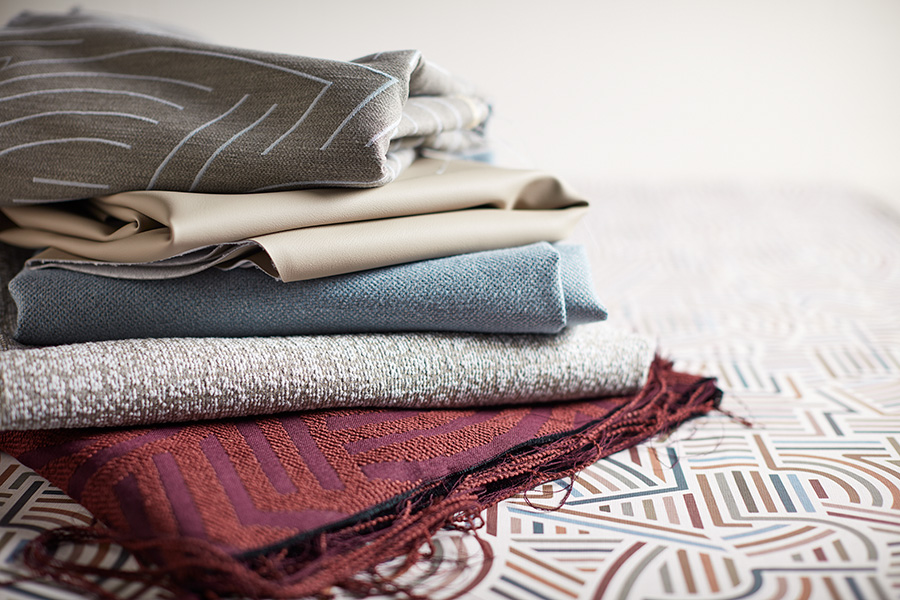 Our subsidiary, Pallas Textiles, will debut its new collection, Savoir Faire. Translated as "know-how," Savoir Faire explores the give-and-take between maker and material and the intersections of colors, materials, and processes. A study in craftsmanship, this new collection showcases unique textures and large-scale patterns. See it for yourself and meet designer Géraldine Blanchot Fortier to learn more.

Test-Drive Solutions for Hybrid Spaces
We'll also have several solutions on display that meet the acoustic and visual privacy needs of hybrid spaces.
Co-Created Workstation: Allow us to walk you through the design and rapid prototyping of a unique workstation similar to project designed for one of our customers through the Infinity from KI process. One of the sound-absorbing screens affixes to a desk and one stands behind the user, who can pull the handle to curve the screen around them for extra acoustic and visual privacy, especially while video conferencing.

Photo Credit: Carolyn Fong for The Wall Street Journal

WiggleRoom Super Structure: Recently accredited as a Certified Autism Resource, our WiggleRoom Super Structure post-and-beam system creates fully or partially enclosed spaces within open-plan work or learning environments. Explore three Super Structures with different sizes, features, and finishes in our showroom.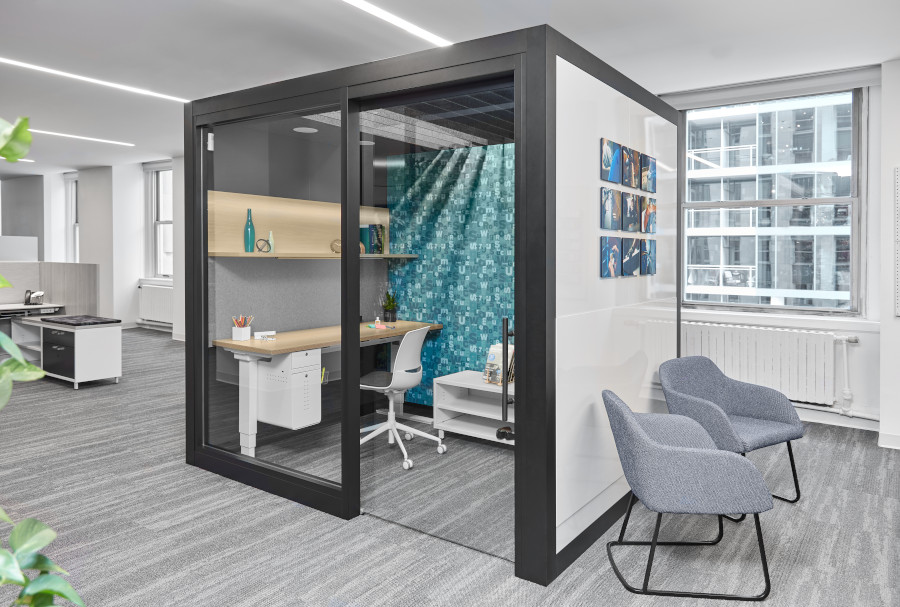 Create, Cultivate, and Find a Moment of Calm
At our showroom, we invite you to participate in activities designed to let your creativity blossom:
Demo our architectural walls: See how easy it is to install and reconfigure our architectural walls and hear their acoustical performance for yourself.
Tap into your inner child: Use your imagination to build a learning space, reading nook, or ultimate fort with our Imaginasium Blocks and Blips.
Make a memory: Cut, color, and design a button using sustainable materials at our makerspace station. In the Pallas Textiles space, use repurposed Pallas fabric to create a fan-favorite flowerpot.
Find inspiration in color: Discover how colors, textures, and natural elements evoke emotions by exploring color trays and mood boards in the Pallas Textiles space.
Remember to fuel up and recharge for growth while on your feet all day. Enjoy our gourmet coffee, breakfast bites, and bistro lunches or take a break at our gaming station for some fun and maybe a bit of competition!

Grow With KI at NeoCon 2023
NeoCon is just around the corner. To schedule a meeting with a KI expert and discuss your project goals or to learn more about what we have in store in showroom #1181, complete this form.
See you in Chicago!
Unable to attend? Follow us on social media for live updates from our showroom during the event!
---
Subscribe
Stay up to date with the latest trends and more.