Today's Most Important Office Perk? Self-Growth.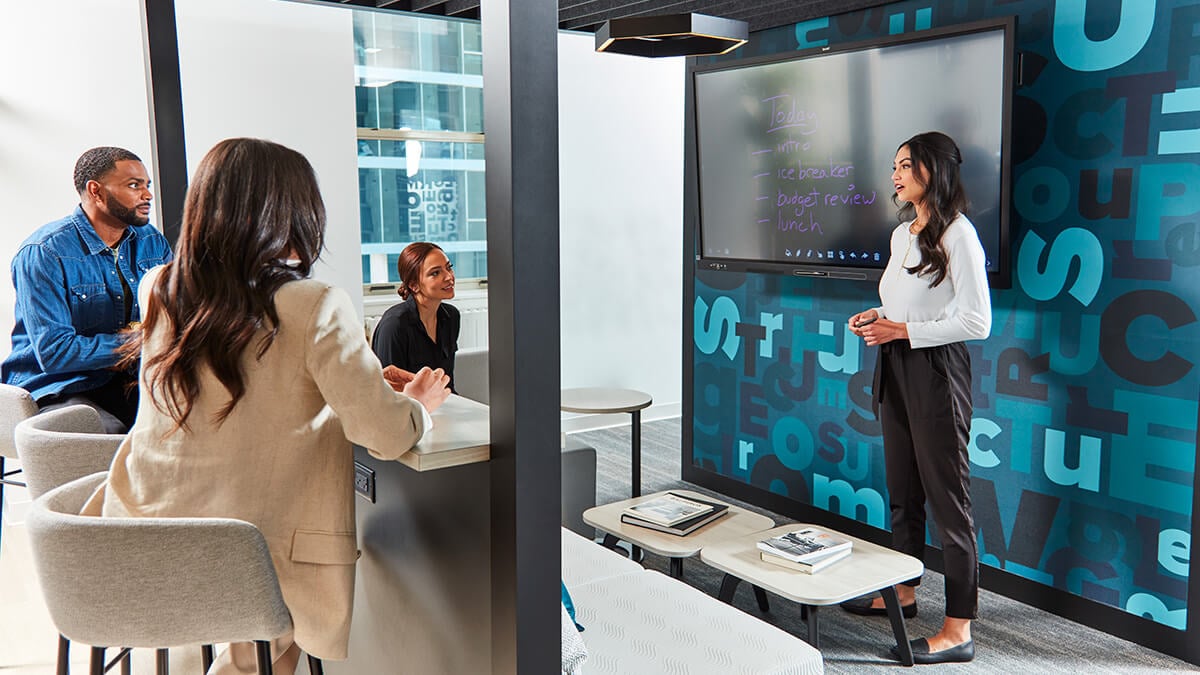 Over the past several years, companies like Amazon, Apple and Google have spent billions of dollars to create work "campuses." These all-encompassing spaces offer everything from basketball courts to napping pods in an effort to attract the best and brightest of the workforce.
But research shows that tangible office perks may no longer be at the top of the list of must-haves for most employees, especially the youngest generation.
The Pew Research Center found that more than 60% of workers who quit their job in 2021 cited having "no opportunities for advancement" as part of the reason they left. Similarly, a Gallup survey found 60% of employees named "upskilling opportunities" as an important reason to stay at their job. According to data from Monster, more than half of employees say that well-being is more important to them than even a salary increase.
Here's why we believe this paradigm shift is occurring and what you can do to support self-growth for employees in the workplace.


From Ping-Pong Tables to Personal Growth
Maslow's hierarchy of needs provides a helpful framework for understanding what the youngest workers want from their employers.

The bottom levels of Maslow's pyramid encompass physiological and safety needs, like food, health and property. At work, that might look like free lunches, health insurance, gym memberships, designated personal workspaces or fun activity-based lounge areas.
But today's workers are looking for benefits that go beyond the physical.
Self-esteem, freedom and respect sit at the top levels of Maslow's hierarchy. The pinnacle is self-actualization. That's what young workers want, too. They're looking for help in achieving their full potential.
Employees' desire to become the best version of oneself presents employers with a unique opportunity. By offering perks that combat employee burnout, giving employees opportunities to grow and providing them with a sense of belonging, employers can invest in and build lasting, trusting relationships with their employees.


How to Help Employees Grow
Responding to this shift in the workforce can be intimidating at first. A great place to start is to consider how the layout of your workplace can support holistic benefits for employees.
Does your office have flexible spaces that can be used as training rooms for a variety of programs?
Is your office layout designed so that newer employees can organically interact with more senior employees?
Does your office have private spaces or pods for employees to take a personal call or prepare for an important presentation out of earshot of their colleagues?
Does your office provide social hubs where colleagues can connect on a personal level?
Does your workplace include visual displays of community, like a birthday and events calendar or other recognition of anniversaries and new team members?
When it comes to cultural or programming changes, you might consider offering meeting-free days or restrictions on email times, organizing workshops for employees or structuring time for social activities.
Recent unique ideas implemented by other employers include the following:
Bank of America recently launched new lifestyle spending accounts. Going beyond traditional benefits, workers can use these employer-funded accounts to pay for everything from cooking lessons and leadership seminars to personal finance classes and pet care.
Chipotle began offering online development courses from Udemy to its employees in 2020. More than 5,000 available courses cover technology, parenting and relationships, entrepreneurship, cognitive behavioral therapy and more.
Timberland's Path of Service program offers employees 40 hours of paid time to spend volunteering with organizations and services that align with the company's mission of protecting the environment.
A Paradigm Shift
The days of office perks being limited to the likes of ping-pong tables and pizza parties are coming to an end. But by supporting employees' desires to be the best version of themselves, employers can build an engaged, dedicated workforce for years to come.
For more tips on how and why employers are shifting from supporting employees' physical wellness to their holistic well-being, read our latest white paper or catch the highlights on our workplace well-being insights page.
Subscribe
Stay up to date with the latest trends and more.