furnishing the
Post-Pandemic Workplace
It's evident the pandemic will forever change where and how we work – to what extent remains to be seen. It will also impact our physical work environment. As we prepare to return to work, we need to consider both short-term and long-term furniture solutions that can help pave the way. Our primary goal during this time is to support you with ideas and options that:
complement your existing space
support wellness
can be easily incorporated
consider your budget
We're here to listen to your concerns. Let's work together—even if we're apart—to provide you with the work environment you need to move forward and remain flexible. Together, we'll figure out what works.
---
Proximity for Personal Space
Bringing people together may mean keeping them apart. KI offers several ways to support social distancing within the office, including height-adjustable screens, dividers and panel toppers. Available in a variety of materials, these products can be specified for different uses such as barriers or acoustics without sacrificing aesthetics.
Flexibility for Your Shared Spaces
With a situation in flux, furniture must flex. KI has several products that can be used to delineate space, separate teams or cordon off areas. And the unique design of the Tattoo Collection places control of the workspace directly in the hands of employees. It's flexibility at its finest.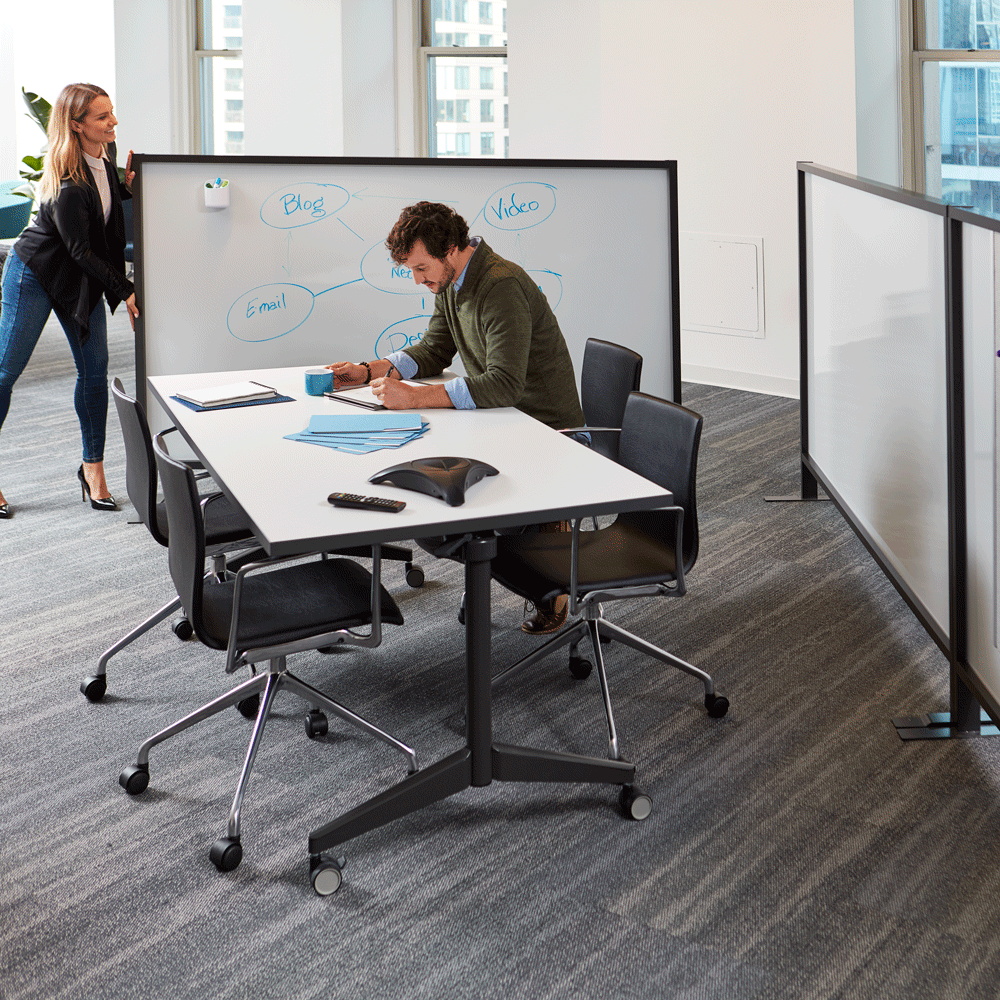 Infinity from KI
Sometimes you need something that doesn't exist. We can help with that. We're uniquely positioned to bring your vision to life through our Infinity from KI process. Whether you want to modify an existing product or create something from scratch, we can help. Here are a few examples of modified and co-created solutions you may be able to leverage.
Additional Ideas
Find inspiration for simple yet attractive space dividing solutions in the following images.
Let's Work Together
Whether you are looking for a short-term solution to provide a safer return-to-work environment or searching for a more permanent solution for down the road, we are here to help. Let us hear your concerns and work together – even if we're apart – to provide you with the work environment you need to move forward and remain flexible. Complete the form below to begin our discussion.