ideas & options for
"New Normal" Workspaces
We've developed the following idea starters to help you understand ways to adapt your current workplace amidst the pandemic and consider implications for the future. Our primary goal during this time is to help you think about your spaces in a way that:
Considers the safety, health and wellness of your employees and visitors
Supports your company's culture and ways of working
Provides maximum flexibility for fluid situations
As we ponder our "new normal" lives and workspaces, let's continue our conversation to ensure we're providing a safe, smart environment as employees return to the workplace.
Culture & Community
Culture is intrinsically tied to your brand through visual identity, emotional impact and physical experience. Your culture creates a sense of community. And your employees may have forged friendships in team spaces, collaborated in open areas or enjoyed lunch together in the café.
The pandemic has disrupted that sense of community. Rebuilding it will mean addressing those intrinsic cultural characteristics. Consider the following: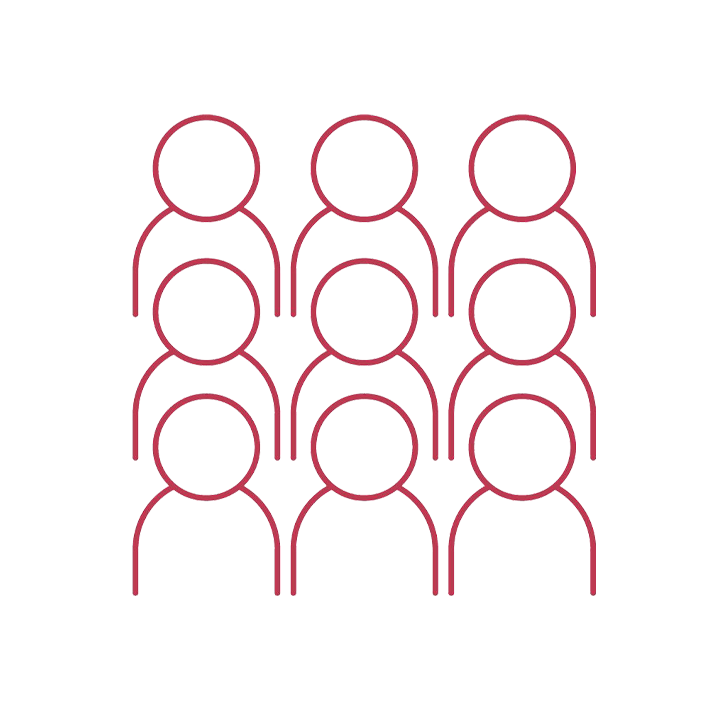 Capacity
Will employees continue to work remotely, alternate shifts or rotate schedules? Return to work in phases?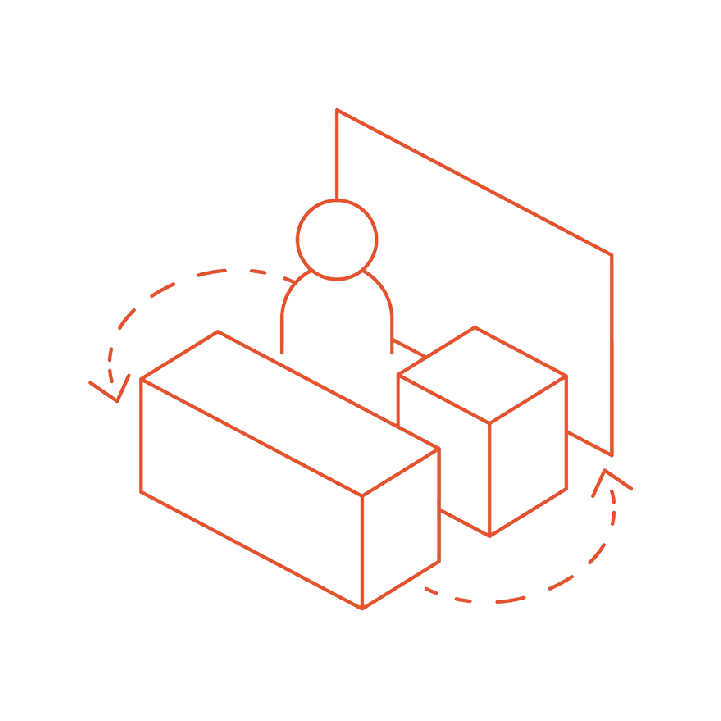 Flexibility
Can employees control their personal space? Can walls or screens be relocated to accommodate a fluid situation?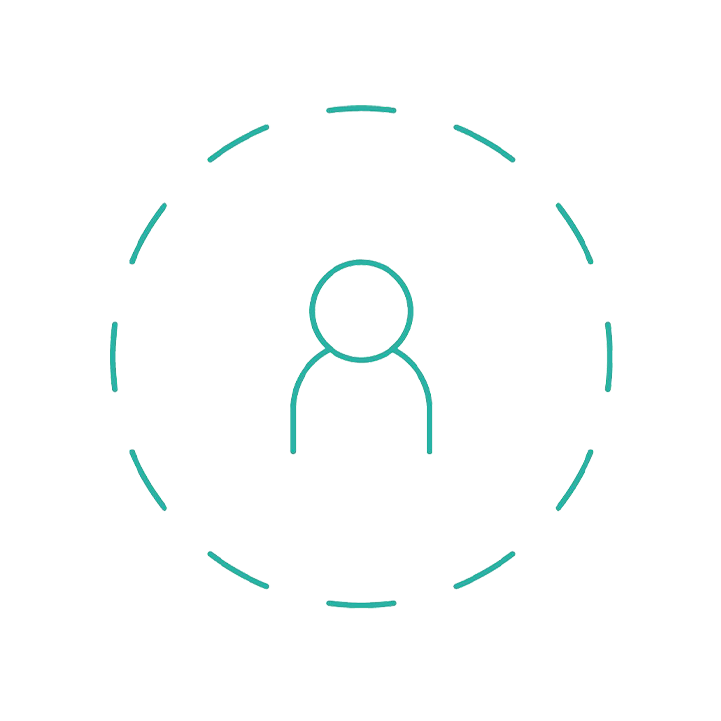 Space
How can you incorporate social distancing? Are there ways to delineate space? Improve wayfinding?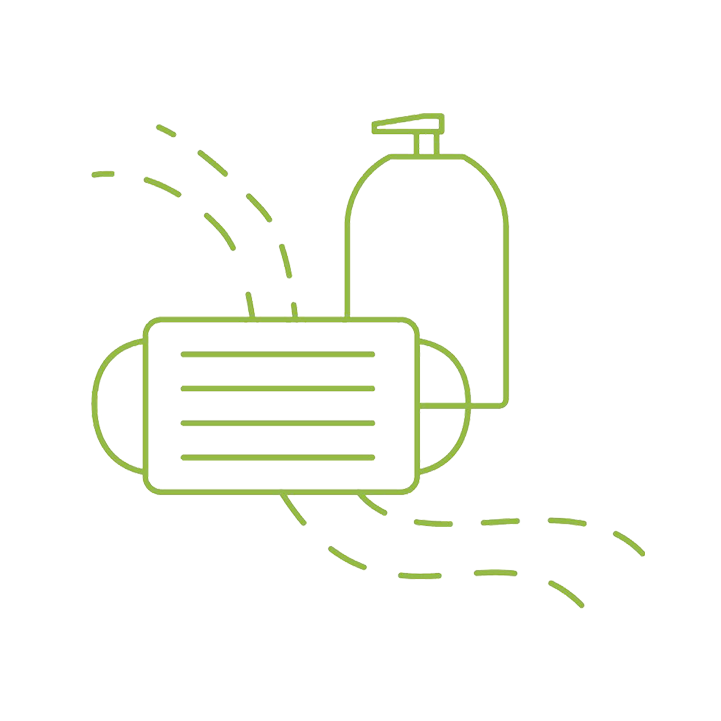 Safety
Where can sanitation stations be placed? What is respiratory etiquette? Cleaning protocols?
where we've been and
Where We're Going
As you compare where we've been to where we're going, one thing becomes apparent – our workplaces must be able to adapt to ever-changing, fluid situations. From point of entry to common areas to individual workstations, the "new normal" workplace needs to address capacity, space, flexibility and safety differently than it ever has before.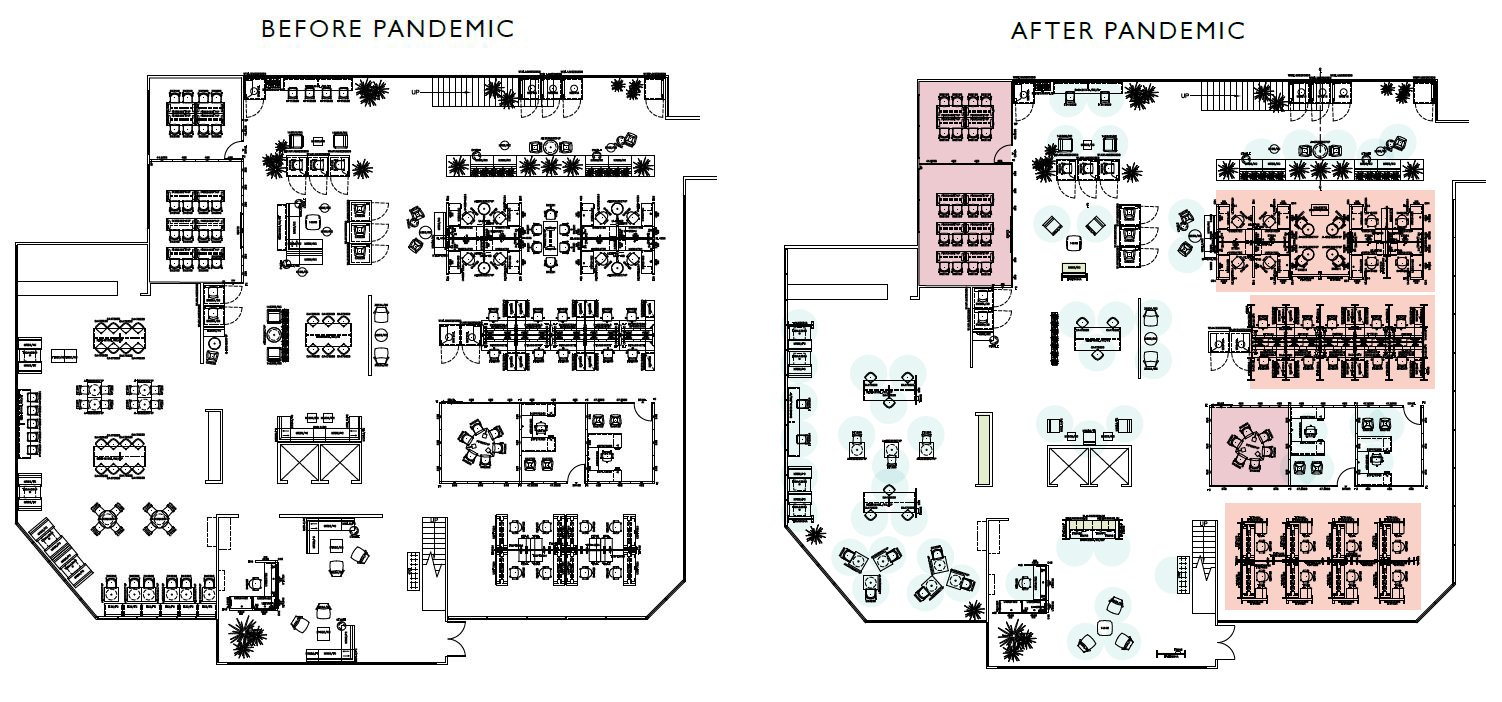 The After
Click on the letters in red below to review our thought process and ideas for changes to consider for various spaces throughout a typical work environment.
Overall Changes
Reduce, rearrange or reconfigure chairs and tables to comply with the 6' social distancing recommendations.
Place sanitation stations via freestanding screens throughout the space to encourage frequent hand sanitizing.
Additional Resources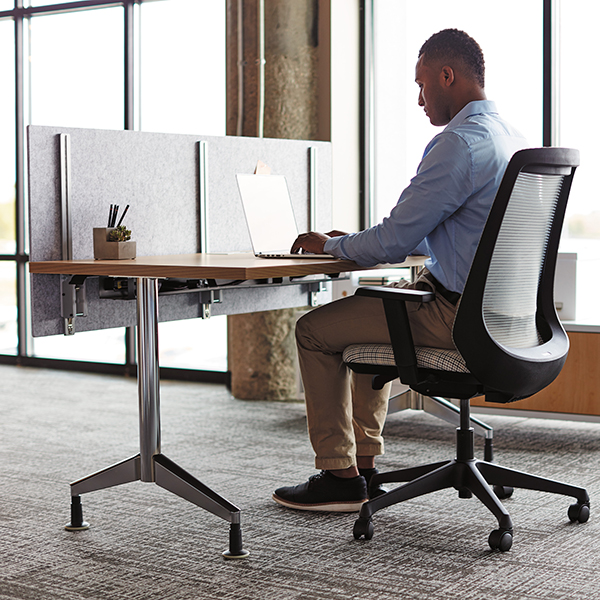 View our standard and modified options for screens and dividers, which provide an easy way to define space, regulate traffic flow and provide acoustic and visual privacy.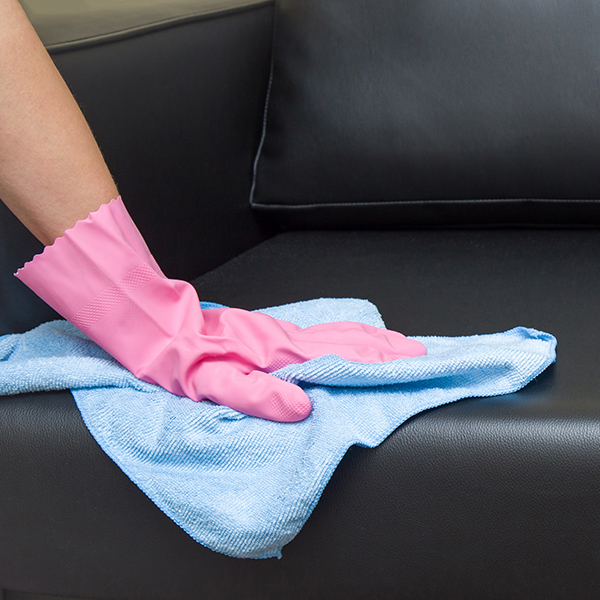 Review our guidelines which are acceptable for mitigating infection and maintaining the appearance, finish and function of your KI furniture.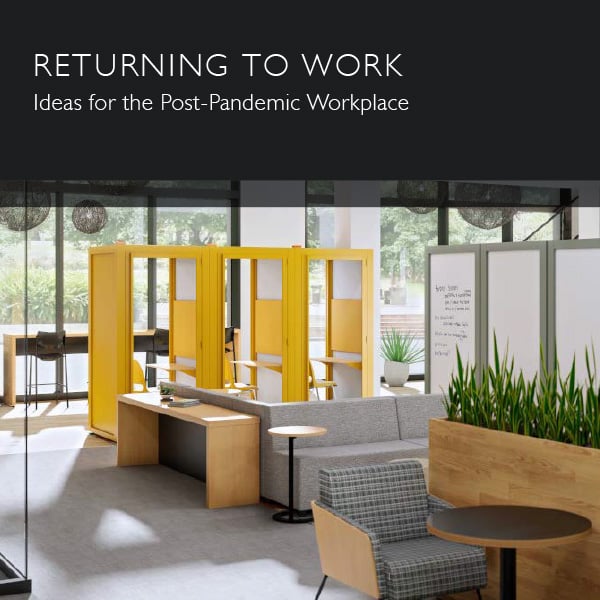 Download our comprehensive summary of research and ideas for how to redesign the post-pandemic workplace.
Let's Connect
We can help support your post-pandemic workplace.
Complete the form below to begin our discussion.