Tell Your Story
More than a collection of products, Tattoo is a design philosophy that celebrates freedom and independence, individuality and expression. It invites you to rethink and rearrange your space – independently and on the fly; defining and uniting.
Let Tattoo tell your story. Explore the idea starters below to find inspiration among limitless configurations supported by Tattoo.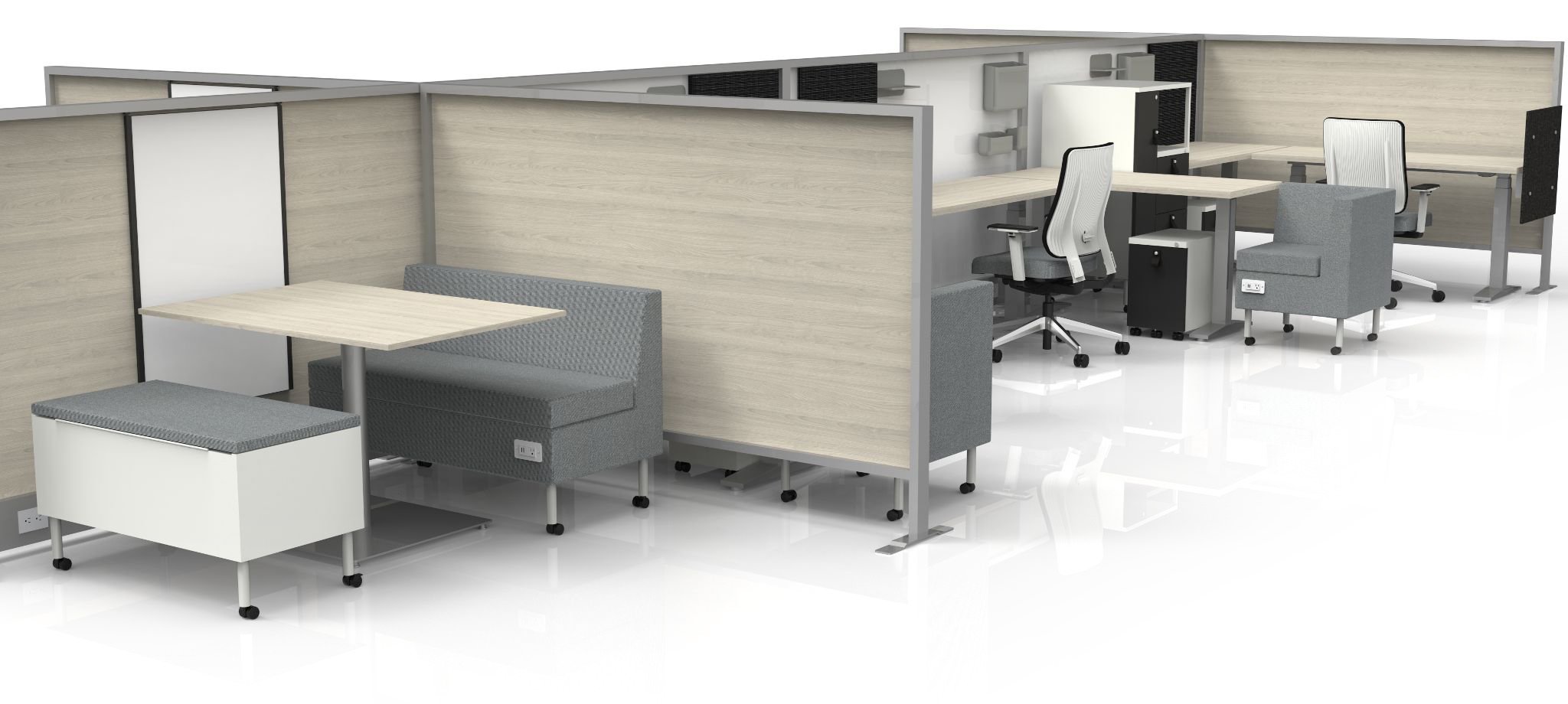 USER CONTROL
Mobile storage, height-adjustable tables and screens and reconfigurable magnetic accessories give employees control over their workspace.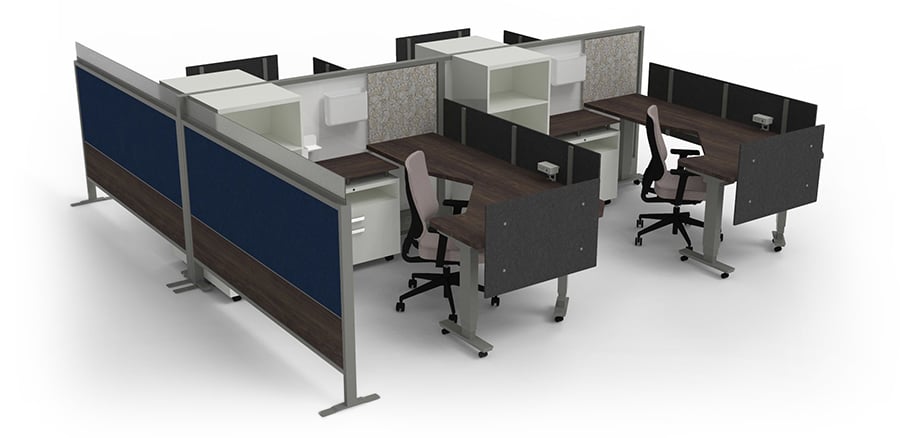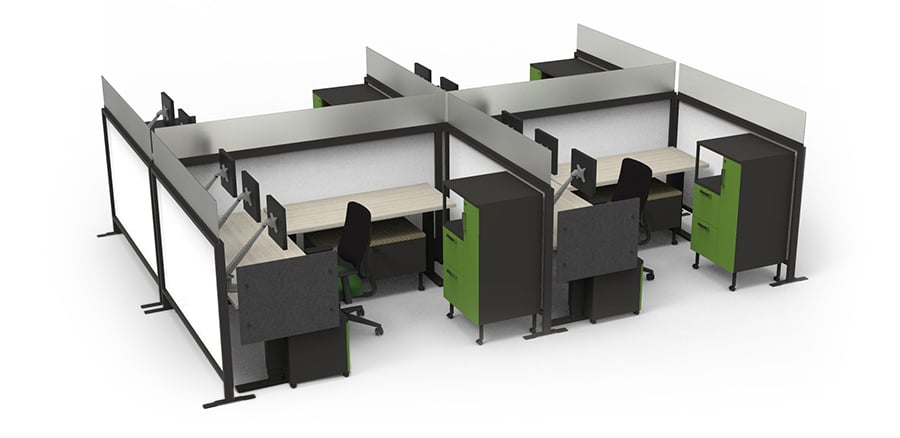 BALANCED STORAGE
Adapt to of-the-moment needs for visual privacy or interaction with mobile storage. Featuring an inset leg design, storage elements can easily be placed throughout the workspace.
FLEXIBLE ENGAGEMENT
Switch from individual space to shared space within flexible workstations centered by mobile storage with an upholstered top for impromptu seating space.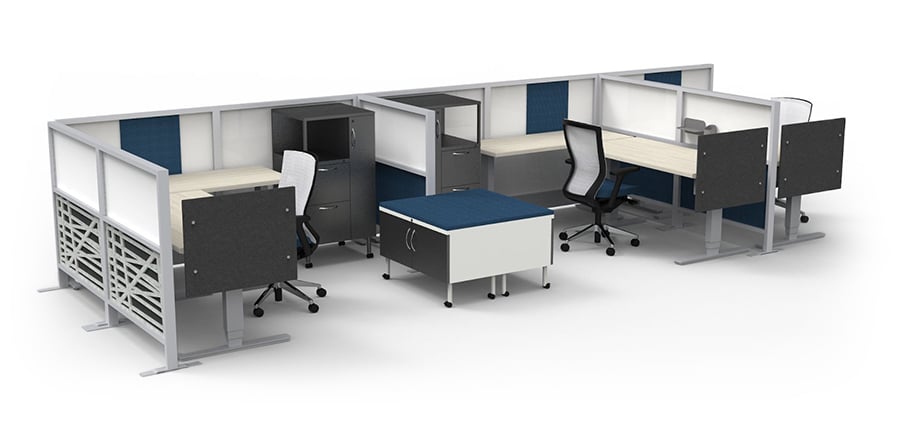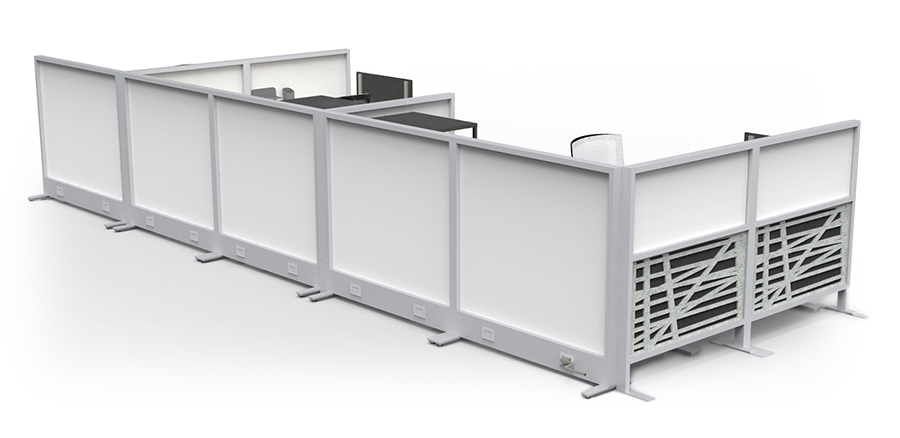 INLINE SUPPORT
Spine screens support in-line planning with dynamic power options. Join spine screens with complementary flex screens, and add a variety of screen inserts to enhance aesthetics, acoustics and function.
RESPOND TO CHANGE
Rethink and rearrange Tattoo workstations, without drawing new floor plans, ordering parts or scheduling installation! Screens easily rearrange when needed.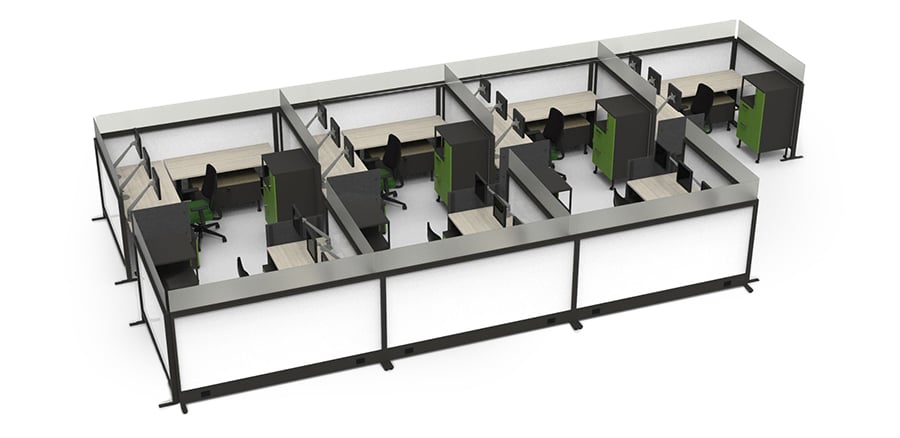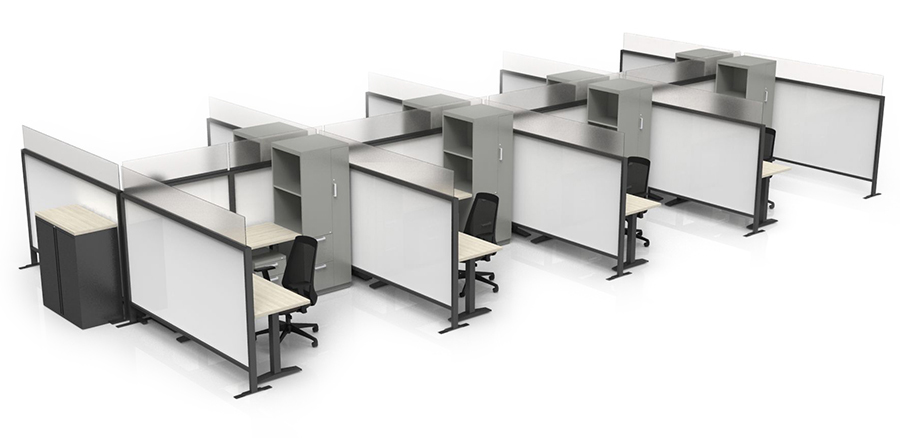 COMPLEMENTARY DESIGN
Coordinating dimensions and design details ensure all elements within Tattoo--other complementary product lines--fit spatially and aesthetically with the same footprint.
DEFINE AND REDEFINE SPACE
Tattoo elements work together seamlessly or independently. Screens arrange parallel, perpendicular or freely offset with other screens to delineate space.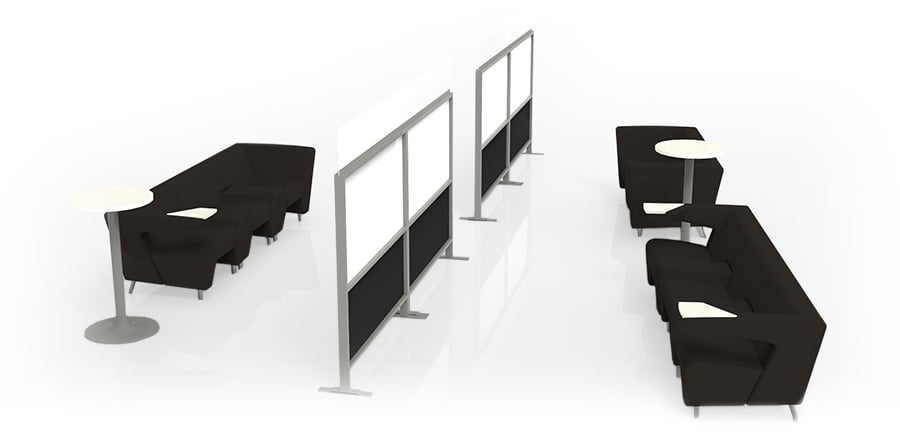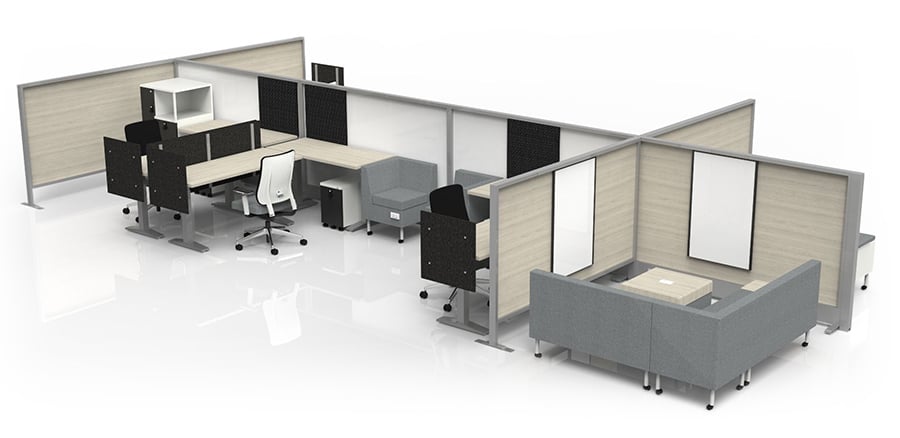 SLIM AND SMART
Modular, lightweight "slim" lounge components easily move and reconfigure. Diverse seating elements are designed and scaled to visually integrate with other Tattoo elements and much more.
Animations
See how quickly and simply Tattoo components rearrange within any work area.
Planning Ideas
View these idea starters for inspiration as you plan
and design spaces with our dynamic Tattoo Collection.