The Evolution of Workplace Wellness and Why It Matters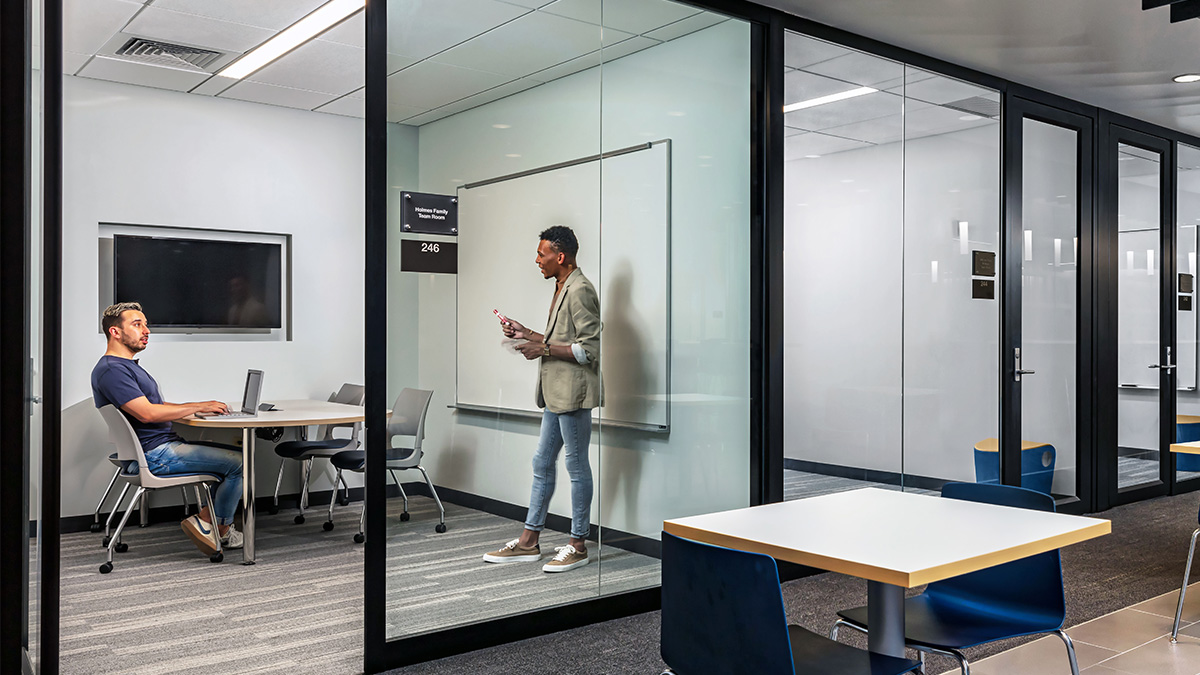 We're passionate about wellness in the workplace at KI. In fact, overall well-being is central to how we do business, how we design our products and even how we support our greater community.
In 2014, we published our initial research about active design, which uncovered a major gap in companies that offered corporate wellness programs but lacked a corporate culture that actually promoted wellness among employees.
After continued research in this area, we've noticed a fundamental shift in what is meant by the topic of workplace wellness. We recently conducted surveys and focus groups with employers as well as workplace strategists, architects and designers working with corporate clients, as a follow up to our 2014 survey.
The results were remarkable. In particular, we found our understanding of wellness has evolved from addressing physical needs to focusing on greater human desires, like the need to belong and have a purpose.
Based on these findings, we completed a new white paper on active design which presents pragmatic principles to guide employers as they work to meet today's expectations for a healthy workplace.
Following is an overview of our findings and a reflection on new perspectives for workplace well-being.


Then and Now: Top Workplace Goals
To identify changes in perspective, we asked A&D survey participants to identify their clients' top workplace goals, just as we did eight years ago.
In 2014, half of respondents said that "increasing collaboration" and "increasing employee recruitment and retention" were their clients' top workplace goals. Additionally, 45% of respondents identified "improving employee satisfaction or engagement" as a primary goal.
By 2021, top workplace goals had changed significantly. Although a large portion of respondents (40%) still identified "increasing collaboration" as a major goal, two new focus areas emerged. Nearly 65% of respondents said "creating a workplace that better supports a variety of work styles" and another 40% said "encouraging wellness" were their clients' top workplace goals.
We observed this shift when comparing data on specific goals as well. While more than half of respondents in 2014 cited "increasing recruitment and retention" as a top goal, less than a quarter did in 2021. Roughly 25% of respondents identified "encouraging wellness" as a top goal in 2014, but that number jumped to nearly 40% by 2021.
Top Priorities for Workplace Design
according to A&D survey respondents
65%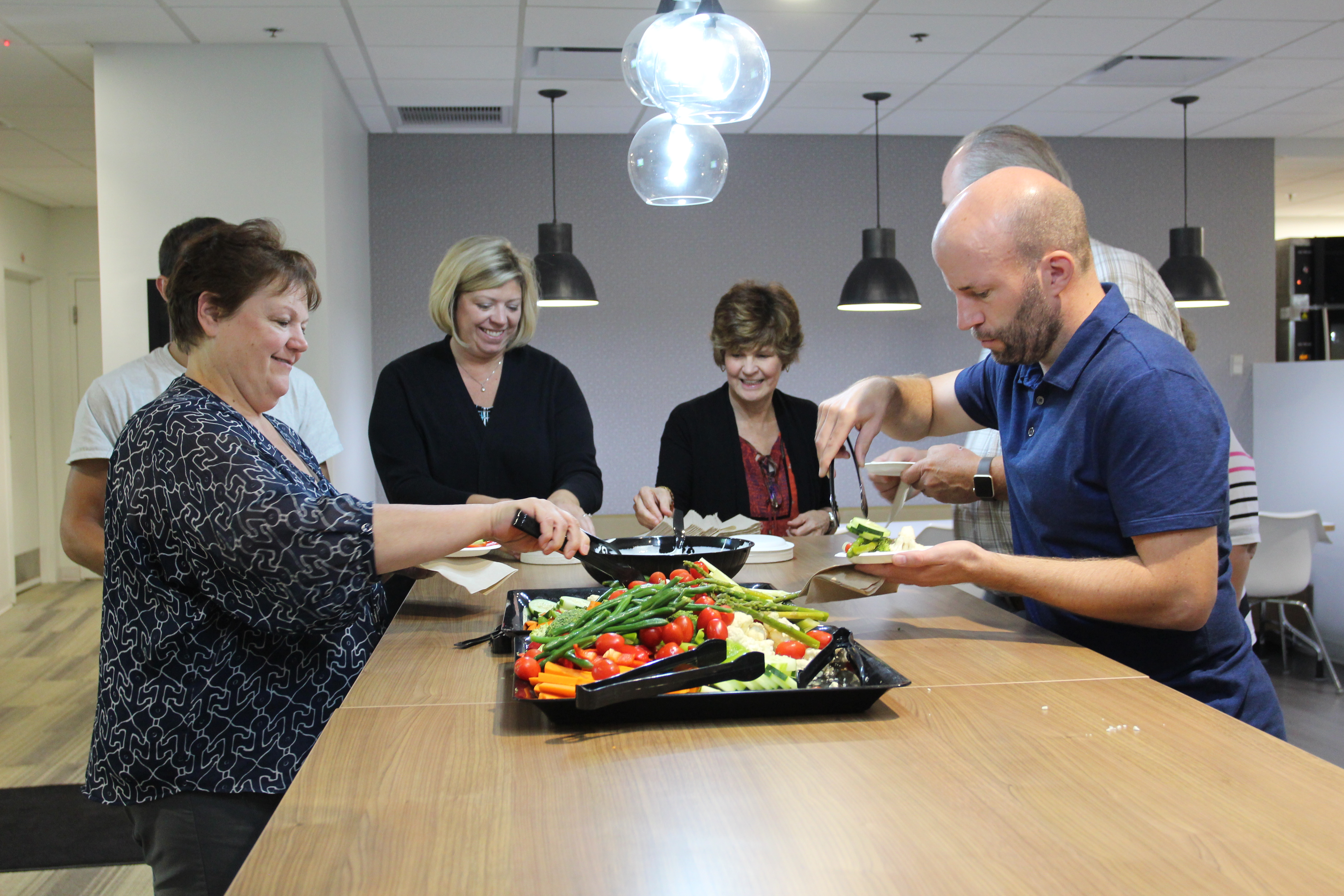 40%
40%
These results indicate an evolution in employers' perspectives on how to attract and retain employees. Rather than explicitly prioritizing recruitment and retention, employers today focus on supporting employee choice and well-being as a means of ensuring employees are drawn to and remain at their company.


A Workplace Culture Transformation
When we set out to conduct recent research, we knew our survey questions needed a refresh. Since our 2014 survey, the debate over open offices has gained traction. And most notably, a global pandemic has radically transformed how we work and what employees want out of their jobs.
To accommodate these transformations, we added two potential answers to the survey question about workplace goals:
Implement a hybrid work policy
Create a workplace that better supports a variety of work styles
The cultural shifts that inspired these questions emerged in the answers as well. "Creating a workplace that supports a variety of work styles" yielded the highest share of respondents (65%) of any workplace goal.
About 10% of respondents cited "implementing a hybrid work policy" as a top workplace goal, but hybrid work appeared to influence other survey results. About one-third of respondents said "reducing real estate costs" was a top goal in 2014, while less than 10% of respondents did so in 2021. This decline is likely a result of the rise of hybrid work models and friendlier market conditions for commercial real estate.


How to Put Wellness Goals into Action
Our findings confirmed a shift from focusing on employees' physical wellness to supporting their holistic well-being, including mental wellness, autonomy, a sense of belonging and more. So, we decided to revamp our principles of active design to reflect the needs of today's employees.
Several of our 2014 principles are just as relevant, like encouraging movement and healthy eating in the workplace. After all, physical wellness is a component of overall well-being. We also evolved previous principles on daylighting and outdoor workspaces into a comprehensive new principle on the benefits of connecting with the outdoors.
Other principles advanced to encompass a broader scope as well. For instance, we noted "creating a variety of workspaces" as a sole principle eight years ago. Today, we recommend "enabling choice." That includes offering varied workspaces, but it also extends to accommodating different work styles and incorporating flexible work policies. Similarly, our 2014 focus on encouraging face-to-face communication has given way to recommending that employers create a sense of belonging and connection more widely.
We also introduced two new principles: fostering growth and combating workplace stress. We believe that giving employees agency over their future through professional and personal development programming can bolster their sense of purpose. Amid the challenges of the pandemic and prolonged remote work, we feel employers should do their part to address workplace stress and support the mental health of their workforce.
Support Well-Being with Workplace Design
Over the last eight years, the nature of work has transformed at lightning speed. Through our active design platform, it's our goal to help employers find tangible ways to support their employees' well-being – through the changes of today and years to come.
Check out our new white paper on the topic. And stay tuned for additional insights on how to evolve your workspace to support employee well-being.
If you'd like to learn more about our research or schedule a free consultation for your workplace design, please contact me at jonathan.webb@ki.com.
Subscribe
Stay up to date with the latest trends and more.