How to Simplify the Complexity of Designing College Spaces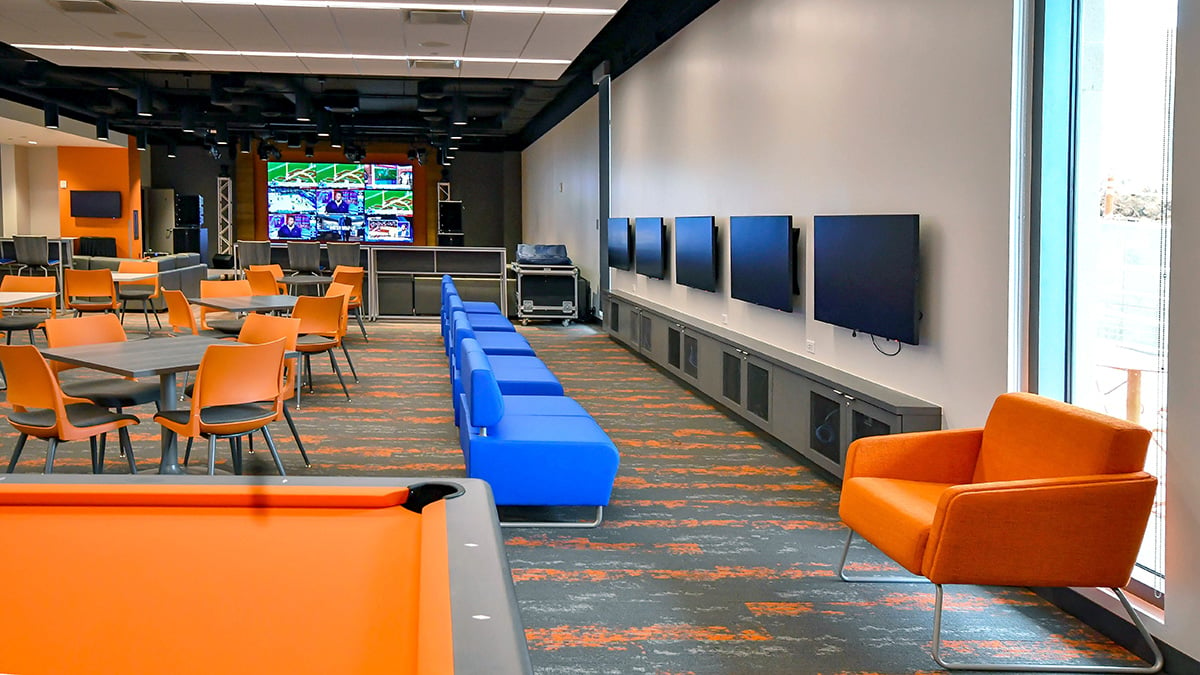 Colleges are complex places. At any given time, you'll find students learning in the classroom, socializing with friends, grabbing a bite in the dining hall, brainstorming for a group project after class, creating art or technology and more. That's a lot for one campus to handle.
Counter-intuitively, that kind of complexity demands simplicity. We're witnessing a design shift in college environments that can address an array of activities on campus. Let's take a look at some of those spaces and how to create them.
Simplicity in Design
For a long time, colleges designed each space on campus to serve one purpose. Classrooms were designed for lectures, libraries for studying, dorms for sleeping. But in today's rapidly evolving college environment, anything can happen anywhere.
Multipurpose environments can help schools accommodate an array of activities. For instance, versatile makerspaces with furniture that can easily rearrange, such as The Garage at Northwestern University, helps students engage their creative side. A single makerspace can accommodate a wealth of activities, including chemistry experiments, woodworking, robotics, culinary arts, 3D printing and more. Larger spaces that are used as classrooms, banquet halls, job fairs and more require adaptable and easily stored table and seating options.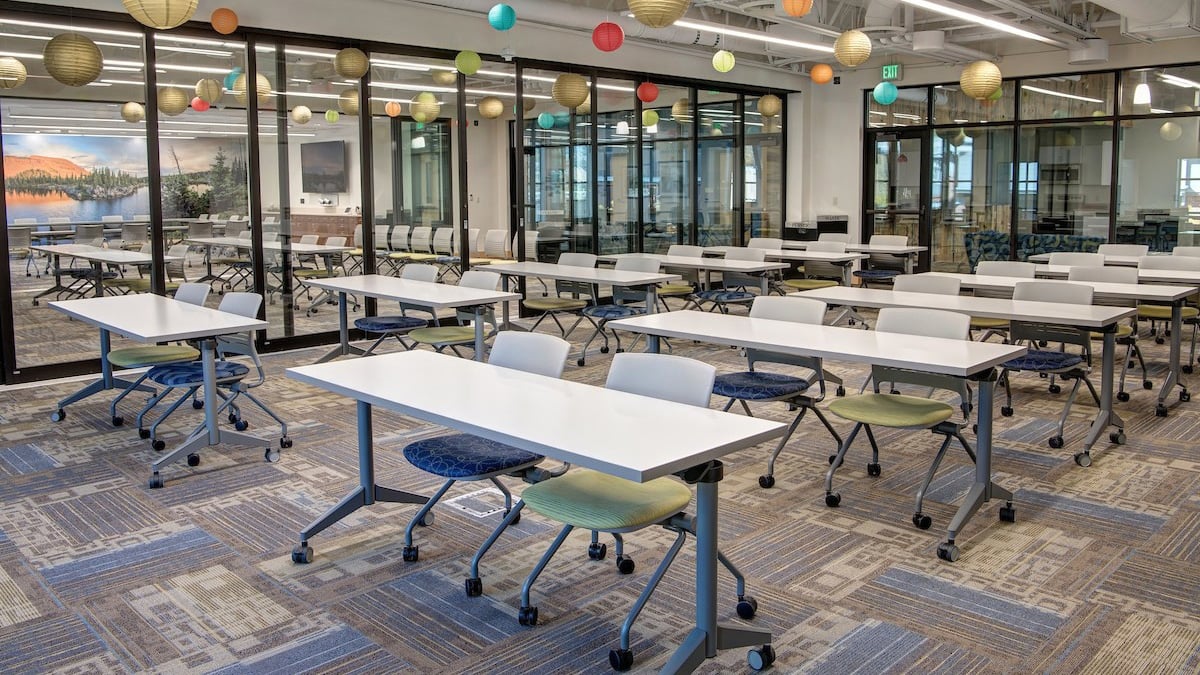 Libraries and common areas witness a lot of activity, from eating lunch over a last-minute paper to impromptu study groups. In these spaces, schools can opt for lightweight, spacious worksurfaces that pair with lounge and booth seating. Students will gravitate toward these spaces because they work well for multitasking and varied needs.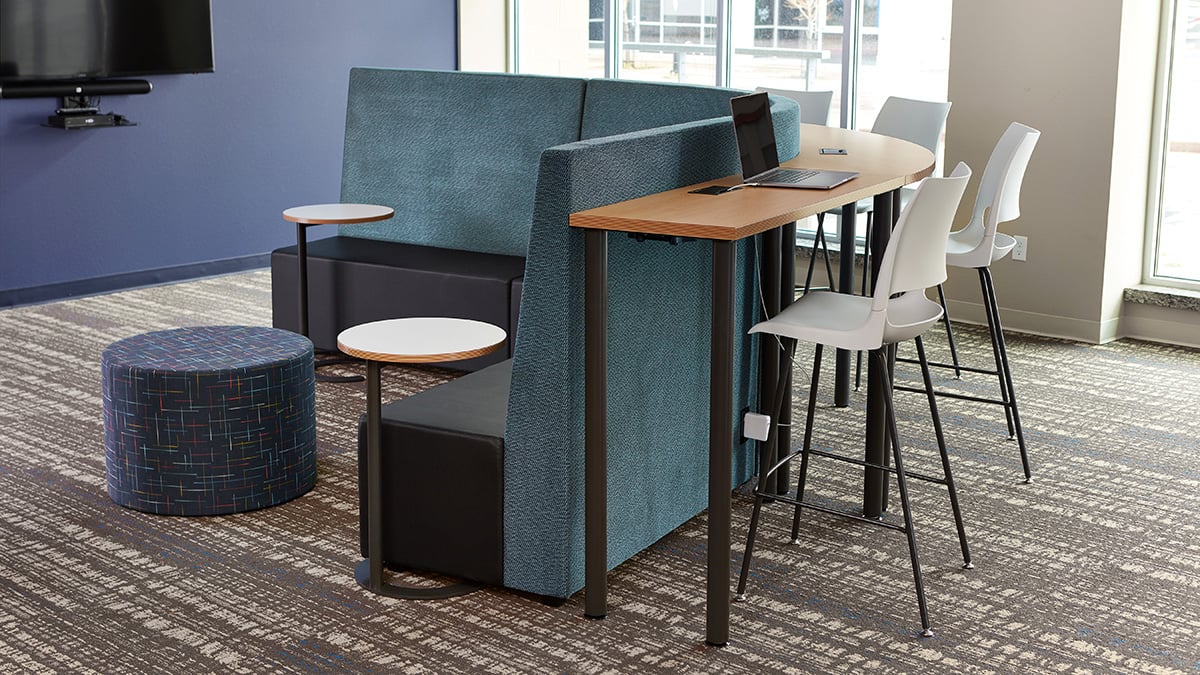 In the dorm room, students will sleep, eat, study, watch TV, get ready for a night out and more. Modular furniture is crucial for smaller spaces like these where less is more. Dorm beds, desks and storage designed to maximize space and student choice are the ultimate solution.
Simplicity in Process
Striking a balance between simplicity and complexity may sound like a daunting task, especially when considering the needs of tens of thousands of students and multiple campuses. At KI, we believe that simplicity in the design process is just as important as the design itself.
We have the capacity to standardize and manufacture furniture for large-scale projects, or even modify and co-create products that are tailored to specific needs.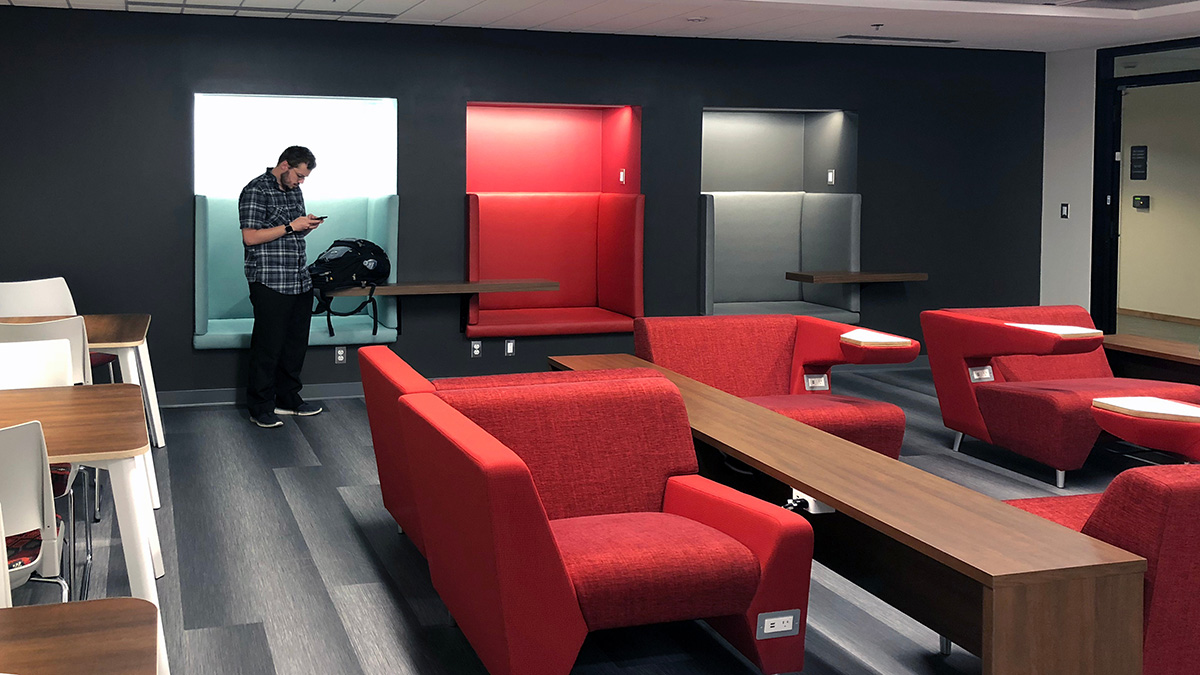 Our team of specialists can take on the project management burden from you and your team, guiding the process from the initial meeting to post-installation. We work hand-in-hand with your supporting dealers, designers and facilities personnel. Our team oversees delivery and installation, and after the fact, offers support through regular check-ins for life.
Effortless Education
To support the hustle and bustle of campus life, it's important to get back to the basics. With flexible, multipurpose pieces, students can make anything happen, no matter the location.
For inspiration on how institutions of higher education are transforming campus spaces, check out our case studies or this blog post on how schools are using their HEER funds.
Subscribe
Stay up to date with the latest trends and more.