Explore

Strive Nesting Chair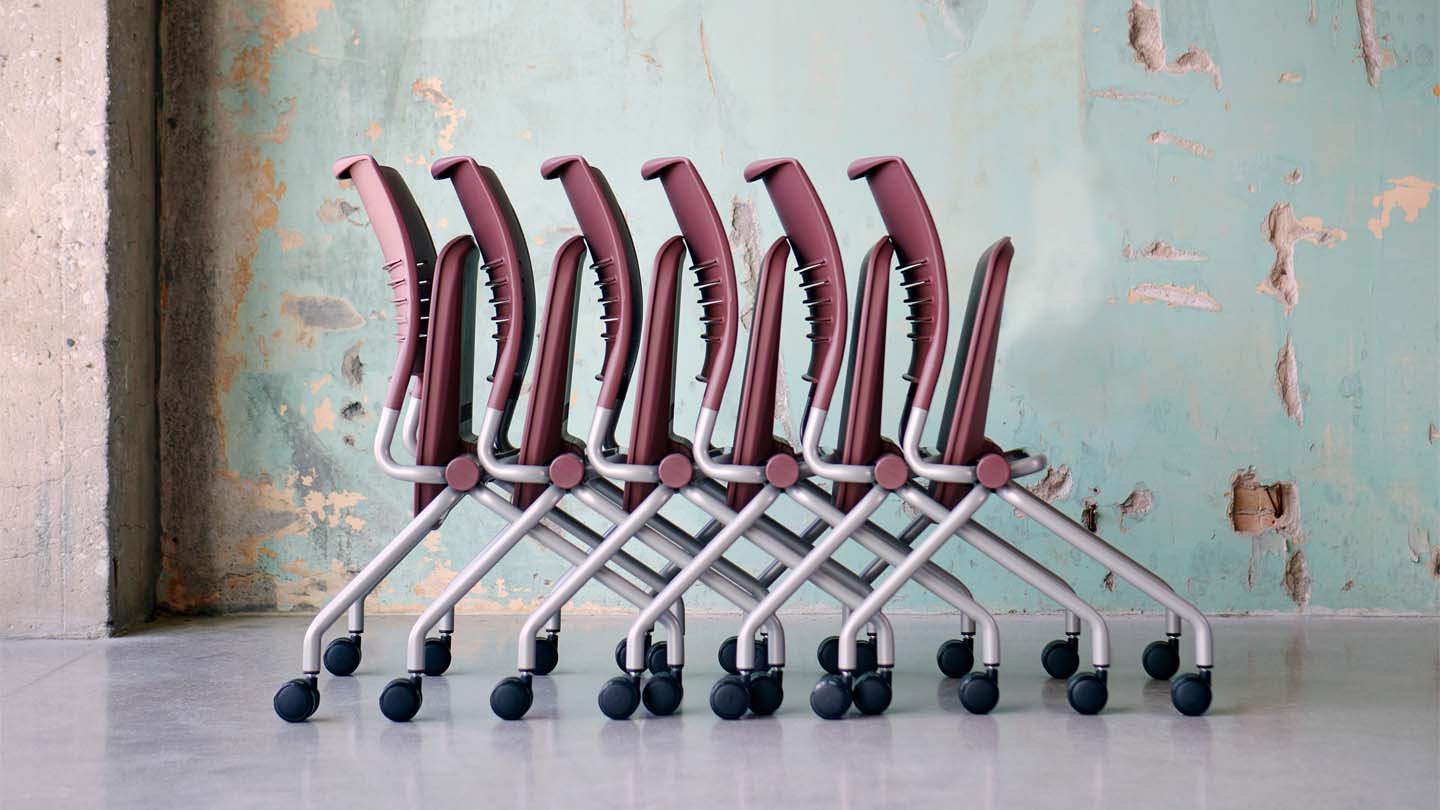 Adaptability with a Simple, Elegant Design
With a clean aesthetic, Strive nesting chairs adapt to a wide range of environments. They support movement with a slatted flex back and contoured curves. Flip-up seats provide convenient nesting for easy storage or relocation. Nesting chairs are available in a variety of colors and offer optional t-arms or tablet arms and an upholstered seat.
Features
Versatile, mobile Strive nesting chairs are ideal for fast-paced learning and training spaces
Flex back encourages movement, relaxation and enhanced circulation
Flip-up seats enable convenient nesting for storage or transport
Fixed T-arms, armless or tablet arm (standard or oversize)
Poly or upholstered
Construction
Two-piece seat is injection-molded polypropylene reinforced with internal steel channels - back has integral steel cantilever spring to provide supportive flexing back
Frames are 1", 13-gauge high-strength steel tubing with welded joints
Frames are finished in either baked-on electrostatically-applied 30-degree gloss epoxy powder-coat paint or bright nickel-chrome plating
Carpet or hard floor caster or 2" bell glide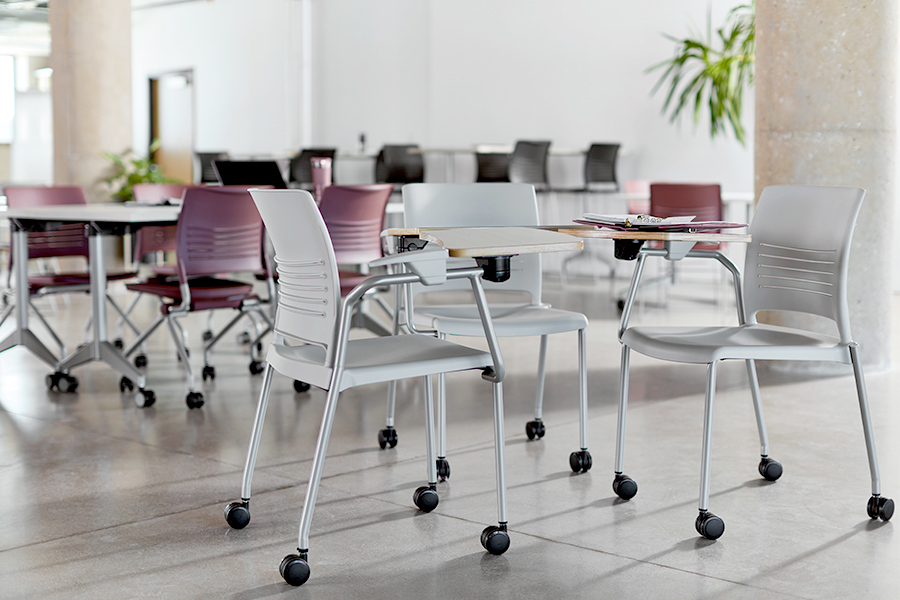 Extensive Design Cohesion
Design Customization
With the versatility to fit any environment, Strive can be specified to fit the design aesthethic of any space with its variety of standard colors and finishes.
List Price Starts At
$540 – $926
Lead Time
5* Weeks
*For Strive nesting chairs with upholstery lead time is 5 weeks. For Strive nesting chairs with tablet arms, lead time is 6 weeks.
Request a Quote
To request a quote for this product, submit the form below and a KI representative will contact you shortly.