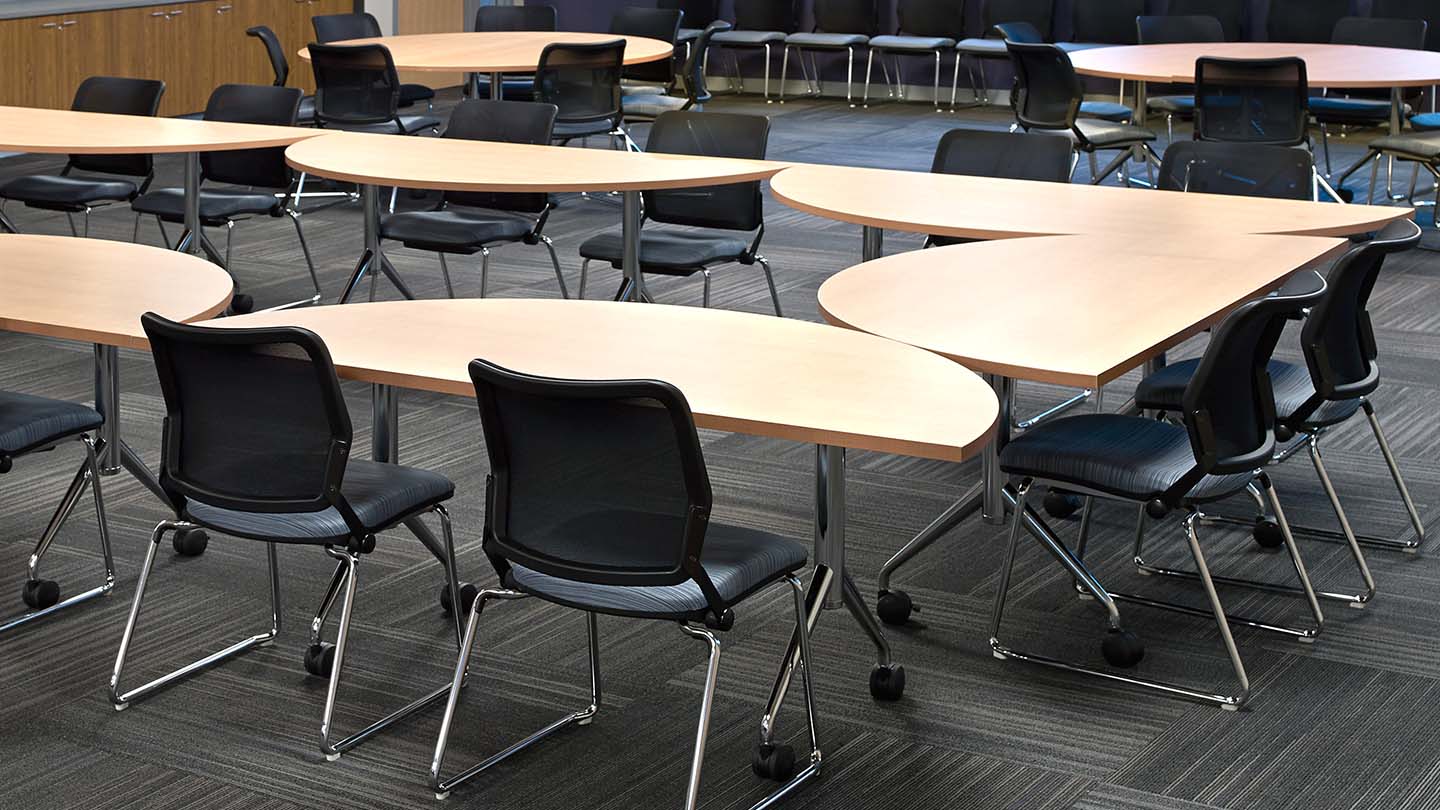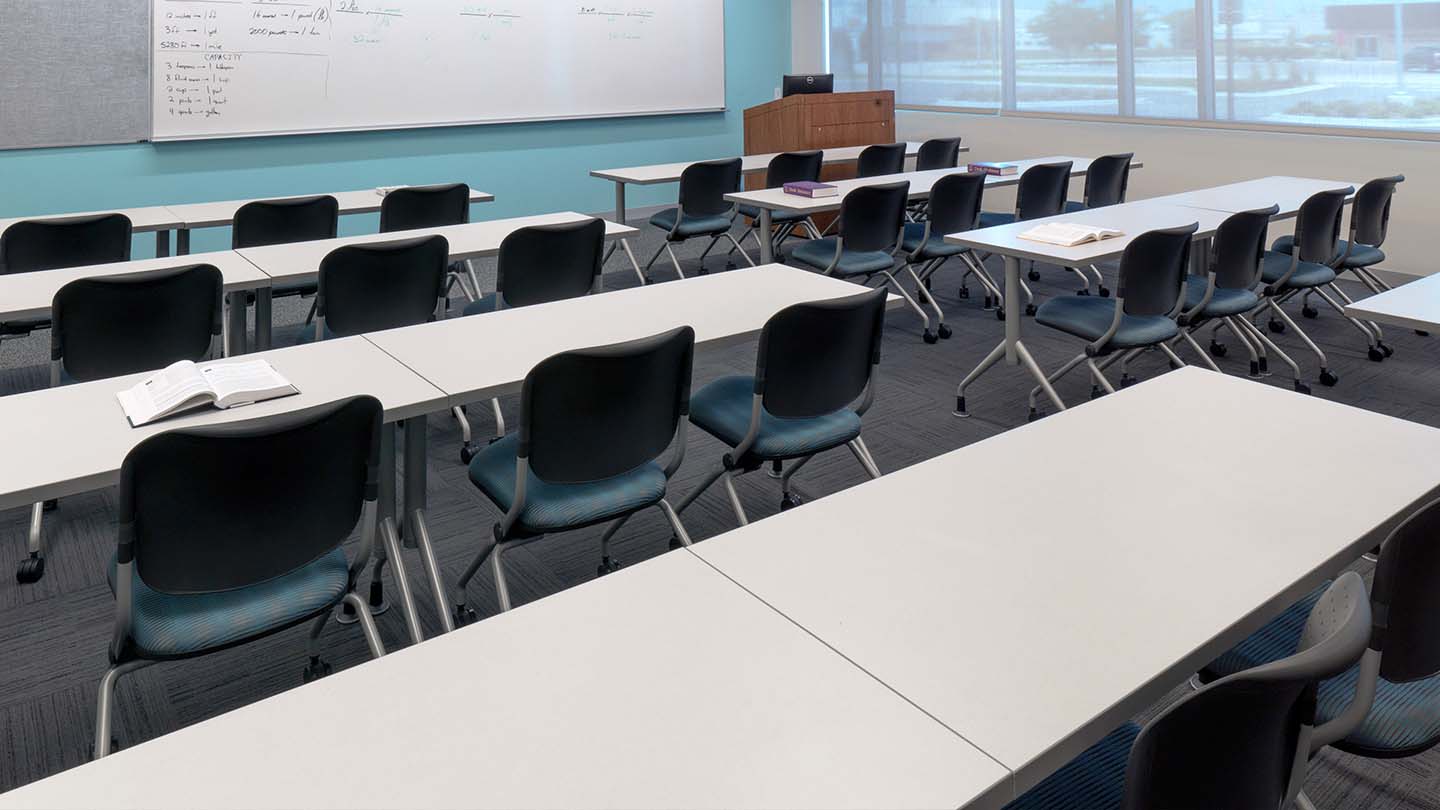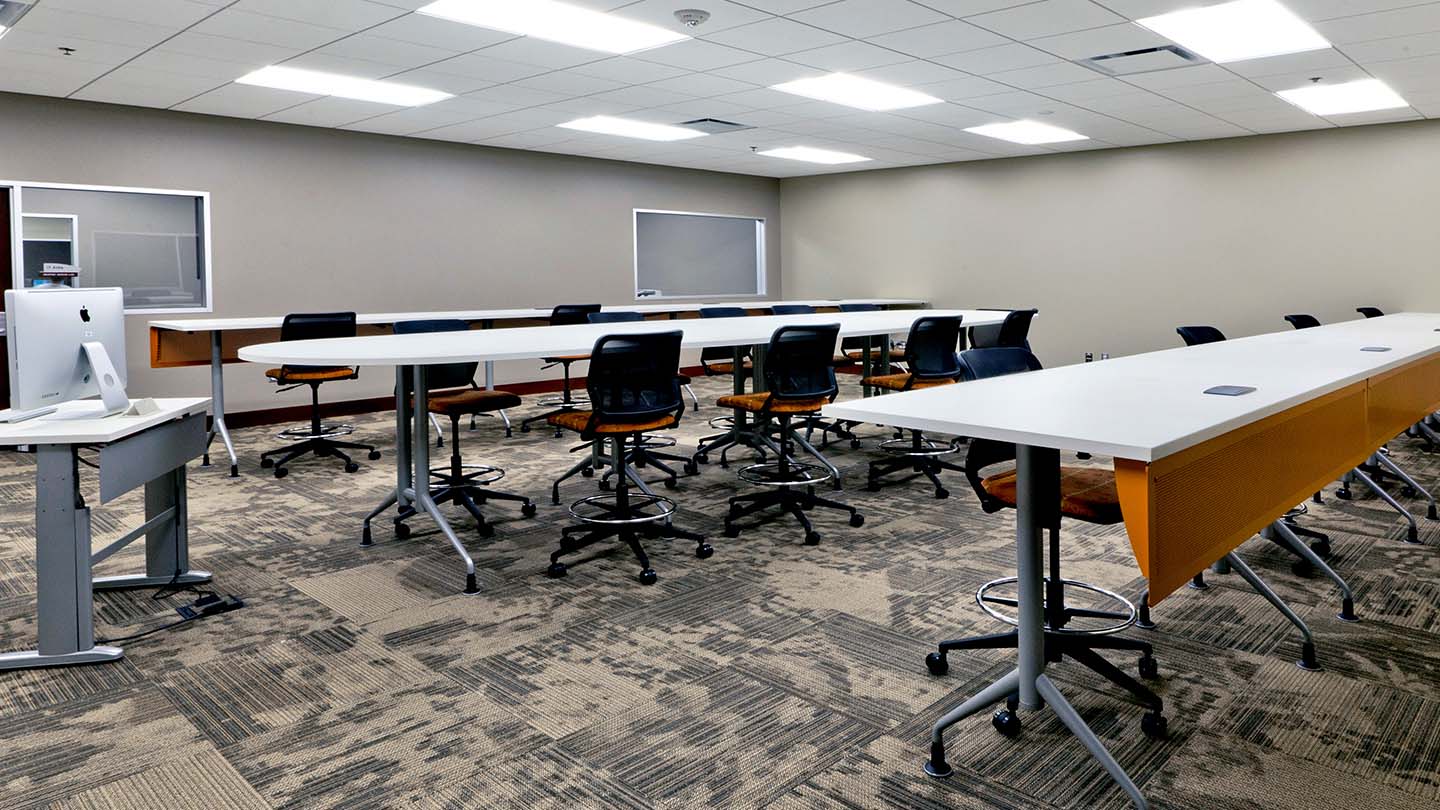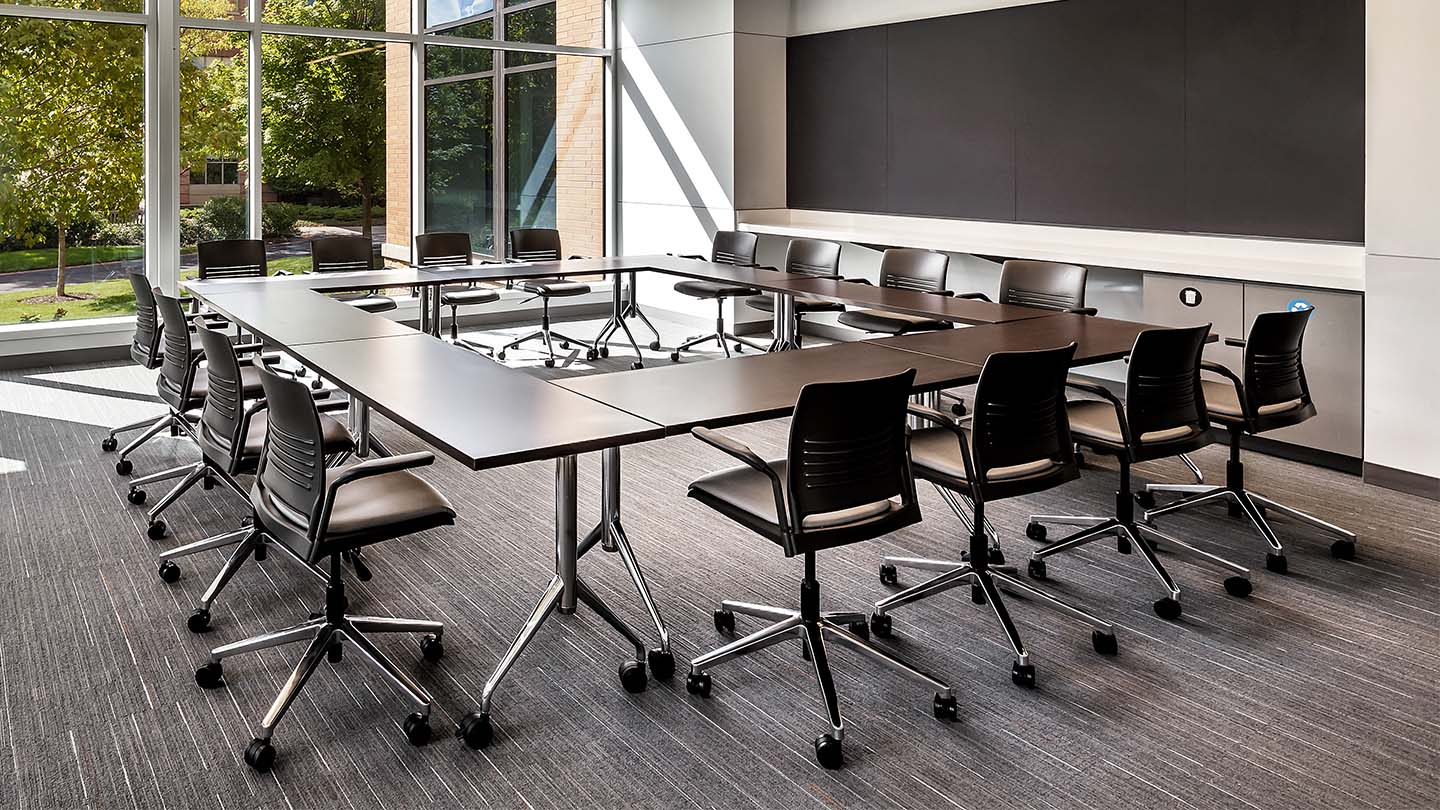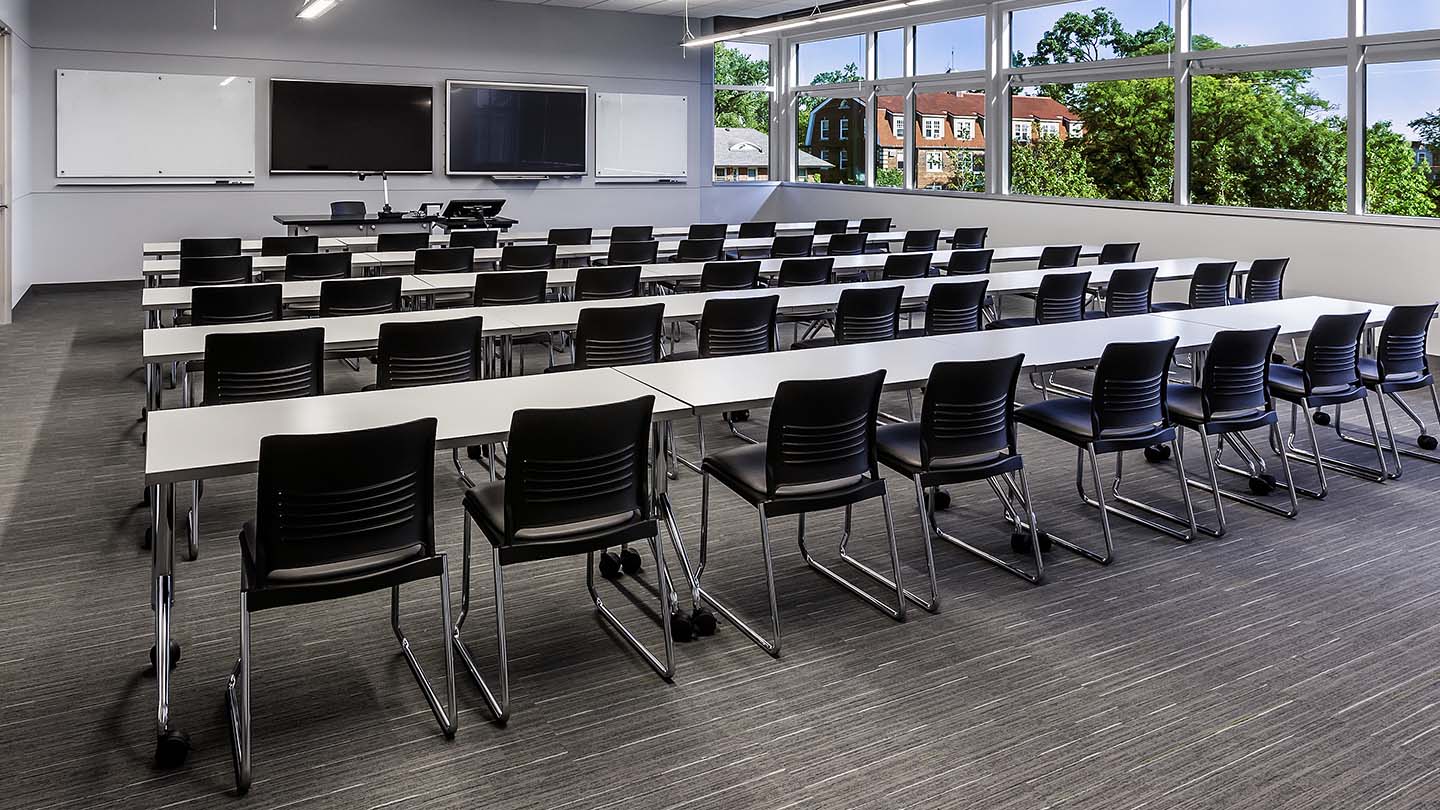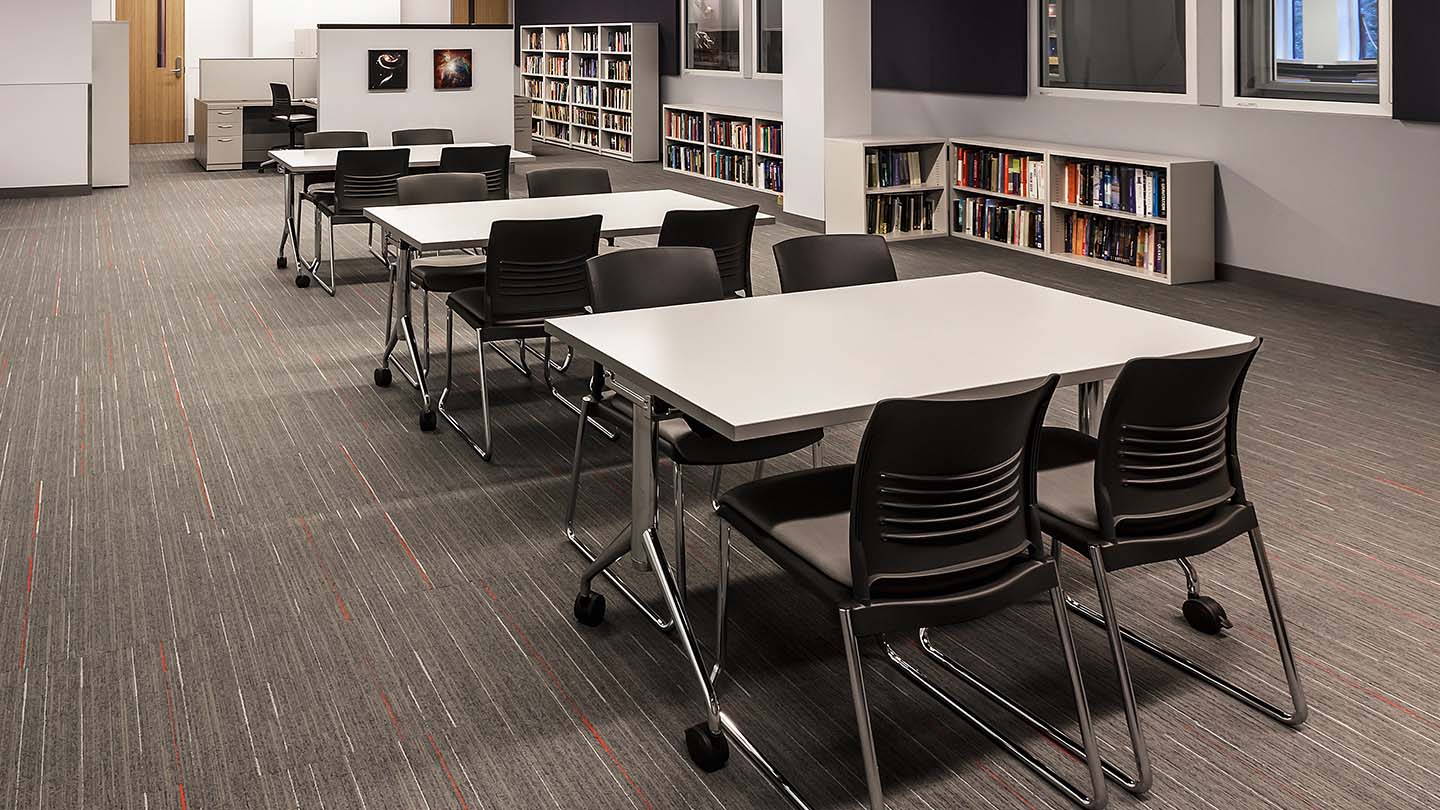 Dynamic Table Solution
Trek tables exemplify excellent design and exceptional functionality. With a contemporary aesthetic suitable for various settings, these tables introduce a modern appeal. The inclined Trek leg design deviates from the usual floor-bound bases, and the tables offered in several versions, ensure versatility across diverse environments.
Features
Offer an attractive, angled leg base profile, which allows ample leg clearance on all sides
Optional quick-release modesty panels enhance Trek's sleek, contemporary design
Easily adapt to a wide range of applications, including training environments, large or small group interaction, and collaborative spaces
Available as folding, fixed or flip-top models
Select either standard or lightweight top
Optional PowerUp modules provide convenient power and data access
Offered in a variety of sizes and table top shapes
Trek Plus options create varied configurations, with an easy-to-use, quick-connect ganger to lock tables together
Pin-height adjustable bases adjust to a variety of needs and uses
Choose glides, casters, or a mix of both for varing levels of mobility
Construction
Trek employs heavy-gauge tubular steel components in fixed, folding, pin-height or flip-top models
Includes T, TT and X base configurations
Tables with casters will include two locking and two non-locking casters
Casters and glides available in black only
Ganging mechanism does not require tools when joining tables and is self-storing under tabletop
Lightweight folding mechanism easily releases and folds leg tightly to table bottom and securely locks with two polypropylene clips
Pin-height adjustable bases can change height from 23" to 32" in 1" increments, and is accomplished by one person, without tools, with the table in an upright position
Standard flip-top table does not have a detachable top
List Price Starts At
$924 – $30,919
Lead Time
3* Weeks
*For Trek tables with T bases, lead time is 9 weeks.
Request a Quote
To request a quote for this product, submit the form below and a KI representative will contact you shortly.