5 Ways to Improve Your School with American Rescue Plan Act Funds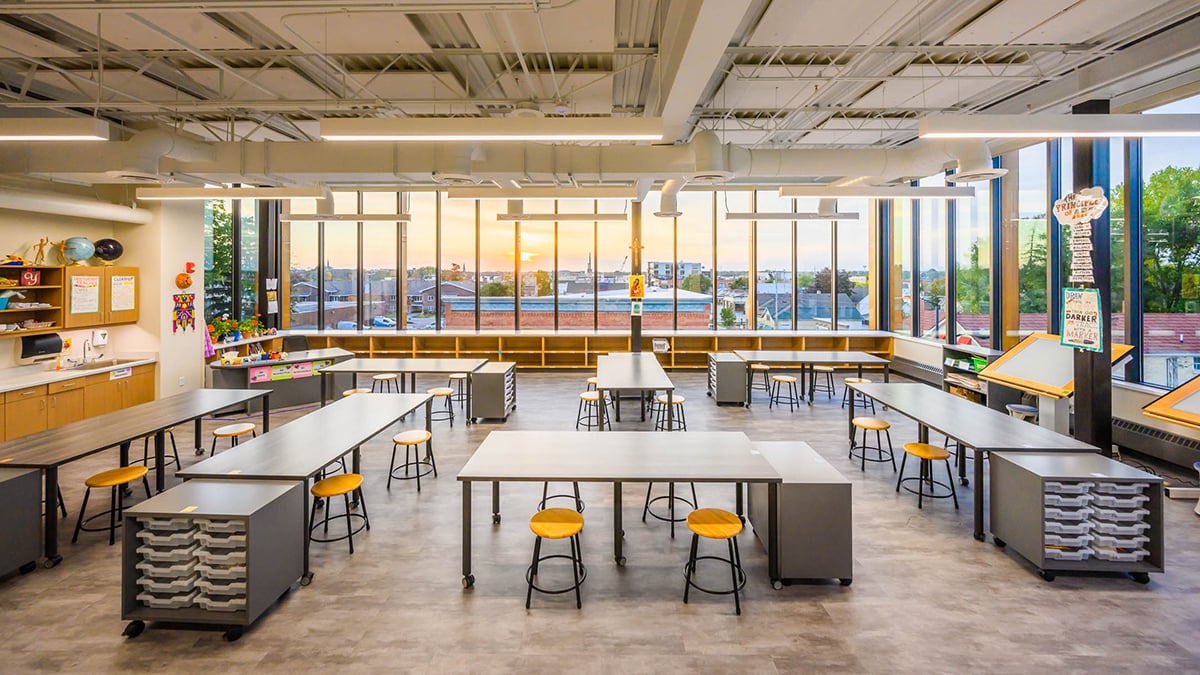 Earlier this year, Congress passed the American Rescue Plan Act, which provided almost $125 billion in federal funding for education. Most of that money is earmarked for local school districts and college campuses.
Some have already begun to spend their federal dollars upgrading their physical learning environments with new tables, desks and other supplies. Others are still formulating their plans.
If you are still in the formulating stage, here are five ideas for maximizing the impact of those federal dollars on your college campus or in your K-12 school district.
1. Upgrade to Flexible Classroom Furniture
The COVID-19 pandemic forced faculty, administrators and students to be flexible and resilient in the face of constant change. Even after the pandemic passes, flexibility will remain a core value in the classroom.
Designing for flexibility can include a space with mobile tables and desks that can be easily reconfigured to support different pedagogical approaches – or changing guidelines for spacing between students.
By supporting both individual and group work, versatile seating can embed flexibility within a learning environment.
ARP Allowable Activity:
Facility improvements that reduce risk of virus transmission and support student health needs. ARP Act Section 2001 (e)(2)(O)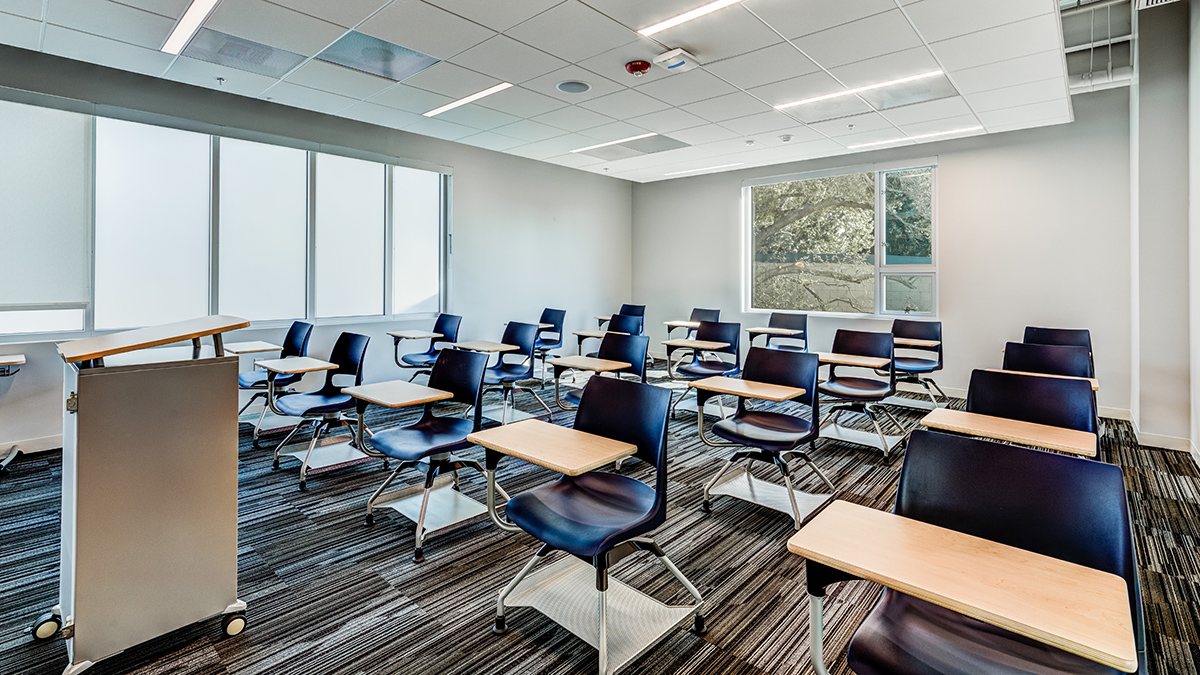 2. Invest in Technology to Support Integrated Learning
Cutting-edge technology enabled the switch to remote learning during the pandemic. Distance and hybrid learning will remain fixtures of schooling into the future.
Schools and campuses need to continue to invest in not just hardware and software but the spaces that support the technology they're deploying. Work tables and study spots with charging ports or desks with platforms for laptops and tablets can ensure that schools get the most out of their technology.
ARP Allowable Activity:
Educational technology that aids in interaction between students and instructors. ARP Act Section 2001 (e)(2)(K)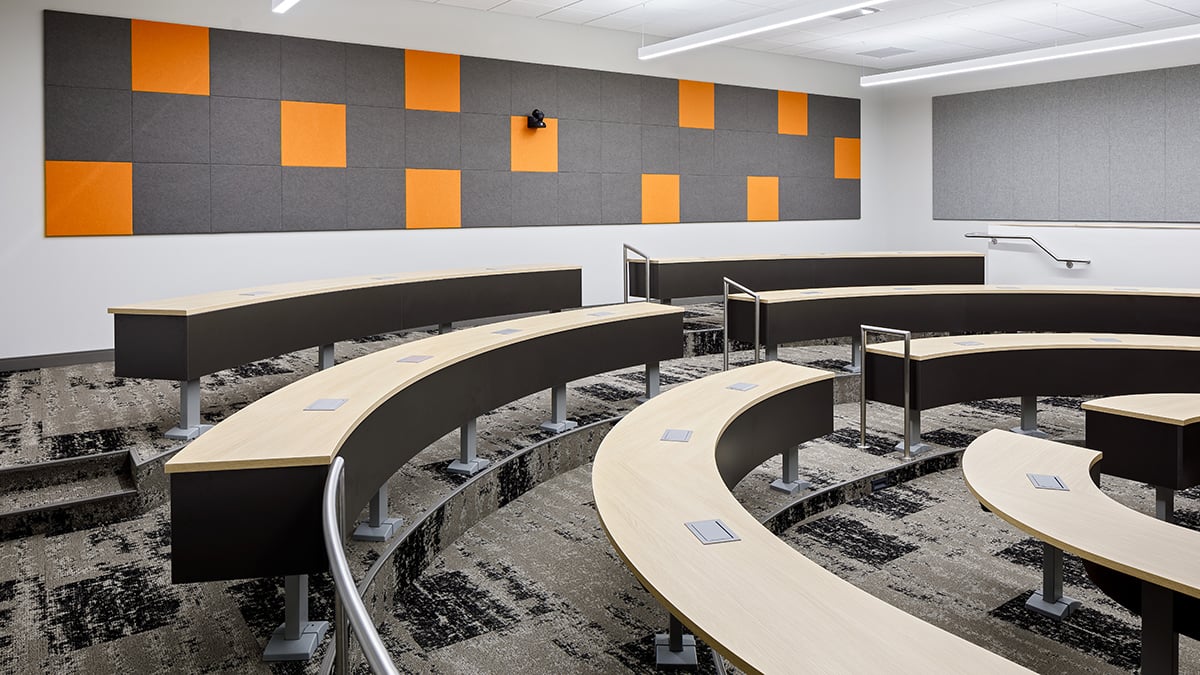 3. Create Convertible Spaces That Maximize Ability to Adapt
Foldable tables and stackable chairs can accommodate larger numbers of students in multipurpose rooms for group lessons or events while allowing for appropriate distancing. They're also easy to set up and take down. One minute, a learning environment can feature rows of chairs. The next, it can be configured into a series of well-spaced groups or a circle of seating.
ARP Allowable Activity:
Support for activities during closures, ensuring educational services can continue to be provided. ARP Act Section 2001 (e)(2)(J)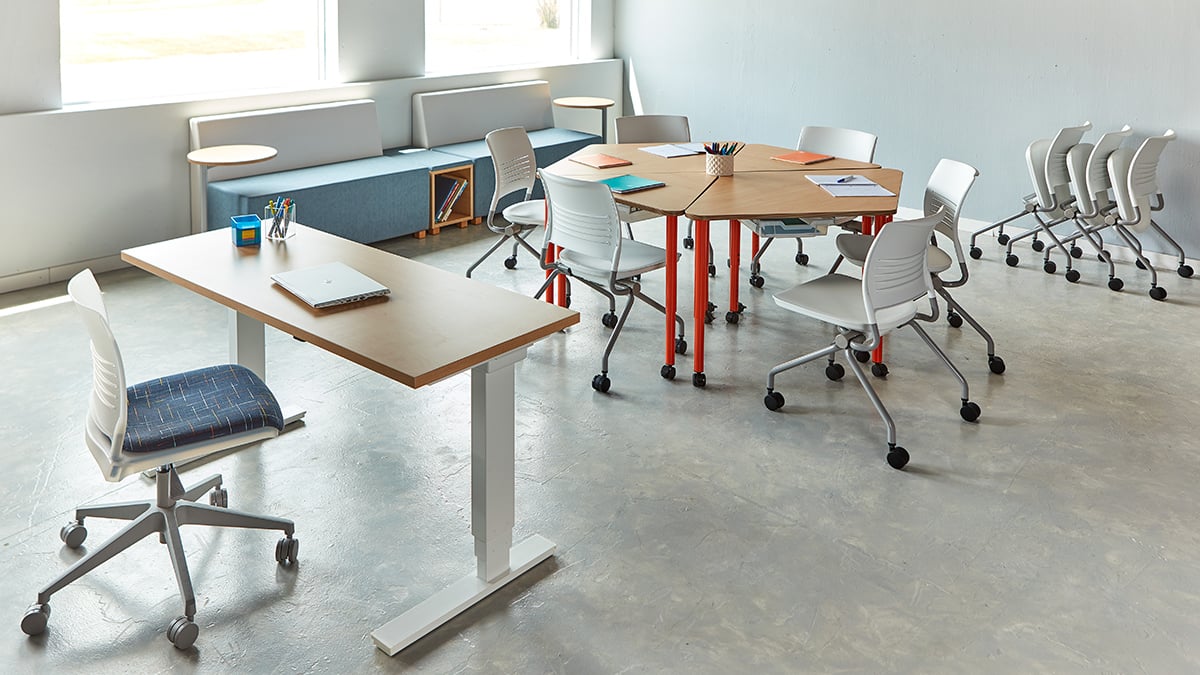 4. Store Health and Safety Equipment and Supplies
We all look to the new year for a fresh start. Harness the natural respite that is winter break to give your school or campus a new start, too. By creating a game plan and connecting with staff, you can set the foundation for change that will optimize success for your educational spaces well into the new year.
The pandemic has made sanitation imperative for schools and universities. Wipes, masks, hand sanitizer and disinfectant are every bit as crucial to the classroom as pencils and paper. ARP funds can help pay for sanitation supplies – and equipment for storing them.
Mobile storage units take up minimal floor space while making protective gear readily available to faculty and staff. Smaller units can even be mounted beneath desks to give students and faculty access to personal supplies.
ARP Allowable Activity:
Supplies that help sanitize and clean facilities. ARP Act Section 2001 (e)(2)(H)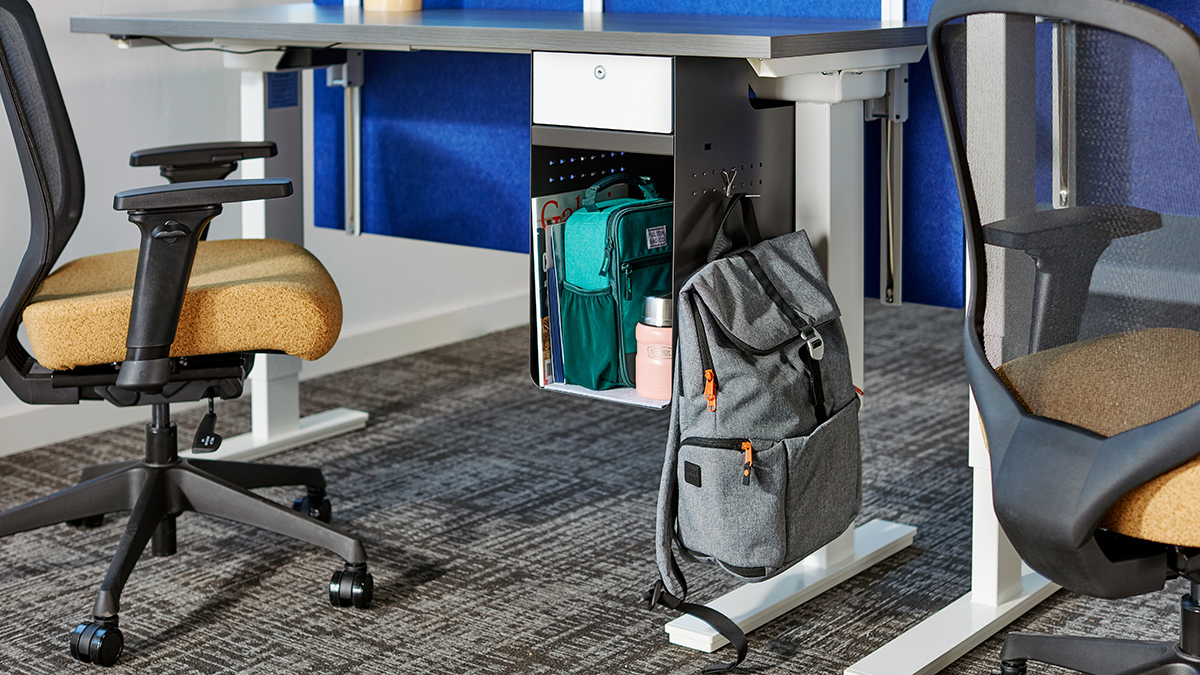 5. Expand Community, Wellness and Waiting Areas
Finally, American Rescue Plan Act funds can be used to meet the mental health needs of students and faculty. Smartly designed spaces, from lounges and waiting areas to resting spaces, can support this effort.
Spacing and airflow are central to wellness areas. People can then pass by one another at a safe distance and choose whether to sit in a group or individually. Comfortable modular seating allows for easy configurations in small groups, while personal lounge seating or privacy pods allow for individual re-charging.
ARP Allowable Activity:
Provide mental health services through evidence-based community support. ARP Act Section 2001 (e)(2)(L)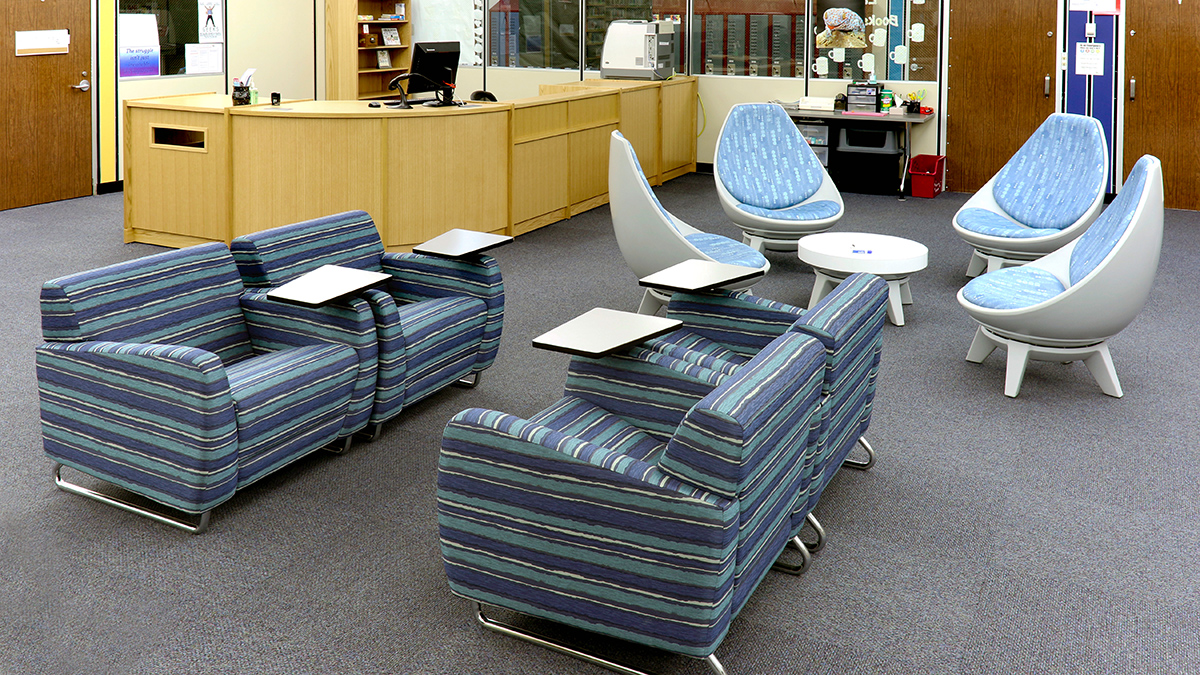 Time for a Redesign?
American Rescue Plan Act funds can empower administrators to make significant investments that will enhance the learning and teaching experience for students and educators. Take any of these five focus areas to get the process started today and support learning tomorrow.
Learn More
Download our brochure for additional insights on how to maximize your ARP funds.
Subscribe
Stay up to date with the latest trends, new product launches and more.