Explore

Dubbel Undersurface Module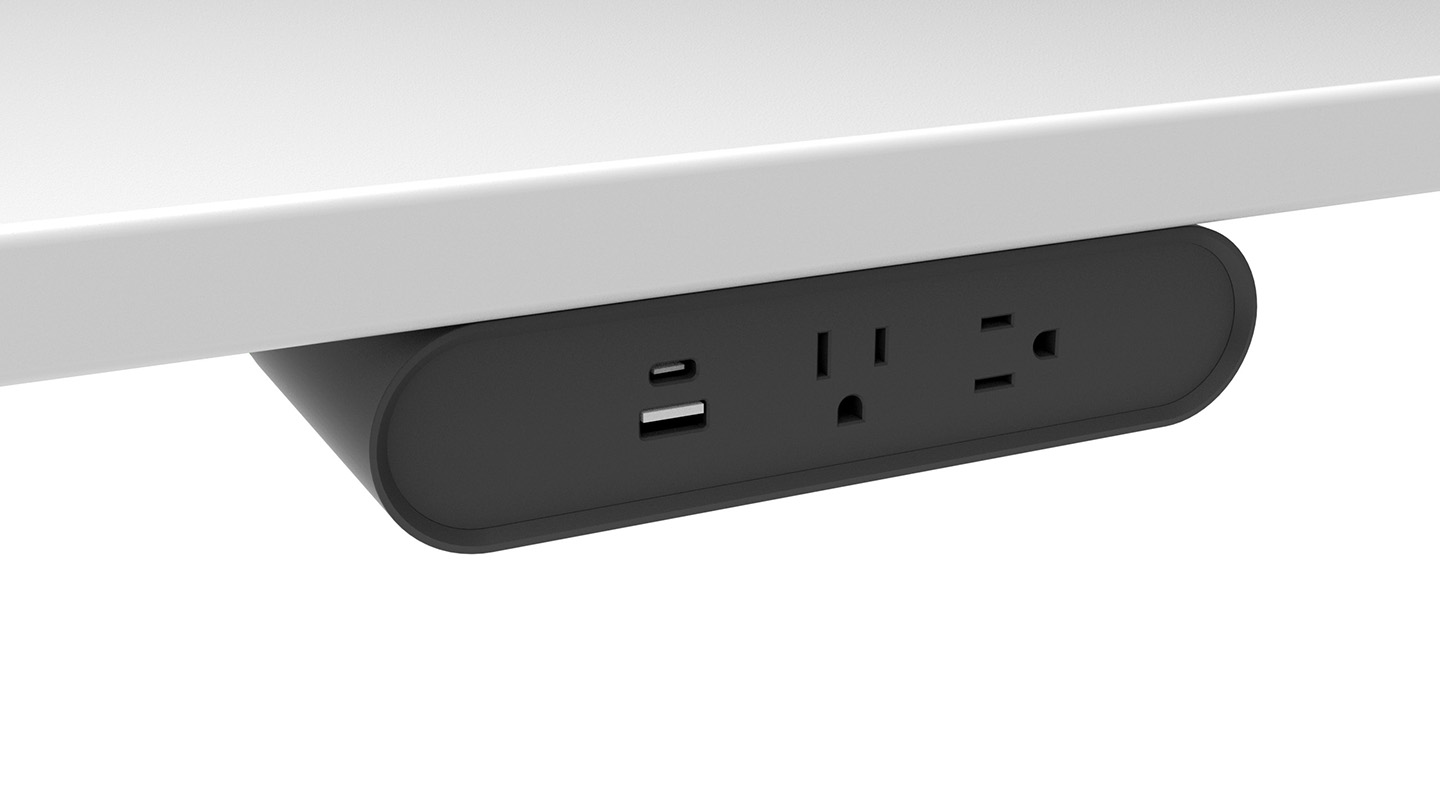 Features
Mounts flush with the user side of the table just below the worksurface for easy access to power.
No surface cut out needed.
Two receptacles for three-prong plugs.
USB-A and USB-C charging ports conveniently charge devices.
Available with single-circuit Pattern plug as well as three-prong corded power.
Construction
Attaches with two screws under the worksurface at front user side.
Constructed of molded plastic.
Available in Black, Cottonwood, Cool Grey or Warm Grey.
90 degree three-prong plug is available with 108" or 180" power cord.
UL Listed.
Request a Quote
To request a quote for this product, submit the form below and a KI representative will contact you shortly.