Explore

Connection Zone Wood Leg Desk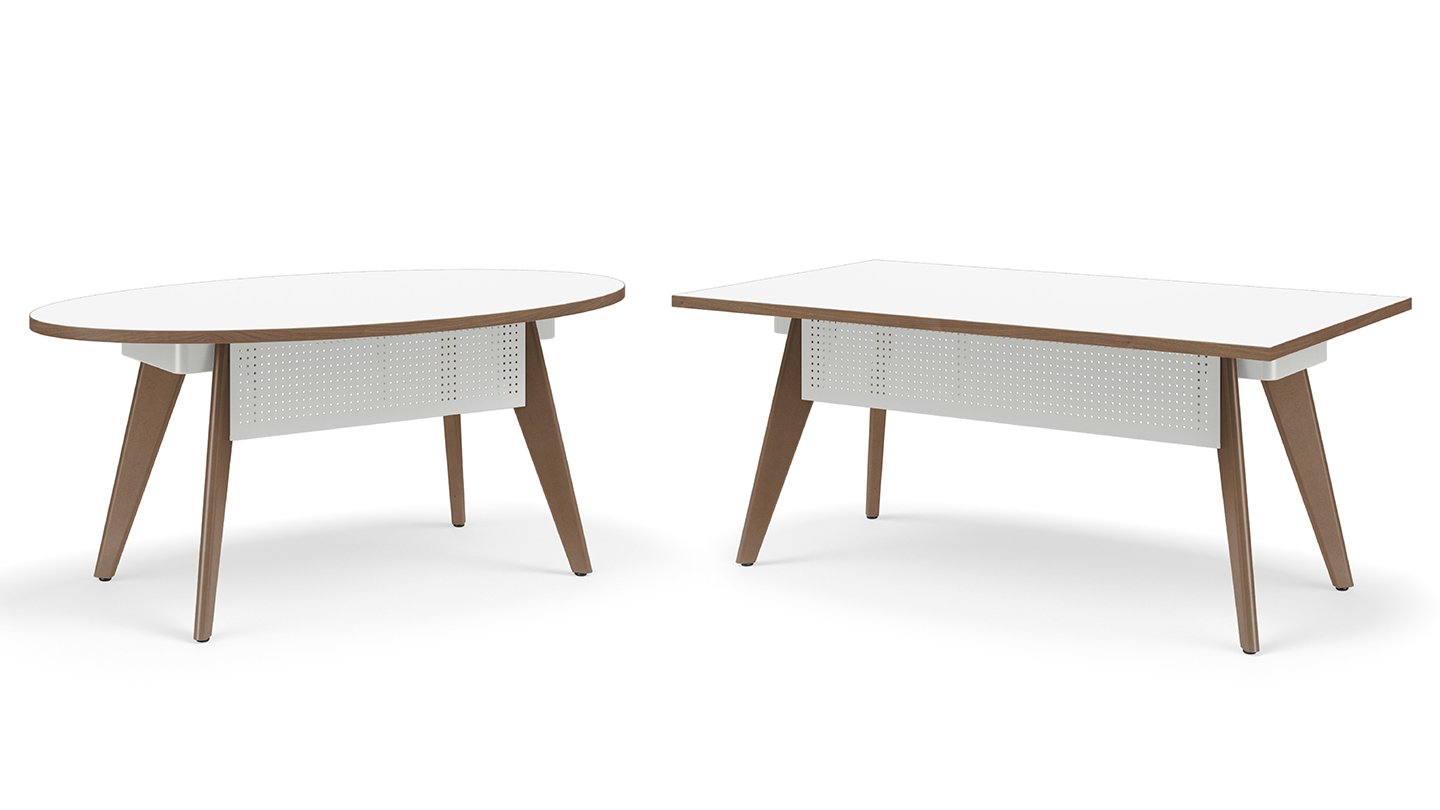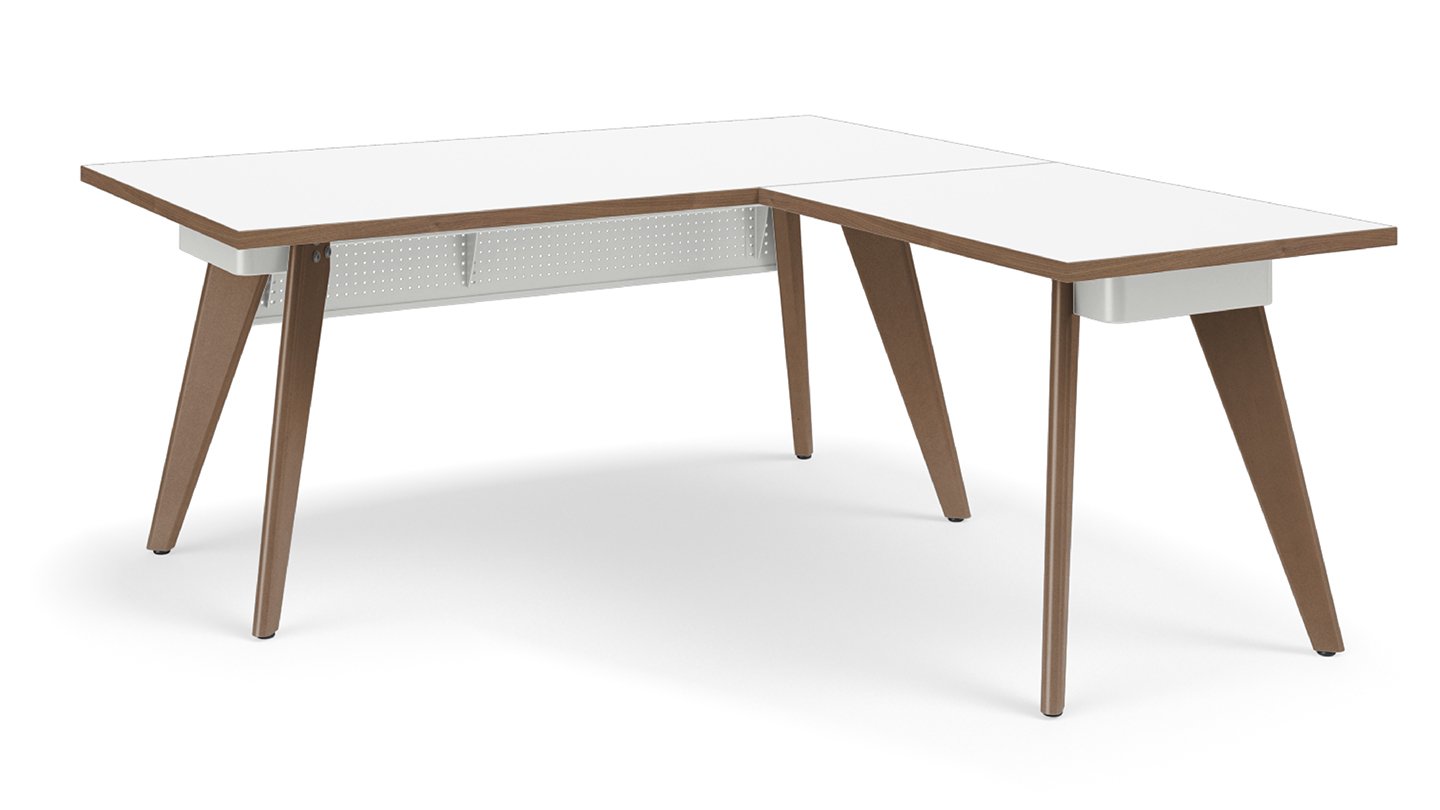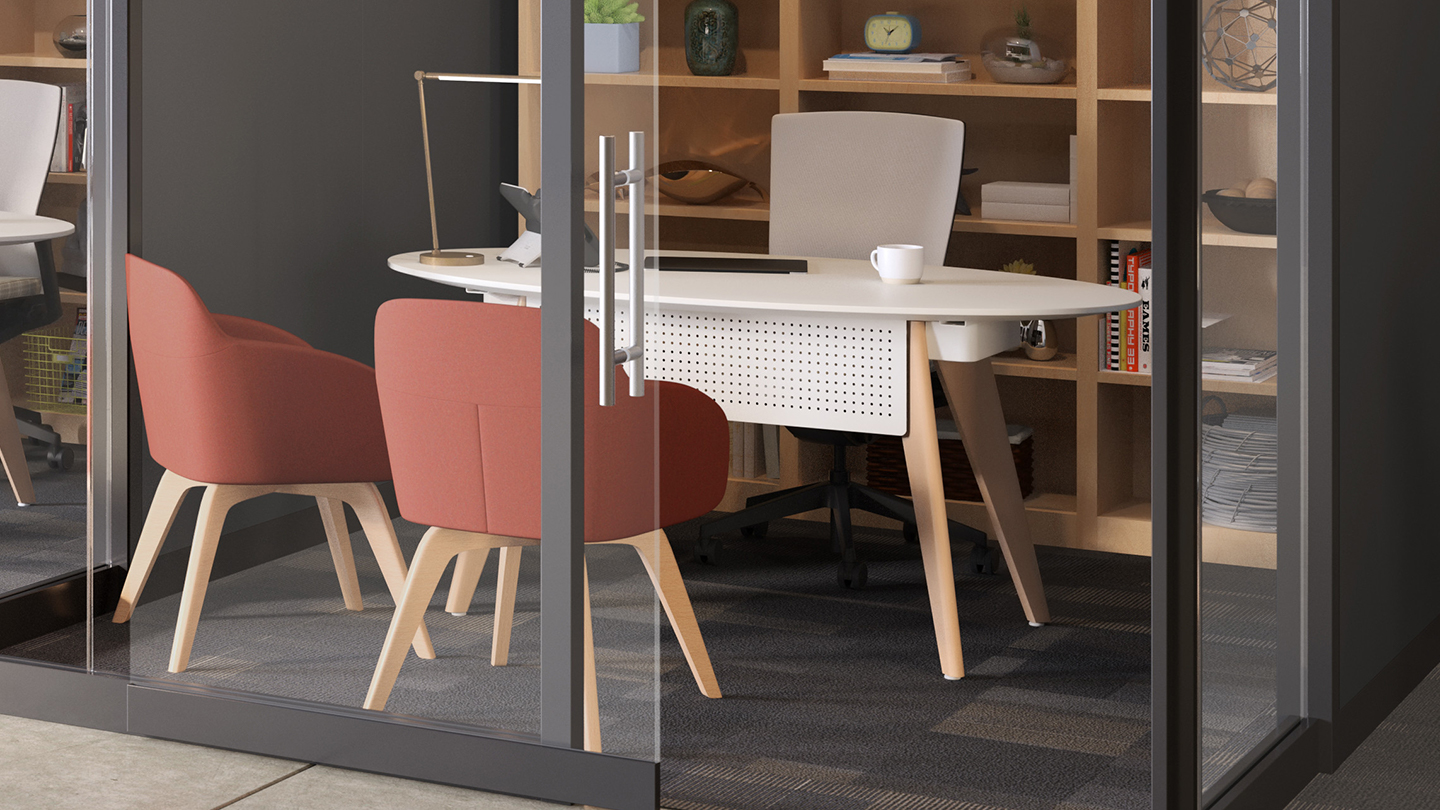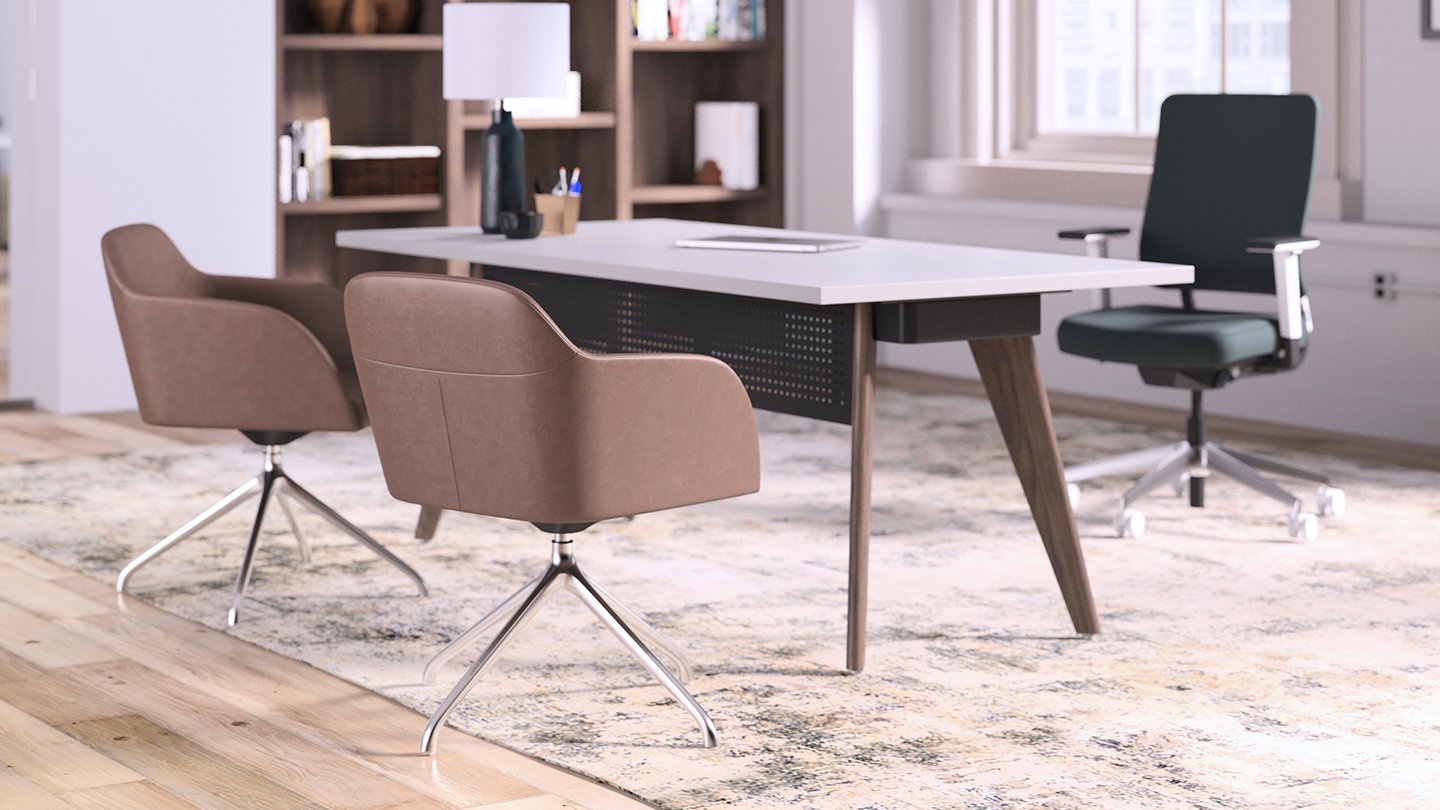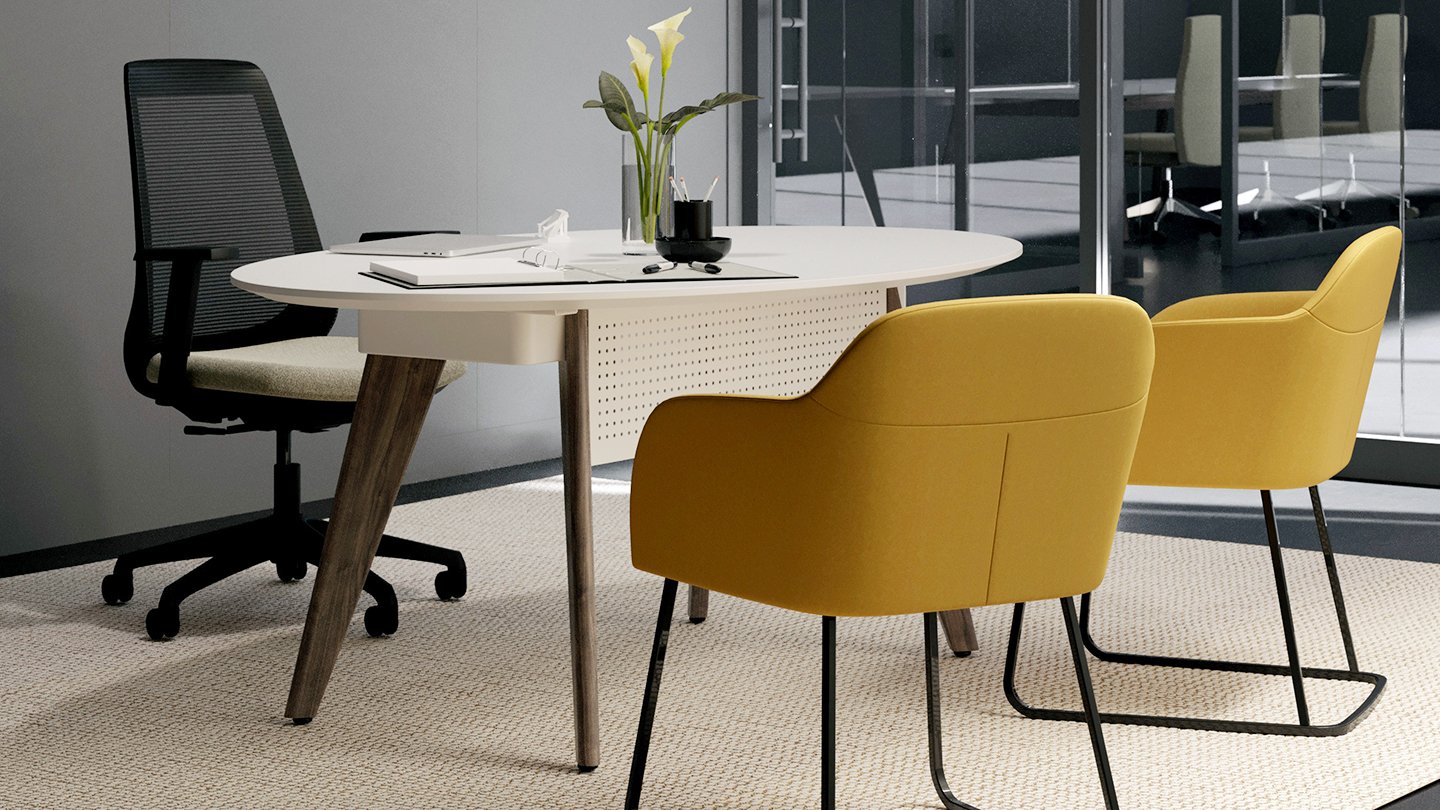 Organic Wood Elegance
Wooden-legged desks bring an elegant and comfortable vibe to workplaces. Aligned with the biophilic design trend, which underscores our innate connection to natural materials, the wooden legs on Connection Zone desks establish a welcoming, homely appearance. Positioned at the outer edges of the desk, these legs optimize the space underneath, catering effectively to individual users.
Features
Wood legs are positioned to maximize space under desk (leg room) available in seven standard wood finishes
Single piece worksurface available in rectilinear or elliptical shapes and multiple sizes - modesty panels are always standard
Grommets available in three standard locations
Returns may be added to rectilinear worksurfaces only
Construction
Worksurfaces feature a 1-1/8" thick high-density particleboard covered with high-pressure laminate top and phenolic backing sheet (total thickness 1-1/4")
Worksurface and frame are included in one model
Wood leg frame base support features angled wood legs
No gap is present between worksurface and frame
Design Customization
Visualize the options for Connection Zone wood leg desk with our dynamic See It Spec It rendering tool.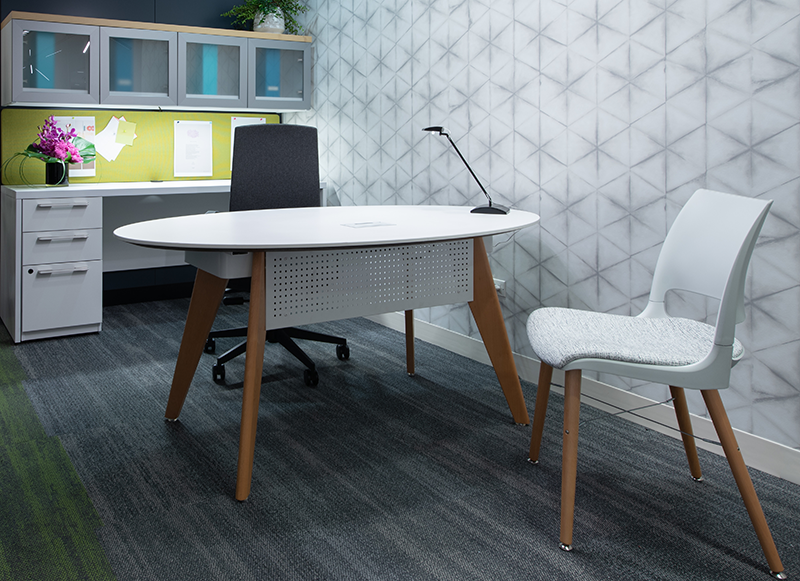 List Price Starts At
$1,810 – $2,044
Request a Quote
To request a quote for this product, submit the form below and a KI representative will contact you shortly.