Four Ways to Enhance Government Spaces with ARPA Funds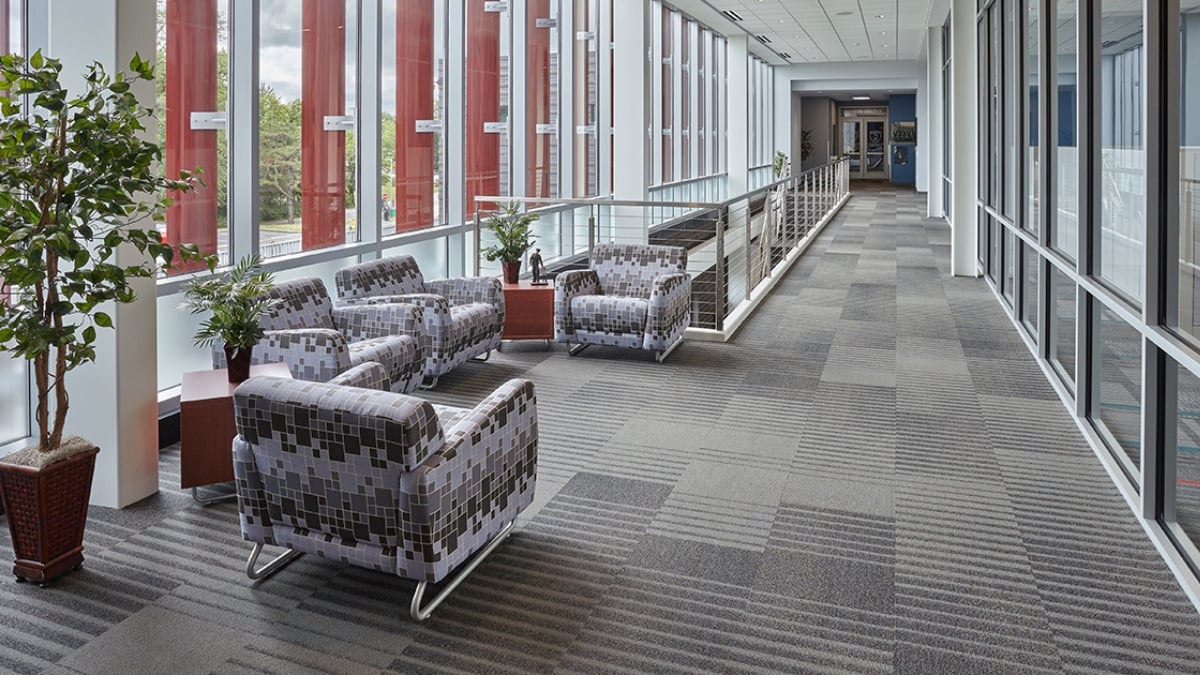 As the 2024 deadline approaches, discover how to strategically utilize federal dollars from the American Rescue Plan Act to optimize your government spaces.
---
In response to the COVID-19 pandemic, 2021's American Rescue Plan Act (ARPA) allocated $350 billion in Coronavirus State and Local Fiscal Recovery Funds (SLFRF) to tens of thousands of eligible state, local, territorial, and Tribal governments. This funding allows government agencies and enterprises to invest in all kinds of improvements, including adapting their facilities for the dynamic needs of their employees and the public.
The deadline to allocate these funds is December 31, 2024. Below, we provide an overview of how this money can be used as well as four ideas to enhance your workspace and cultivate a productive environment for your employees.

How Can Governments Use These Funds?
According to the U.S. Department of Treasury, more than 30,000 governments throughout the United States are channeling these funds to meet the needs of their local communities. The SLFRF program clarifies that local governments can use these funds to invest in long-term growth and opportunity, support families and businesses economically impacted by the pandemic, and maintain vital public services.
Government services are the most flexible category for which SLFRF funds are eligible, with the category including but not limited to:
Constructing schools and hospitals.
Providing health services.
Providing and maintaining general government administration, staff, and administrative facilities.
Providing police, fire, and other public safety services.
Building and maintaining roads and other infrastructure.
Treasury Secretary Janet Yellen recently highlighted how SLFRF funds have played a critical role in helping governments develop communities that create and attract "jobs of the future." Recipients can use funds to support worker retention incentives and cover administrative costs related to hiring and retention to ensure local governments remain competitive employers in a changing economy.
With that in mind, let's walk through how to take advantage of these funds to upgrade government spaces, especially with supporting staff in mind.

1. Make Your Space Work for Your Organization
The first step in making a plan to upgrade your physical environment is to assess the unique needs of your various spaces. What's missing? What needs an upgrade? What's challenging or what do you wish could be done in your space with more ease?
For instance, while an open floorplan can provide efficiency and opportunities for employees to collaborate, you may want to use furniture or other design elements to delineate different work areas within it. A floorplan that offers a variety of private and collaborative spaces is a great way to keep employees with different personalities and preferences engaged.
For instance, the town of Shrewsbury, Massachusetts, used more than $1.7 million in ARPA funding on everything from upgrading HVAC at its town hall to reconfiguring and furnishing its Department of Public Works for better efficiency. The city of Los Angeles is investing $10 million into creating housing for people with behavioral health conditions who are experiencing homelessness and renovating Los Angeles County facilities that serve these individuals and families.
Upgrades should be designed to increase the productivity, comfort, and well-being of your employees and visitors. Spaces specifically designed for collaboration can benefit from mobile, flexible seating and worksurfaces. Coffee shop-style lounges or lobbies might benefit from comfortable, booth-style seating. Invest in workplace furniture and design that encourages movement, agency, and a healthy posture.

2. Enhance Aesthetics and Branding to Promote Values and Identity
The aesthetic design of a workspace has a profound impact on employees using the space every day. From police departments to public libraries, government organizations can consider aesthetics to ensure their environment reflects their organizational culture and identity.
In Puyallup, Washington, officials plan to use ARPA funds to promote tourism branding in public spaces with the motto that Puyallup is "Always in Season."
Within specific buildings, spaces such as offices, lounges, lobbies, and conference rooms can each require different furniture, floor plans, acoustics, and more. Branding can act as the throughline to provide consistency and a feeling of unity across those different spaces.
With Infinity From KI, our dedicated design specialists can also work with you to modify or co-create existing products to meet the functional and aesthetic needs of your organization.

3. Support Sustainability Initiatives for Your Workspace and The Planet
The American Rescue Plan Act emphasizes the importance of sustainability and reducing carbon footprints. By prioritizing sustainable choices, government agencies can contribute to a greener future and a healthier, more productive workplace.
The State of Virginia used $250 million of ARPA funds to improve ventilation systems so as to reduce the spread of COVID-19 and other airborne diseases, but there's an environmental benefit to such upgrades as well. A Harvard University study demonstrates that green office spaces that are well-ventilated and have below-average levels of indoor pollutants are tied to significantly higher scores for employee cognitive function.
When choosing furniture, consider solutions that meets rigorous sustainability standards from certification programs such as SCS Indoor Advantage and LEVEL by BIFMA to ensure the highest indoor air quality and most sustainable manufacturing and production.
Sustainable furniture is more than just furniture that's manufactured in an environmentally friendly way. Longevity and durability are also important. Any sustainability efforts for an office should include furniture that's built to last, with individual parts that can easily be replaced.

4. Integrate Technology to Stay Connected
Incorporating technology into all government spaces is essential in our increasingly connected world, especially because hybrid work is here to stay.
Be it in a café or a conference room, furniture should seamlessly integrate technology to facilitate collaboration and productivity. Power outlets embedded within tables make for convenient charging accessibility, and soundproof privacy pods can create a quiet space for phone calls and video conferences in a busy office.
In Flushing Township, Michigan, employees are using ARPA funds to replace their 40-year-old desks, originally designed for typewriters, with large worksurfaces that can support multiple computer monitors.
Technology is no longer considered a bonus that enhances collaboration and productivity. It's integral to any functional workspace. Every space should feature integrated technology so employees and visitors can efficiently charge, connect, and collaborate.

Transforming Government Spaces through ARPA
Government furniture purchasers have the opportunity to utilize funding from the American Rescue Plan Act to make substantial investments to enhance the functionality, sustainability, and efficiency of their spaces.
As we've outlined, specific ways to do this are by making your space work for your organization, enhancing the aesthetics and branding of your space to promote workplace values and identity, supporting sustainability initiatives, and integrating technology to stay connected.
At KI, our trusted experts are prepared to help you through each of these areas. Contact your dedicated sales rep to discuss your options.
And don't forget! The window to take advantage of these funds closes on December 31, 2024, while the deadline to expend them is December 31, 2026. Learn more about how to request ARPA funding here or read frequently asked questions about eligibility here.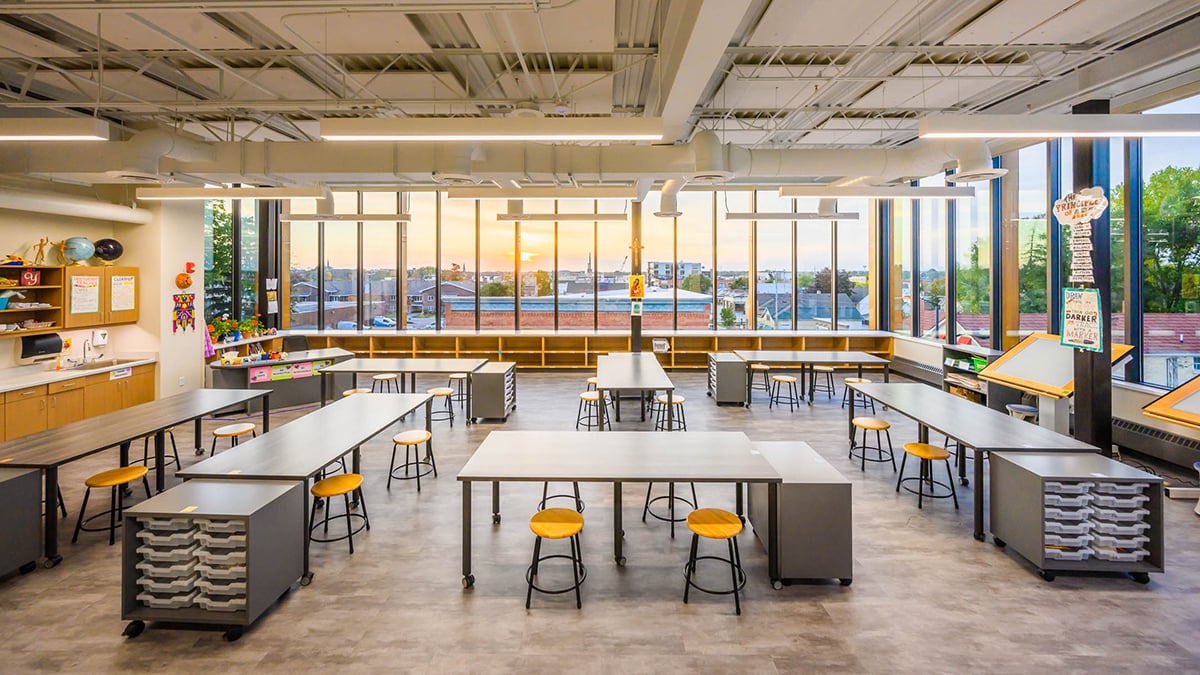 Blog
December 20, 2021
5 Ways to Improve Your School with American Rescue Plan Act Funds
Learn how to maximize the impact of federal dollars on your college campus or in your K-12 school district.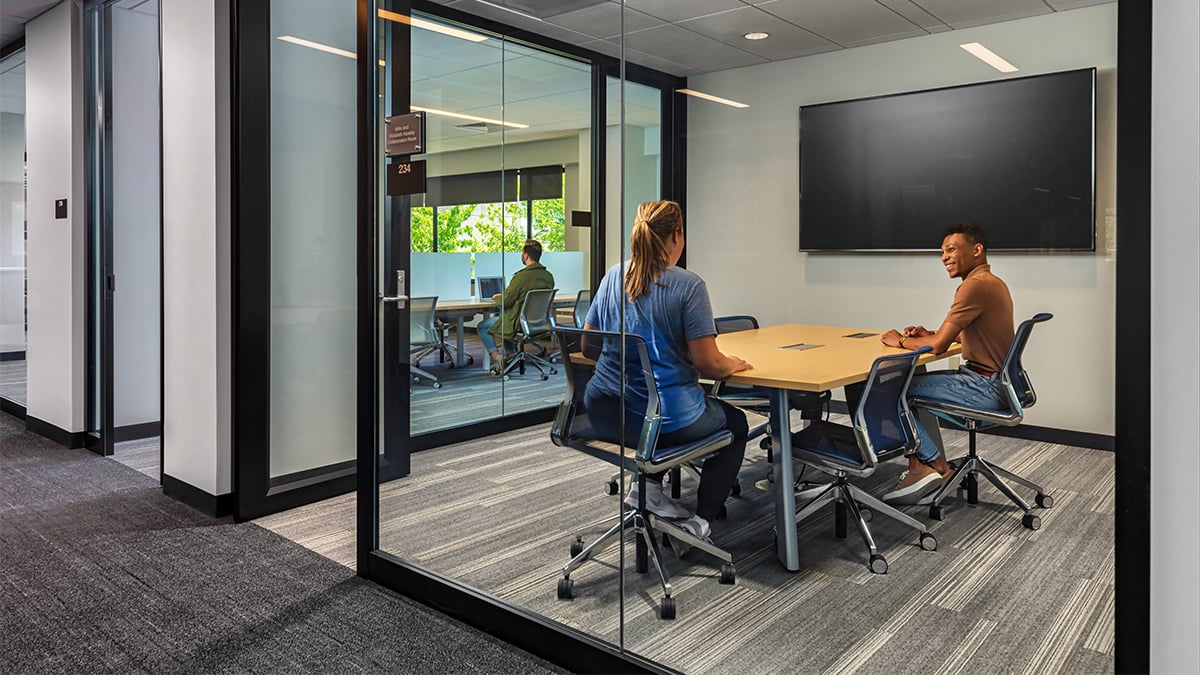 Blog
June 29, 2023
Tips for Creating Hybrid Workplaces for All Personality Types
Explore potential hybrid work policies for your company as well as furniture solutions that can turn your office into a hybrid hub.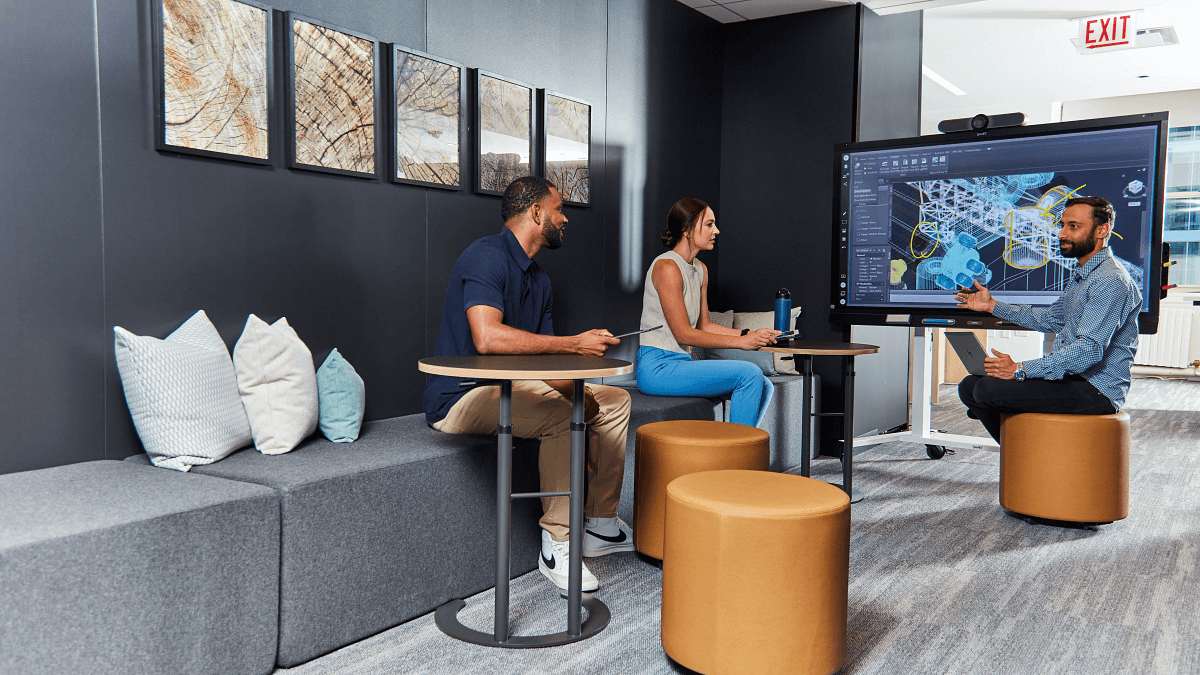 Blog
December 27, 2022
Four Workplace Trends to Watch in 2023
From the economy and hybrid work to employee well-being and Gen Z, these four areas will dynamically shape the future of workplace design.
Subscribe
Stay up to date with the latest trends and more.