Breaking Aesthetic Boundaries with Architectural Walls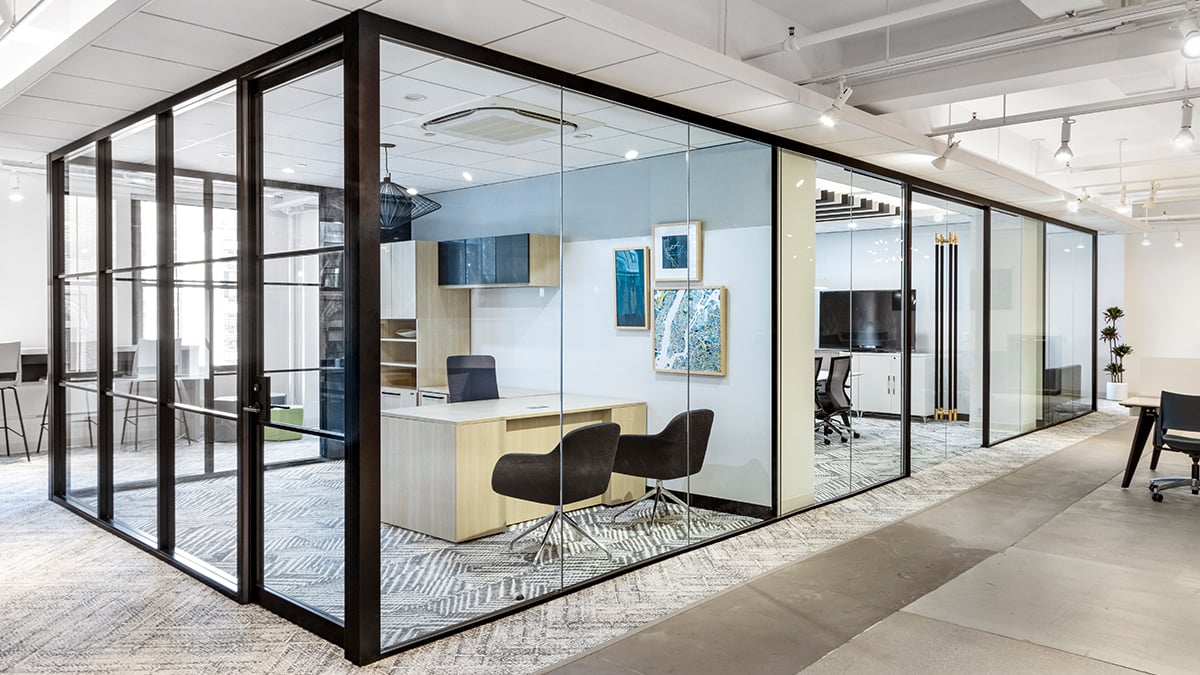 Rethink how you separate space with architectural walls. Explore a range of design options that can breathe life into your workplaces, schools, healthcare, and government facilities and transform them into visually inspired, vibrant environments.
---
We may think of walls first and foremost as tools to delineate space, but they also open up countless possibilities for stunning aesthetics paired with the flexibility and function you need.
Architectural walls can serve as a source of light, a canvas for creativity, or an aesthetic statement that harmonizes with the surrounding building.
From dynamic printed graphics to made-to-order appliqués, architectural walls can achieve any design imaginable to set the mood or support organizational branding, corporate culture, biophilia, wayfinding, and more.
Let's take a look at the ways architectural walls from KI can define and augment the aesthetic of an entire space through project examples from schools, workplaces, healthcare, and government facilities.
Embrace Elements of Nature Indoors
Architectural walls can bring the soothing elements of the natural world indoors.
Glass walls leverage an invaluable design tool: sunlight. Studies show that a room awash with daylight can increase occupants' alertness, morale, and mood while reducing fatigue. Glass architectural walls also provide a tool for allowing sunlight from even a few exterior-facing windows to illuminate spaces deeper inside a building's interior.
At Clemson University, Lightline architectural walls with an applied film allow natural light to permeate the halls, offices, and conference rooms while providing visual and acoustic privacy. At Guilford Technical Community College in North Carolina, sunlight permeates deep into the building thanks to Lightline walls that outfit faculty offices and a student union in the center of the floorplan. Wavetronix employed a similar strategy with Genius architectural walls with sleek black trim designed to look like windows.
For an extra "wow" factor, consider Lightline low profile architectural wall, a glass storefront system that features a slim 1-inch base trim and frameless doors and panels. Installed per exact measurements so that glass panels fit neatly into a floor channel, Lightline low profile wall creates a seamless aesthetic, whether for a client-facing conference room or welcome area.
To bring rich wood elements into a space, designers can opt for real wood veneers with custom stain options for an organic aesthetic. Laser-cut panels that emulate wood grain create a focal point while bringing elements of biophilia into a space.
Play with Color, Shape, and Texture
Architectural walls offer the perfect canvas for your work of art. Truly, the options are limitless.
Owens Corning serves as an impressive example of using color, shape, and texture to help employees and visitors find their way through a space. At the company headquarters, meeting rooms feature red or blue sound-absorbing PET felt panels with laser-cut circles or triangles. The room's glass walls are adorned with appliqués of these geometric shapes for consistency in wayfinding.
With our Evoke and Genius architectural walls, inkjet printing technology empowers you to become the artist behind the canvas. From colorful murals, to repeat patterns that carry down hallways or around rooms, inkjet printing allows you to influence the ambiance of a space, create striking wayfinding elements, or visually communicate your organization's brand and culture.
The team at Boston Medical Center wanted to transform the ambiance for its pediatric department, so they used walls with inkjet printing technology to adorn their hallways with graphics of green and blue flowers. This transformation not only alters the visual landscape but also cultivates an atmosphere of optimism and calmness.
Our walls, trim, and shells can all be painted with colors that are matte, metallic, or anything in between. We offer vibrant back-painted glass to provide strikingly rich hues or create a mosaic-inspired aesthetic. To add texture, we can incorporate fabrics from Pallas Textiles, such as Lore and Popcorn, in a variety of colorways.
We also offer custom color matching, allowing organizations to visually communicate their brand with precision or implement specific hues in healthcare spaces, where research has found that certain colors can yield powerful impacts on patients' moods and behaviors.
Thinking Outside Four Basic Walls
Outside the confines of a traditional linear wall lies a world of creative and functional possibilities.
Curved walls can provide a distinctive visual statement, like at the civic building for the City of University Place in Washington State. They're also incredibly useful for accentuating a building's existing architecture or working around architectural elements like columns.
For spaces with lofty ceilings, a floor-to-ceiling wall might not be structurally or aesthetically viable. In such instances, cornice-height Genius walls create privacy within open spaces to support anything from library study spots to office workstations, like at Amada America.
Make Your Walls Work for You
From inspired designs that evoke trend-setting styles to timeless aesthetics that creatively evolve over the years, architectural walls provide the ideal tableau for your ultimate design goals.
At KI, we offer architectural walls in myriad standard finishes, 4,000 hardware selections, and unlimited custom options for you to stylize your space however you see fit. Optimize your wall specification with visual enhancements that double as functional elements, such as multipurpose markerboard panel shells and magnetic panel shells that securely hold accessories such as tackboards, shelving, pen cups, vases, and much more.
So, how can you enhance your space with architectural walls? Check out our wall portfolio and let the inspiration flow. Expedite your search by using our Product Comparison Tool (linked below) to view a side-by-side matrix of key features for each of our wall products to discover the solution that's best for you.
---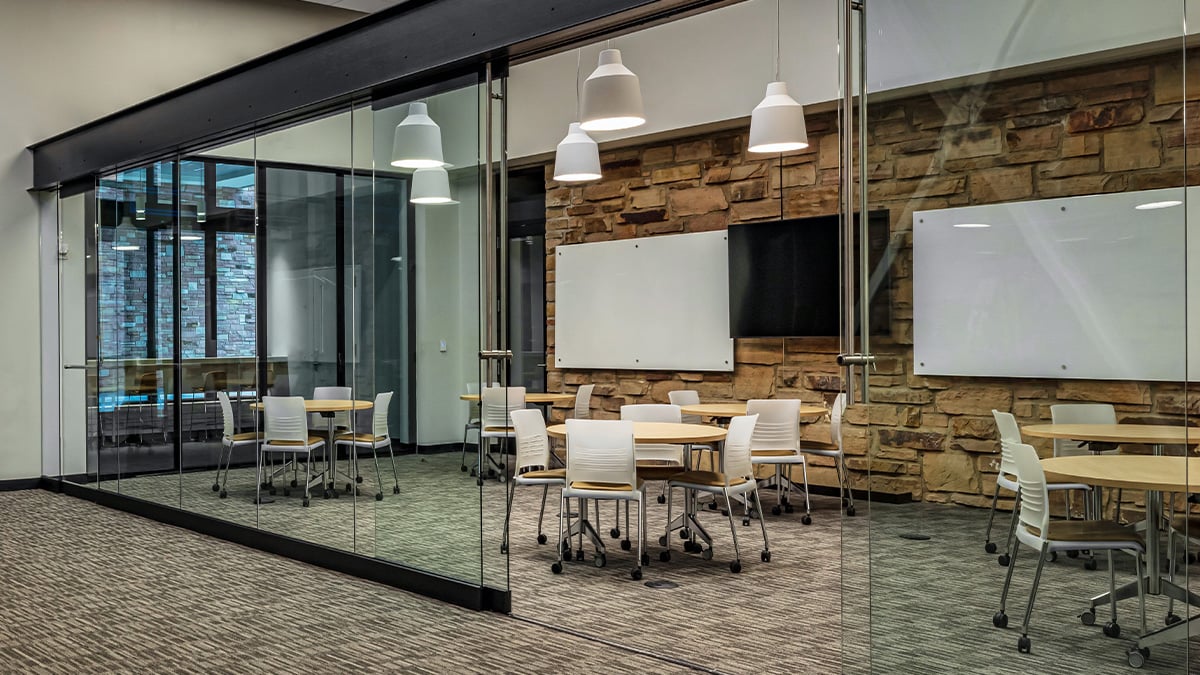 Blog
June 28, 2022
Three Ways Architectural Walls Can Future-Proof Your Space
Easy to install and reconfigure, architectural walls can help "future-proof" your space with agile functionality and superior aesthetics.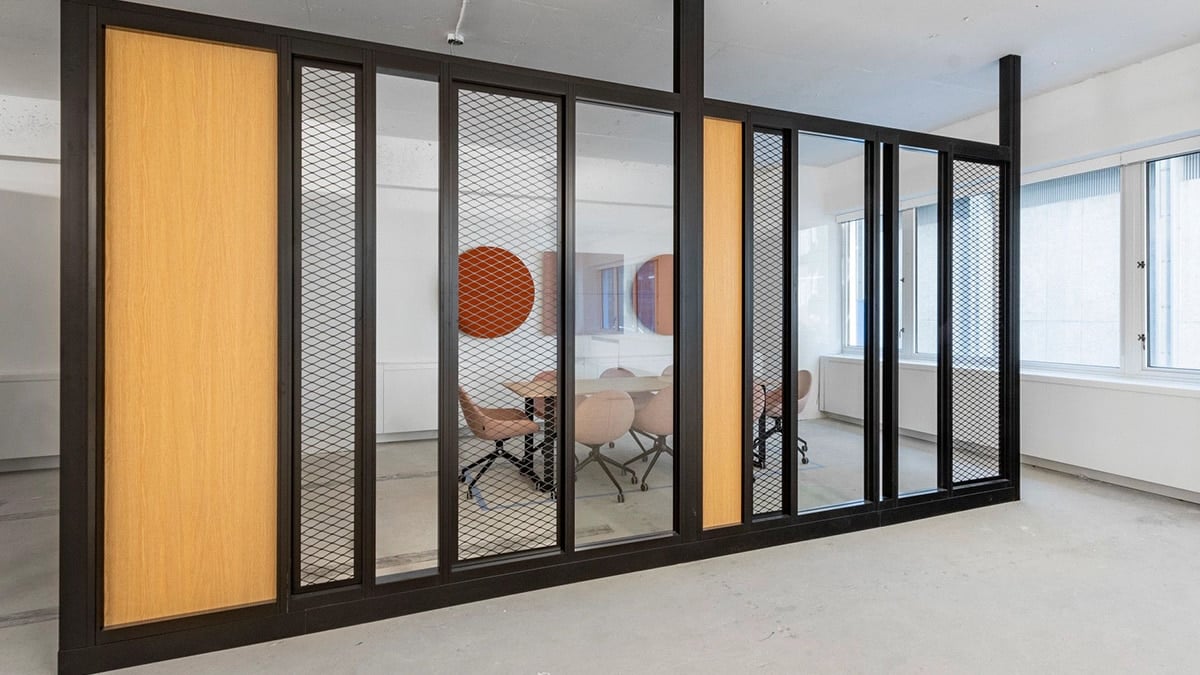 Blog
March 29, 2021
Putting Up Walls That Work
Launching an office renovation can be overwhelming. Our architectural walls make that process as simple and affordable as possible.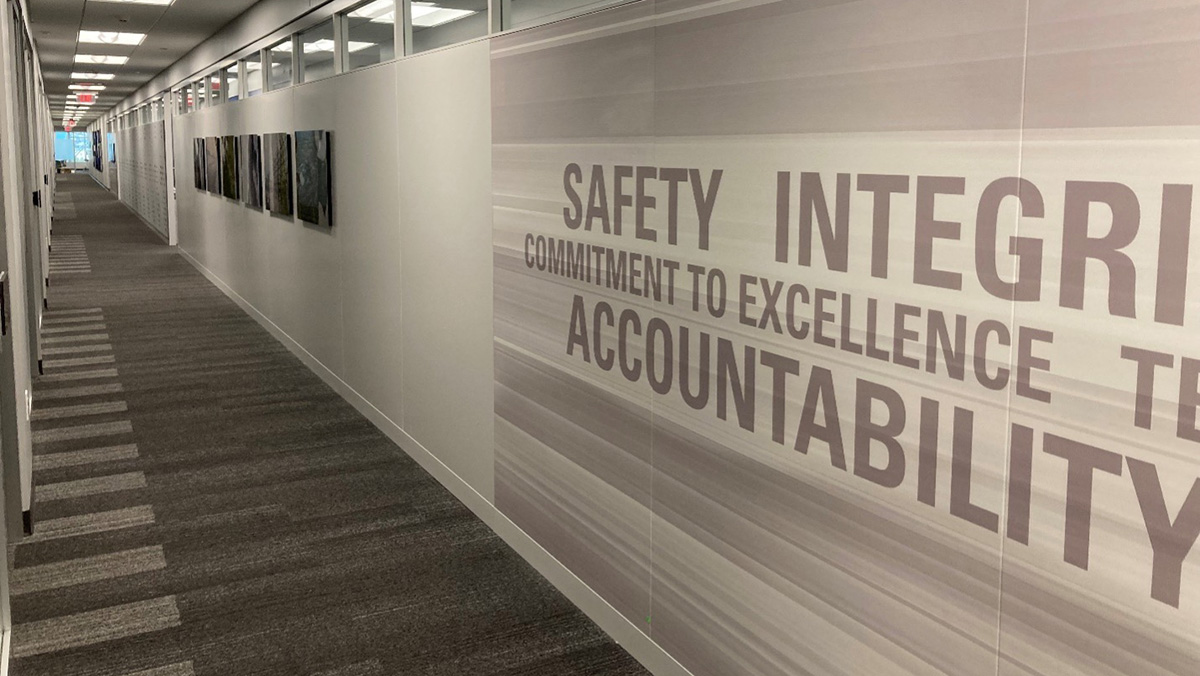 Blog
October 18, 2021
It's Finally Time to Draw on the Walls
We learn as kids that taking crayons or markers to a bare wall is an absolute no-no. At KI, we've long wanted to indulge our inner child -- and draw all over the walls.
Subscribe
Stay up to date with the latest trends and more.