View Approved Fabrics & Finishes
Select a style to view available options
Product Story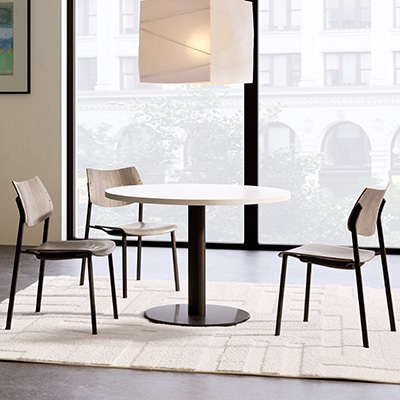 Athens brings people together, inspiring conversation and collaboration. This versatile table is perfect for cafés, lounges, student unions – anywhere people gather.
Designed to complement any décor, Athens tables are available in a variety of sizes and finishes. Choose from two base styles, flat or tapered, in two standard heights, 29" or 42". The tapered base is also available with pneumatic adjustable height.
Add either a durable laminate or beautiful wood veneer top in round, square, rounded square or rounded rectangle shapes.The rounded corners support comfortable ingress and egress within boothing applications.