Supporting Mental Health in Education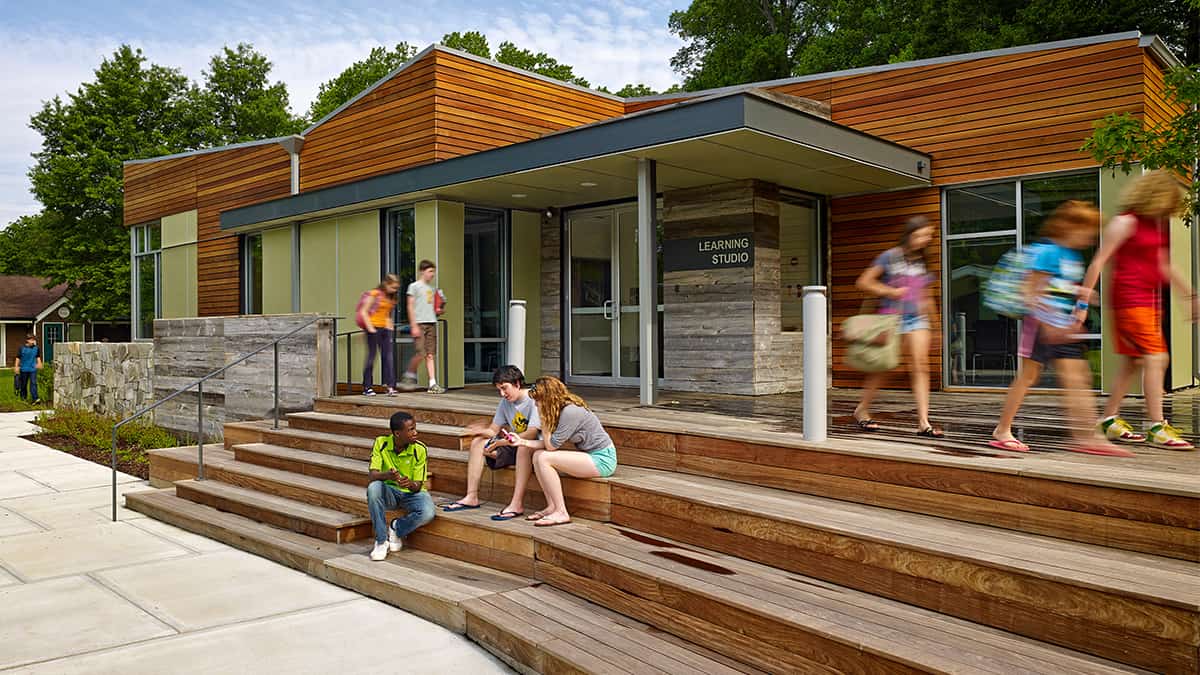 This is the third blog post in our series to commemorate Mental Health Awareness Month in May.
It's been a tough year for students, teachers and parents. Remote classes, hybrid approaches and the gradual return to in-person learning have been draining.
As the pandemic fades and in-person schooling becomes the norm nationwide again, it will be more important than ever to create learning environments that alleviate stress and are sensitive to students' and teachers' mental health needs. Thoughtful design can do just that.
The importance of quiet spaces
Quiet spaces can give students that moment of calm they need to take a deep breath before an important test or to regroup following a heated discussion with a friend.
Comfortable seating is crucial to any quiet, soothing space. Our Sway lounge chairs -- with their 360-degree swivel, gentle contours and high back -- envelop students, offering them a feeling of security and comfort.
Students can take a break from the hustle and bustle with WiggleRoom pods, where they can take a quick independent break, finish writing a paper or even call home from the library.
Design to alleviate loneliness and isolation
In addition to learning, schools are also an important place for socializing. Rebuilding in-person connections is crucial for kids as they emerge from more than a year of relative isolation.
Social nooks in hallways outfitted with MyPlace lounge furniture can allow for moments of rest as well as opportunities for impromptu interaction.
In lecture halls, Jury Base fixed seating, featuring 360-degree rotation and 11 seating styles, enables focused listening one moment and easy collaboration with a neighbor the next.
The impact of agency on mental health
People learn in many different ways. Giving students flexibility and a sense of control over their learning will help them feel happier, more engaged and more fulfilled.
The right design and furniture solutions can quickly transform a classroom that supports group work into one ideal for quiet individual study -- or one that permits both simultaneously.
Lightweight yet durable Ricochet stools allow teachers and students to move their seats about the classroom as needed. These rounded stools feature 12 degrees of rebounding motion and a convex base, so students who have trouble sitting still can fidget away throughout the day. That's a good thing. Research shows that movement improves cognitive development.
Ruckus worktables offer the perfect combination of storage and flexibility for classrooms with kids of any age. They're ideal for places like makerspaces and science labs, where teachers want to facilitate collaboration -- in an orderly fashion.
Student success depends on mental health
The pandemic has certainly made the jobs of teachers, students and parents more challenging. And it's made many of us realize just how fragile, and important, our mental health is.
As this academic year winds down and schools gear up for the next one, they must prioritize the mental health of the people who learn and work in their buildings. Doing so through smart design can ensure the return to in-person school is a success.
Subscribe
Stay up to date with the latest trends and more.