Ruckus Grant Program - the Why Behind the What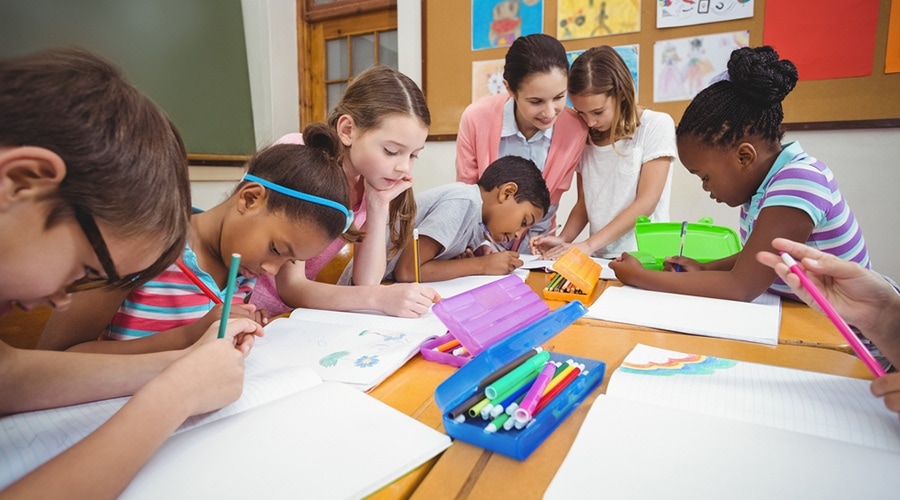 At KI, we embrace the opportunity to impact the future of learning. Our education solutions are used by K-12 schools and institutions of higher education nation-wide. It's humbling to be partners with so many diverse learning cultures that influence future generations through authentic and intentional ways.
Our commitment to challenging orthodoxies has triggered our latest initiative - the Ruckus Grant Program; a prototype that seeks to answer a BIG question that we've been trying to understand for quite some time…
"How might KI provide research at scale that demystifies the impact of furniture within teaching and learning?"
We've reached out to education leaders, schools and universities across the country, asking for their participation in a controlled research project that will shed light on the question above.
Through a simple survey, we asked for information on pedagogies, current classroom configurations and asked a number of other questions that have helped us determine which education leaders we can partner with to uncover findings related to furniture and its role in learning cultures. From a pool of 200 applicants, we've selected nine to help us reveal some truths around furniture solutions.
KI will provide each institution an adaptive, human-centered learning environment. They will partner on a controlled research project over six months that will isolate furniture as a variable input, ultimately proving the efficacy of furniture alone to drive positive change within a learning culture.
With the grant program, we also aim to challenge a popular, newly established orthodoxy of a one-size-fits-all active learning environment. Far too often we've walked into a school who had hopes of Pinterest-inspired "innovation", only to learn the hard way that the impact of adopting new solutions was unclear, or that nobody was there to guide or collaborate on making sense of the input variables.
Design thinking has led us to this point. It is through the Ruckus Grant Program that we seek to make sense of the control variable, furniture.
The nine awarded grant recipients have agreed to freeze their respective "control" environment; no changes to anything in the Fall of 2017, not flooring, wall color, lighting, technology, etc. Each school will complete a survey to establish a baseline measure of overall effectiveness of the furniture within the environment. During Winter Break of 2017, KI will simply swap their furniture with the furniture below which includes KI's Ruckus Collection, MyPlace Lounge, Instruct and Connection Zone Screens.
In the Spring of 2018, we will repeat the survey questions and then contrast the findings to the Fall 2017 established baseline. By June 2018 we will publish our research findings.
Together, as shared contributors, we plan to deepen the impact of change within learning cultures!
Be sure to check back for updates throughout the different phases of research!
If you'd like to learn more about the Ruckus Collection and how its transforming the classroom, click here.
Subscribe
Stay up to date with the latest trends and more.