Good News for Remote Work Fans, Office Loyalists and Everyone in Between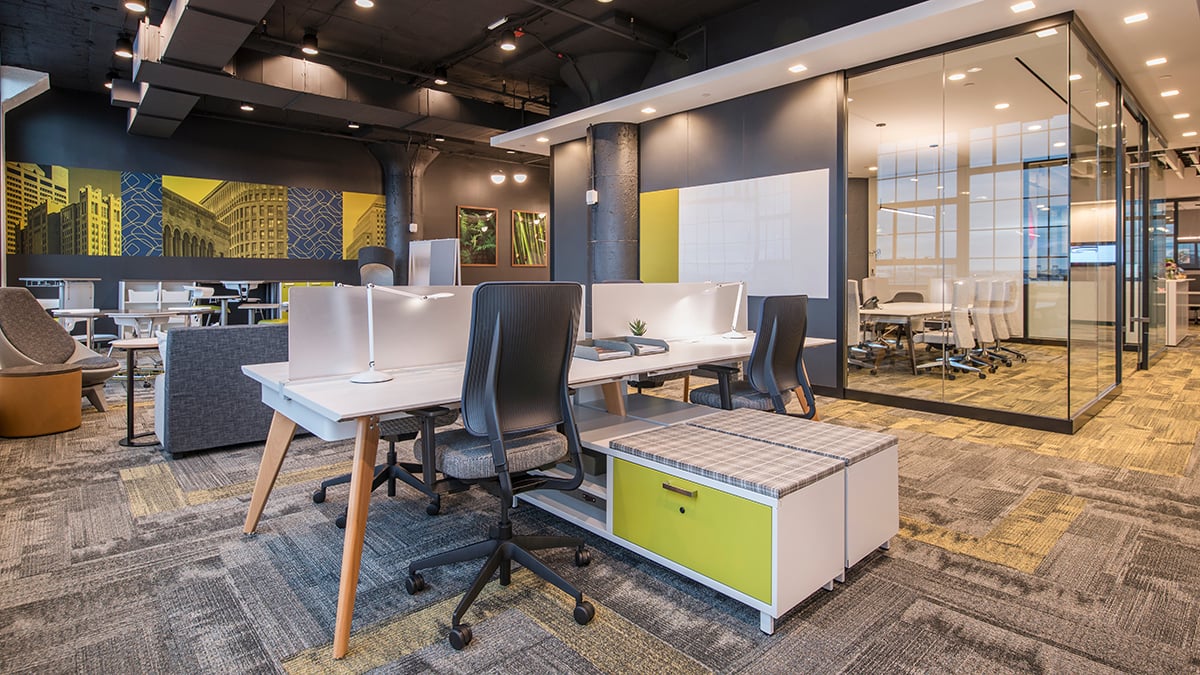 Recently, I had the pleasure of speaking with Nate St. Jean and Alex Regnery for an episode of their Cross/Section podcast, which explores the intersections among design, engineering and building.
We discussed the future of the workplace, including the evolution of workplace design, how companies are approaching work-life balance and what hybrid work means for businesses. Below are some highlights from our conversation.
Design With Purpose
The perception of how people work is changing. Whereas we used to think of "work" happening entirely in the office or entirely at home, we now exist somewhere in between.
As a result, companies have taken a more purposeful and intentional approach toward designing the workplace. Before the pandemic, I would say about nine out of 10 KI clients had offices with one distinct workstation per employee. Now, we're seeing employers redesign physical spaces to prioritize collaboration. Not only does this enhance productivity and ideation but it also reflects the flexibility employees increasingly seek from their office space.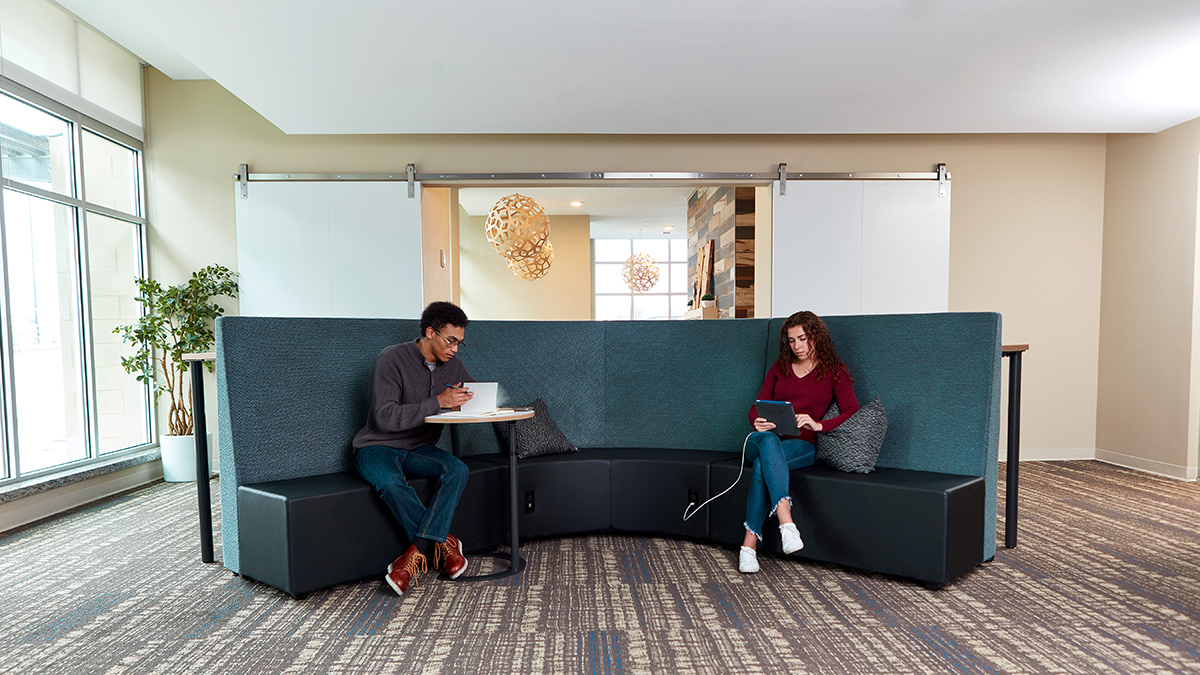 The Growth of Hybrid Work
The nature of work is changing, but not always at the same pace. Progressive industries, like technology and software-as-a-service (SaaS), likely had work-from-home policies in place long before companies in more traditional industries, like finance, law or manufacturing.
There are also generational differences in the shift to hybrid work. Work-from-home has never been formally adopted by Baby Boomers or those in Generation X. Even among younger generations as of two years ago, work-from-home wasn't quite the norm that it is today. Since then, employees of all ages have learned that we can still be collaborative and efficient while working from home and maintain a work-life balance.
Ultimately, widespread adoption of hybrid work will come down to how company executives perceive its impact on productivity and culture. The tide, however, has already turned in favor of these models.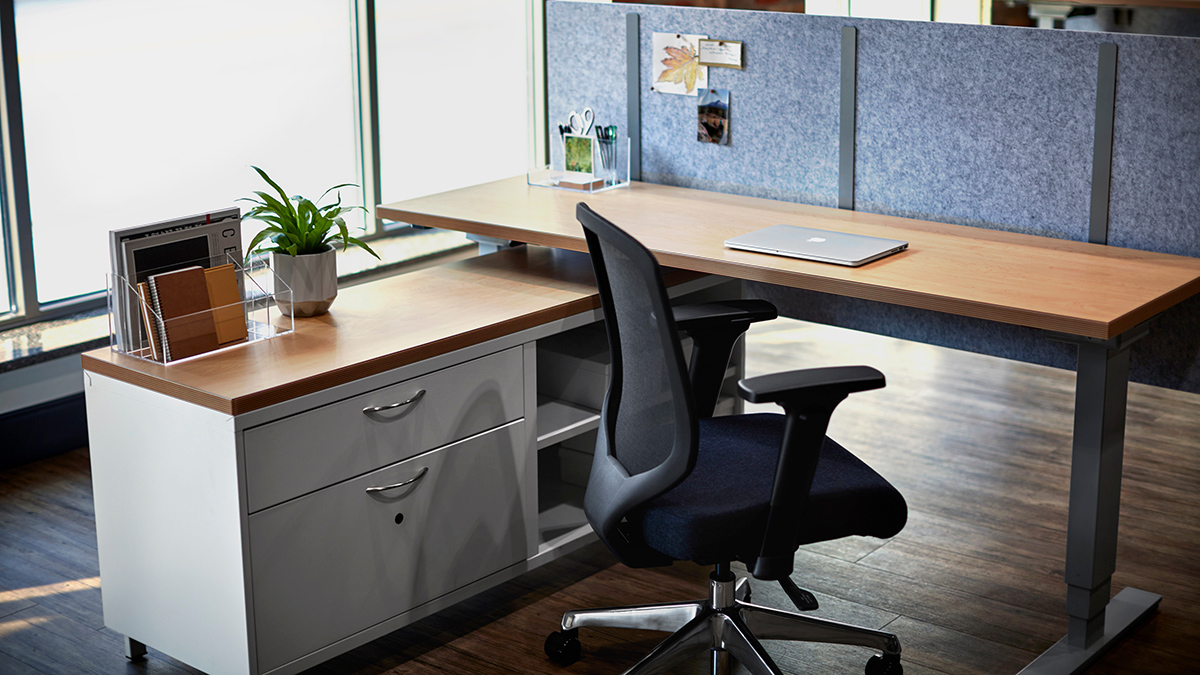 Flexible Furniture for a Flexible Future
The growing emphasis on flexibility and collaboration in the office has an impact on product design as well. For instance, a café table is no longer designed or purchased with lunchtime in mind as its sole purpose. Instead, employers want it to accommodate everything from dining to socializing to brainstorming. Companies are prioritizing environments that can be quickly adapted for different purposes, engaging products like height-adjustable Universal screens for privacy, high-back MyPlace lounge seating that doubles as a space divider and nesting Pirouette tables with flip tops and articulating legs that "nest" together for easy storage.
This focus on flexibility lends itself to familial collections or full lines of furniture solutions. In a hybrid environment, we can't compartmentalize the office space as we could in the past. Rather than one-off pieces with a single intended function, we are seeing an increase in the use of collections that offer an array of complementary pieces. Holistic collections, like our Tattoo collection, not only help businesses serve different needs within the same space but they also prioritize user choice. This shift helps employees move seamlessly from working individually one moment to collaborating the next.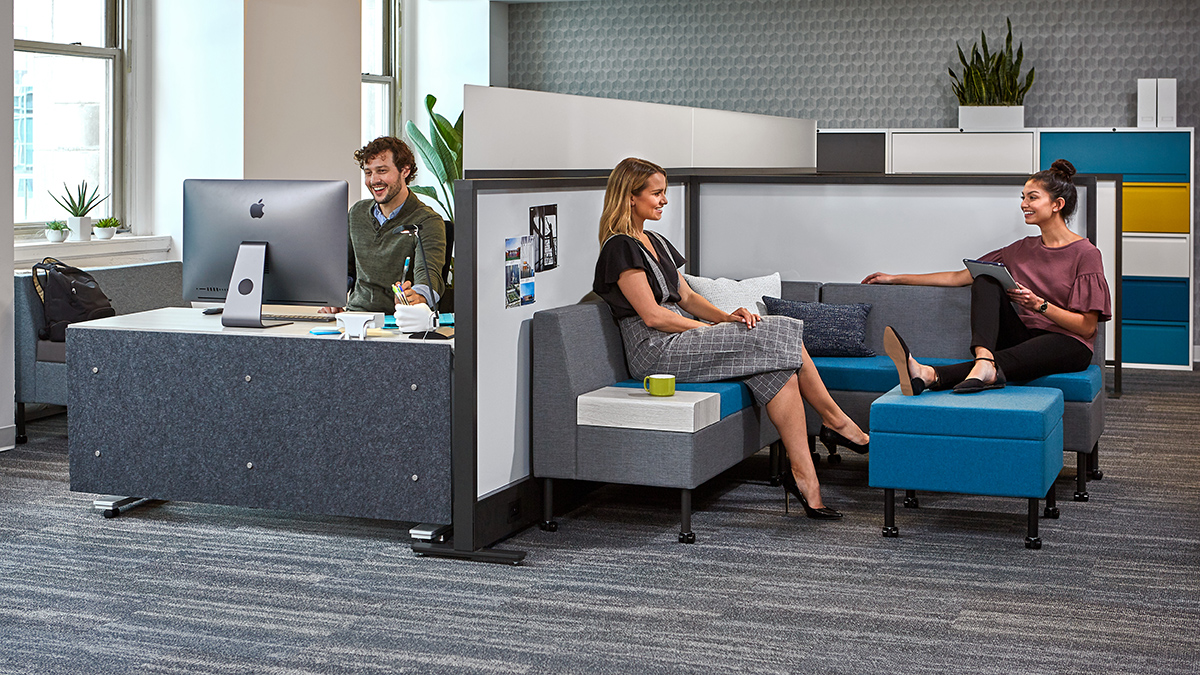 Always Evolving
The workplace filled with individual workstations and single-purpose rooms is likely a thing of the past. As more companies shift toward a hybrid work model, we're seeing workplace design reflect that change.
I'd like to thank Nate and Alex for having me on their podcast. Hear everything we had to say about the flexible workplace of the future and more by listening to the full episode.
Subscribe
Stay up to date with the latest trends and more.