Embracing the Next Generation: How to Welcome Gen Z to the Workplace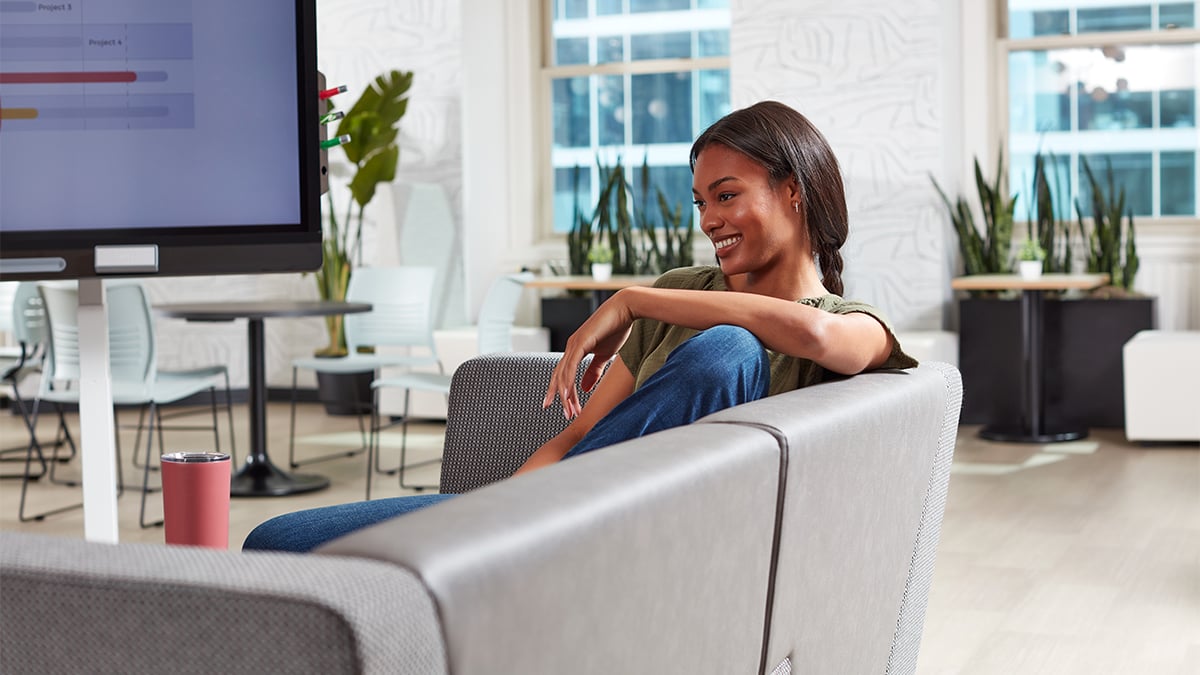 Explore insights from industry experts on the next generation to join the workforce and gain a better understanding of what Gen Z values as you prepare for their arrival to the office.
---
This year, we partnered with ThinkLab for their fourth annual Design Hackathon to explore the ripple up effect of Gen Z and its impact on the future of work. At NeoCon 2023, we had the pleasure of hosting a panel of ThinkLab experts from four of Interior Design's "Top Giants," including AECOM, CannonDesign, IA Interior Architects, and DLR Group. The esteemed panelists covered everything from techniques for improving mentorship to strategies for creating a culture of retention.
Below, we share our top takeaways that will help prepare you for Gen Z's transition to the workplace.
Navigating the New Workforce
Members of Gen Z were born between 1997 and 2012. The youngest Gen Zers are still in school, while the oldest are just beginning their first jobs. Gen Z is expected to make up 30% of the workforce by 2030.
Consequently, employers will need to make sure that their workplace culture speaks to the values of these latest entrants to the workforce. Here are nine takeaways from our panel discussion that illuminate who Gen Z is -- and what they are looking for from their employers:
Planning for the Future
As the workplace welcomes more and more members of Gen Z, older generations will have to adapt to the characteristics and behaviors of this new group of workers, the most diverse in history. Workplace leaders who make a continuous effort to address the needs and desires of Gen Z will set their employers up for success today -- and tomorrow -- when the newbies become workplace leaders themselves.
Check out ThinkLab's Design Nerds Anonymous podcast to hear more from industry experts on Gen Z!
Subscribe
Stay up to date with the latest trends and more.