Connecting with the Design Community at NeoCon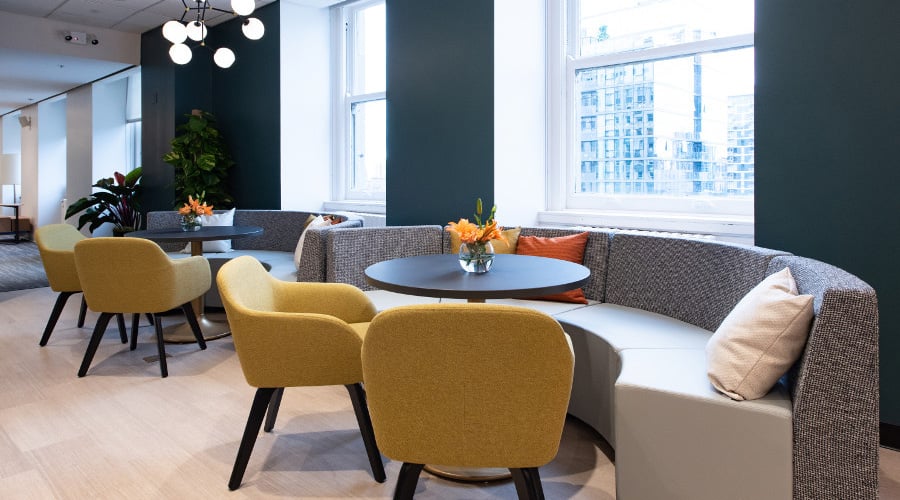 Every June, manufacturers prepare showrooms, booths and special exhibits to share ideas and unveil new products at NeoCon. In the KI showroom, three words drove the experience: Together By Design. While a simple statement, it succinctly summarizes an emerging topic among designers and manufacturers – Community as Strategy.
This year's showroom included diverse spaces reflective of the wider conversation occurring among the design community and end users – how can you leverage space to connect people? There's a genuine desire to design environments that are inclusive, connecting people to each other and to their surroundings.
It's a discussion happening in workplaces, schools and healthcare facilities. It's also a topic important to us. Through a partnership with IIDA, we're talking about the wide-ranging impact of community-influenced design in a series of panel discussions around the United States.
Each area in this year's showroom was designed to help people forge connections, turning space into place. Leveraging new products and line extensions, KI featured makerspaces where curious minds could create, office spaces where coworkers could collaborate, and examples of gathering spaces where patients, family and staff could offer support.
Thousands of architects and designers visited the space, turning the showroom into a living example of how great design is as much about functionality, effectiveness and efficiency as it is about culture, meaning and relevance.
A makerspace offered an opportunity for creatives to craft. New Ruckus storage held supplies to make a flower pot (or catch all) out of Pallas Textiles. Guests carried the totes from one maker area to another or rolled their Ruckus chair next to a friend to decide on which color or rivet to use.
Others congregated around the new Serenade gathering tables in the café space, conversing over which delicious bites to try. Nearby, people meeting up with old acquaintances found comfortable places in quiet nooks outfitted with lounge pieces from the MyPlace Collection, including new shapes such as hexagon ottomans (which were cleverly upholstered and displayed as colored pencils in our education space).
For those who needed a break from the buzz, WiggleRoom, a prototype privacy booth, provided a quiet and private place to make a phone call or simply enjoy a few minutes of away from the NeoCon crowds.
The WiggleRoom complements the Tattoo Collection, which empowers users to reconfigure their individual workspace or a team's space on demand and without assistance from facilities. Giving employees control over their own space is a great way to attract recent college graduates and younger employees. KI research has found that offering a work environment that reflects collegiate design helps recruit and retain talented professionals. Employees feel more connected to their space, their coworkers and their career.
There is also a concerted effort in the corporate market to better address workplace wellness. Sometimes an employee just needs to step away. The wellness room designed into the KI space illustrated how these dedicated spaces can help an employee retreat and reconnect – whether a nursing mother returning to work or an employee not feeling well. These types of spaces give employees a safe and private place to escape to when needed most.
Specific to healthcare, the Hiatus sleeper bench, designed to accommodate patient rooms with smaller footprints, provides seating for multiple guests and morphs into sleep surface for overnight stays. An optional built-in storage space holds bedding or personal belongings. Optional integrated power also ensures visitors and guests can keep devices charged.
Mixing new products with our existing product portfolio created many spaces for people to connect with one another and gather in celebration of all things NeoCon. In short, KI brought people Together By Design!
If you were unable to attend NeoCon or would like to see it again, we encourage you to take a virtual tour of KI's showroom.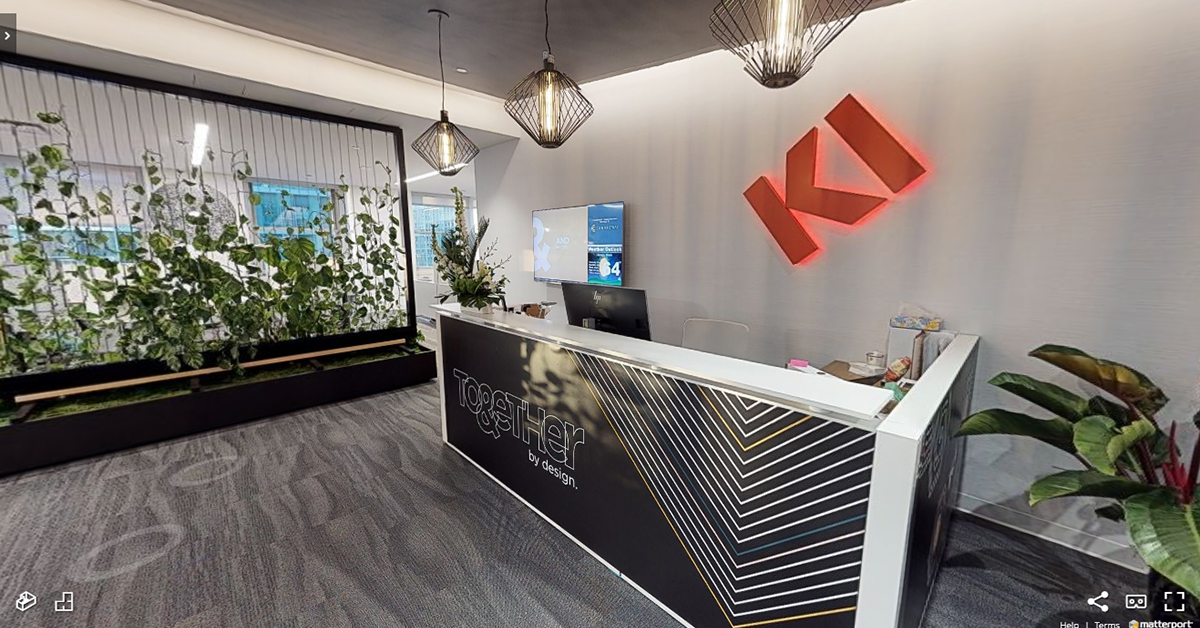 Subscribe
Stay up to date with the latest trends and more.