Explore

University Fixed Seating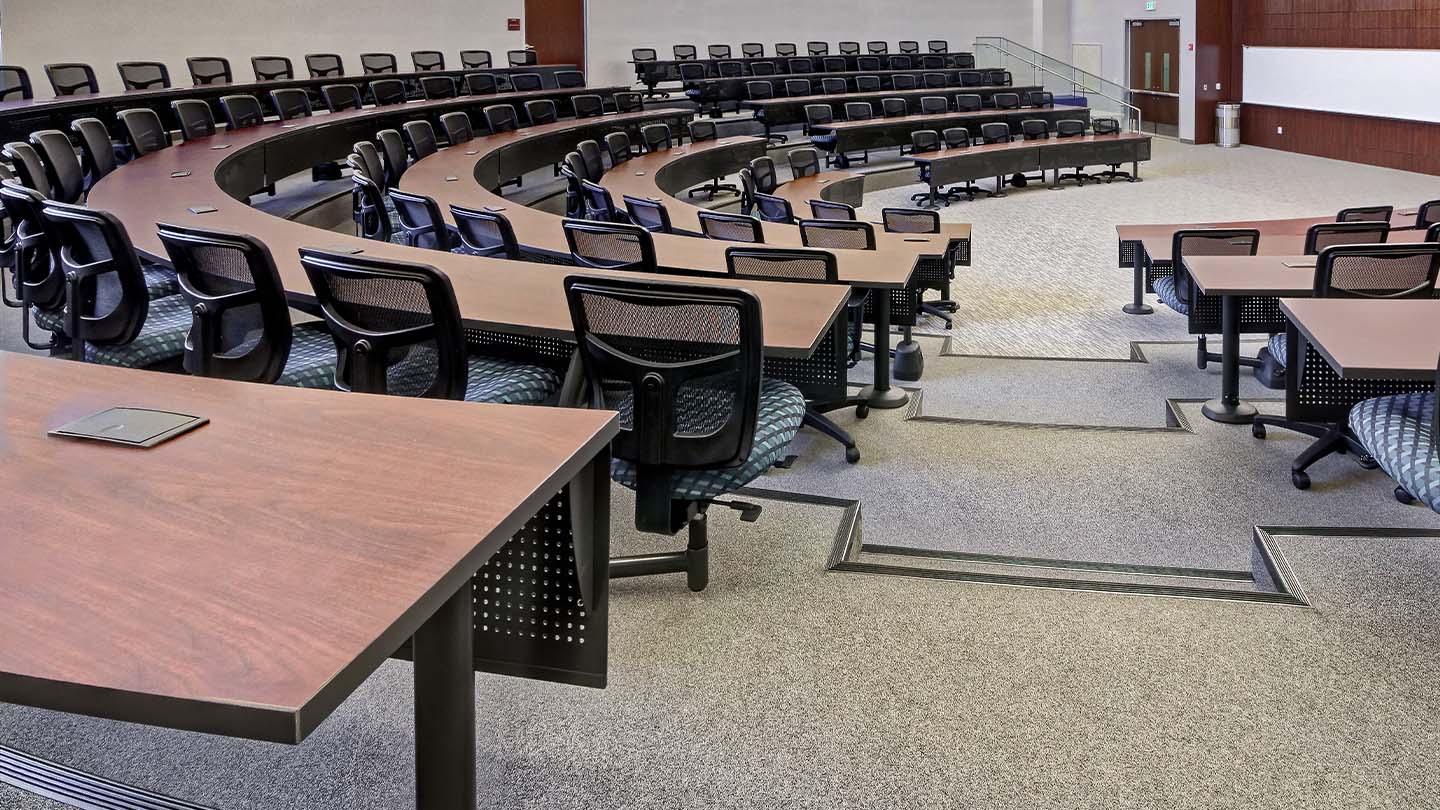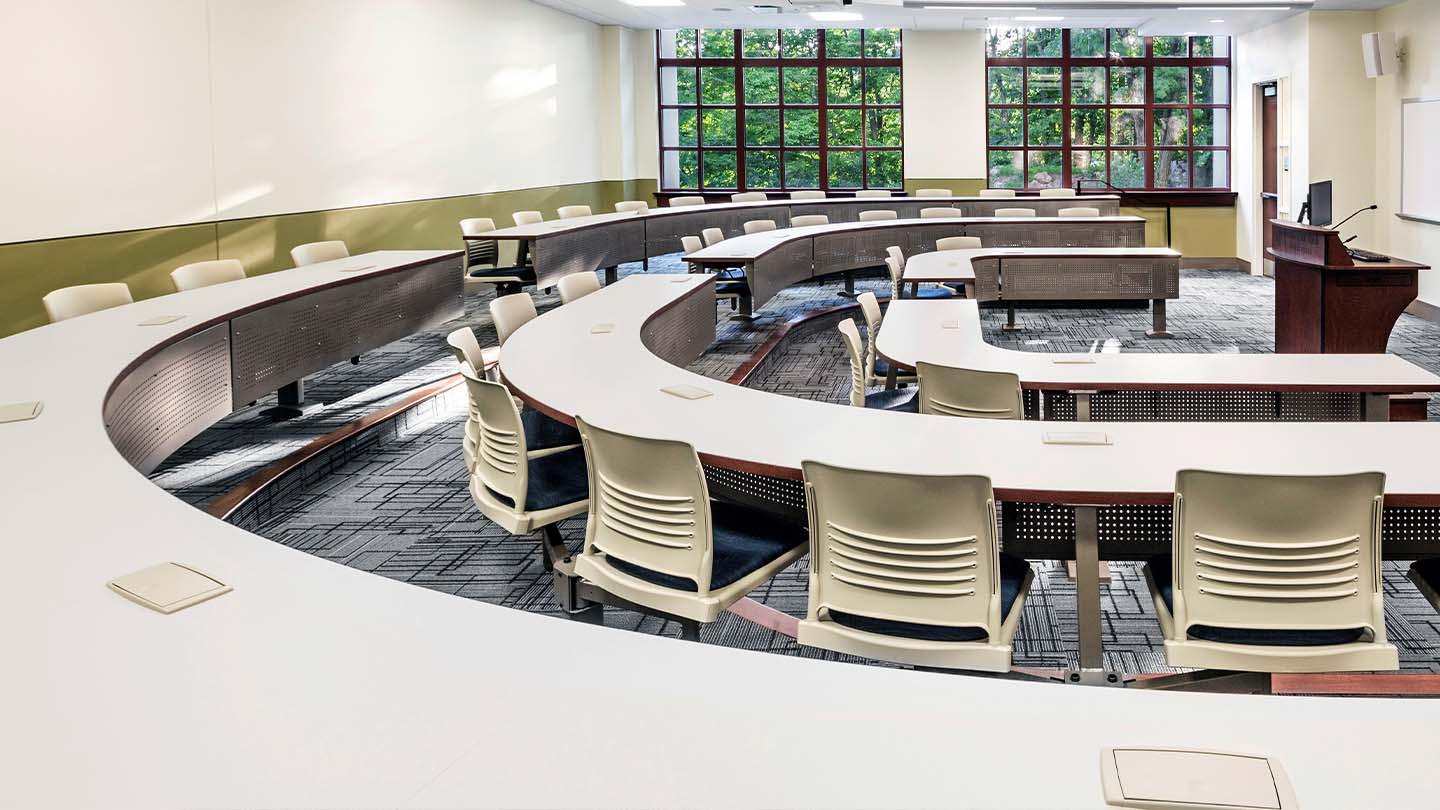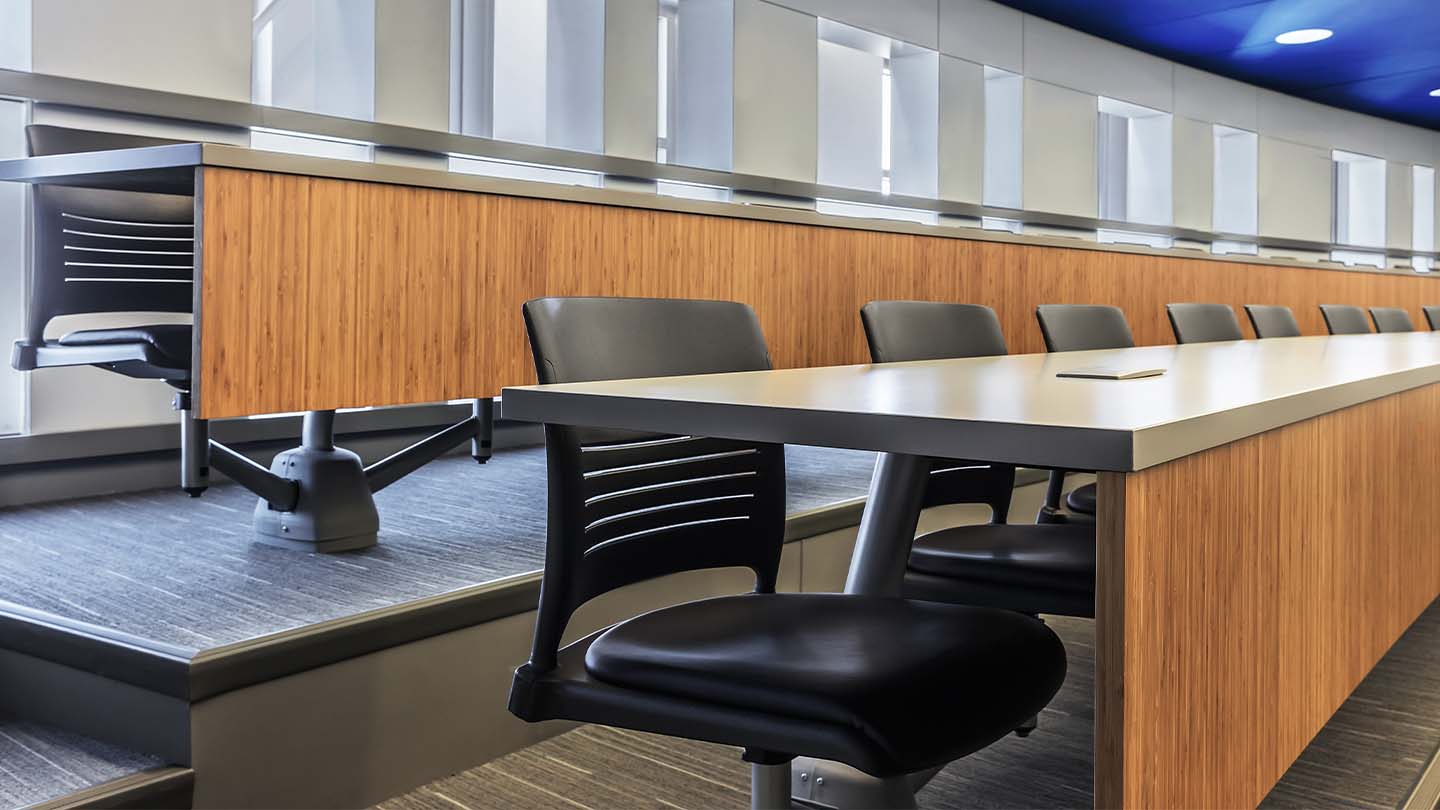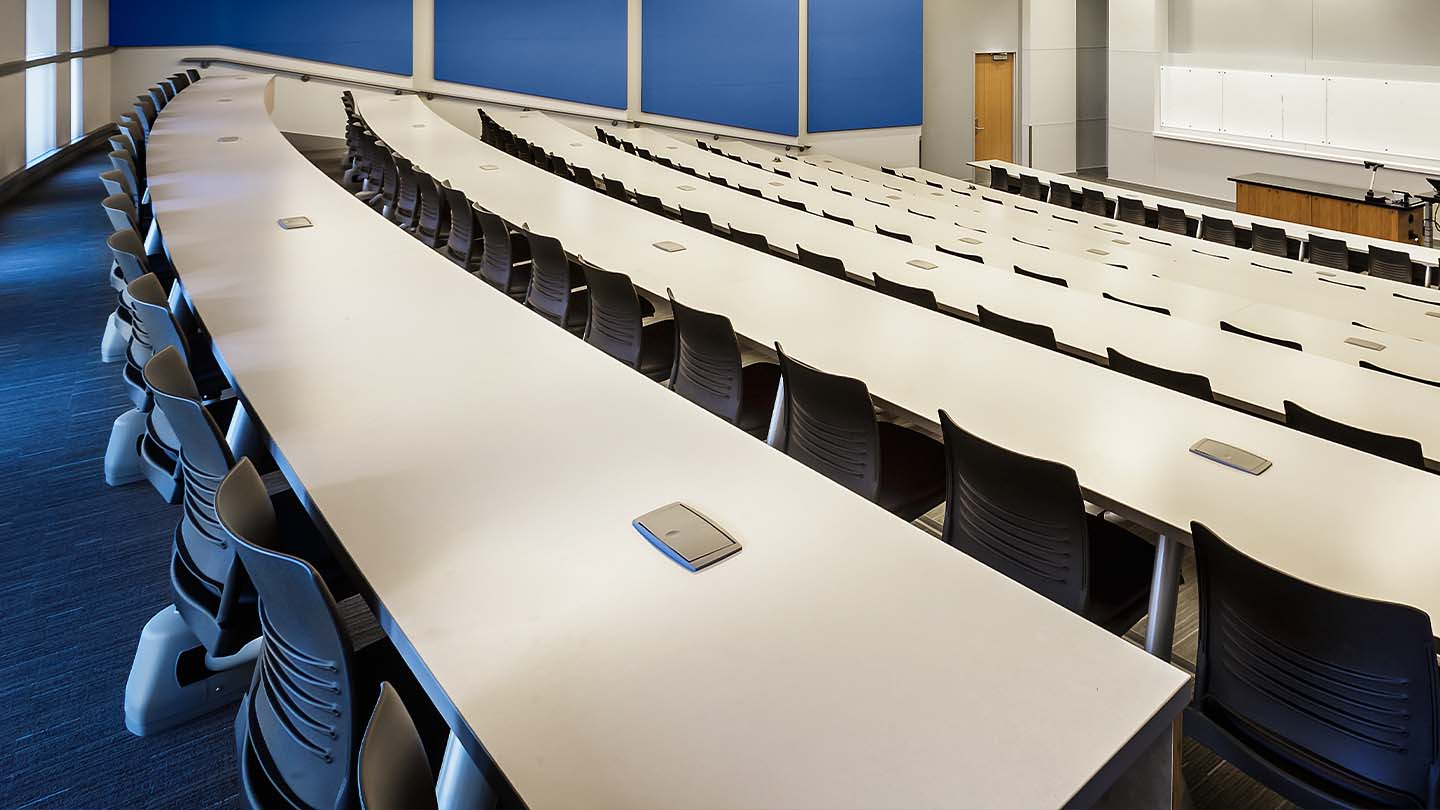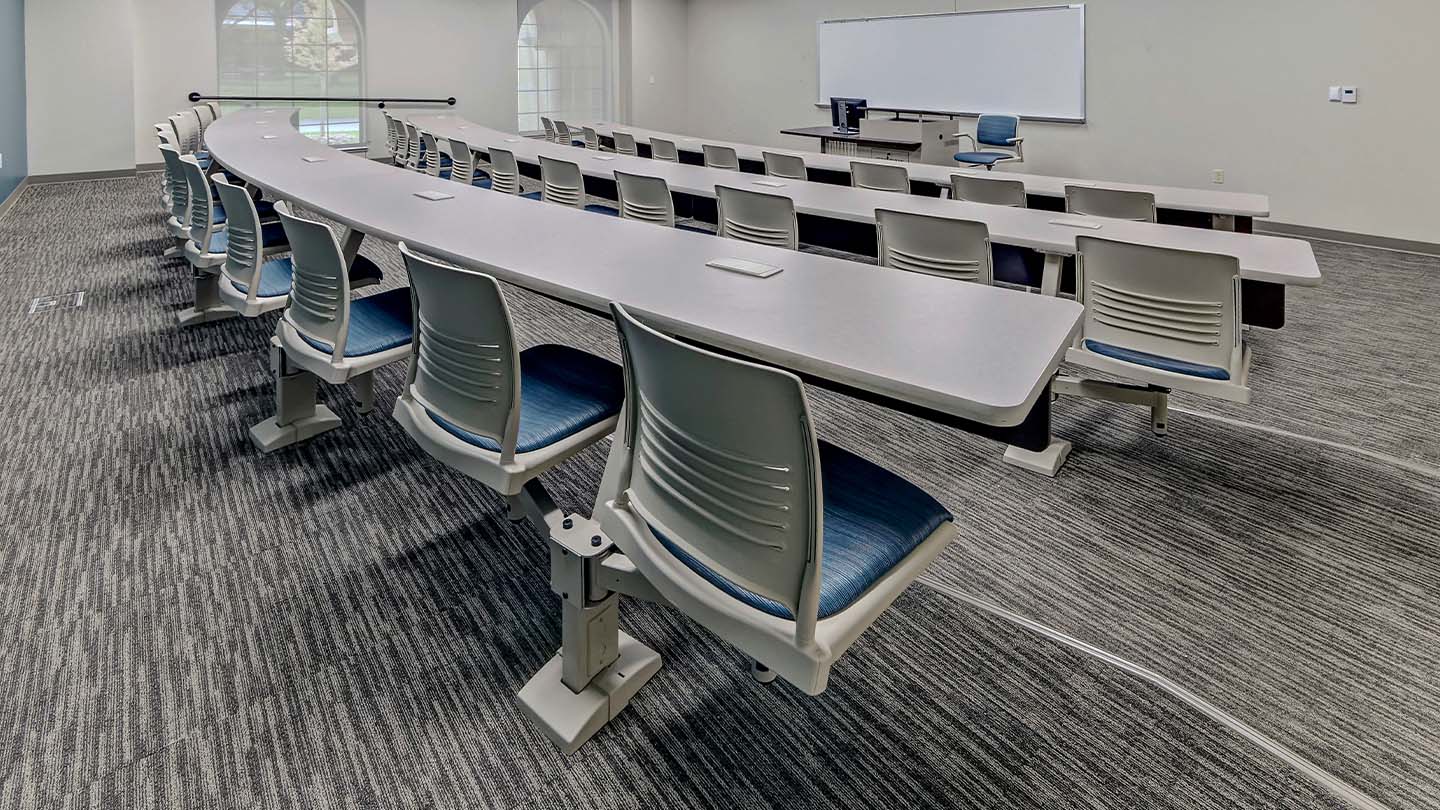 Adaptive Lecture Collaboration
Essential for interactive lecture halls and training spaces, university seating caters to diverse teaching methods. Adaptable to various styles, lecture halls now benefit from the 360 Degree option, enabling students to engage with peers in adjacent rows for enhanced collaboration.
Features
Fixed worksurfaces provide space for writing, computing or collaborating
Power/USB options include Dean In-Surface, Nacre Pop-Up and Dubbel Undersurface – all modules feature two simplex receptacles, one USB-A and one USB-C port
Innovative shroud design conceals plugs and prevents user tampering
Swing-away arms (two sizes) support eleven seating styles for the ideal look and comfort
Seats swivel and align automatically when vacated
Optional 360 degree swivel enables share worksurface collaboration
Construction
Basic bases are rectangular tubular steel column
Select bases are oval tubular steel
Worksurfaces are 1-1/4" thick warp-resistant construction with high-pressure laminate tops
Modesty and end panels are acrylic, laminate, perforated steel, dimpled steel or perforated wood
Edge finishes are molded vinyl or wood
Seating styles include: Apply, Diem, Doni, Grazie, Impress, Impress Ultra, Intellect Wave, LimeLite, Oath, Strive and Torsion Air
Lead Time
7* Weeks
*Perforated wood modesty panel panels have a 12-week lead time. Some electrical modules are delayed from suppliers (9-week lead time).
Request a Quote
To request a quote for KI product(s), submit the form below and a KI representative will contact you shortly. You may also find a local rep or call us directly at 800.424.2432.