×
Overview

Technical Info

Environmental Info

Design Resources
Product Overview
Features & Highlights
Designed for interaction, yet perfect for escape
Available in 24 standard-scale and six junior-scale shapes
Configure and reconfigure to create the perfect space
Lightweight components are easy to push, roll or carry
In-line tables feature dual-sided storage for added convenience
Construction
Easy to handle
Four base options: concealed glides, poly feet, wood feet, casters
Contrasting fabric: 3 options with back; 2 options without back
Table elements available in nearly 50 standard laminates
View Approved Fabrics & Finishes
Select a style to view available options
Product Story
Designed for a range of gathering areas – from small touchdown nooks to large lobbies – MyPlace lounge furniture offers dynamic options for creative configuration within any footprint.
With 24 standard-scale and six junior-scale pieces, MyPlace enables an exceptional range of modular formations. Add rounds, cubes, hexagons or crescents around any formation for conveniently placed single-user seats. Individual square or round tables provide quick touchdown spots, while in-line tables integrate seamlessly within modular seating elements and provide the convenience of dual-sided storage.
Despite its robust appearance, MyPlace lounge furniture features lightweight construction, making it easy to push, roll or carry individual components to your desired location. To meet the needs of high-traffic areas, MyPlace is also extremely durable.
Select from a multitude of design options to make MyPlace uniquely yours. Add contrasting fabrics to lounge seating and select from nearly 50 standard laminates for occasional and in-line tables. Choose from four base options – concealed glides, poly feet, wood feet, casters – to meet the distinct needs of your space.
Designer Profile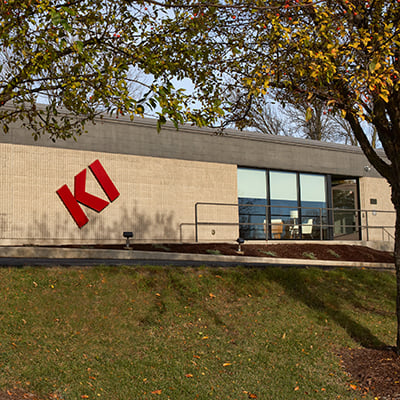 DESIGNER
KI Design Team
The MyPlace Lounge Collection was designed by KI's award-winning design team. The team set out to create a fully-upholstered product that was durable and mobile; that could be flexible and offered in a variety of sizes and shapes. The team wanted to design a product that could be reconfigured in countless ways - to create specific spaces.