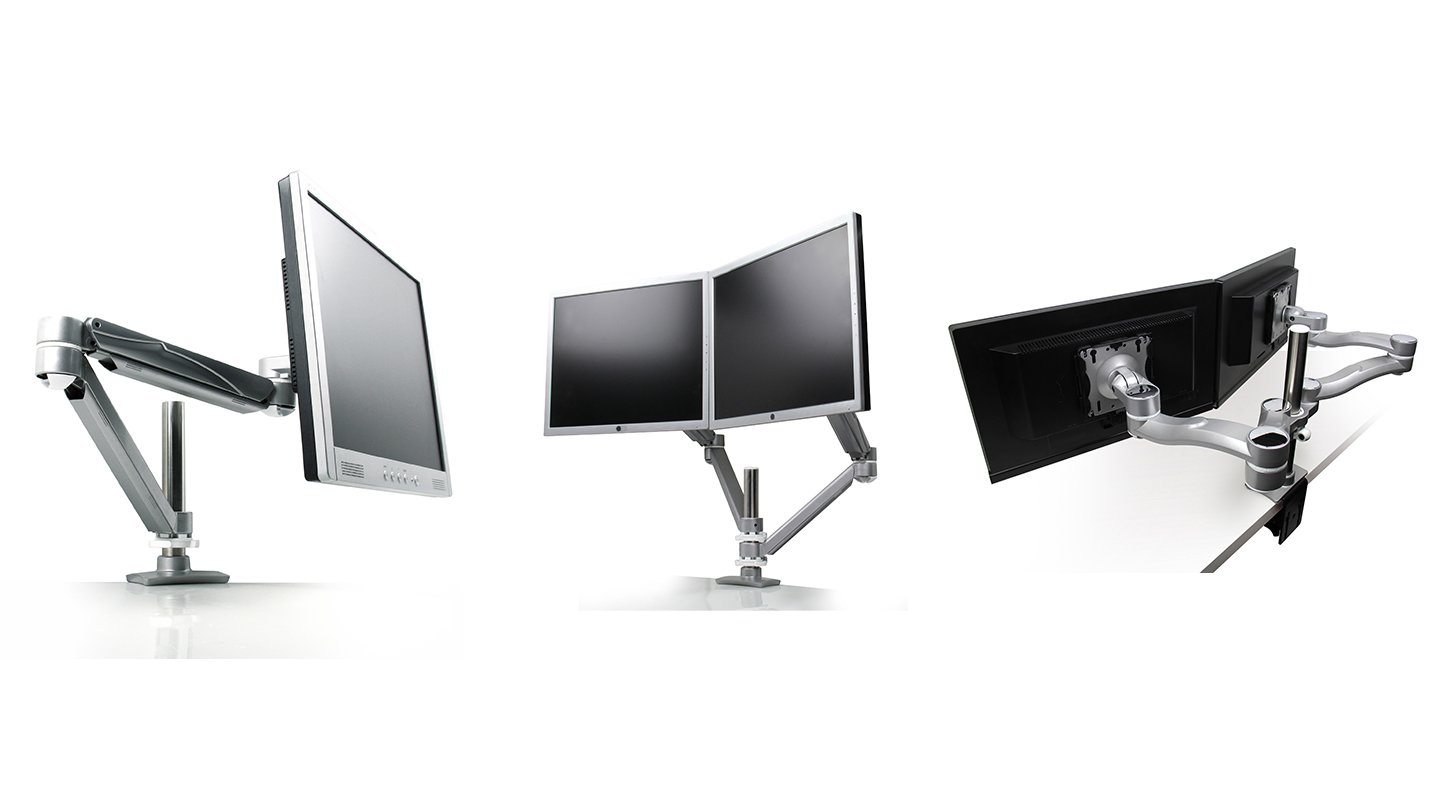 Dynamic Solution to Monitor Usage
Monitor arms are available for one, two, or three monitors and provide versatile attachment options while supporting sit/stand capabilities. The product enables monitors to rotate effortlessly, allowing users to switch between landscape and portrait views.
Features
Computer screen support application ideal for adjustable-height and high-tech workstations
Offer versatile options for attachment while supporting sit-stand capabilities
Simple and flexible, monitor arms allow for clear and uncluttered space
24" reach and 13" counterbalance height adjustment
Monitors can be rotated for landscape or portrait views
Available in black, white, or silver
Construction
+1/-90° tilt, +1/-180° swivel, and +1/-180° rotation
0-3.5" worksurface range for table edge
Available for one screen, two screens or three screens
Choose no arm, single extension arms or height-adjustable double extension arms
Triple screen only comes with single extension arms
12" post
Table-edge mount or grommet mount supports monitors up to 14 lbs
Integrated wire management within arms
List Price Starts At
$242 – $858
Request a Quote
To request a quote for this product, submit the form below and a KI representative will contact you shortly.