Press Release
KI's C-Table Max Wins Best in Show at EDspaces 2021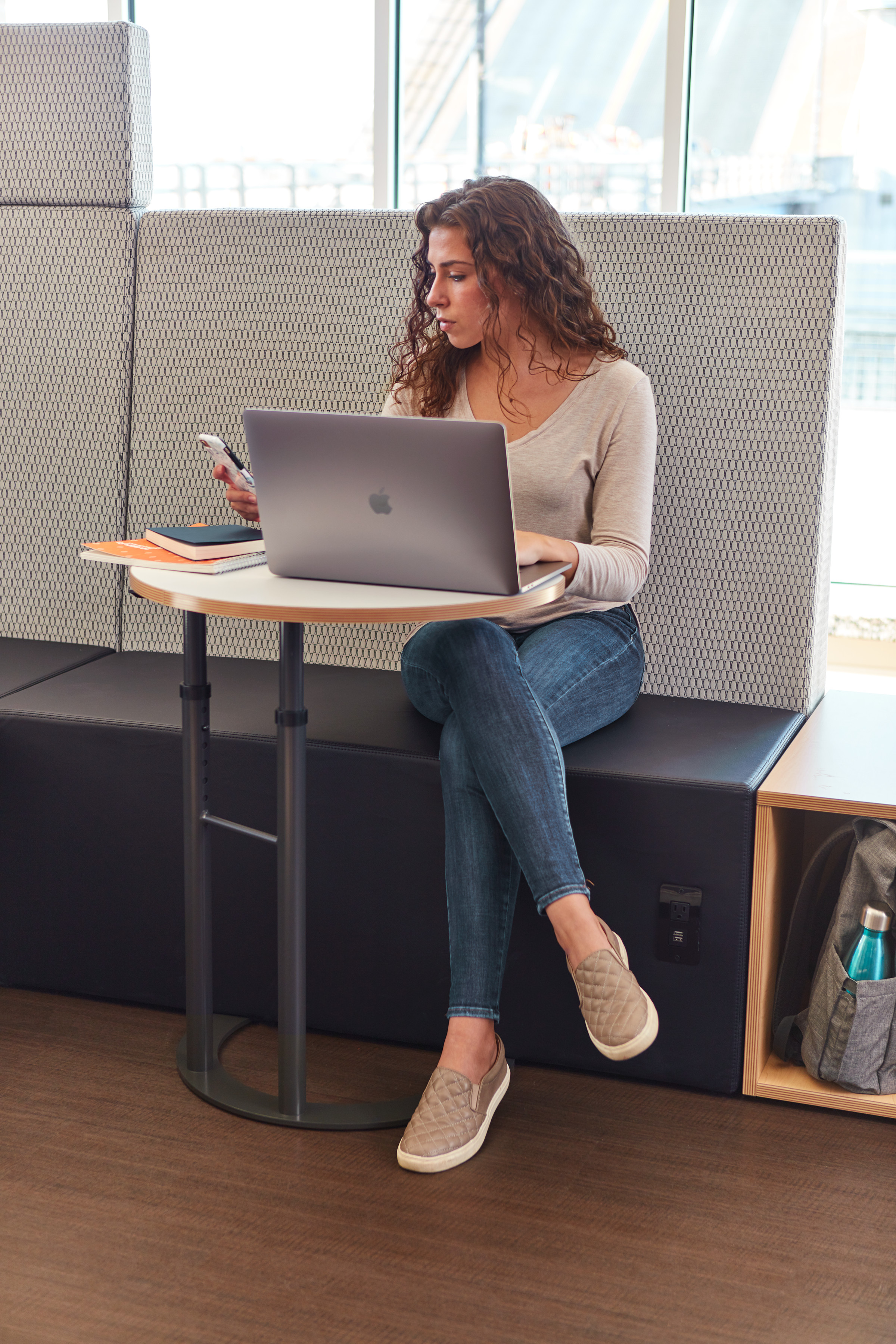 GREEN BAY, Wis. (November 5) -- KI is proud to announce that C-Table™ Max was awarded "Best in Show," the top recognition at the 2021 EDspaces Product Innovation Awards.
Presented by EDspaces and Learning By Design at the annual education design conference, the awards celebrate innovative products that augment learning, improve students' well-being and are based on research and customer collaboration, among other factors.
"Taking the time to observe students and their real, latent needs led us to unexpected insights that guided our design process for C-Table™ Max," said Bryan Ballegeer, KI's vice president of education markets. "In this instance, we saw the need for a table solution that would support comfort and functionality for various student uses. We're delighted that C-Table™ Max resonated with the jury as a flexible, ergonomic solution that can make a positive impact on the student experience."
KI's observational research into how students work on college campuses led to the design of C-Table™ Max. KI's experts found that students gravitate toward studying in comfortable lounge furniture. But the tables that accompany that furniture are often too small to hold their belongings or too short, so students have to hunch over to work.
C-Table™ Max responds to that research by creating a productive workspace in non-traditional study areas across college campuses and in K-12 schools. The c-shaped base easily slides under lounge seating so that students can draw the table closer and sit up straight for ergonomic support. A height-adjustable option allows students of all ages to raise or lower the worksurface to their comfort level.
C-Table™ Max is available in various top shapes to support students' belongings and enable collaboration with peers. For more information on C-Table™ Max, view the product page.