furnishing the
post-pandemic school
We thrive on human interaction – especially within learning communities across our country. And yet, through the lens of a pandemic, we are compelled to explore how we might respect physical spacing for individual and group-based learning, while upholding active, dynamic and collaborative learning environments.
As we prepare to return to school, we need to consider both short-term and long-term furniture solutions that can help pave the way. With that in mind, our goal is to support your learning institution with ideas and options that:
Foster active forms of learning instruction
Complement your existing space
Support wellness
Can be easily incorporated
Consider your budget
Through thought-provoking discussion and an empathetic, human-centered design mindset, we can work together to provide a safe physical learning environment for your students, teachers and staff ... now and down the road.
---
CONSIDERATIONS FOR THE
Classroom and Beyond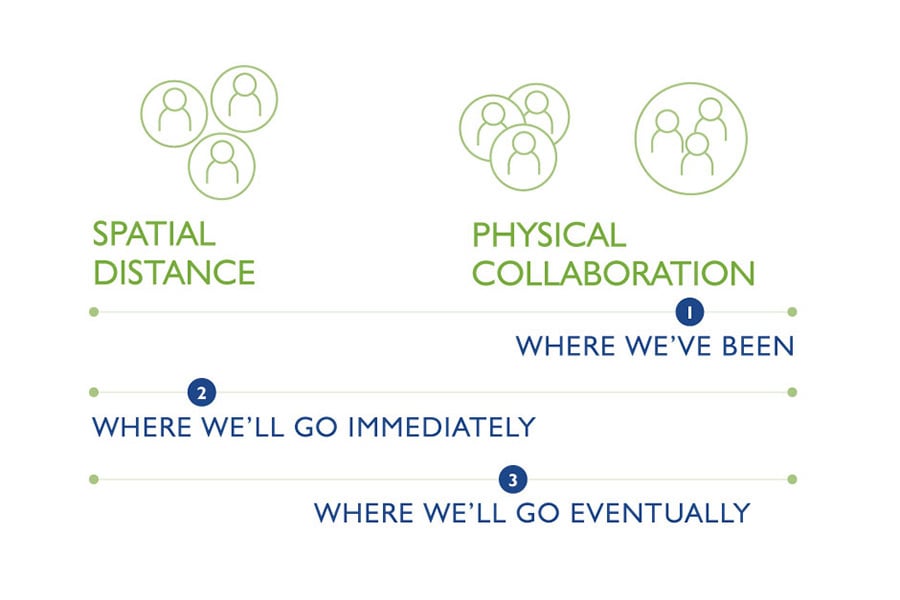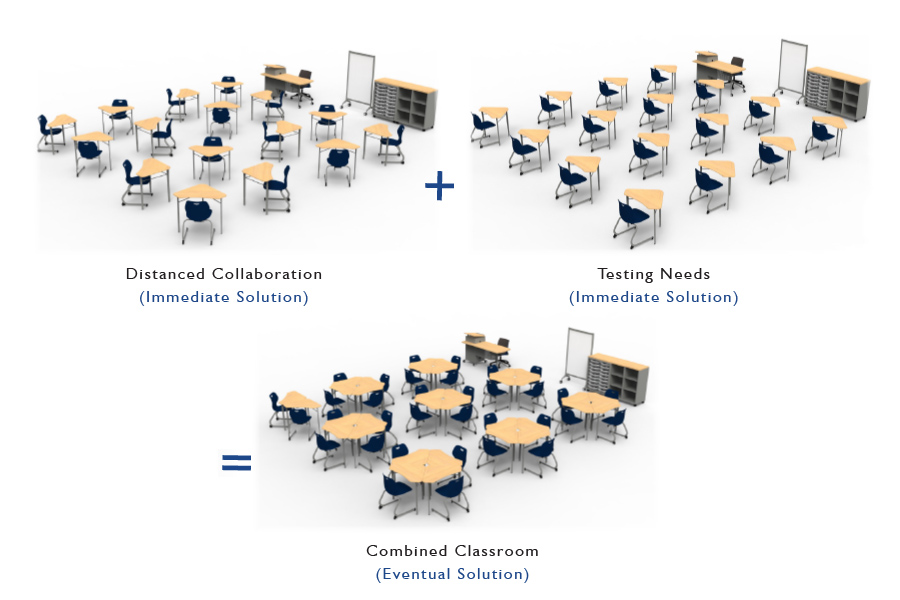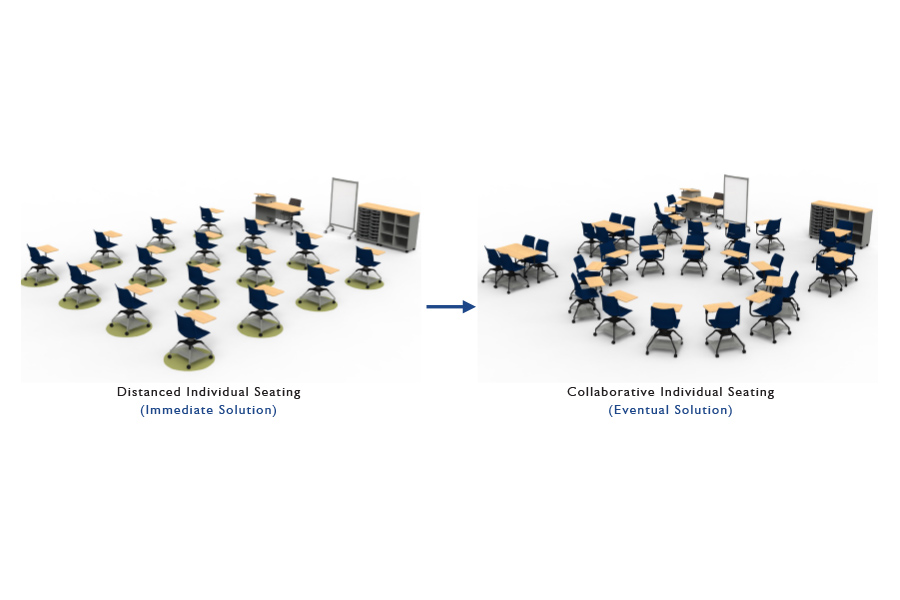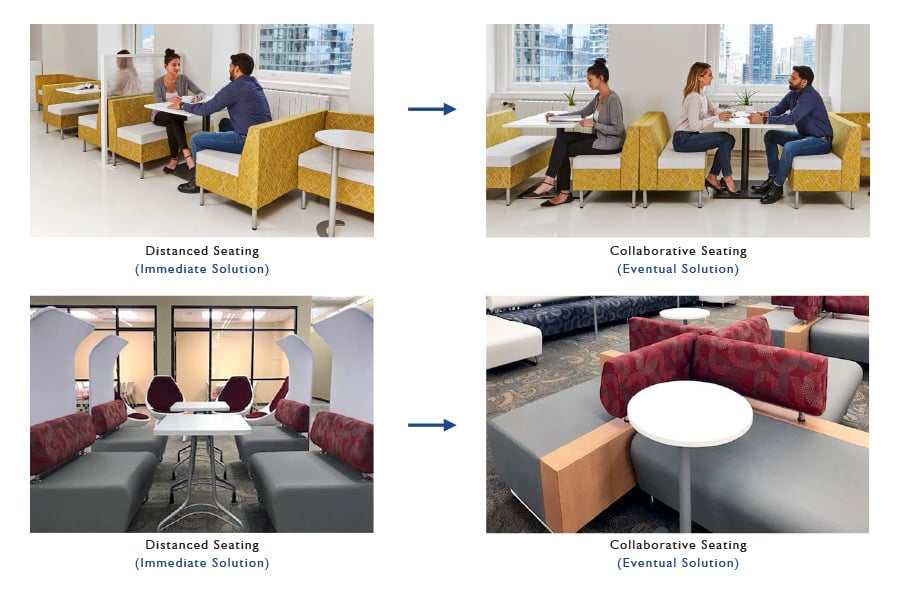 Learning Environments
Bringing learning communities back together may mean designing for spatial respect. KI offers several ways to support physical distancing within the learning environment through a variety of screens, mobile desks and flexible seating. Available in a variety of easy-to-clean materials, these products place the emphasis on learning and teaching without sacrificing well-being.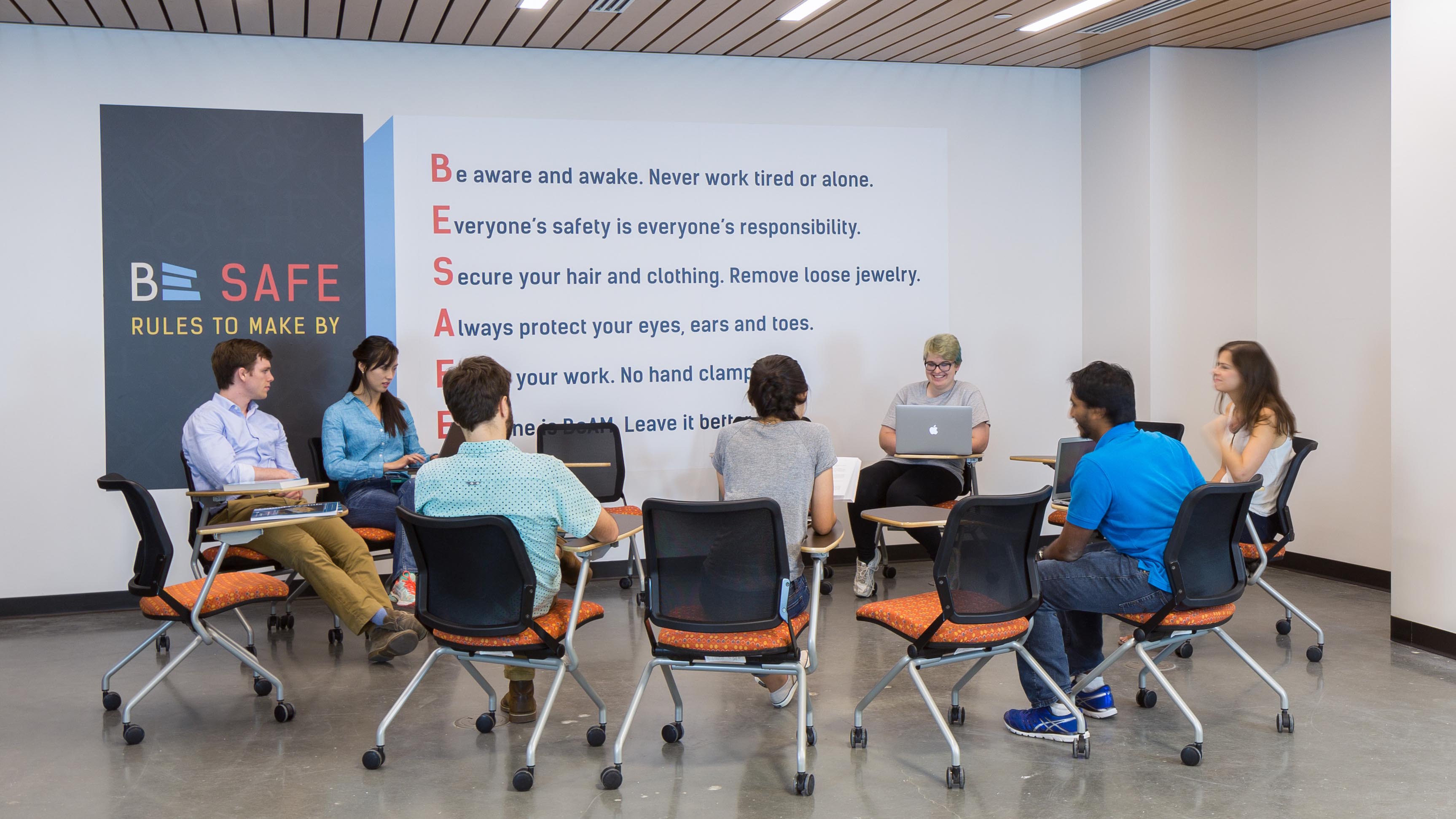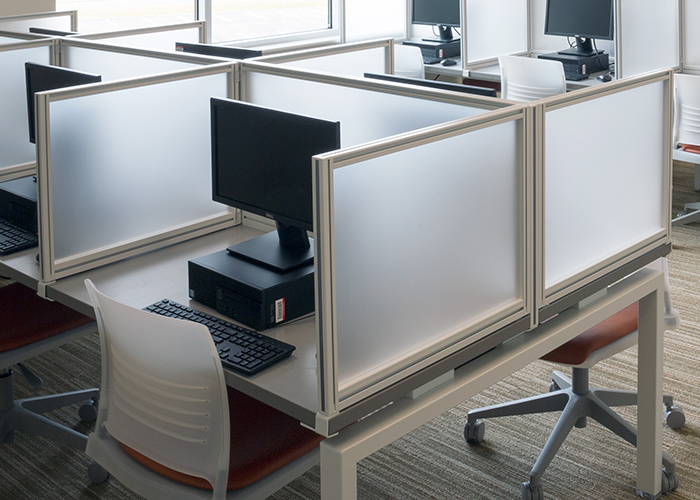 Divider Screens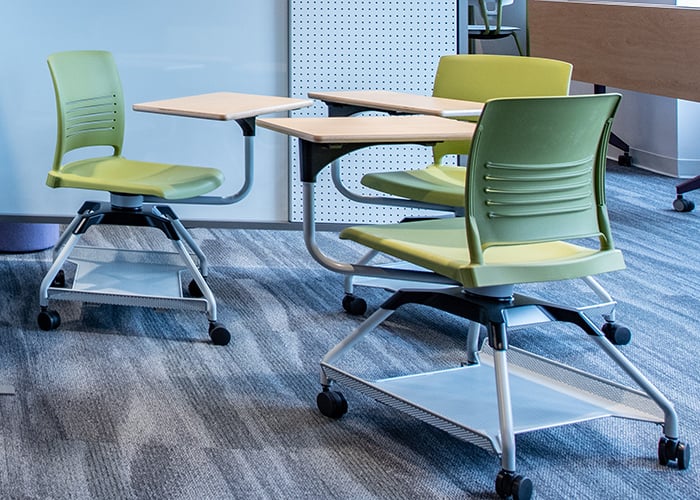 Mobile Seating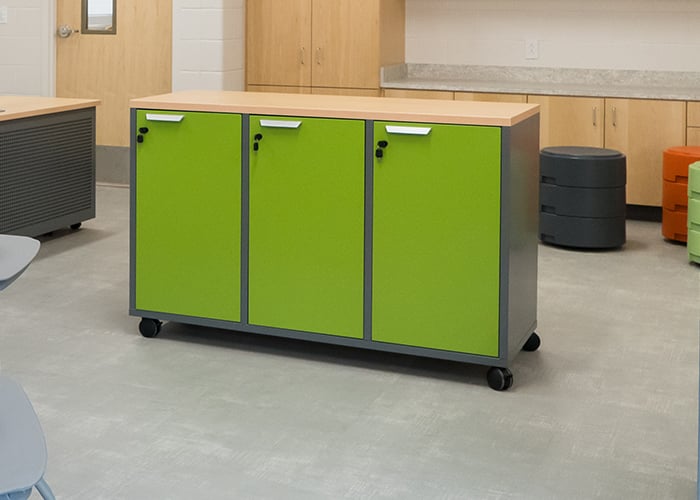 Mobile Storage
Communal Environments
As learning institutions look to adapt their communal spaces to support spatial distancing guidelines, the ability to define boundaries and facilitate safe "student traffic flow" is essential. The strategic placement of lounge pieces, tables and mobile screens throughout a space offers a practical and immediate solution.
While not physically "fixed" to the floor, these pieces tend to serve as "anchors" within a space and can play a crucial role in your mitigation strategy. KI offers a broad assortment of options across each of these product categories.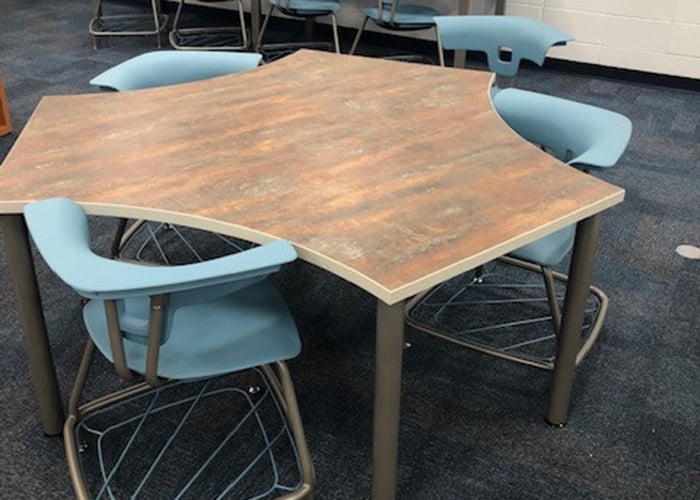 Tables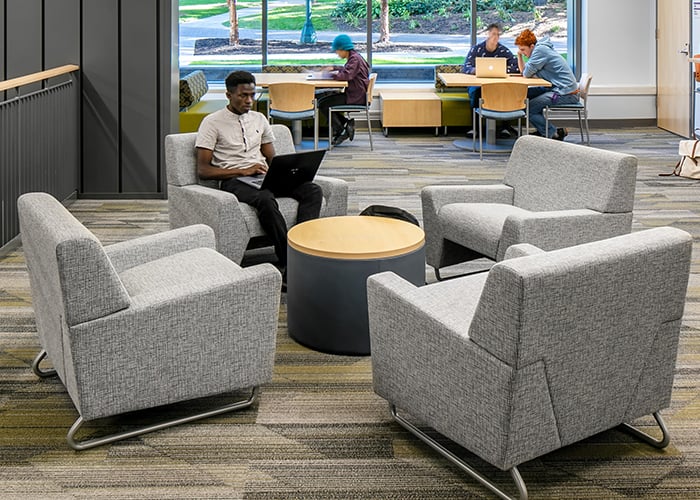 Lounge Seating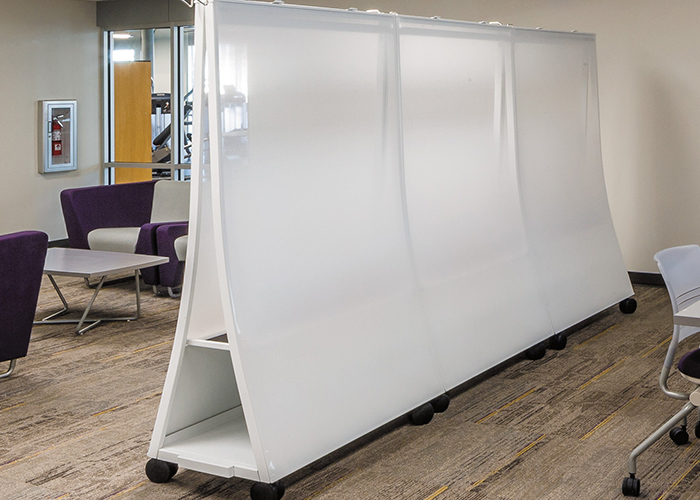 Mobile Screens
Administrative Environments
Administrative areas in support of the student experience are essential to learning institutions. To ensure well-being and productivity, KI offers a variety of specialized products that can divide workstations, foster connected separation and, when the time is right, flex back to familiar floorplans and furniture configurations.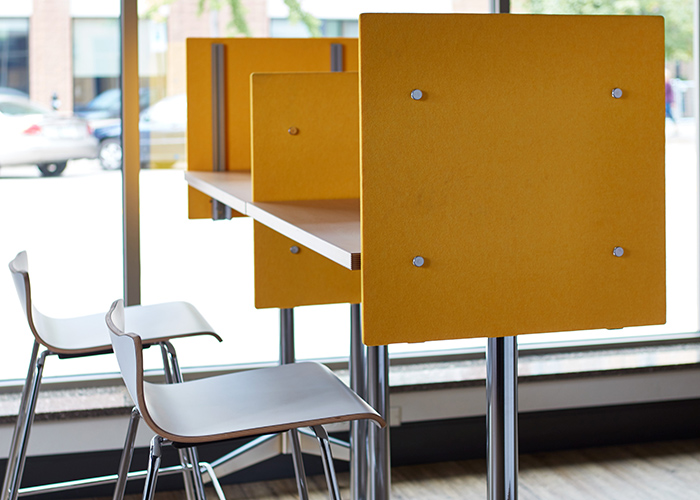 Universal Screens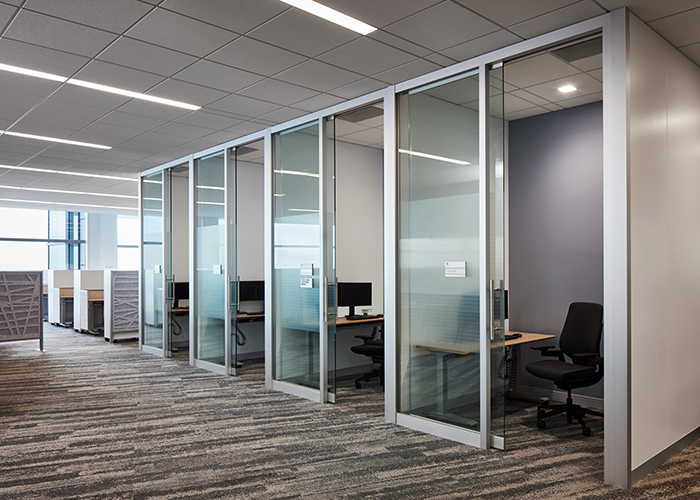 Architectural Wall
Infinity from KI
Sometimes you need something that doesn't exist. We can help with that. We're uniquely positioned to bring your vision to life through our Infinity from KI process. Whether you want to modify an existing product or create something from scratch, we can help. Here are a few examples of modified and co-created solutions you may be able to leverage.
Minimum quantities may be required.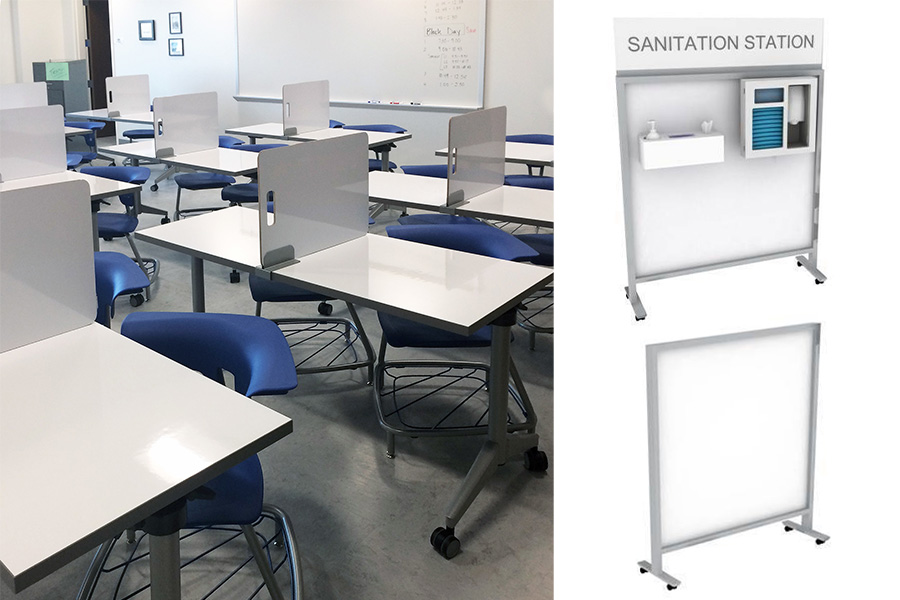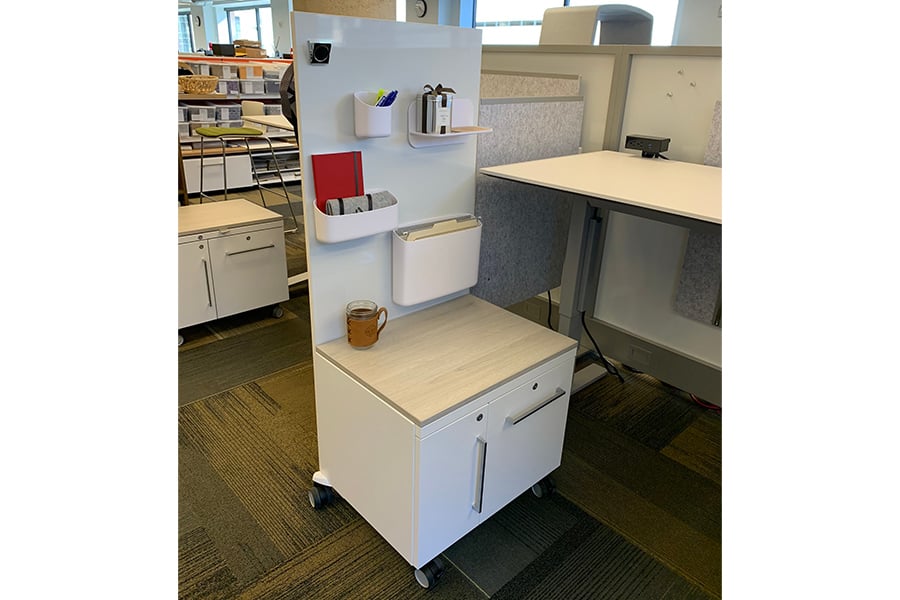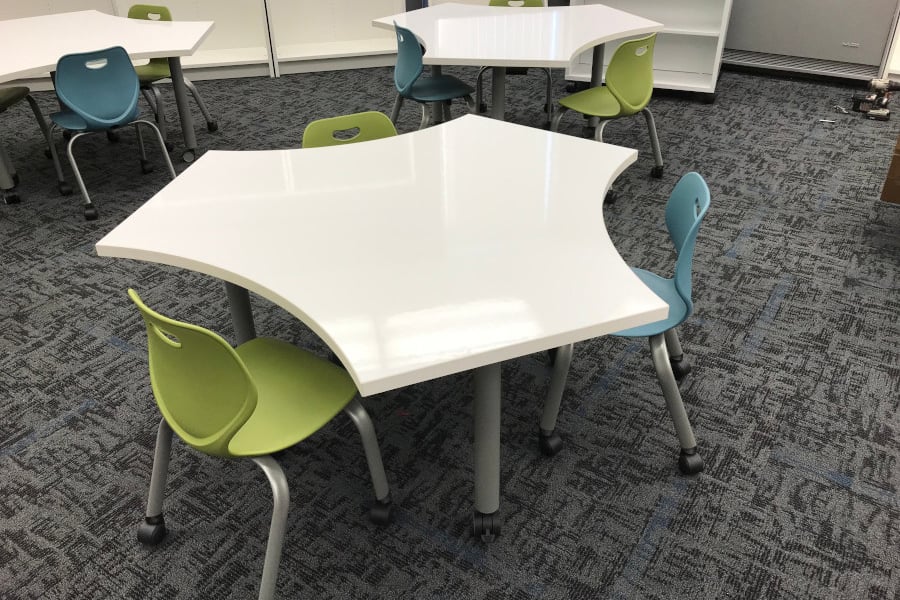 Additional Ideas
Be inspired by the following spaces that foster active learning while supporting safety and wellness for students and staff.
Let's Prep Together
Whether you're looking for a short-term solution to provide a safer return-to-school space or a longer-term, more permanent solution for down the road, we're here to help. Let us hear your concerns and work together – even if we're apart – to prepare the learning environment you need to move forward and remain flexible. Complete the form below to begin our discussion.